In honor of my Operation Awesome School Lunch page, Prêt à Paquet sent me samples of their containers to try out and use for our to-go school lunches. My children have been using them religiously for the past two months, and I have to tell you, we love these things!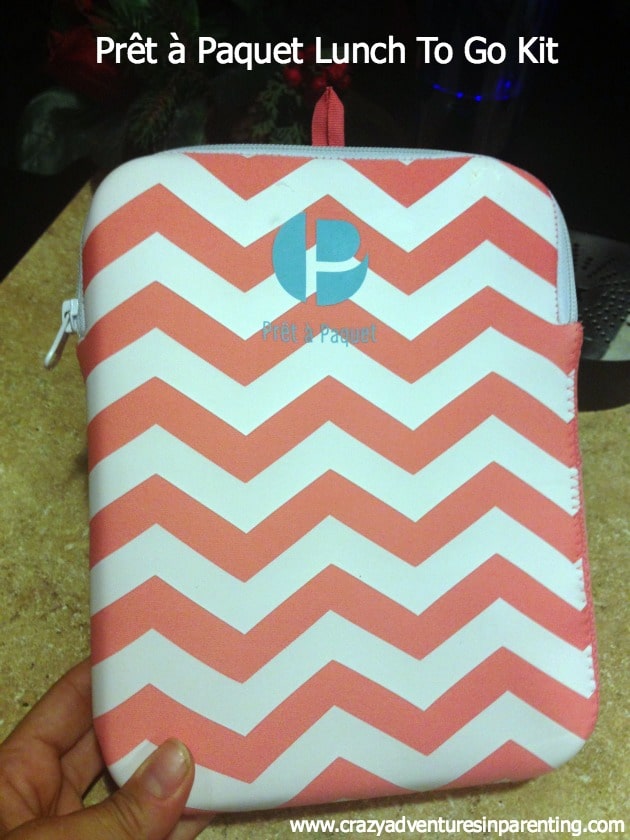 These Lunch To Go containers include an adorably stylish pink chevron striped or blue/black striped neoprene sleeve.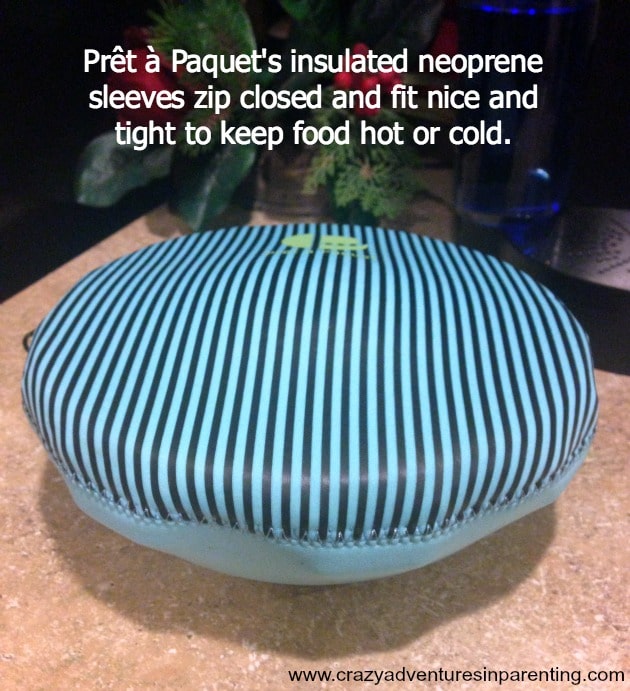 The Prêt à Paquet salad container is nicely sized and pretty handy as the dressing container is built right into the lid! (It holds a good amount of dressing, too!)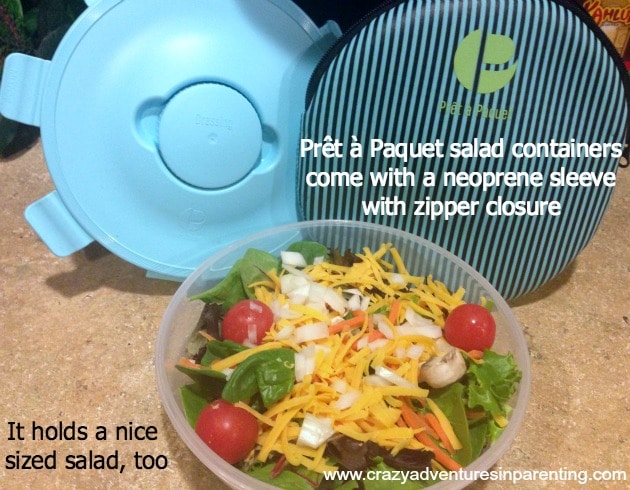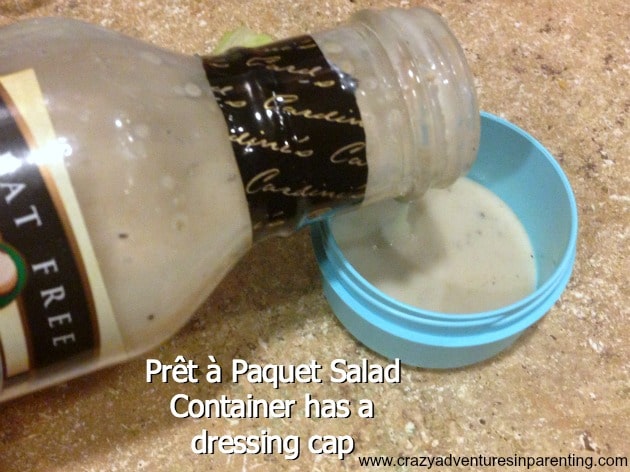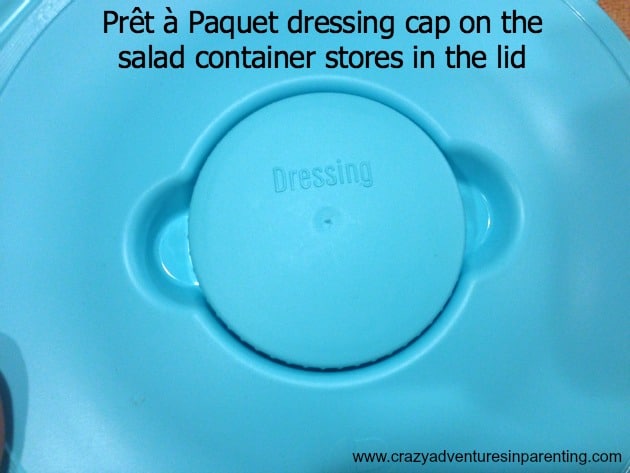 The Prêt à Paquet Sandwich To Go Kit holds a little more than just a sandwich (as you can see). It is PERFECT for Baby Dude's lunch.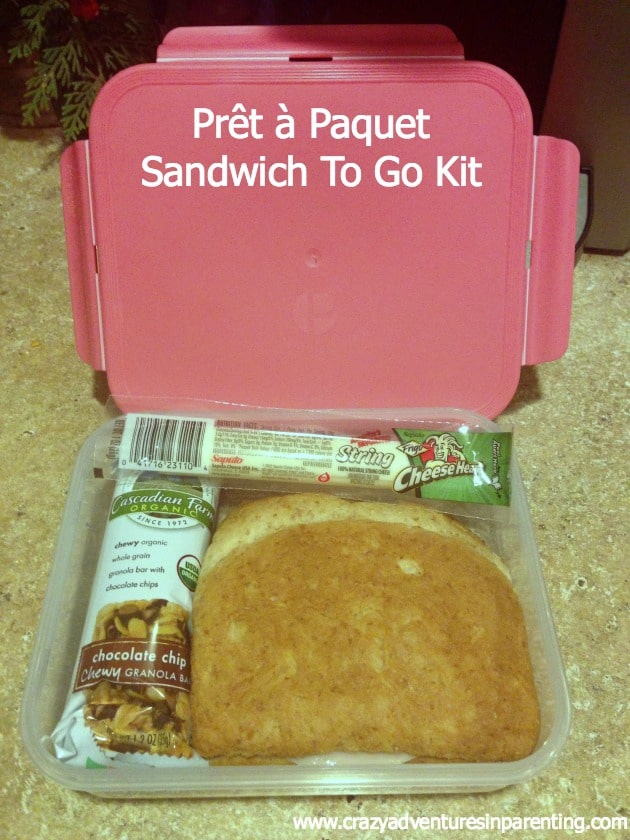 I have also found an easy way to store all the neoprene sleeves.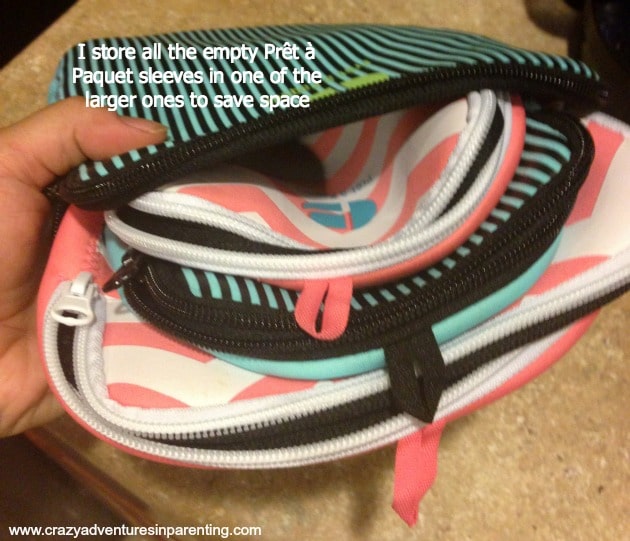 The thing I think I love the most about these containers is that they snap shut perfectly. The snaps fit over onto the container, so it's fool-proof as well as leak-proof.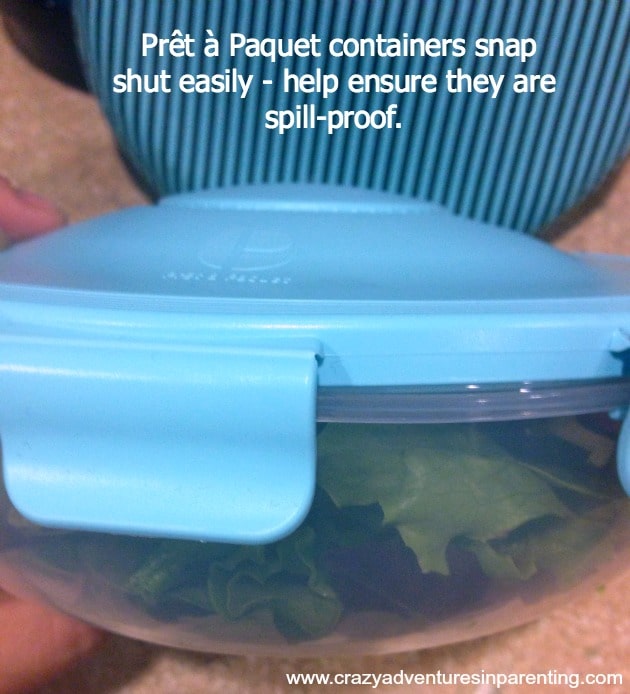 Here's just a few samples of the lunches we've packed over the past few months: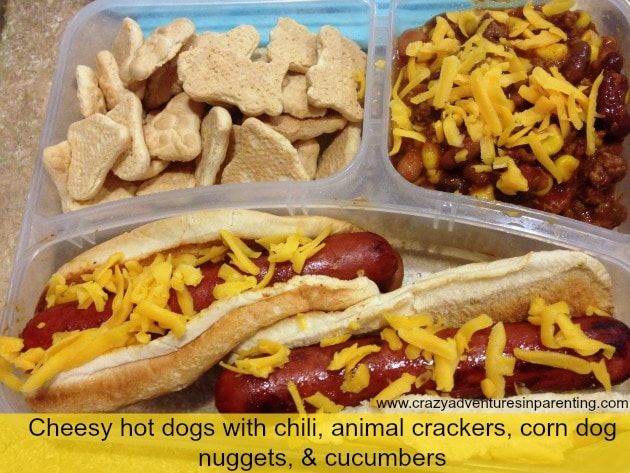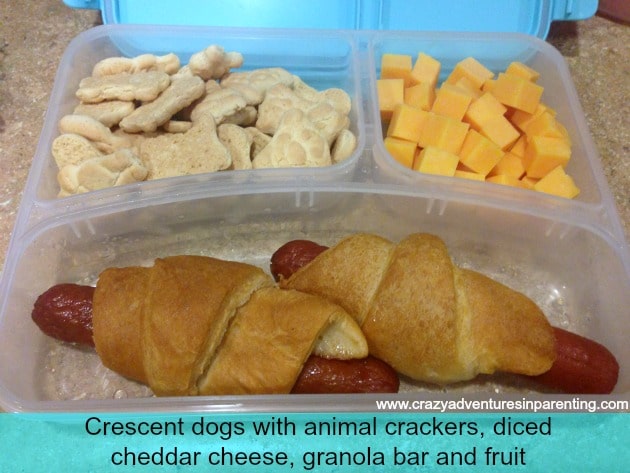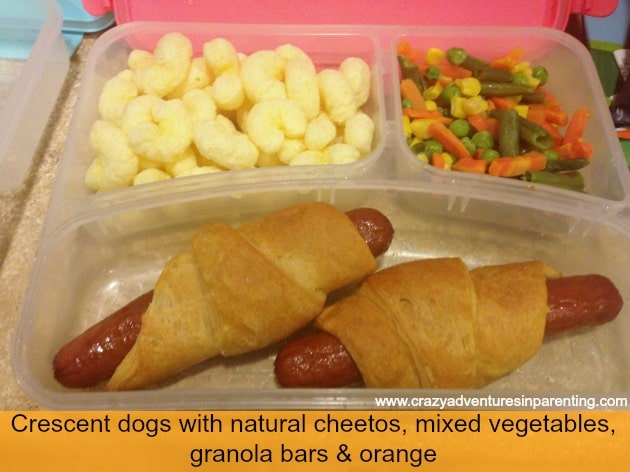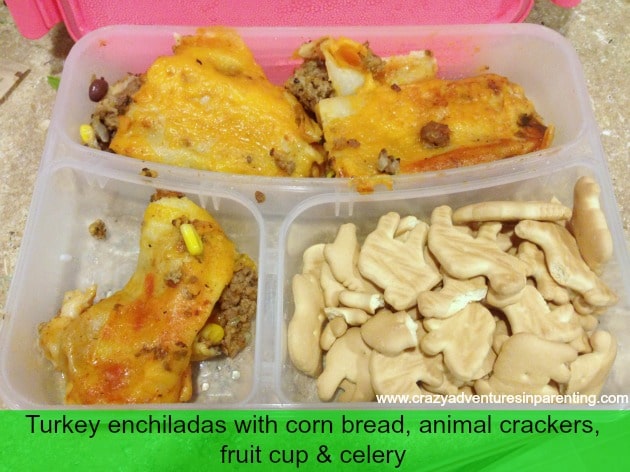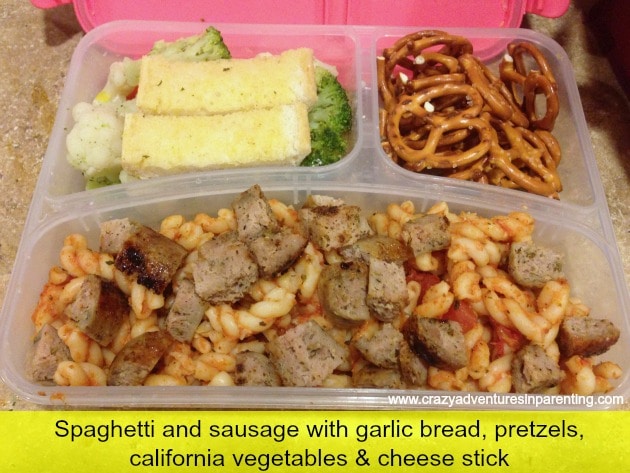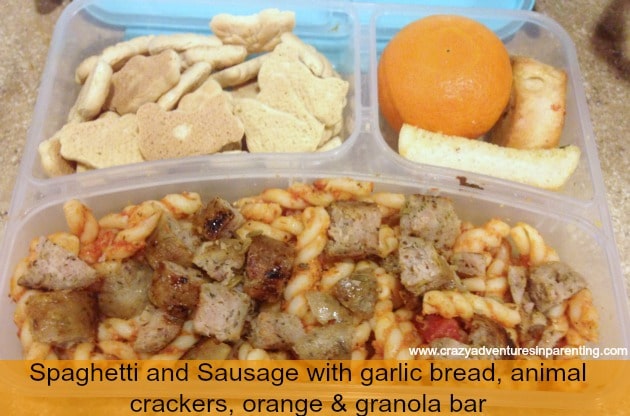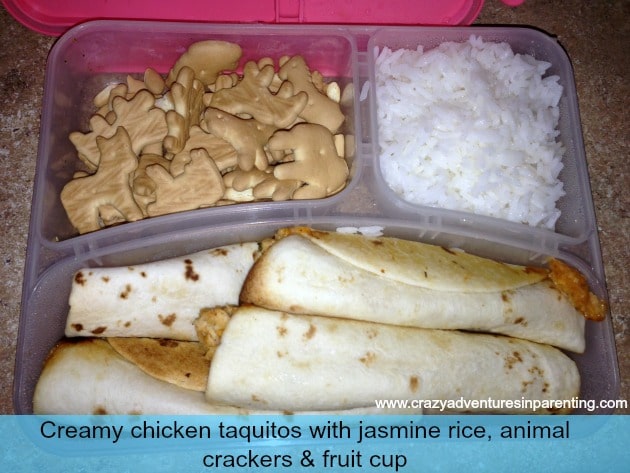 See how much you can fit in those things? Awesome, huh?
If you're interested in checking them out, Prêt à Paquet is available at Target.com and Amazon.com.
Don't forget to bookmark my Operation Awesome School Lunch page! 🙂