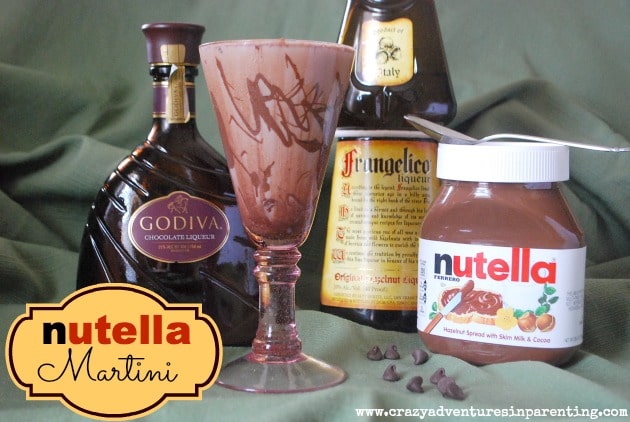 How to Make a Nutella Martini
Let's face it – this parenting gig doesn't necessarily come with a manual or an "easy" button. Some days are particularly tougher than others, and when all the kids are tucked into bed and the house is (finally) quiet, a night cap may be called for (and deserved). If you're going to pour yourself something to relax you, why not make it a delicious drink, like this Nutella Martini?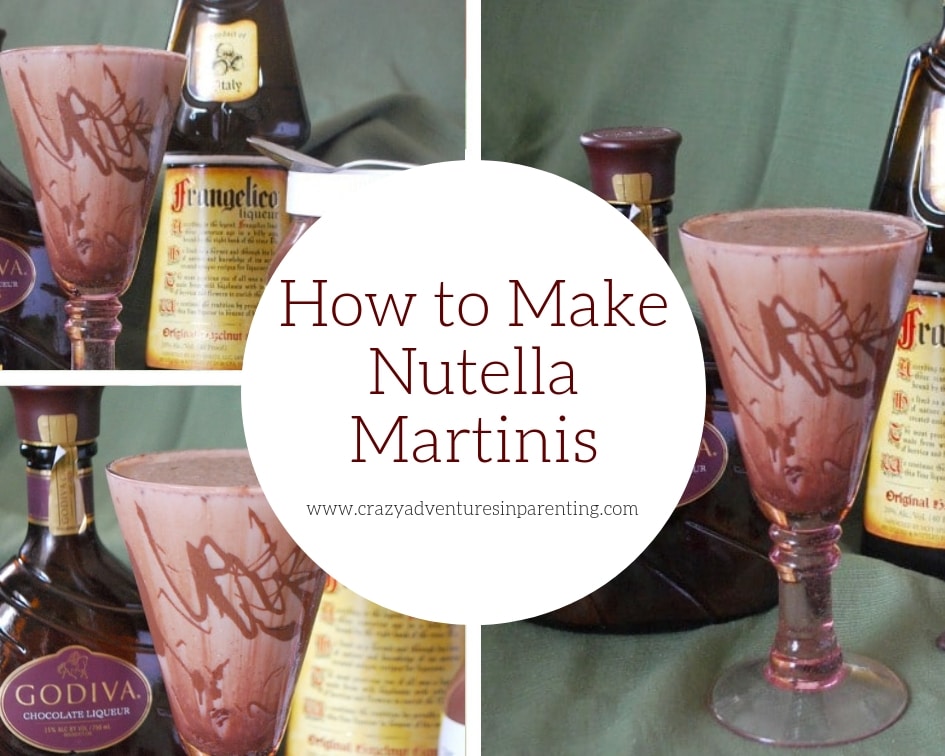 Easy Nutella Martini Recipe
After spending years as a bartender in, what feels like, a former life, I used my experience and alcohol knowhow to concoct this delicious Nutella drink to resemble liquid Nutella in alcoholic form. I think you're going to LOVE it!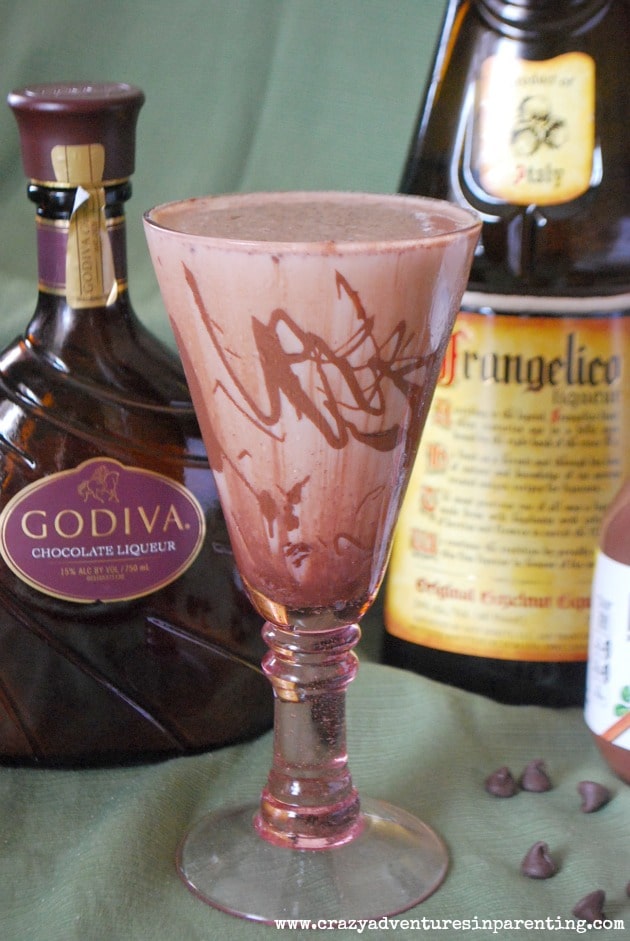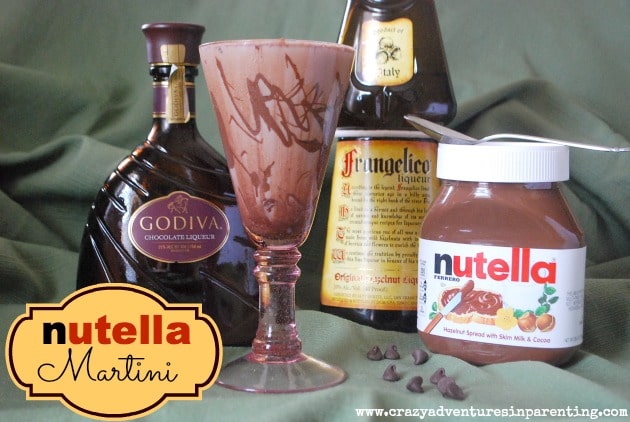 How to Make a Nutella Martini
Lisa shares her recipe for a tasty Nutella Martini
Print
Pin
Rate
Ingredients
1.5

shot of Frangelico Liqueur

1

shot of Godiva Chocolate Liqueur

1

tbsp

Nutella Hazelnut Spread

Approximately 4-5 shots of Chocolate Milk

Ice

Shaker
Instructions
Put the Nutella into a bowl and microwave for 15 seconds to warm.

Drizzle Nutella inside your martini glass.

Place ice inside your shaker and add all ingredients; shake until well chilled.

Pour gently into the martini glass, and fill to the top.

Serve chilled.
It really is THAT easy to make. And it's ridiculously delicious. I really hope you decide to try this Nutella Martini for yourself!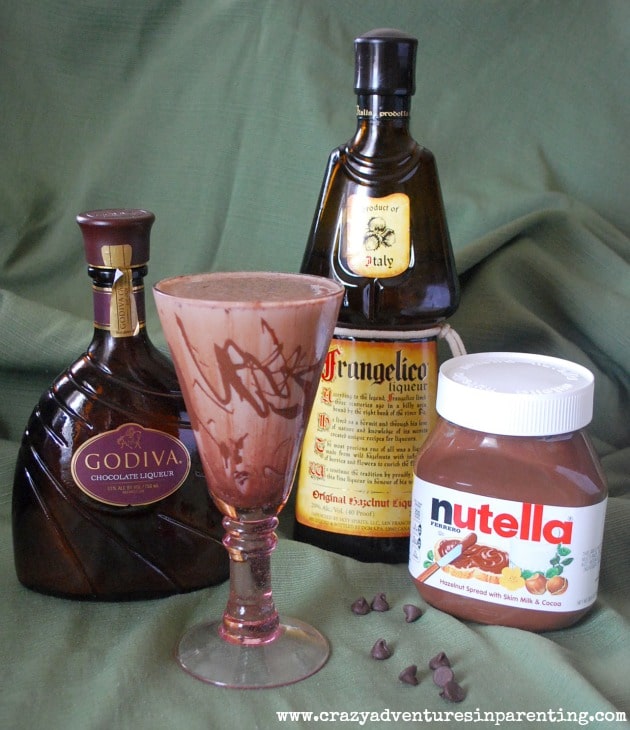 Nutella lovers, rejoice! Check out my other tasty Nutella recipes: Baked Nutella Doughnuts, Nutella Crepes, & Nutella Heart-shaped Poptarts. What do you think? Do you think you'll try to make this Nutella Martini yourself?