On a sunny Sunday in April, we threw a HUGE Mario Party at our house. We invited over a gaggle of friends to nosh on some fantastic Whole Foods catering and enjoy playing some wonderful new games on Nintendo's new Wii U game system. I think the only thing missing from the party was a life-sized Mario or Luigi, because I decked this place OUT in Nintendo characters and fun, and I could NOT wait to share all these Super Mario party ideas all with you!
Being a Nintendo Ambassador, Nintendo gratefully covered the cost of catering and sent out two representatives who were young, fun, and lively kid-wranglers who really knew their stuff. (I had several parents asking me if they could hire these guys for their parties. Seriously, so spectacular.)
Here's my fool-proof, seven step plan to have a fanfreakingtastic Super Mario Party of your own (like a boss).
Super Mario Party Ideas Step 1 – Food, Food, Glorious Food!
>> Plan to serve plenty of finger foods, with lots of kid-friendly choices. Even if you don't have children at your Mario Party, finger foods are so much easier to eat at social gatherings like this. (Plus kid-friendly foods bring out the kid in you!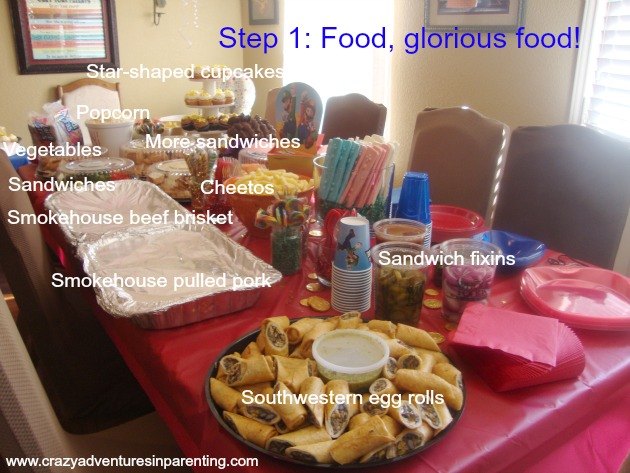 >> When throwing a Mario-themed party, go with lots of colorful items to really set the scene – colorful lollipops
of all shapes
and sizes, cheeses with a variety of fruits, vegetables, sandwiches, all-natural gumballs
and more. Color is your friend, and there's a lot you can do to make it special! 🙂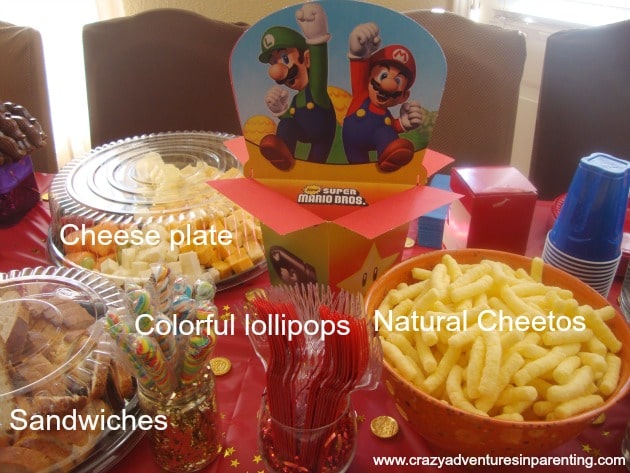 >> Go simple with the cupcake flavors with vanilla and chocolate, and decorate your cupcakes with a simple star on top. This simple yet elegant idea helps you stay on theme, and frees you up to do other, more intricate things that stand out. We served our cupcakes on this Wilton cupcake stand from Casa.com. (Save 20% by clicking the image to the right!)
>> To add pizazz to the table, we decided to melt chocolate and use a Mustache Lollipop Mold
and Wii Remote Chocolate Mold
to make special Mario-themed chocolates to serve. They were the talk of the party!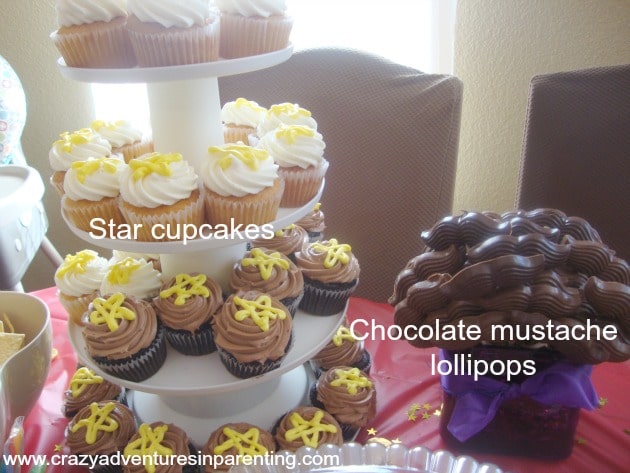 >> Give yourself a lot of room for the food, with a lot of variety, too. You never know what folks will like, so we offered something for everybody. On top of what you see here, we had four huge pizzas being served in the kitchen, as well as meatballs in the crockpot. (Believe it or not, there was even more food in the oven, too!)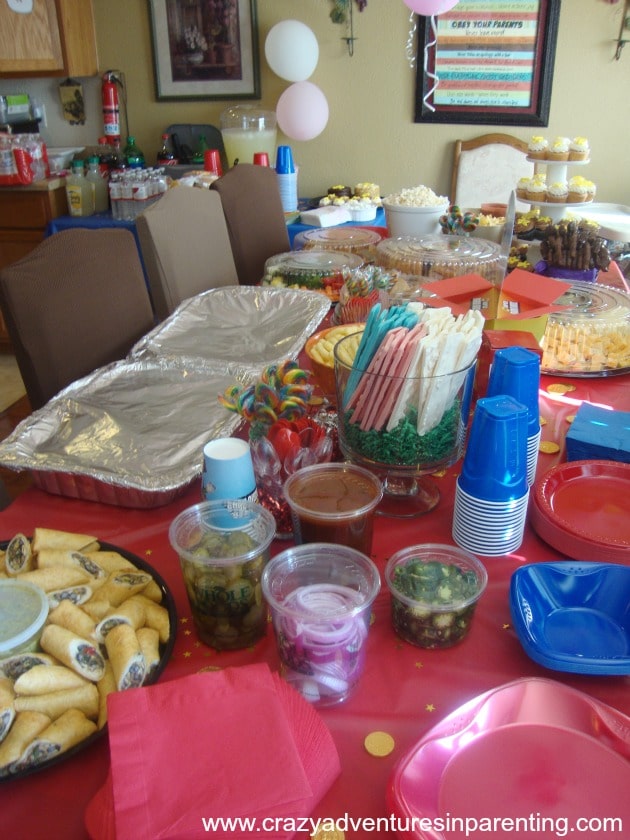 >> We served two varieties of chips (both potato and tortilla) with salsa and dip, as well as freshly popped popcorn (as that is always a favorite with kids). We let the kids snack on popcorn right out of the cups if that was all they wanted, and kept bowls, plates, utensils, and napkins handy at both ends of the table.
(Side note: If you can swing it, definitely have Whole Foods help cater your next event, whether it be for Mario party or anything – the food was beyond delicious, and PLENTIFUL!)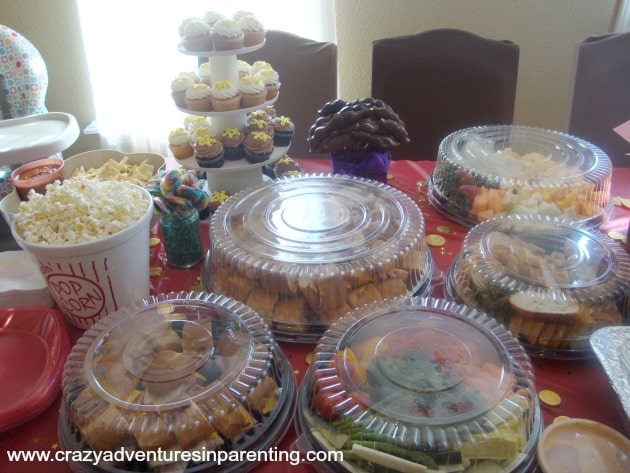 Super Mario Party Ideas Step 2 – Drinks a Plenty!
>> We served fresh-made lemonade in this awesome beverage dispenser I picked up on Casa.com, mixing it with ice in the dispenser as we served it. (Bottles of lemonade were back-ups for when we ran out, and we did.)
>> We served bottled water, too, with bottles of sodas in all varieties. Some sodas were stored in that handy-dandy Pampered Chef Chillzanne® Ice Bucket (unfortunately retired now) with some chilling in our fridge on back-up. (Not pictured is bottled iced tea.)
>> To really make it fun and festive, we purchased these fancy straws in blue stripes and red polka dots from Casa.com, too. The kids adored them!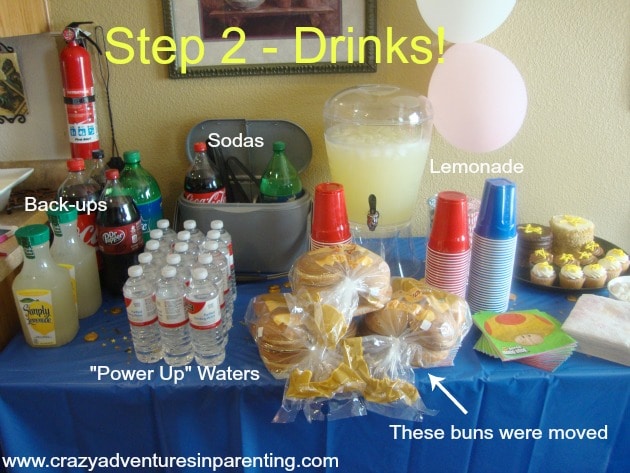 Super Mario Party Ideas Step 3 – Details! The Devil's in the Details
>> Perhaps I may have went overboard with the Mario/Nintendo decor and such, but I personally LOVED doing it, I just couldn't stop! 🙂 Along with the colorful tablecloths, we set out themed napkins, star confetti, gold coins
, a Mario centerpiece and more, most were purchased from ThePartyWorks.com, and some were purchased from Amazon.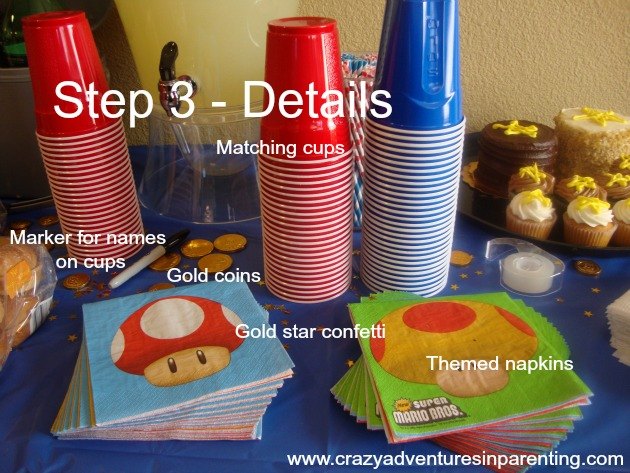 >> Self-adhesive Mario mustaches
truly made the party awesome. Every kid, boy or girl, loved wearing them! (You'll see in the pictures below!)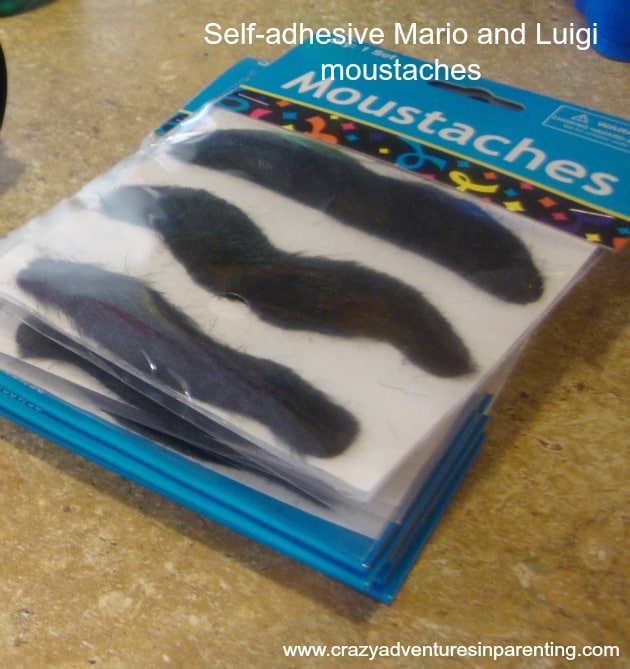 >> I printed out more Mario images and taped them to boxes to add decorations to the ledge between the kitchen and living room, as well as taping them to cabinets, candle-holders, mirrors, and anywhere I thought could use a little Nintendo figure. (Originally, I was going to make question mark boxes and brick boxes, but I couldn't find the patterns I needed to make this happen *sad face*) You can print out the Mario characters for free from here.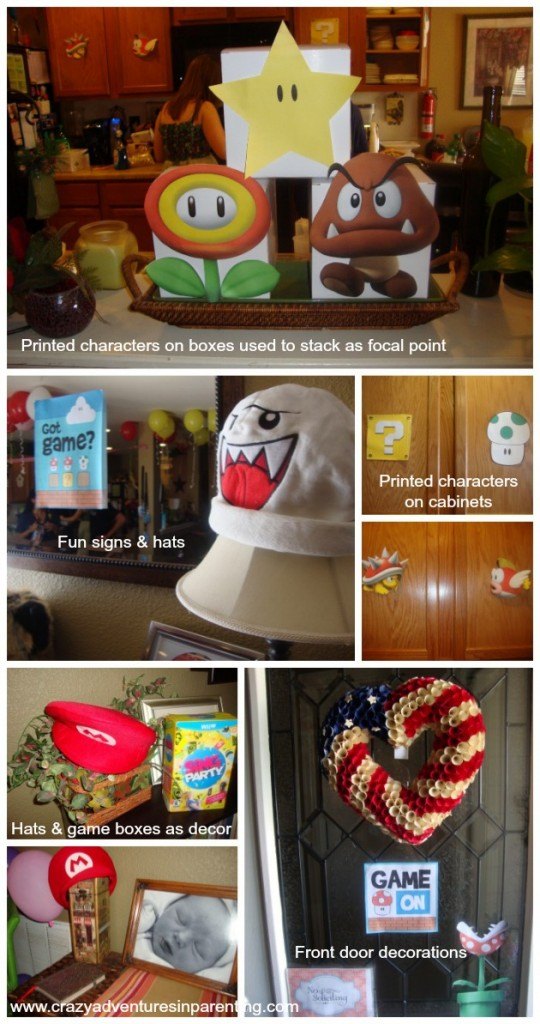 >> Want to make your guests feel like VIPs? Give them personalized "Gamer Tag" lanyards!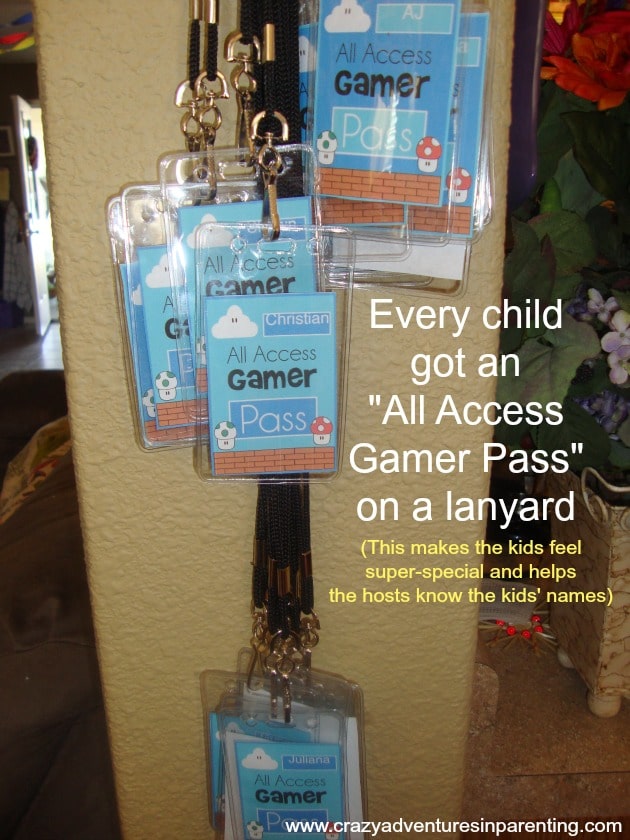 >> Since the littler children are too small to partake in the gaming, I set up a cute little table just for them to play. Should you not have any small children attending, these figures can be decor on your table or throughout your home or venue. Amazon is where I found the ridiculously cute Super Mario Brothers Figures Set
.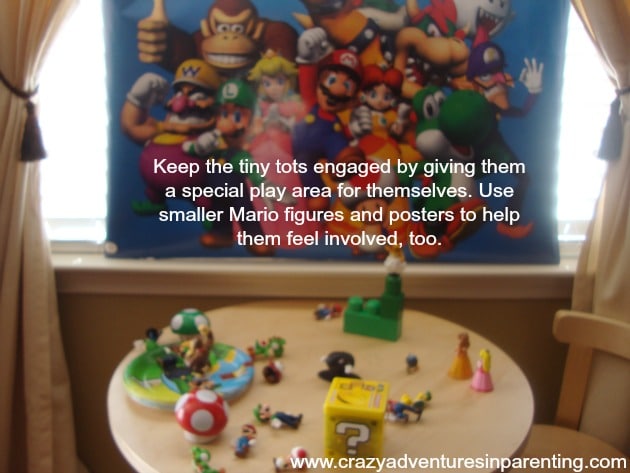 Super Mario Party Ideas Step 4 – Decor, baby!
>> I went a little nuts with the decor (as was evident by Step 3's details). Cloud balloons, check! Mario balloons, check! Red and yellow balloons with matching curling ribbon, check! Red, blue, and yellow crepe paper, check!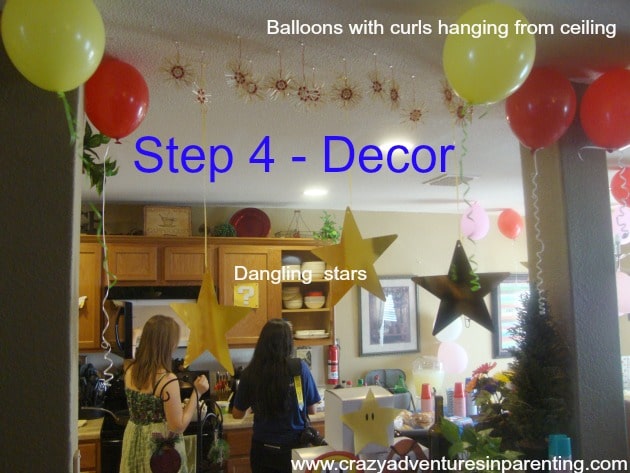 >> We already owned Mario and Luigi hats, as well as a Boo hat, and we strategically placed them around as decor, setting them up on candle-holders, lamps, and more.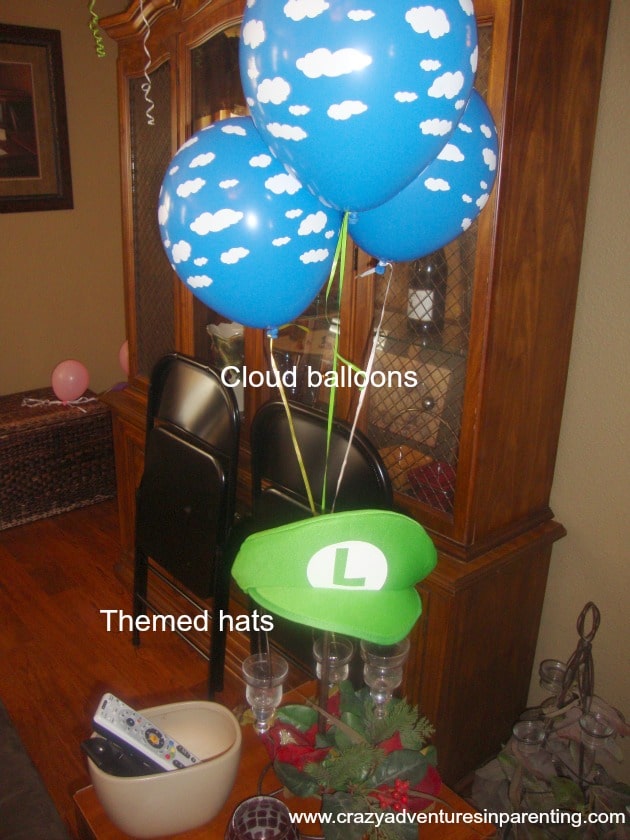 >> I loved having balloons with curled curling ribbon dangling from the ceiling. We had a Nintendo poster we taped to a large piece of cardboard for the kids to look at while they played with the figurines.
>> We used the empty Wii U boxes as a display near the main TV downstairs. The Nintendo reps then placed the game prizes and games we were playing there, too. Our guests got to play games and answer trivia to win prizes – so much fun!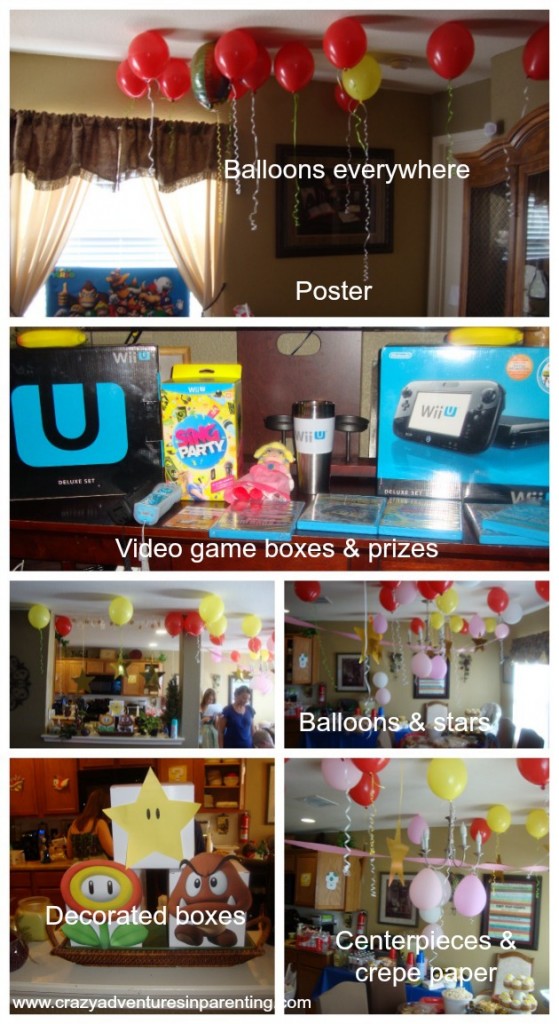 >> For the adorable signs, gamer tags, labels and more, visit Lauren McKinsey's site.
Super Mario Party Ideas Step 5 – Invite EVERYONE!
>> The more is indeed the merrier (as is evident by our having seven children!) – we loved having our home busting at its seams with friends, children, and laughter!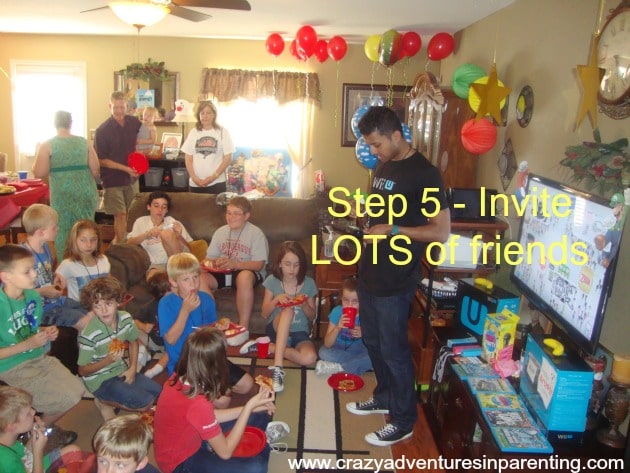 >> Since our Mario Party was a party featuring the new Wii-U gaming system, Nintendo sent two reps out to showcase the system, and they were FANTASTIC! They made sure everyone got a turn to play the Wii U and use the new Wii U GamePad. We played Super Mario Bros. U and SiNG Party with the Wii U Microphone.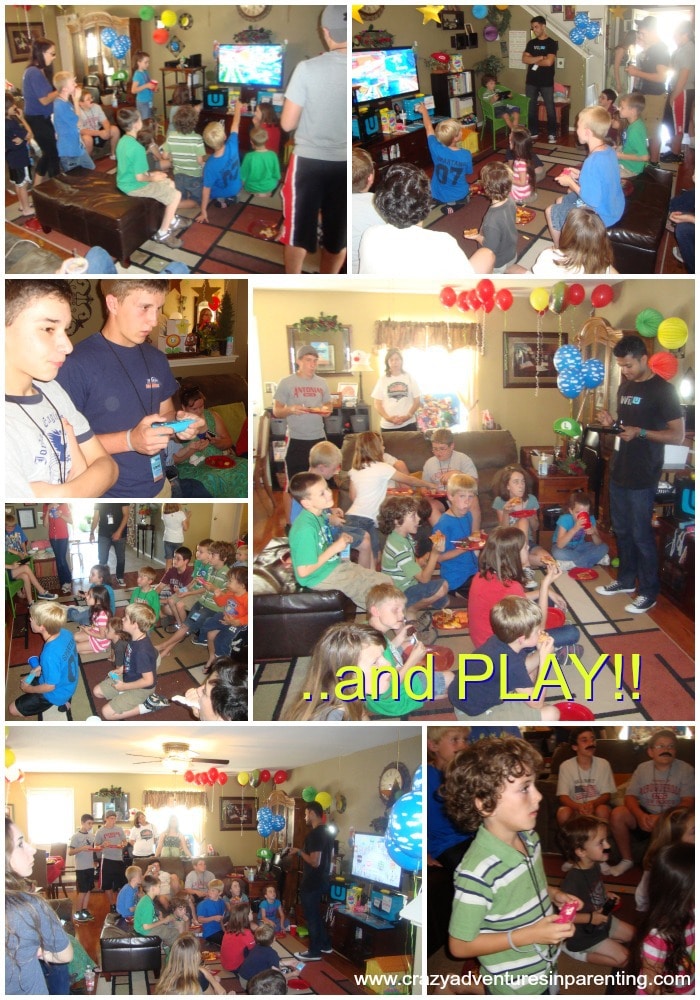 >> The self-adhesive mustaches were a HUGE hit and made it festive!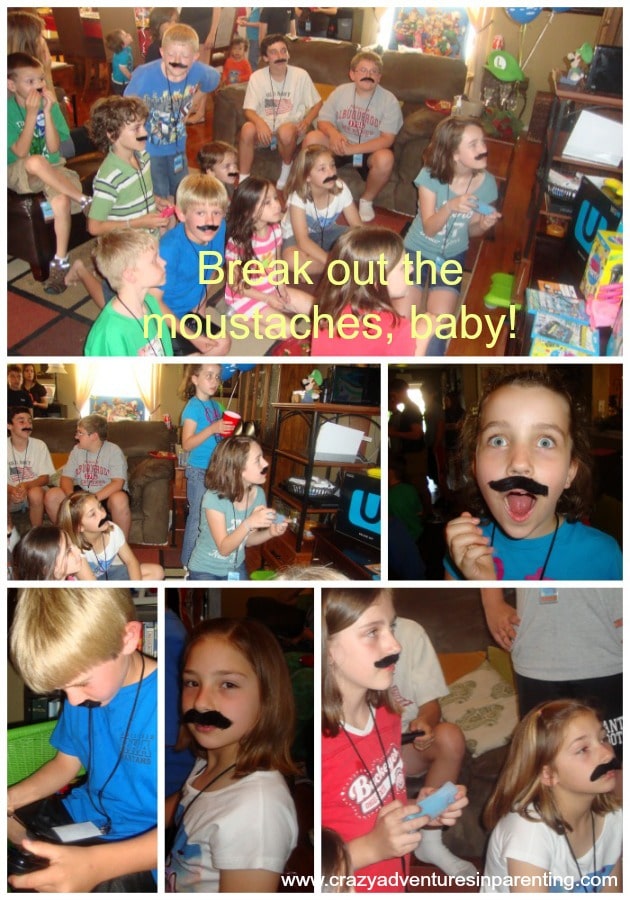 >> We have one Wii U upstairs in the loft, too, so we were able to give the parents a chance to try their hand at Mario on the new Wii U system and compete for prizes, too! Enjoying a little adult video gaming time is a LOT of fun!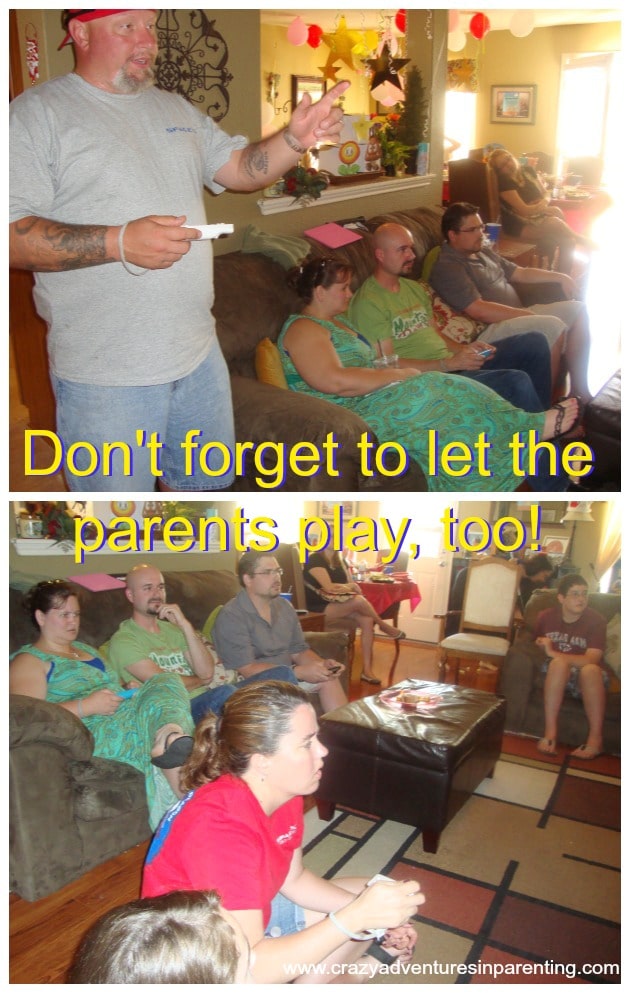 Super Mario Party Ideas Step 6 – Have FUN!
>> Once the food is served, the drinks poured, and the game system on, kick back a little and enjoy the moment! I loved watching the kids sing and dance to SiNG Party. It didn't matter how old or young you were, everyone got into it!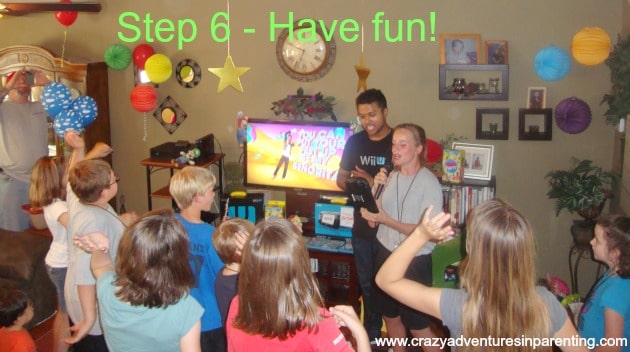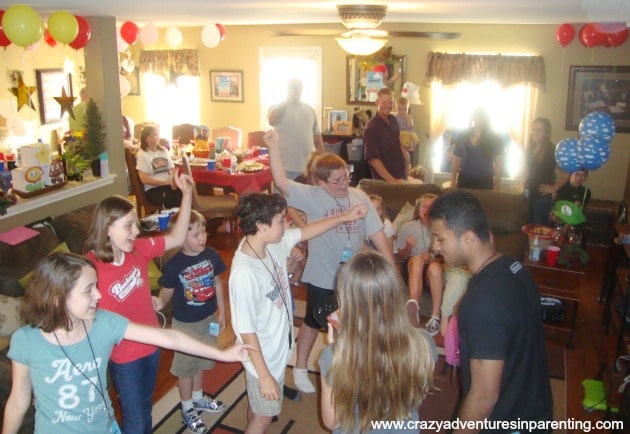 Super Mario Party Ideas Step 7 – Get a commemorative group shot!
>> You will NOT regret getting a group shot of your party. Whether for a birthday or otherwise, group shots at parties are a fun way to remember the fun you had with the friends you invited.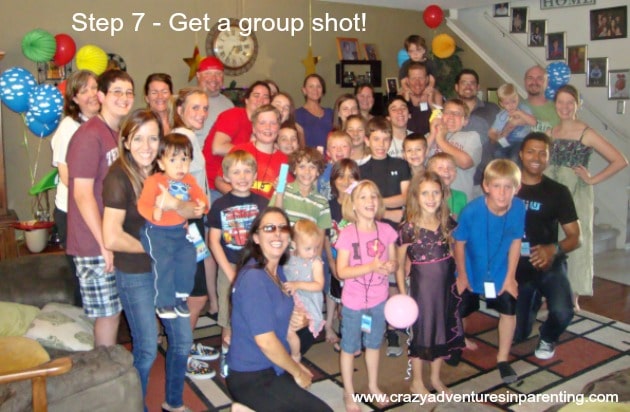 >> Don't forget to get a crazy shot, too! 🙂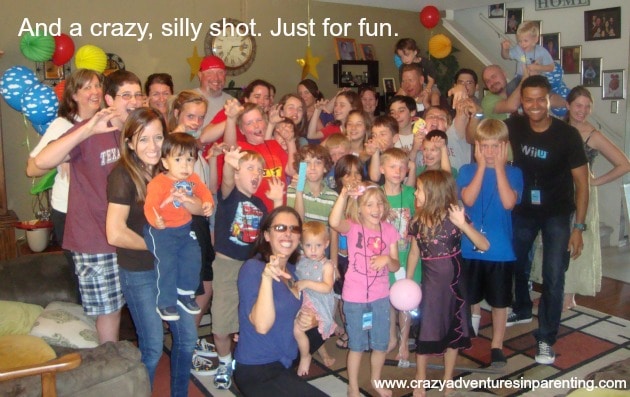 >> Be sure to get photos with your friends, and if you have guest hosts like I did, a commemorative shot with them, too. Here's the fantastic Nintendo representatives, Dewan and Devir, with the new Wii U game pad.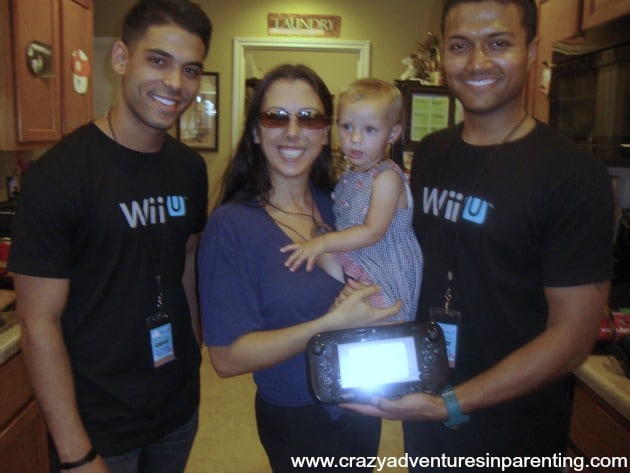 Do you think your kids would love having a Mario Party like this?