I don't know about you, but I'm always looking for fun things to do with kids during summer vacation. I've vowed to make 2013 rock, and so every day this summer (and some days more than once), I'm going to be doing something special, something awesome, and fun for (and with) my kids. I hope you'll join me!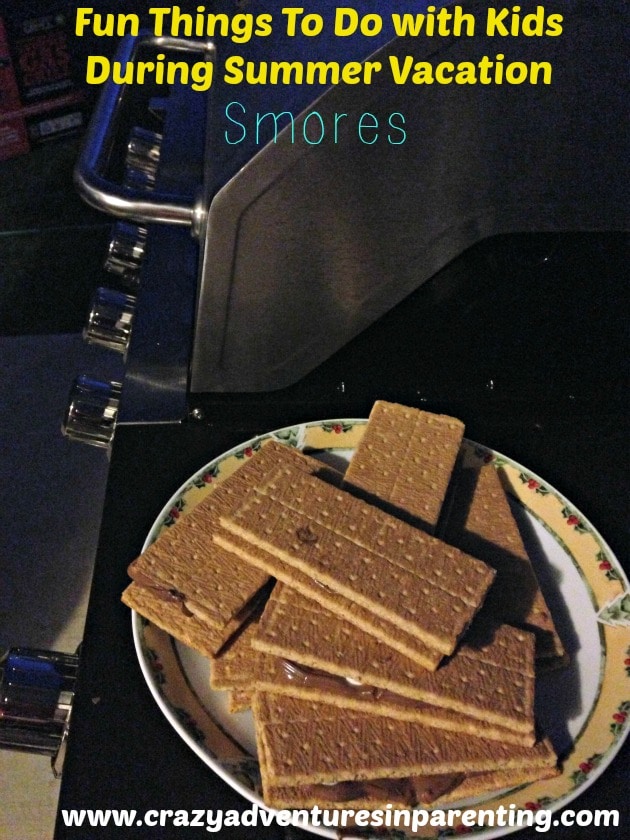 SMORES! Just saying it makes you immediately remember your childhood, am I right?
We had mentioned making Smores to our kids, and my four-year-old immediately asked "What's a Smore?" OMG! He didn't remember having his first taste when we first moved here (when he was two), but we had to remedy his non-recollection of this deliciousness, STAT!
Since we only had all-natural mini marshmallows from Whole Foods, we had to improvise. I have to admit, though, I totally liked doing it this way a whole lot better than the normal way on a skewer. No big marshmallows falling into the fire, no kids standing too precariously near the fire, either. My husband and I took care of the Smores-grilling and served it to the eager kids at our dinner table – win!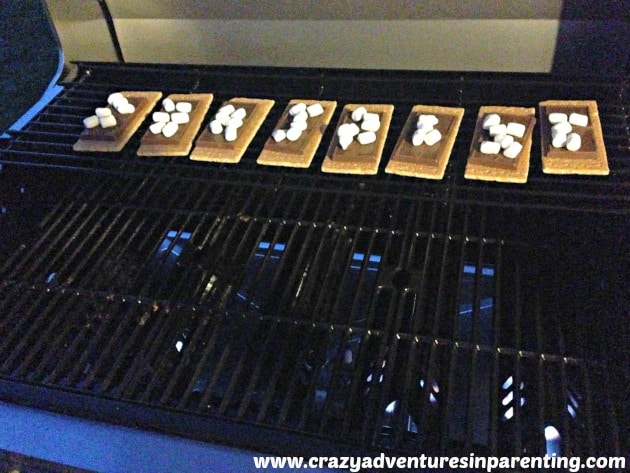 Grilled Smores Sandwiches? Yes please! Messy or no, these faces tell a very happy Smores story, don'tcha think? I'd say the baby's first experience with Smores was a huge success. She wore it well 🙂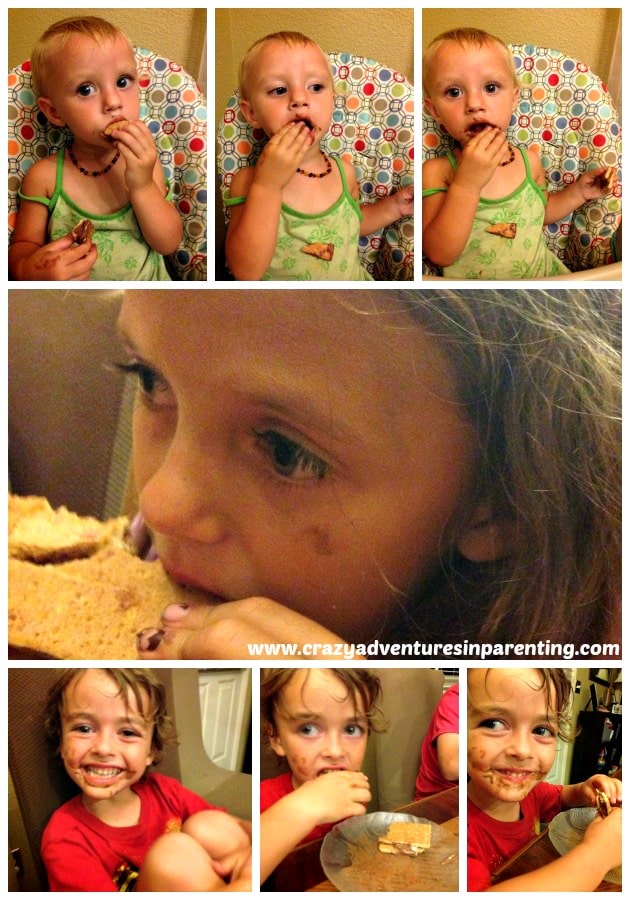 What memories do Smores bring back for you? Be sure to check out my new "Fun Things To Do with Kids During Summer Vacation" page, where all our fun summer ideas will be indexed 

Also, check out our Family Summer Daily To Do List and Summer Break Tips for more ideas