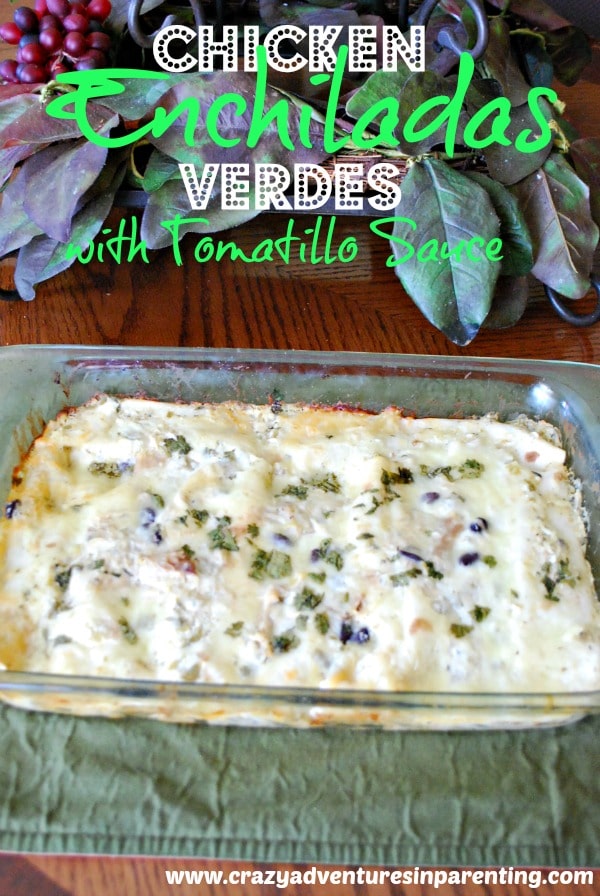 Creamy Chicken Enchiladas Verdes with Tomatillo Sauce
"Honey, I feel like having Chicken Enchiladas Verdes tonight," my husband says from out of nowhere.
I immediately remembered the last time we enjoyed them at a local restaurant, and instantaneously tasted the cilantro-and-cheese creaminess in my mouth. Without hesitation, I responded with a resounding, "YES!" quite excited at the idea of recreating our restaurant favorite at home.
We're already huge taco/enchiladas/empanadas/etc lovers as it is. We eat it at LEAST twice a week. (Ahem, fish taco addict here.) I wholeheartedly love adding some mexican dishes to our arsenal, and this one was even better than we remembered.
Be prepared for a verrrry happy family once these baking pans come out of the oven.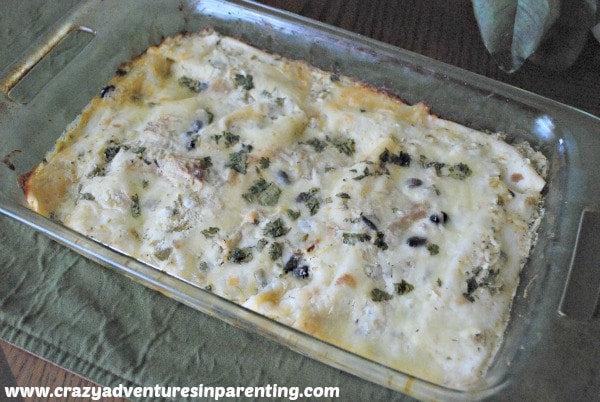 The smells were already enticing enough with the chicken cooking, but once these began baking together in the oven, the kids kept bugging me every couple of minutes until they were done. "Are they done yet!? Are they done yet?" (Honestly, I kept checking the oven door myself.)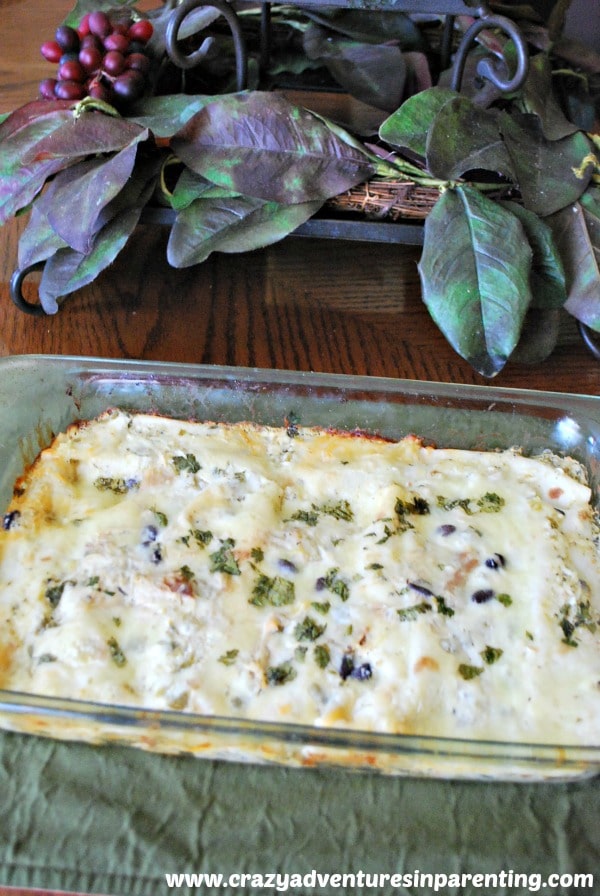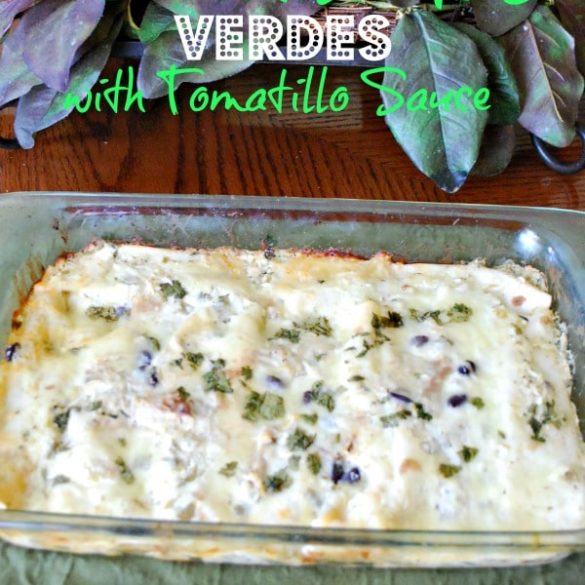 Chicken Enchiladas Verdes with Tomatillo Sauce
A fantastic alternative to regular enchiladas, this "green" version is creamy, chock-full with cilantro, green chilis, and bursting with taste.
Print
Pin
Rate
Instructions
In medium saucepan with lid, cook the chicken thighs with taco seasoning and lime juice until heated through; remove from heat onto a platter and shred.

Heat oven to 350.

In a large skillet over medium heat, add olive oil and saute garlic for about a minute.

Add jars of tomatillo sauce, mixing well and heating thoroughly.

Remove from heat; stir in sour cream and one cup of cheese, mixing completely.

Reserve 2 cups of sauce, to pour over top the enchiladas.


Spray your baking dishes with cooking spray, adding 2 tablespoons of sauce to the bottom of each pan, basting to cover the bottom completely, and then spray again over top the sauce.

Add chicken, black beans, chilis, onion, and half of the cilantro into remaining salsa mixture, mixing well.


Add about 2-3 tablespoons of the chicken mixture to the center of each tortilla, rolling until closed, placing the seam-side down in the baking dish.


Continue rolling tortillas until baking dishes are filled.

Cover prepared enchiladas with reserved sauce, ensuring all tortillas are covered with sauce.

Add cheese and remaining cilantro to the top.


Cover with foil, sprayed with cooking spray to prevent sticking.

Bake for about 20 minutes or until heated through with the cheese is melted on top.

Remove foil and bake for an additional 5 minutes to brown a little on top.

Serve and enjoy.
The kids couldn't resist the creaminess, and neither could we. I already can't wait until the leftovers for lunch. 🙂
What about you? Have you ever enjoyed "green" enchiladas using tomatillo sauce before?