"Mom, she's got spinach on her dress from lunch. Can I change her for you?"
I listened for a moment for the Twilight Zone music, and didn't hear it, so I almost was ready to believe it was real life. "Uh…"
"C'mon mom, I can do this!" He insisted. "See?" He posed with her for me with a cute, I'm-behaving-and-not-terrorizing-anyone-so-I-can-be-trusted-with-flailing-baby-parts smile.
I looked around for whether Ashton Kutcher was around me, ready to "Punk" me. He wasn't in the closet, or under the table, nor in my backyard, so I decided that just maybe it was safe. "Okay.." I reluctantly agreed, voice trailing off as I continued on in the kitchen.
As he dressed her in one room, I was stil otherwise entertained in the kitchen. I never saw what he grabbed for her to wear (which I thought was pretty obvious – to grab clothes from, y'know, HER clothes pile/dresser).
But NO! Teenage Tim Gunn had to grab whatever was handy off the freshly folded laundry pile, and THIS was the result: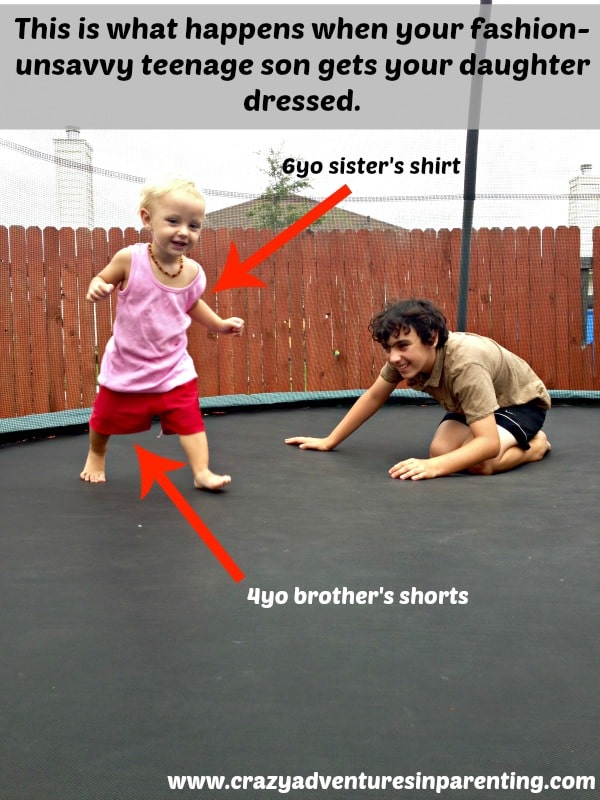 If ever there was a time to say "Oh, brother!" – this was it. But OH, how she loves him, regardless of lack-of-fashion sense (especially since HIS outfit was also odd, too).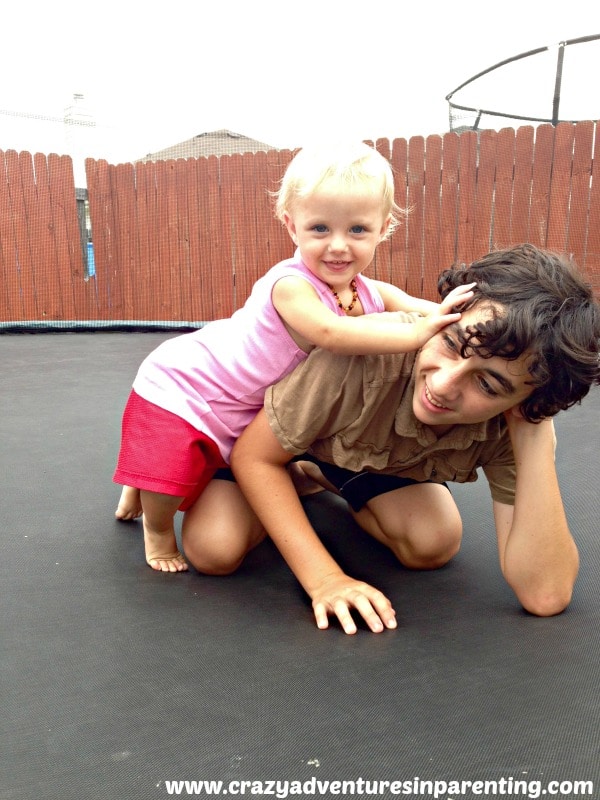 She didn't let her crazy wardrobe stop her from playing like a boss at the park.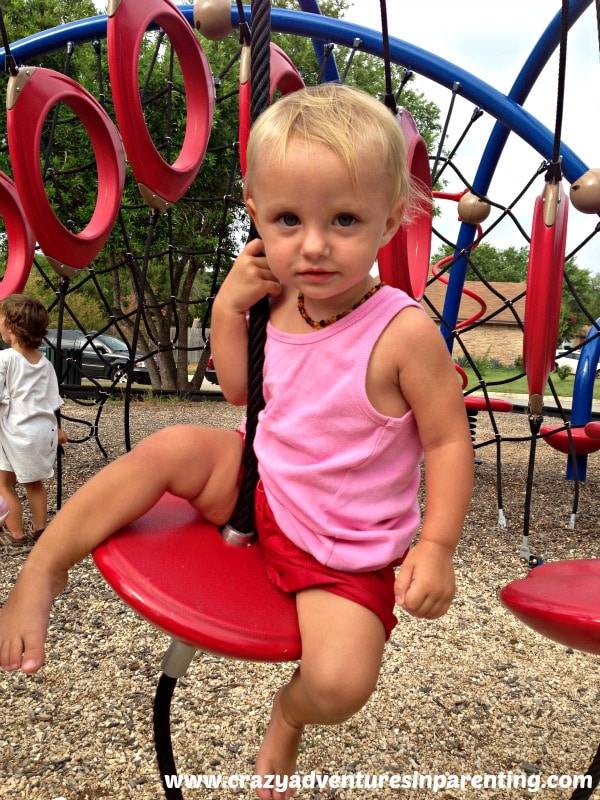 (I didn't tell my son, but I secretly loved it when her tank top slipped off her shoulders, so I could kiss them and tickle her.)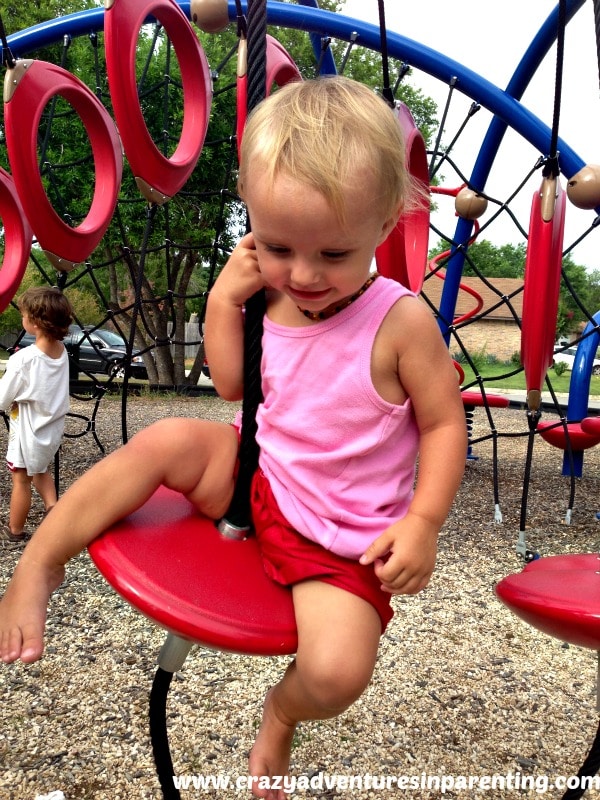 Even though I wonder if she may have been thinking to herself, "What the H*LL am I WEARING?!"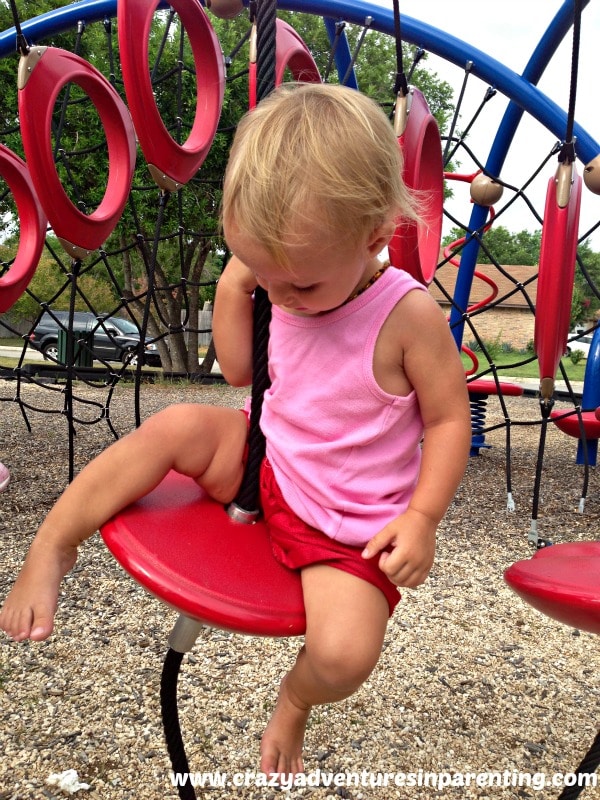 Good God, will you LOOK at those delicious thighs? NOM NOM NOM!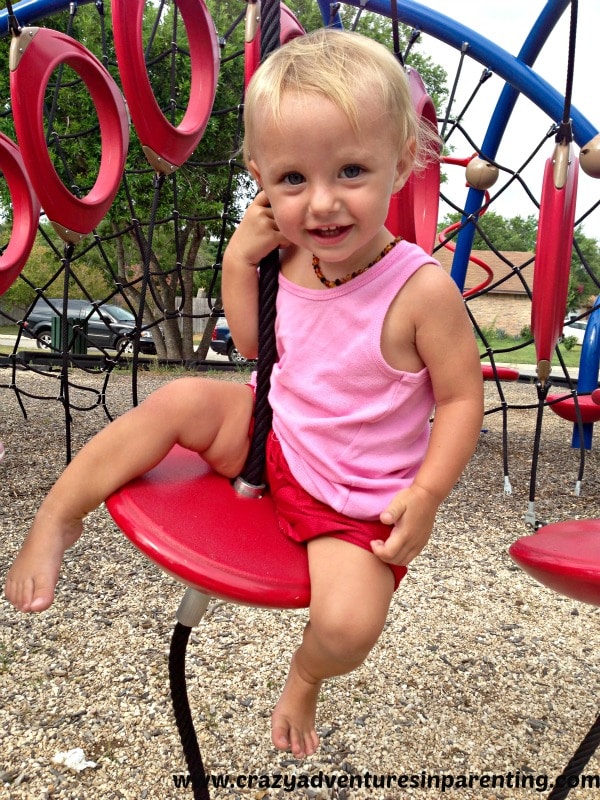 This is her way of saying she wants "Uppy," and I sure did. Who could resist?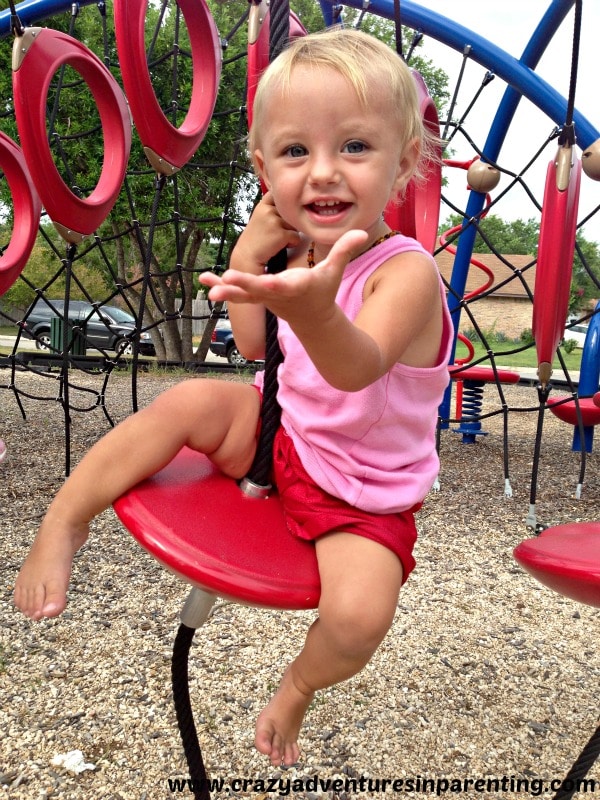 Despite loving him, though, she decided he deserved "park jail" for his outfit violation.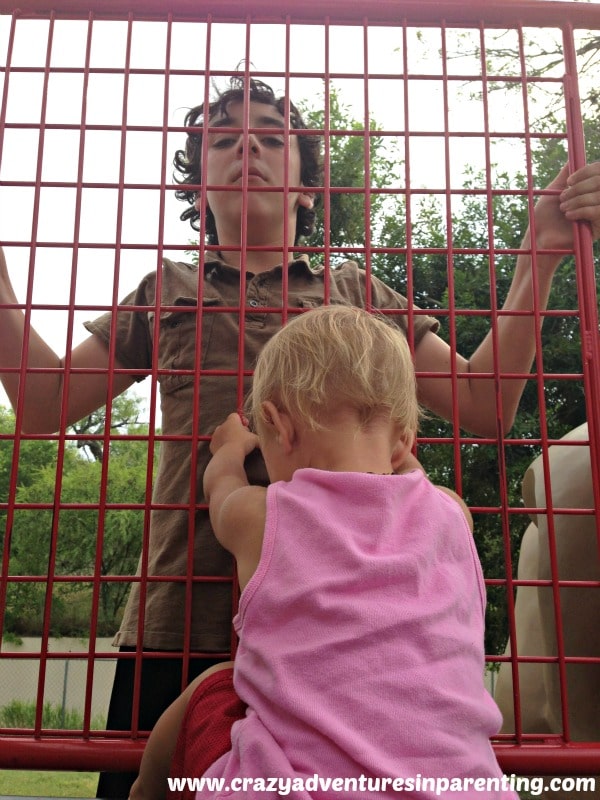 Next time he offers, remind me to pick the wardrobe myself, mm'kay?