---
2013 is going to be a fantastic year – a year where we collectively focus on the happy and the joy in our lives. What makes you happy? What is it that you do that you can't get enough of? What makes your soul shine, your eyes beam, and your insides sparkle?
Happiness is so very many things for me, and on Wednesdays I plan on sharing the answer to that. Every week, here, on Twitter, on Instagram and Facebook. You can follow along by using the hashtag #happinessis on Twitter and Instagram.
---
This week was one spent outside. I needed as much fresh air as possible to clear the cobwebs out from my insides. I can't explain it, but the funk had gotten hold of me, holding me down under water, I was unable to catch my breath.
This week was good for my momma soul – getting outside and in the sprinkler trenches with the kids, experiencing summer through their eyes. I needed this parental breather, freeing my mind from its worry as well as some of its inhibitions. Despite the stretch marks and saggy skin, I donned my old bikini and sat with the kids enjoying the sun as they did.
It. Felt. Marvelous.
Even if slightly unnerving to see how much work I have ahead of me, fitness-wise, to get back down to where I want to be, I am proud of the progress I've made, the re-commitment I've made to my health, and how hard I've been pushing myself.
The truth of the matter is, I started this Happiness Is series to highlight the happy each week; little did I know how much I'd come to depend on it when the thin got thick, and almost too difficult to bear. I have come to look forward to Wednesdays every week, and I really hope you have, too.
Happiness is… soaking up the summer sun and sprinkler fun with your kids in your backyard.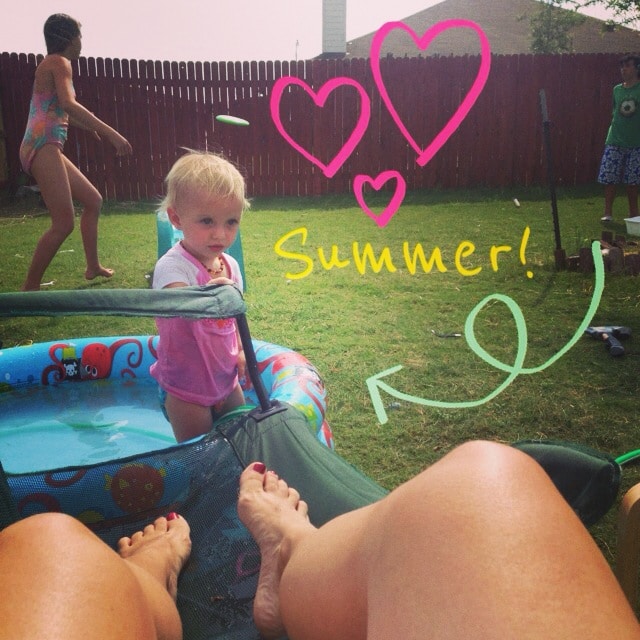 Happiness is… ignoring self-consciousness and slapping on that old bikini, stretch marks and all, to get some sun.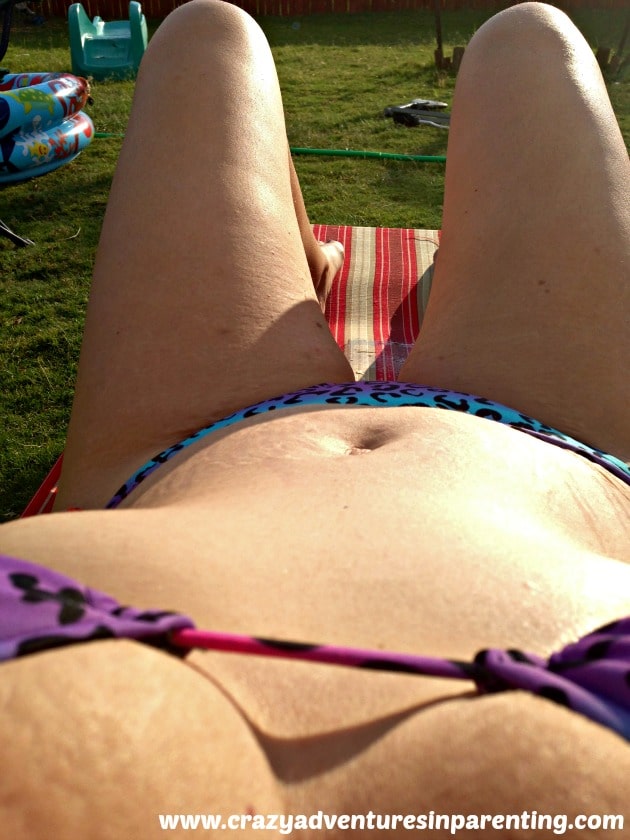 Happiness is… seeing her confidence in her baby abilities grow.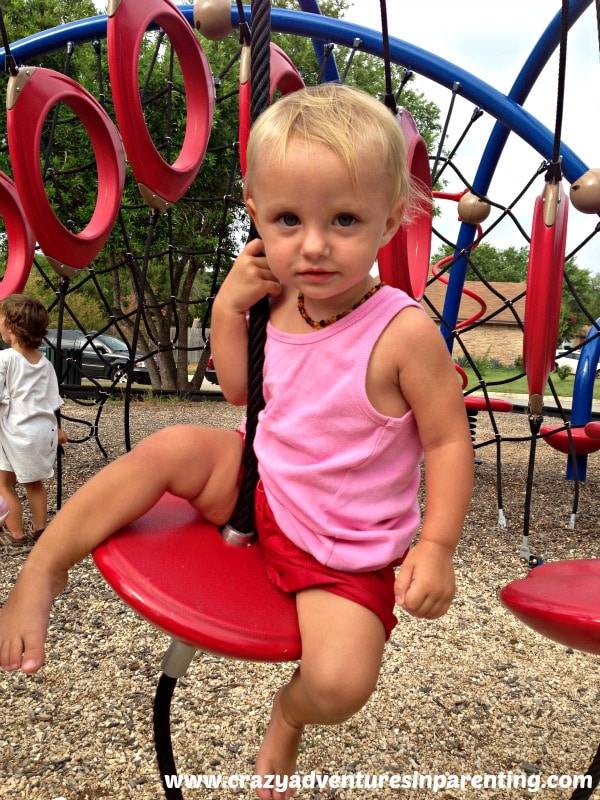 Happiness is… making progress with the patio.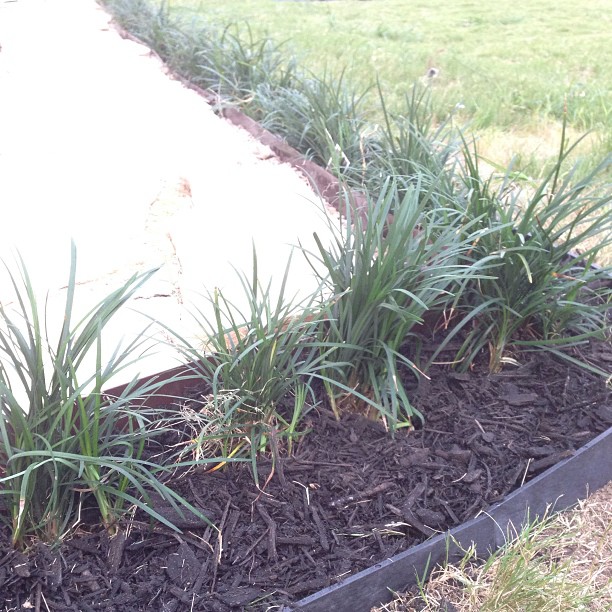 Happiness is… posing your youngest to fly into the sky, much like you've done with your others.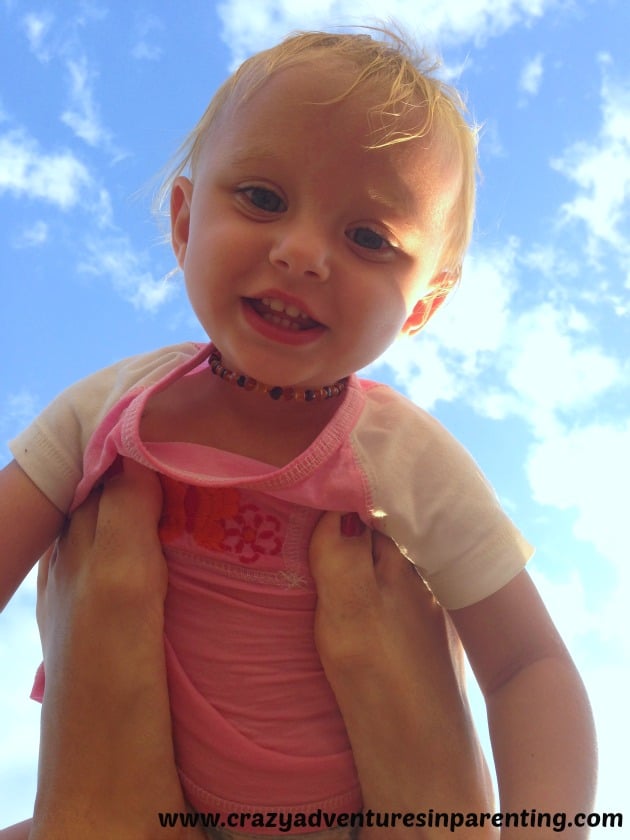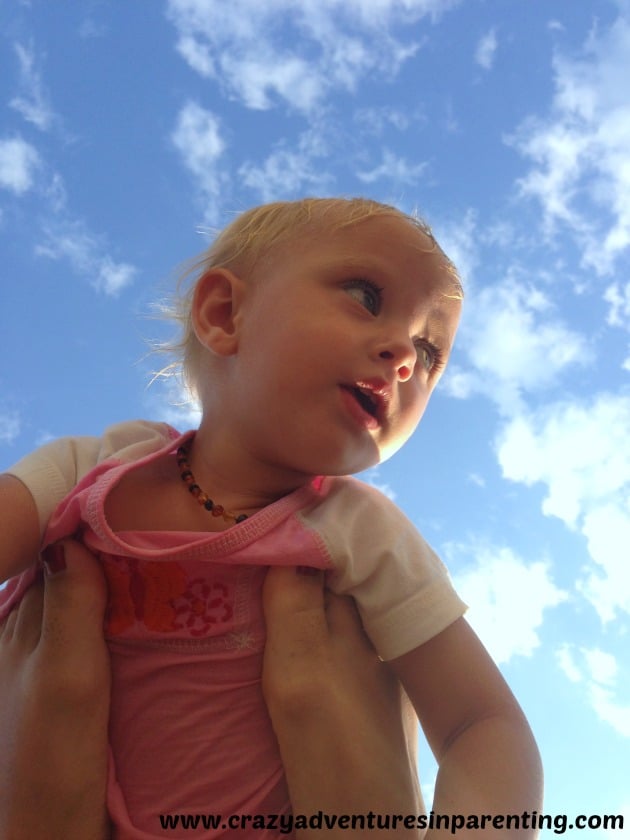 Happiness is… seeing the look of pure joy on her face when playing with the hose.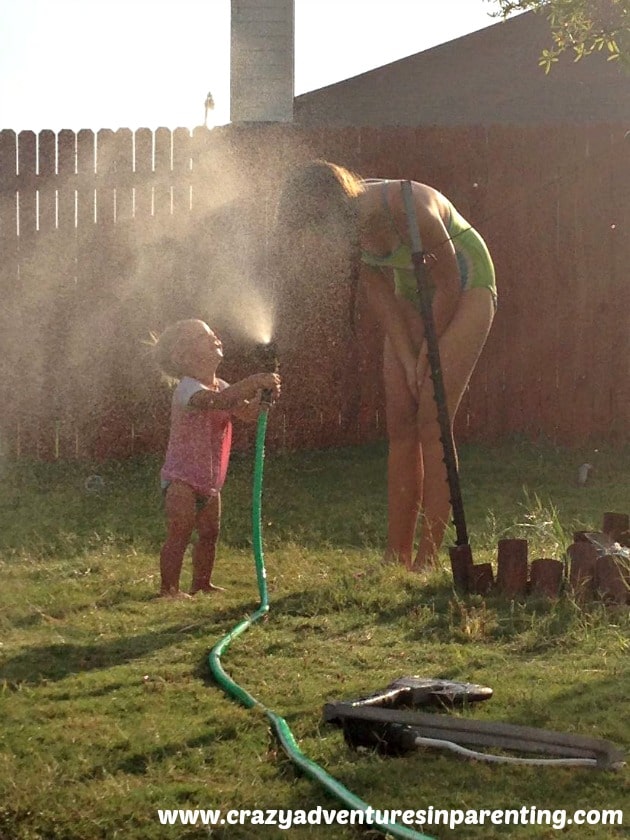 Happiness is… the new app, Happier. I am loving sharing things that make me happy on there. Want to join and share in the happy with me? Or are you already on there?