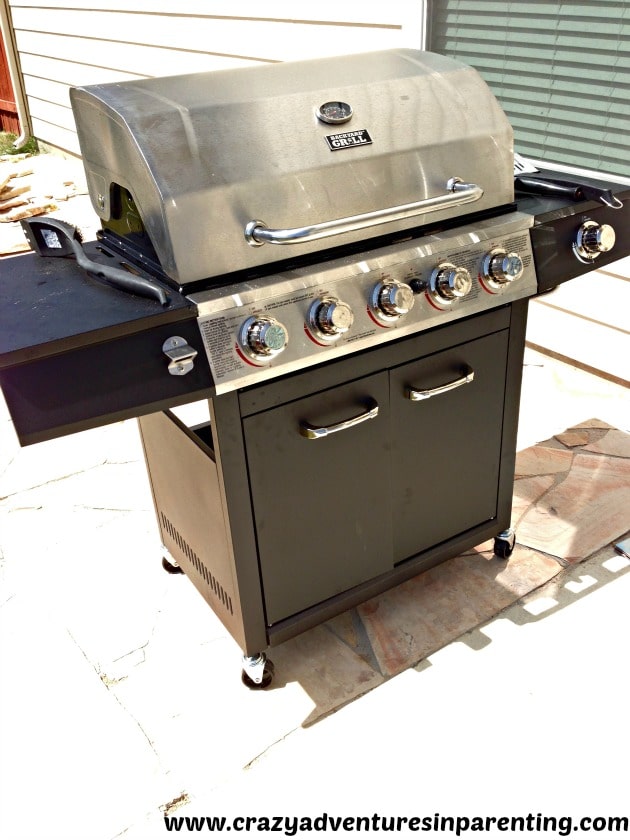 This shiny bad-boy is my husband's new [email protected]$$ grill. (The one he promises won't need replacing because he's going to take care of it this time. Ahem.) Every day we've owned this thing so far, we've been out there grilling our meals in one way or another. Like our smores. Why, you ask?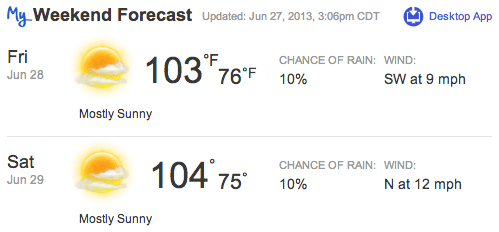 THIS IS WHY.
Thankfully, it's no longer 100-degrees *knocks on wood*, but still, it's summer, and I don't want the stove on right now let alone the fricken OVEN on in this summer heat.
Bring on the grillin', yo!
While we've been doing our best with grill-friendly ideas for dinner, lunch was seemingly a little difficult. Until now. Grilled pizzas, baby!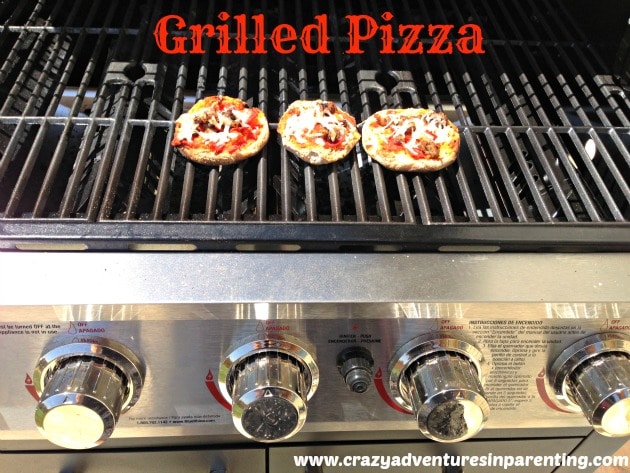 Yes, it was as easy as taking our beloved english muffin pizzas and grilling them!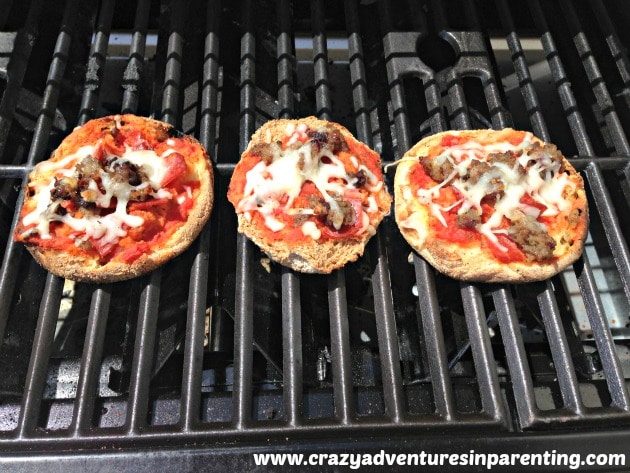 Grilled Pizza Recipe
When summer strikes, don't let the heat get you down - grill your pizza with fave toppings on top! Whole wheat english muffins are preferable, here.
Print
Pin
Rate
Ingredients
Whole Wheat English Muffins

I used 3 packages *NOTE: Using Whole Wheat is better than white - white will burn easier.

Marinara or pizza sauce

I used a big, Costco-sized jar

Favorite pizza toppings

I used sausage and pepperoni

Italian seasoning

or a combination of basil, oregano, thyme, and rosemary

Mozzarella cheese

shredded

Parmesan cheese

shredded or "sprinkle" (from the shaker)
Tools needed:
Grill

Basting brush

Platter
Instructions
If your grill has more than one burner, only light a couple burners on LOW heat. (Our grill has 5 burners, we used 2.)

Separate the halves of your english muffins and toast them gently on the grill open side up by placing them directly on the grill rack. (Do not leave them unattended.)

Once slightly hardened and toasty, remove from heat immediately; baste with marinara or pizza sauce.

Place favorite toppings and seasoning on top, finishing with mozzarella cheese.

Spray your metal cookie sheet or tin foil, and lay onto the grill.

Place your finished pizzas onto the foil/cookie sheet.

Close the grill lid and let cook for a couple minutes until cheese is melty, but don't overdo it. (Stay close by)

Once cheese is melted, take off the grill, placing onto a platter, and serve immediately.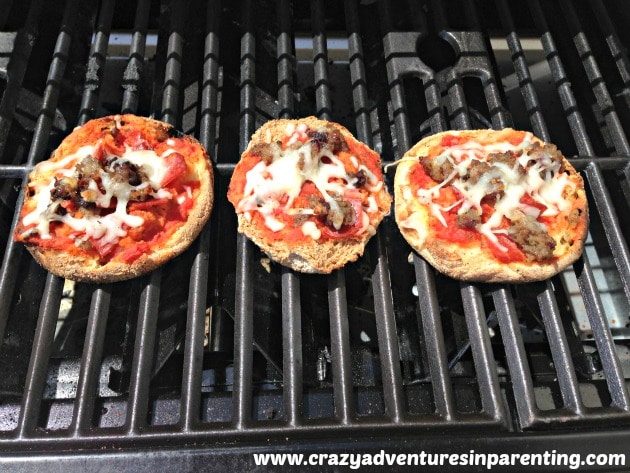 What do you think? Pretty tasty way to enjoy pizza for lunch during the summer (without ordering take-out), eh? 🙂
To find other, cool things to do this summer, check out my "Fun Things To Do with Kids During Summer Vacation" page, where all our fun summer ideas will be indexed. Also, check out our Family Summer Daily To Do List and Summer Break Tips for more ideas, too!