This post is sponsored by Redbeacon and Burst Media.
When we lived on post, if we ever had a house problem, we'd call the "housing office" and they'd send someone out to take care of us. Boom. Just like that. And while we didn't own our own home (and sometimes had a too-small-for-us home, or a reeeeeeally ugly home on the outside), I really liked having that security, that housing "had our back." I knew that responsibility would now fall to us by becoming homeowners. You can't just close your eyes, swirl your finger in a circle, saying a prayer and call the person your finger lands on in the phonebook. You also can't trust the numerous amount of solicitors at the front door and their gigantic claims that will "save your life." (They also can't read, by the way, my "No Soliciting Sign" does nothing to these pesky salespeople.)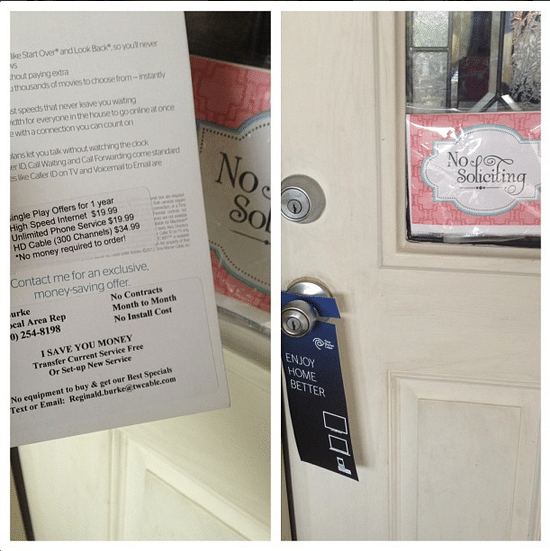 There have already been numerous times where we've needed qualified professionals to help us here at our new house, whether with a problem or a home improvement project. We've hired a lawn treatment service (that we subsequently fired when they started killing our grass), a bug company (who we love and trust), the air conditioning repair folks (who have been great), and the garage door repair guy (who took 2 minutes to earn $200 freakin' dollars when our garage door came off track – ouch). We did all the research ourselves, polling our neighbors, reading online reviews, it was TIRING having to determine who to trust and who wouldn't take our money and run. And even if the reviews were good online, or the recommendations strong by friends, how do we know if the online reviews are real, and that the professionals are trustworthy? None of these reviews came with a background check. None.
Have you ever even considered the idea of a background check when it comes to hiring professionals for your home? I HADN'T! I thought asking around and researching online was doing my due diligence. And that's where Redbeacon comes into play. Redbeacon is a free online resource that helps you find local, background-checked handymen, painters, plumbers, and other home-related professionals. In fact, the pros can't even join Redbeacon without a mandatory, comprehensive background check being performed. Cool, right?

You can join for free, and make a request for service. The more specific you are with the job you need performed in your request, the more detailed the quote you'll get back from up to four pros. Or, using the Redbeacon app, you can submit a picture or video of the problem to get a quote. (Cool!) The quote you receive back might be a flat fee or onsite estimate (where they have to see the problem firsthand in order to determine how much), and you then can choose who to work with based on their profiles and reviews given. All responses you receive are email-based, so you can select pros and schedule the work straight from your laptop or mobile device.
Watch this video to find out more about how Redbeacon works:
Currently available online at Redbeacon.com and in the aisles of Home Depot in the Atlanta, Austin, Dallas, Hawaii, Las Vegas, Los Angeles, San Diego, and SF Bay area with Denver, Portland, Seattle to open in September and more service areas coming soon. Visit Redbeacon.com to find out more, or follow them on
Facebook
or
Twitter
.