This post contains Amazon links.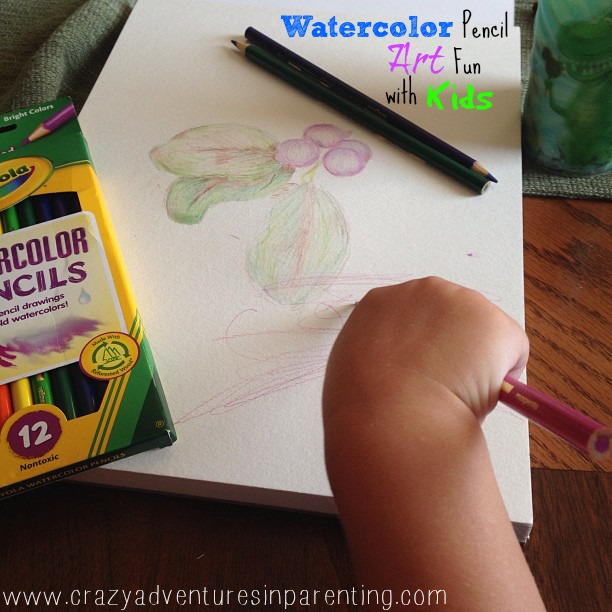 A couple weeks ago, my husband brought me home some Crayola watercolor pencils. I've been dying for some to create unique works of art with the kids to frame, and I knew these would be a fun experiment to attempt with the kids.
Have you ever had one of those "just add water" coloring books with watercolor paint already painted onto it? This is somewhat the same, except the kids draw whatever they want, color it, and then you water over it. It's so easy, and so impressive, because it's fusing two of their favorite things together (drawing and painting) into one piece of art.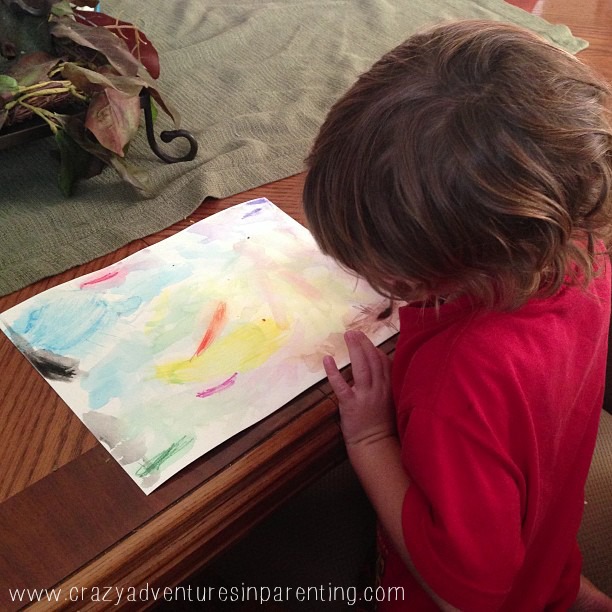 You have to use actual legit watercolor paper with this, the thicker the better, so it'll withstand the kids' need to soak the paper. (And trust me, they will, and that's okay.)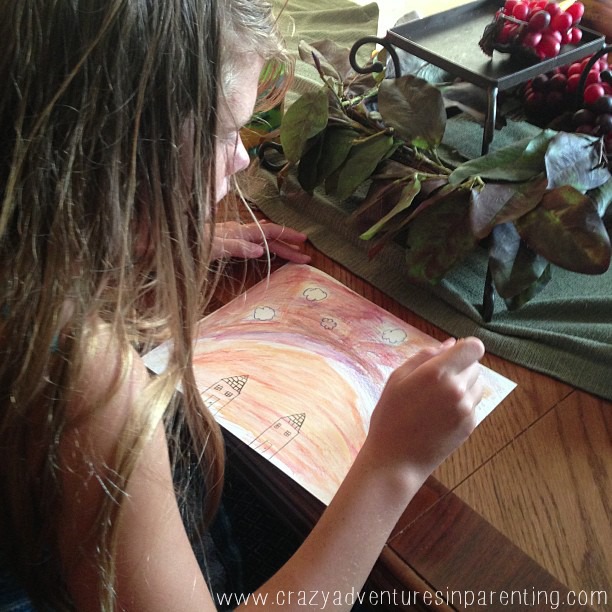 On Saturday, while the kids were all outside and it was quiet (a rarity), I opened up the watercolor pad and decided to do a portrait – my first in a long time. I knew I was a little rusty, but MAN OH MAN did it ever feel great to flex my artistic muscles that've laid dormant for so long. That's going to change, my friends. Expect to see more art around here, I'm going to be creating alongside my kids a lot more. It felt too good not to do more often 🙂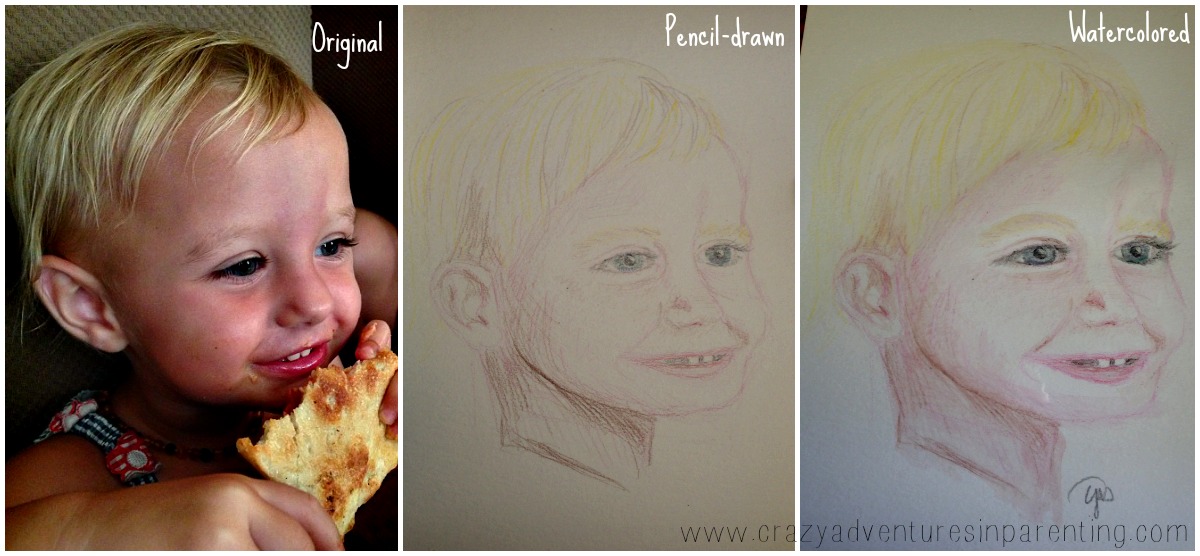 What about you? Have you ever tried using Watercolor pencils before?