After getting SO TIRED of seeing my kids' backpacks and stuff sprawled all over my front entry way area, like this: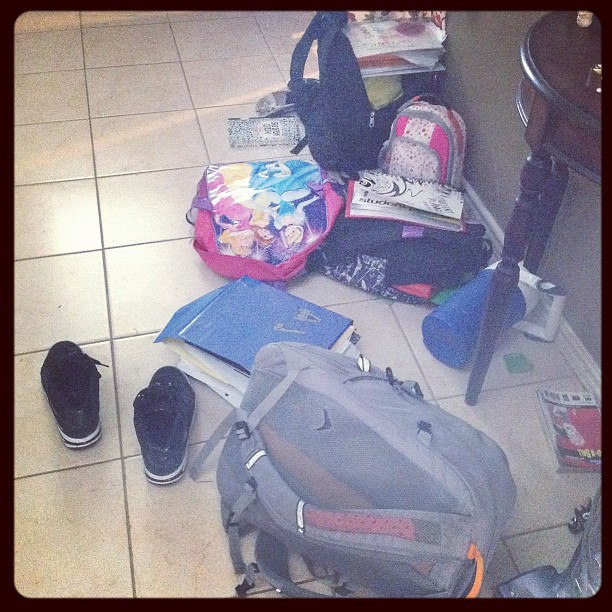 I tried using a storage ottoman at the front. While it hid the kids' backpacks nicely, it took up way too much room, as it was too wide and stuck out pretty far from the wall.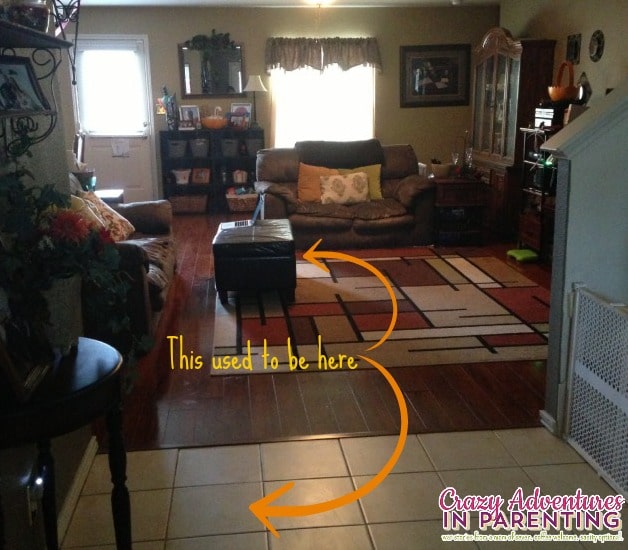 I knew I needed a new tactic, something that kept their stuff organized, safe, and out of my way!! (Ahem.) Behold, my solution – save space in your home by hanging an over the door single towel hook
in your coat closet! Woohoo!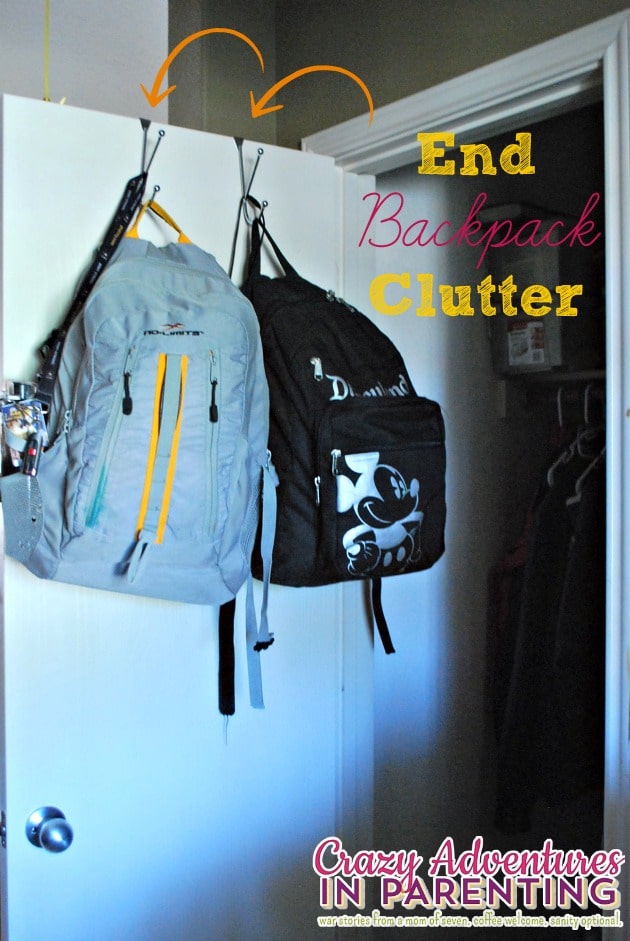 See? Close the door, backpacks are gone, and you hardly even notice anything is on the other side. Yes!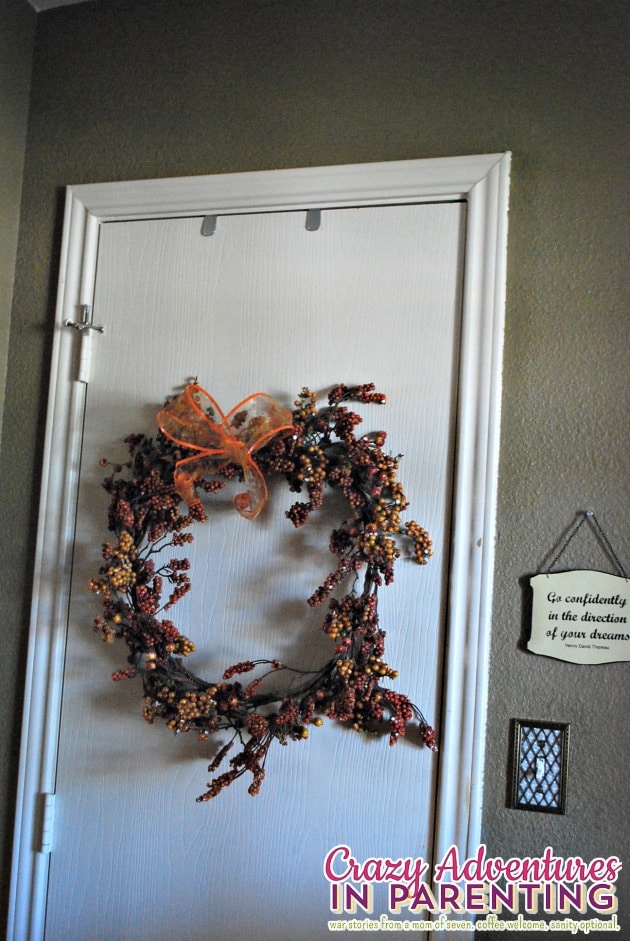 I've reclaimed my entryway, the backpack clutter is gone, and mom is happy once more!
What about you? Would something like this work for you? Are your kids driving you crazy with crashing their stuff onto the floor as soon as they walk in from school?