The following post is sponsored by Fitfluential LLC on behalf of Polar.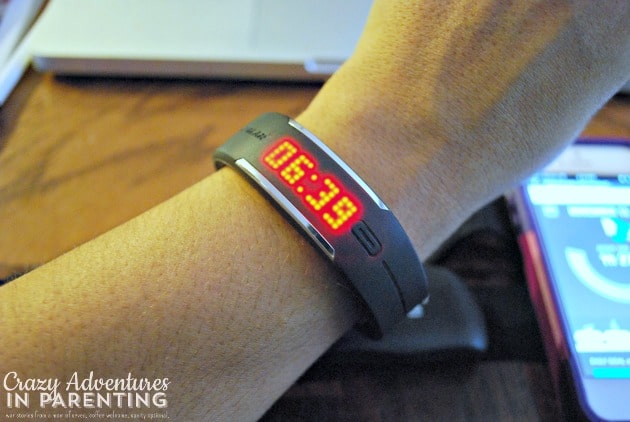 Have you ever thought about how much you're doing daily activity-wise? Have you ever considered how much you sit, or if you're standing and moving enough? I've been pretty obsessed with fitness trackers and staying on top of my activity level ever since I shared this infographic back in 2011. (Click to open larger image in a new window)


Since I have to sit and write for work daily, and sometimes this can take hours depending on the deadline, I'm much more cautious of how sedentary I am. I often take breaks, get up and walk and hop around. And that doesn't even consider how often one of the kids interrupts, which helps break up my sitting time, too. But I still want to know if I'm doing enough to stay healthy. That's where this fun bracelet comes into play.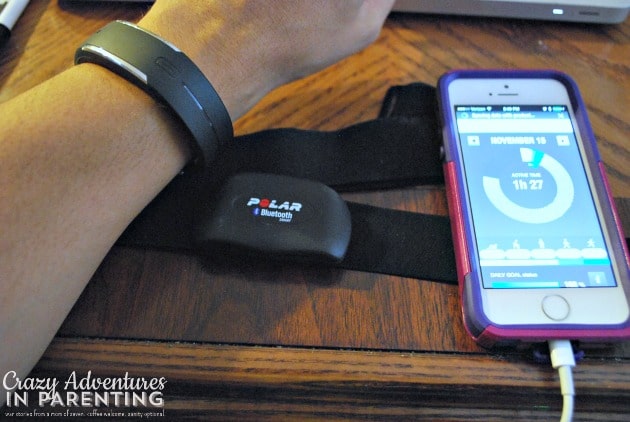 This is my newest toy in my fitness tracking arsenal, called the Polar Loop. It's a brand new activity tracking device that tracks steps, activity level, calories burned from movement, not to mention my heartbeat when being used with the bluetooth heartrate sensor. Without one of these devices, how will you know how active you were? How many steps have you taken? How many calories did you really burn? Because you wear it around and about, vacuuming, cleaning, working out, walking the dog, it tracks your movements and activity level – everything you do – and reports it to your profile in two ways: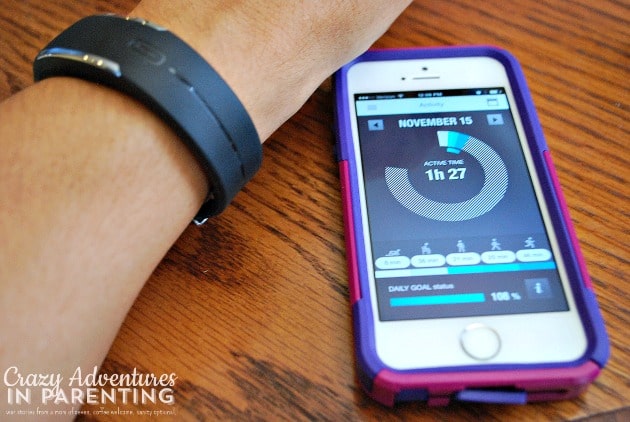 First, it reports it back to the free iPhone app, Polar Flow. You can set it to sync in the background, or open Polar Flow and it'll sync once the app is opened (I have it set up this way to conserve battery life on my iPhone). It takes mere moments to sync, and then your Polar account diary is synced so you can then see what you've done for the day in detail right on the app, or on the website, as seen below.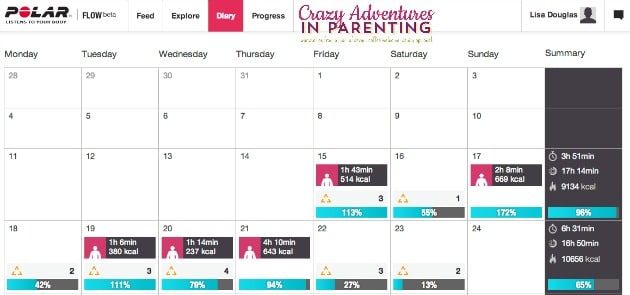 Secondly, you can sync it by charging it directly to your computer. It charges pretty fast, and I like how seamless the process is. I also love how it can sync to the phone with little effort, because I don't have to stop what I'm doing to do that, I can simply pull up the app, and have it sync while I'm busy writing, walking, driving, etc. Once in your profile, you can click on details of each day, to see more information about what you did and how you performed.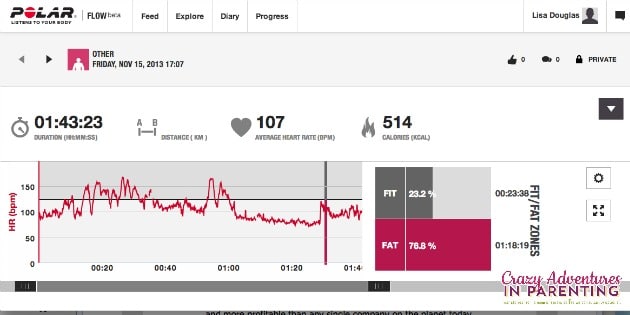 Because this bracelet is waterproof, you can wear it 24 hours a day doing just about any activity. It also bears mentioning, given how much our family enjoys cycling, that this is the only activity tracker out there right now to track cycling! Not to mention, wearing this bracelet serves as a constant reminder to me; not only does it light up to tell me to get moving occasionally, just from seeing it on my hand, it reminds me to get up and be more active.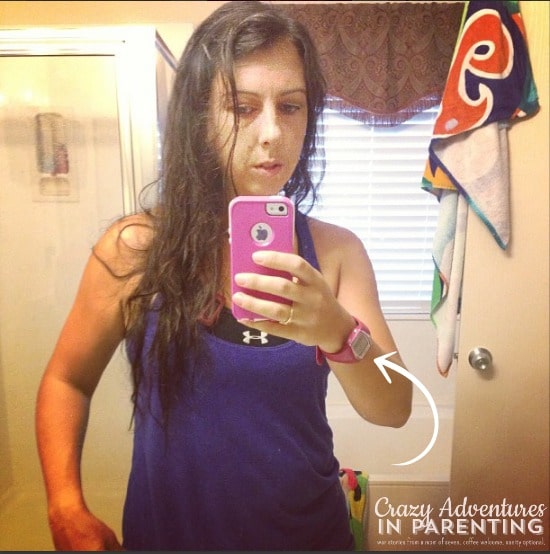 I've been a Polar user for a while now, and I've always appreciated the knowledge and insight gained from their devices to help better myself and my fitness level. I'm super appreciative to have had this opportunity to test out this activity monitor, and I look forward to using it in my fitness arsenal.
Learn how all your small choices and daily habits can make a world of difference by visiting http://www.polarloop.com/us-en/
What about you? Have you used an activity tracker before? If so, what kind? If not, why not?