It's that time of year again – time to pick out the Douglas Family holiday cards from Tiny Prints! Can you help me? I couldn't be more excited about working with Tiny Prints again this year!

Here are my TOP FIVE choices for our family. As you know, I love the ones with lots of photo options. (Here's my previous years cards here and here) I'm pretty sure that I'm going to go with this first Christmas card, but I'd loooove some input, as always 🙂
1. AMAZING ADVENTURES : CORAL FLAT HOLIDAY PHOTO CARDS
Is this not perfect, in mentioning "adventures" considering me and us and this website? Gah!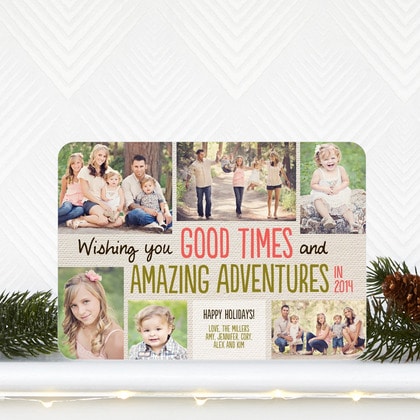 2. CHRISTMAS COMIC: HUNTER GREEN FLAT HOLIDAY PHOTO CARDS
Um, OMG!! How could I NOT consider giving comic book cards!?!??! Ahh!!!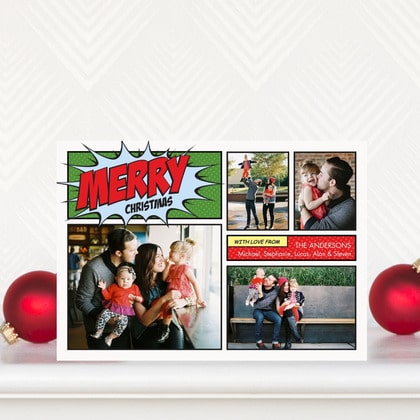 3. DISTINCTLY HAPPY : GILDED FLAT HOLIDAY PHOTO CARDS
I am reeeeeally digging these new fonts this year – more handwritten and home-y. Looove the rounded edges, don't you?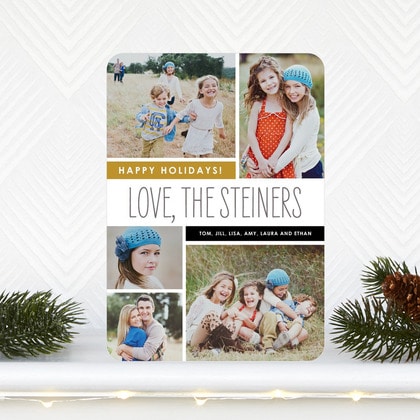 4. THE NAUGHTY LIST FOREST GREEN CHRISTMAS CARDS
This one made me LOL hard. Haha!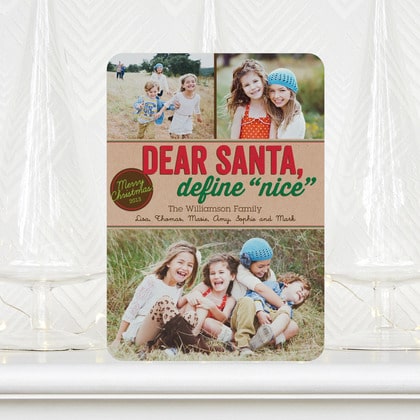 5. GRAPHIC GLEE: WHITE FLAT HOLIDAY GREETING CARDS
I don't normally do the "one picture" card like this, but OMG how adorable is this!? I would do something JUST like this picture!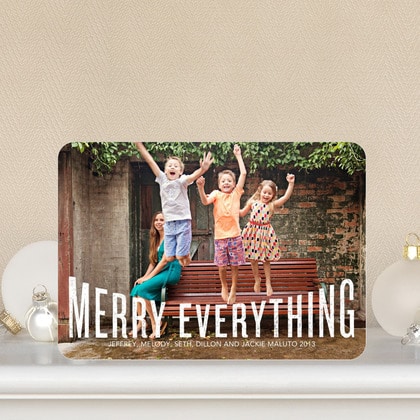 I am SO excited about what they're offering differently for 2013! They have new features available, such as: square, rounded, bracket, ticket & scallop trim for shaped cards (cool)! They even CLEAR cards, now! Whoa! There are new design styles, too, such as: Contemporary, Classic, Vintage, Full bleed photos, All That Glitters, Bold Expressions, Simply Chic, Woodland Wonder & The New Tradition, and you can even get matching address labels and envelope liners! Whew! That's awesome!
I'm also really interested in checking out and potentially giving photo gifts to friends and family this year. Have you ever given a photo gift before? Wha'd you give, if you don't mind me asking?
Win it!
Would you like to win a $50 promotional code for your own holiday cards? Easy entry via Rafflecopter below! Ends 12/1 at 8pm.
a Rafflecopter giveaway