This post is sponsored by Just Dance Kids® and Burst Media.
We've always loved LOVED loved the Just Dance games for the Wii (can ya tell?), and we are SO RIDICULOUSLY EXCITED to see the new games now available for the Wii U, too. Just Dance Kids® 2014 took what made Just Dance Kids® so popular and made it EVEN COOLER by including hot tween music favorites, like Selena Gomez and One Direction, while incorporating favorites for young children, too, like Yo Gabba Gabba and The Wiggles.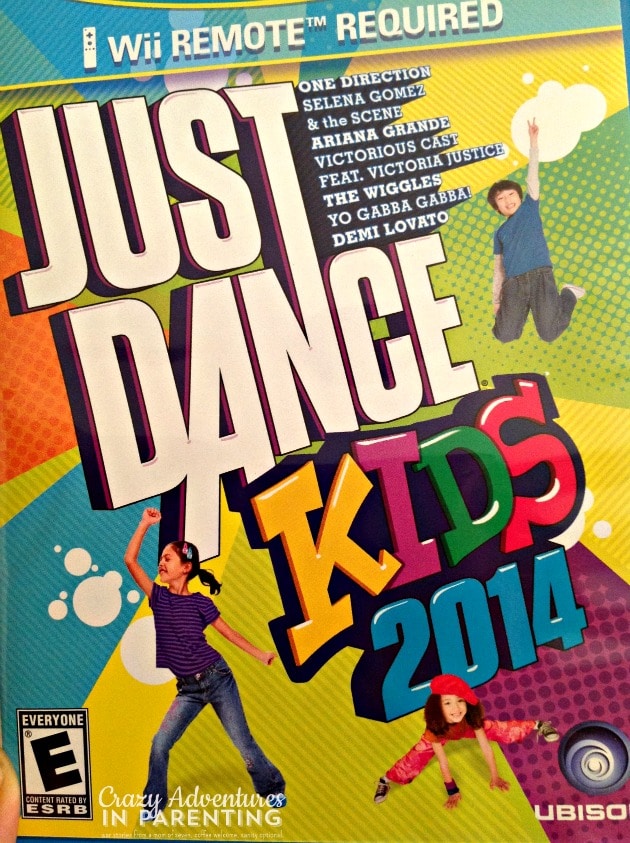 Come check out our fun with the game, and pay close attention to Baby V rockin' out with it, too!
Having this for the Wii U™ made it even MORE awesome because with the Wii U™ you can
up to 5 players
by using the GamePad! The person controlling the GamePad gets to make your entire family dance to silly dance moves (like an elephant, ninja, dinosaur and more) during any song for bonus points!
Cool improvements for the 2014 version include:
Playlists that allow parents to select all their kids' favorite songs for nonstop, back-to-back dancing (or to assist when the kids are too small to understand how to navigate the screen)
On-screen lyrics help older kids to learn the words and sing along as they dance
Simpler menu icons allow young kids to navigate all on their own
With over 30 fun and crazy dance routines, colorful graphics, super-fun dance moves, and kid-friendly gameplay, kids (and parents) of all ages can have fun with Just Dance Kids® 2014. If you're looking for a holiday gift idea, perhaps consider this? Now available at Amazon.com, Walmart, Toys R Us, Target, and more. 🙂
You can like them on Facebook at www.facebook.com/justdancegame and follow them on Twitter at @justdancegame.