I got the suckiest pictures known to man this year. By the time we finished dinner, got dressed, and headed out, it was already sunset. Everything ended up blurry. I need to learn how to take better night pictures 🙁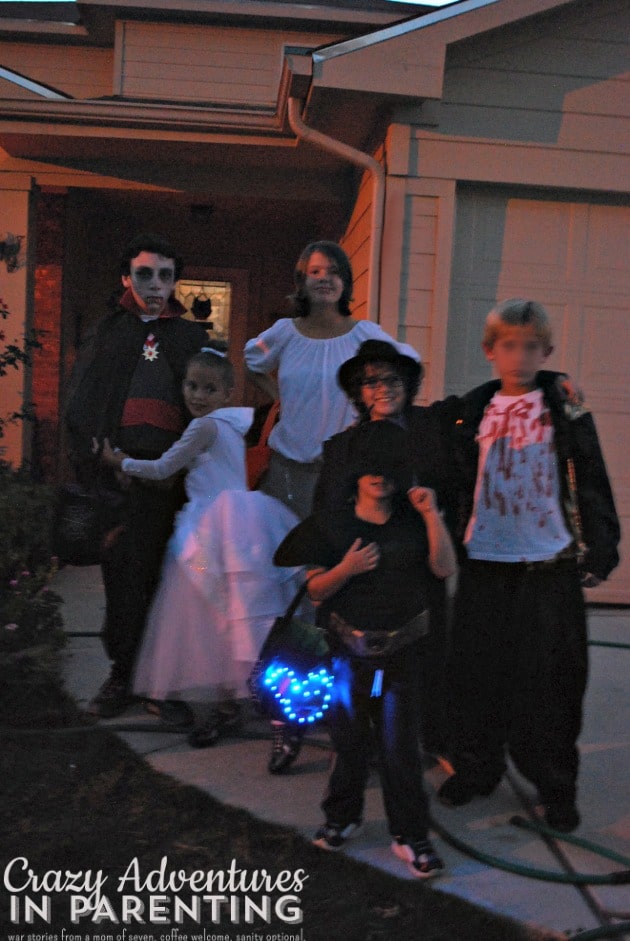 Here's the crew, minus the hubs and baby – we had our neighbor-friend walk with us. Hubby was a pirate (of course), the baby was Minnie Mouse (her sister's old costume), Major Spaz was a vampire, Baby Sis was Bridal Cinderella, Captain Obvious was a 1950's malt shop sweetheart, Super M was Clark Kent, and Baby Dude was Batman. Baby Minnie Mouse was ready to try this whole thing out.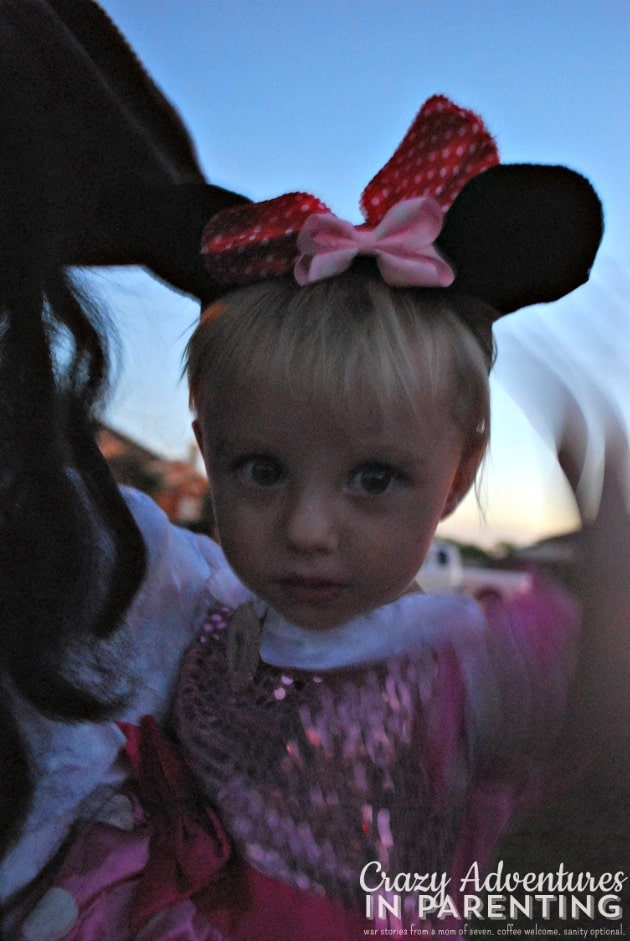 She was awkward and shy about approaching even our neighbor friends next door.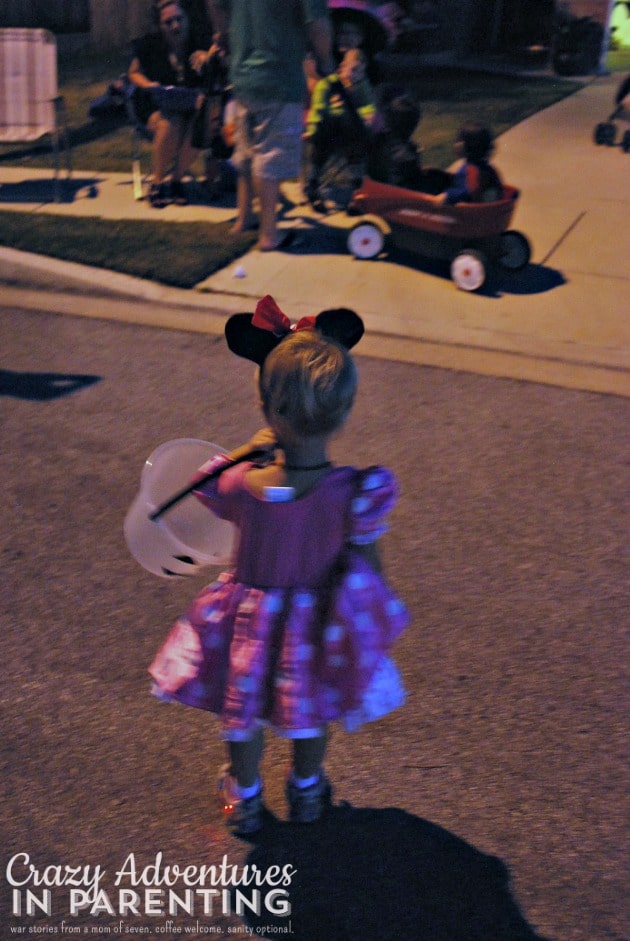 Especially considering they had to come even closer, even if they were giving her these tasty treats. She did a great job here, though. This was her very first time reaching her hand out to trick or treat herself.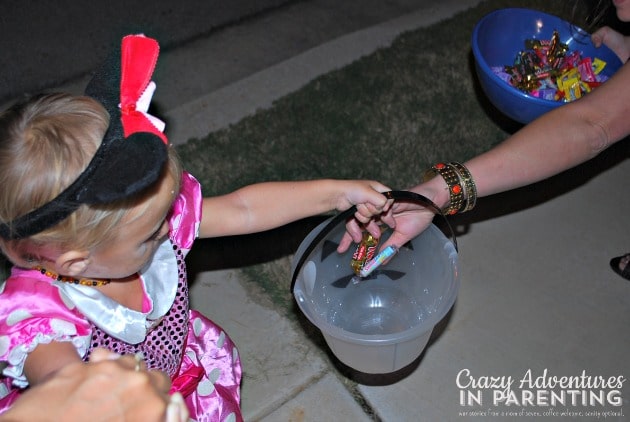 If the houses were far apart (most of our neighbors sat in their driveways to hand out candy), she rode in the stroller, holding her bucket (until she figured out she could BITE through the wrappers, haha).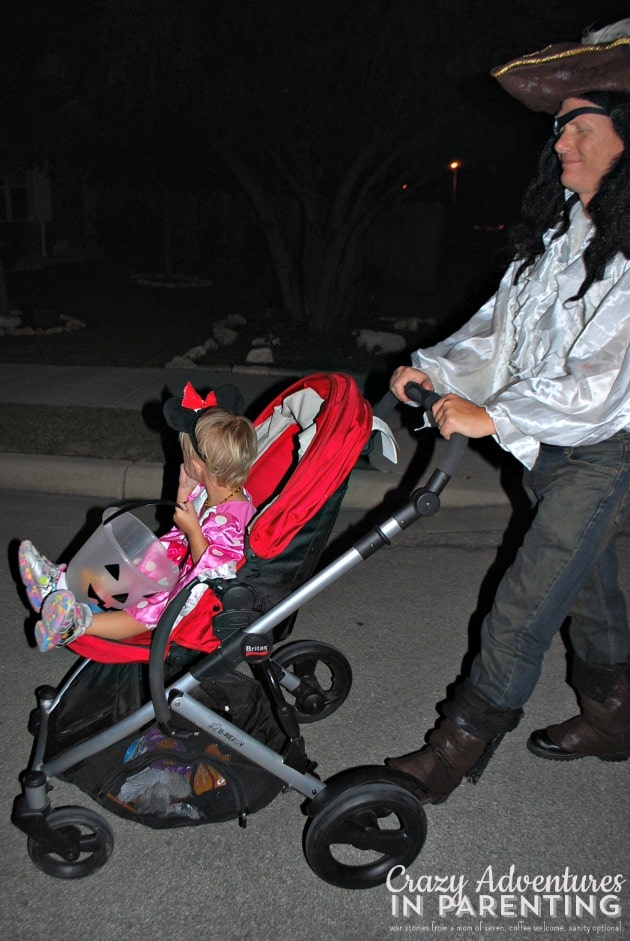 The kids' LED treat bags from Personal Creations were awesome! (Disclosure: PC sent them to us, and we LOVED them, see how BRIGHT they are!)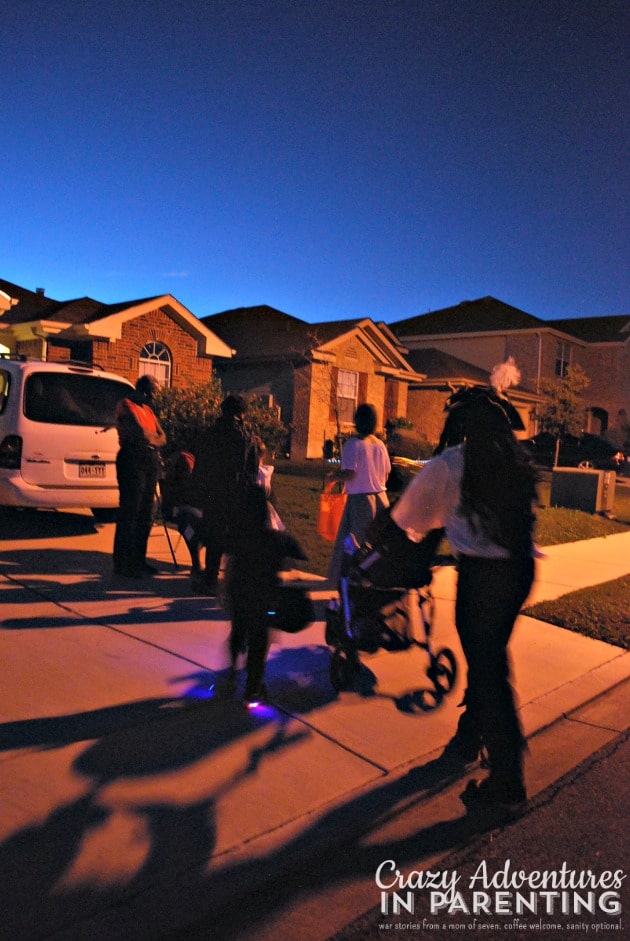 Overall, we had a great time, we walked for a few miles, saw a few haunted houses, and racked up a TON of candy. Did anyone else notice that some folks were handing out HANDFULS this year? It was almost like they didn't want to trick or treat for long, so they gave out more to kids earlier, and faster. I don't know.. I've never seen anything like it before!
What about you? How'd your kids make out for Halloween? What did they dress up as this year?