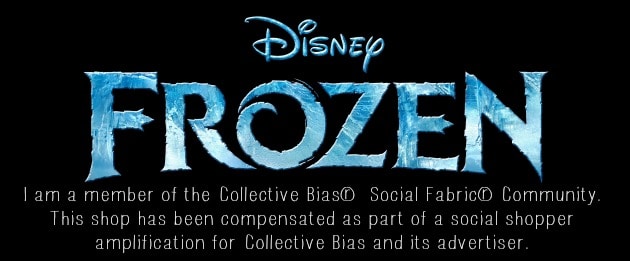 You already know how excited I am about the new Disney movie, FROZEN. Now that our family has seen it and are COMPLETELY and TOTALLY in love with it (ahem), I've been on a hunt to secretly purchase all the FROZEN toys from Walmart I can find for them to unwrap under our tree this year! I seriously don't think I've fallen this hard for a Disney movie since Toy Story and Aladdin! Olaf, Anna, Kristoff, Elsa, I swear, it's almost become an addiction!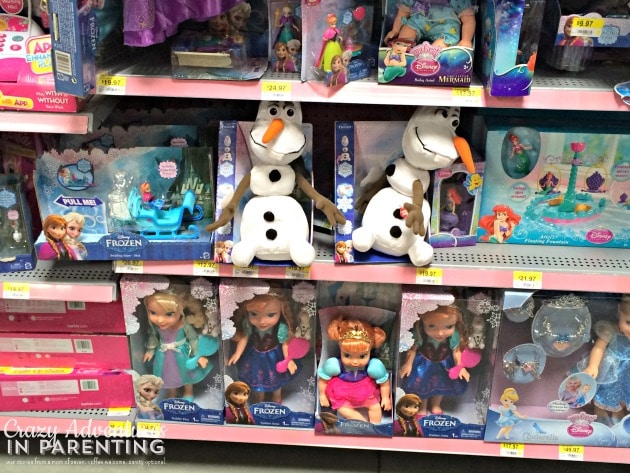 My husband and myself have spent the better part of November/December prowling the many San Antonio Walmart stores for toys. We've done our due diligence in getting all the FROZEN toys we've wanted to buy. Our children will have plenty to unwrap Christmas morning, and I couldn't be happier! Olaf was by far our favorite character (with Anna a close second), so we tried to do our best to get an Olaf toy and an Anna doll. Imagine our surprise when we found they had Anna costumes available for our costume-lovin' six-year-old! Yes!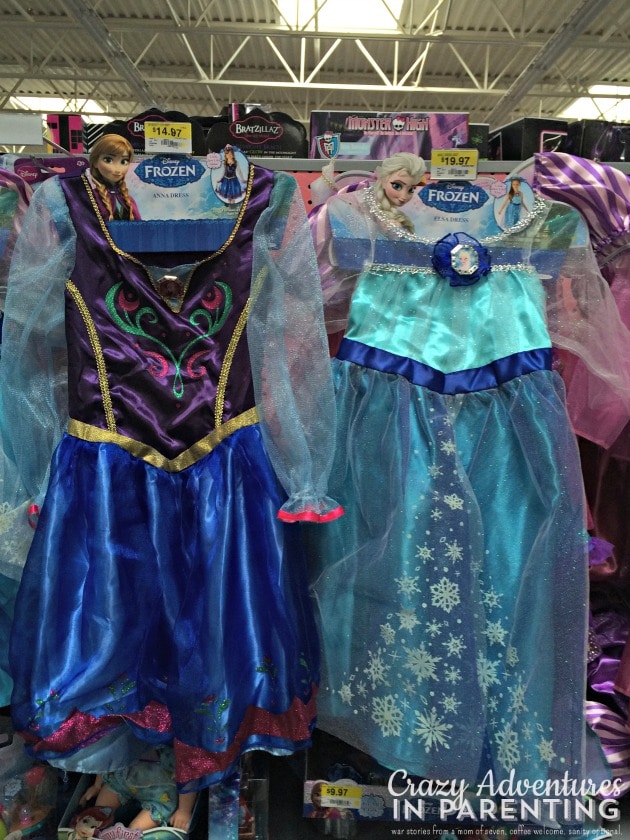 If you and your family are huge FROZEN fans, too, you'll be happy to know that you can get a FROZEN-themed Subway Fresh Fit for Kids meal at participating Subway Walmart stores during the month of December! These Subway Walmart locations will be the ONLY destination for an exclusive FROZEN keychain (a free FROZEN keychain with purchase of a Fresh Fit for Kids meal). The Subway Fresh Fit for Kids meal will also come with FROZEN-themed reusable bags now through January 6th with exclusive collectible designs (while supplies last). Subways reusable bags are always great quality and fun for the kids, too!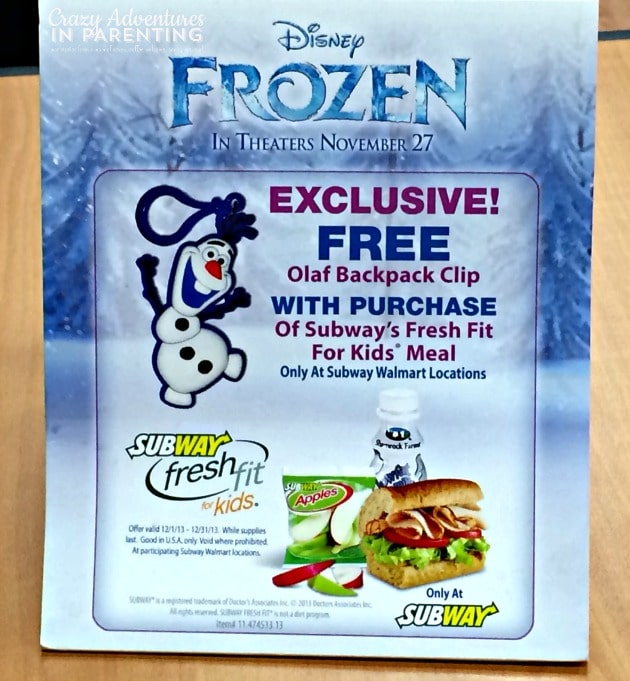 This totally sold me on deciding to stop to pick up a little lunch during our Walmart shopping extravaganza – we just had to have these toys, too!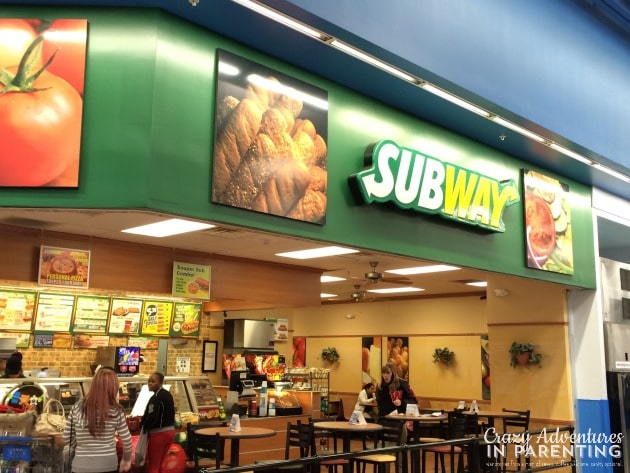 But, because it was beginning to get late in the afternoon, and the baby was growing weary of all the shopping we'd done that day, we brought the Fresh Fit for Kids meal home to enjoy in the quiet of our own home so she could rest.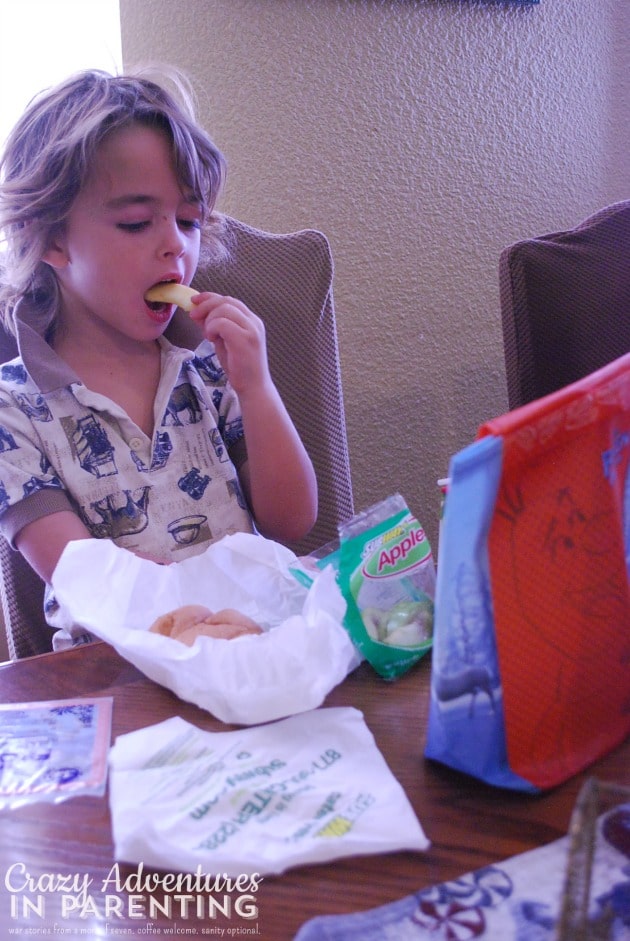 Meanwhile, I'm busy stashing these toys away excitedly, I can't wait to see my children's faces in opening them Christmas morning! We decided upon the Anna doll, the Anna costume and crown, the Olaf plush, and the FROZEN complete story play set. We're still on the hunt for the FROZEN soundtrack (mainly for me, because I love it so much, but I think my husband might have secretly purchased it claiming he "didn't find it" so he can give it to me for Christmas).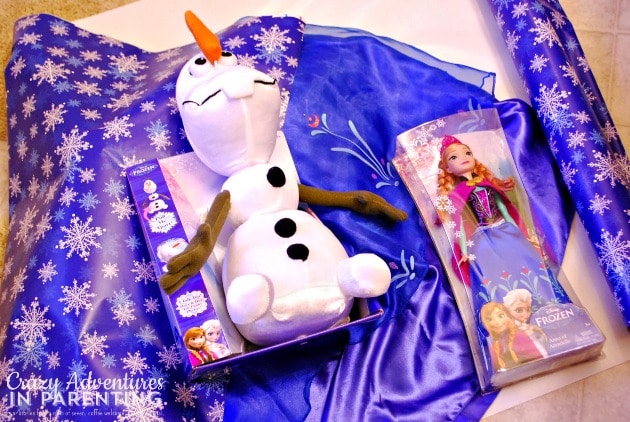 What about you? Have you had a chance to see Disney's FROZEN yet? Are you in love with it as much as I am?