As part of a sponsored post for Collective Bias®, we wanted to celebrate the release of The Little Mermaid Collector's Edition by bringing the movie to life in our home by having a Disney Princess tea party. Fun, right? We're huge Disney Princess fans in this house! My daughter owns a Princess bike, dresses up as a Princess quite often (I even have a cute trick for Princess costume storage), I've attempted (and failed) at making Princess cakes, and we've dressed up at Disney to meet our favorite Princesses before, too. We can't wait to go back to Disney again, this time we want to have breakfast with the Princesses!!
For this special occasion, we broke out all our Disney Princess toys and got dressed up, complete with Princess-y hair. We shopped at Walmart for some new Disney Princess Ariel toys, and cleaned up our cute Princess tea cups and serving set to enjoy Nutella tea sandwiches and herbed pita crackers with our "tea." (You'll see what we did for "tea" in a minute!)
While I was busy setting up for the party, my daughter brought her new Secret Reveal Ariel toy into the pool with her.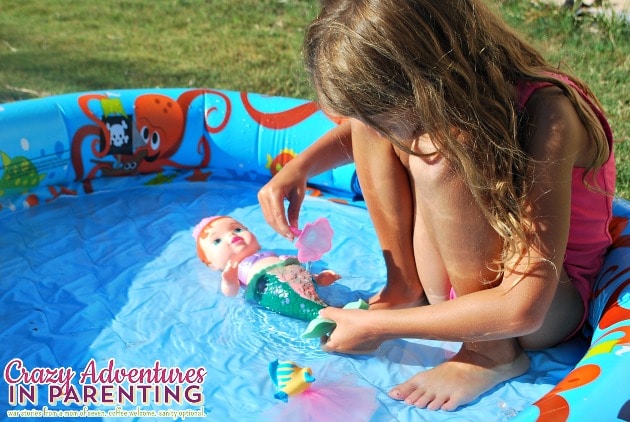 Her fin changes color when water is applied! She thought this was the COOLEST THING EVER, just like when Ariel's fin changed to skin and she grew legs!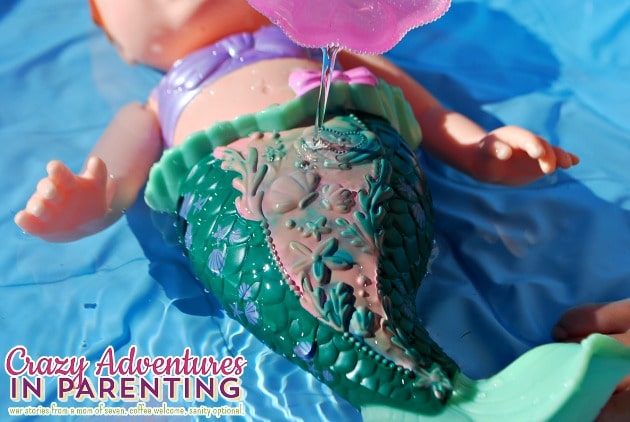 Meanwhile, I was busy inside making the Princess tea party come to life! To make the heart-shaped Nutella tea sandwiches, I used a Pampered Chef mini cutter with a sharp knife and made about 5-6 hearts per sandwich.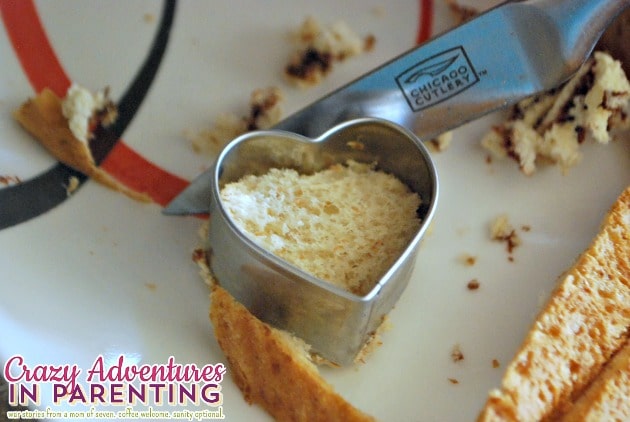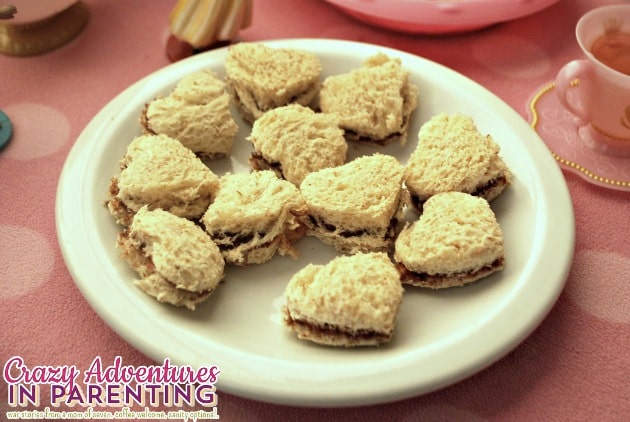 We also served these tasty herbed pita chips. Ariel seemed to really like them, too.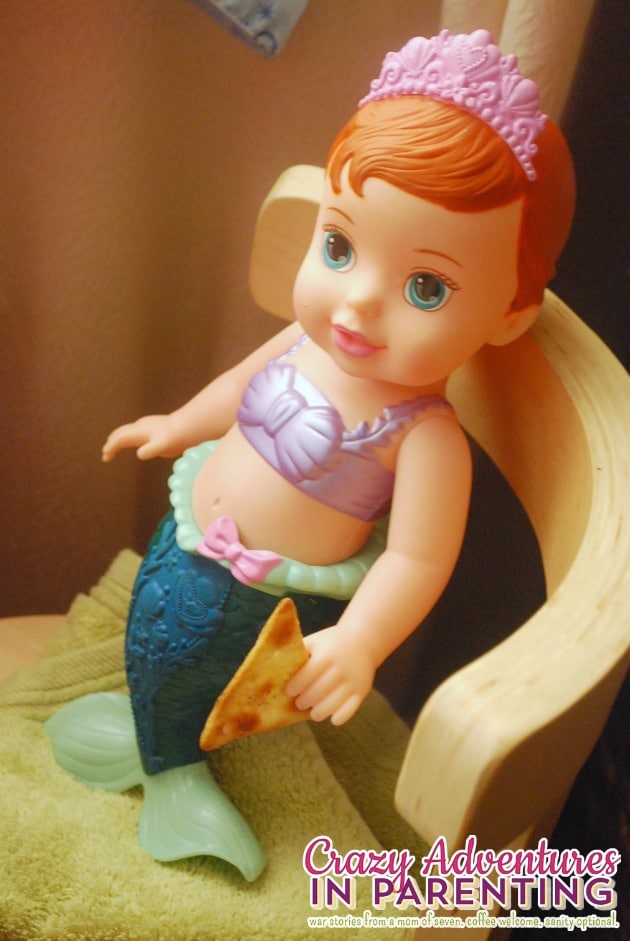 Because I couldn't serve real tea in our (plastic) Princess tea set, I used a Capri Sun cut open at the corner to make it easy to pour.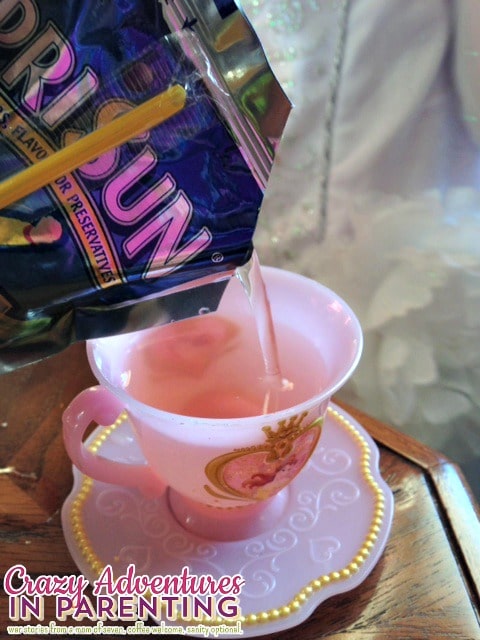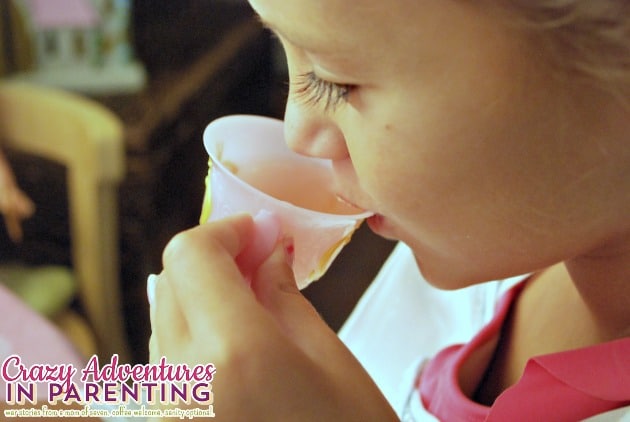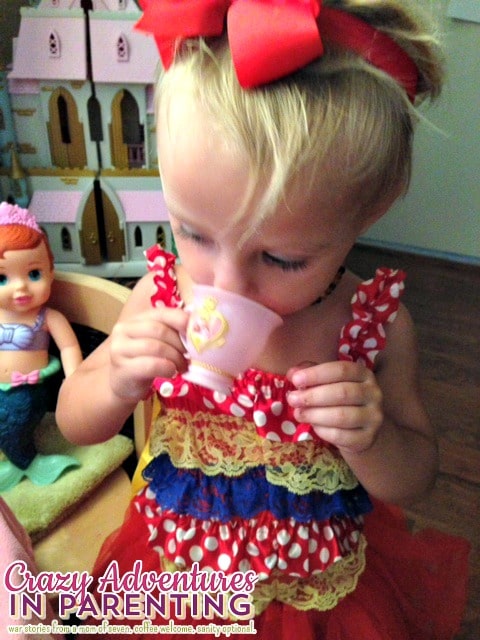 With Baby V dressed like Snow White, and Baby Sis dressed in Rapunzel's wedding dress, we celebrated our new Ariel toy as the guest of honor with all our other Disney Princess toys in attendance. It was quite the affair!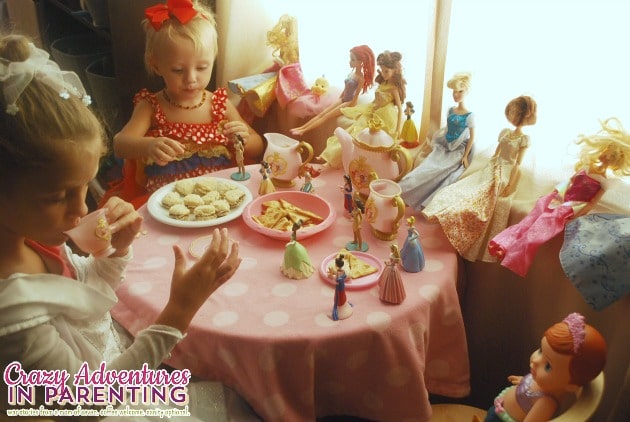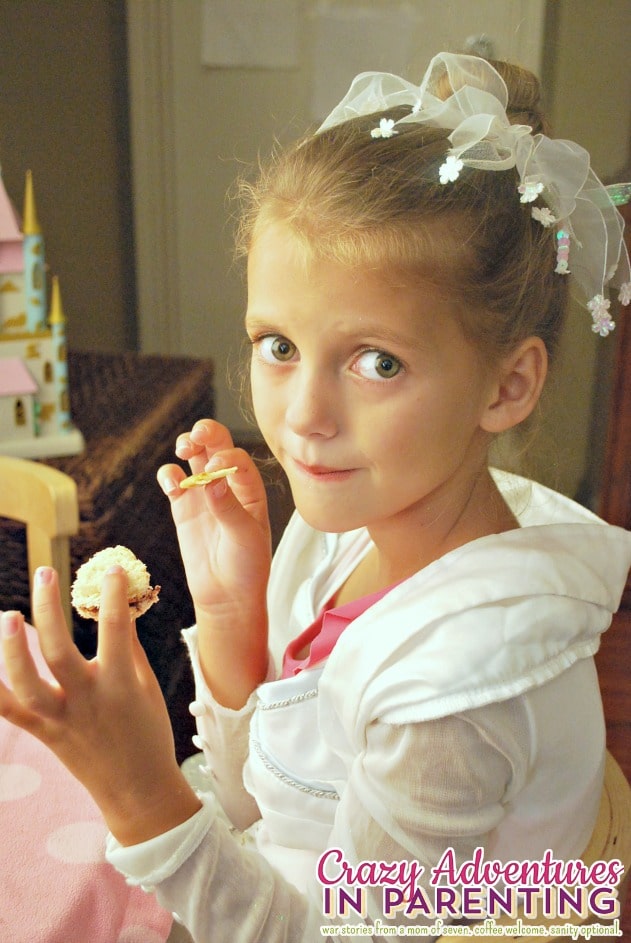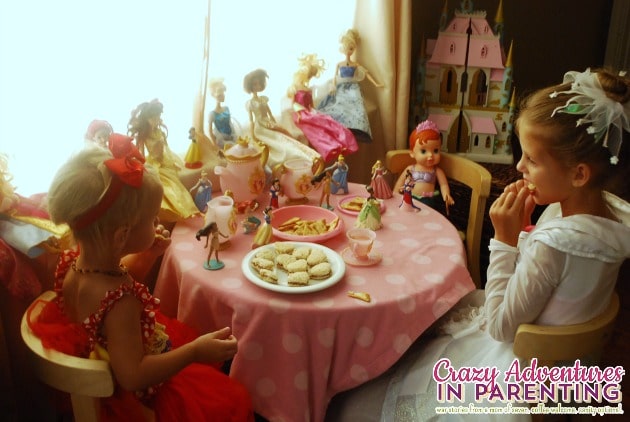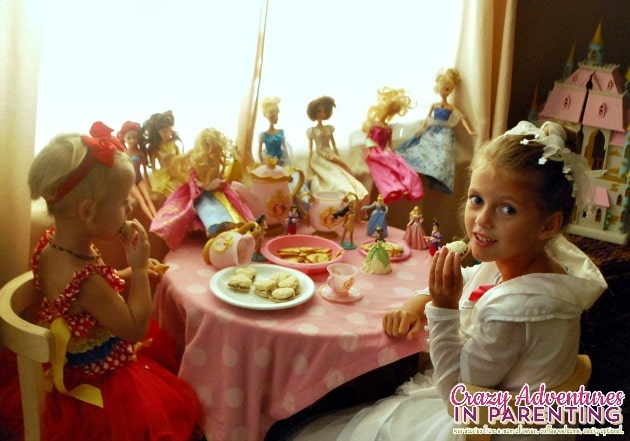 Once our party was over, and our fun play date was done, it was bubble bath time!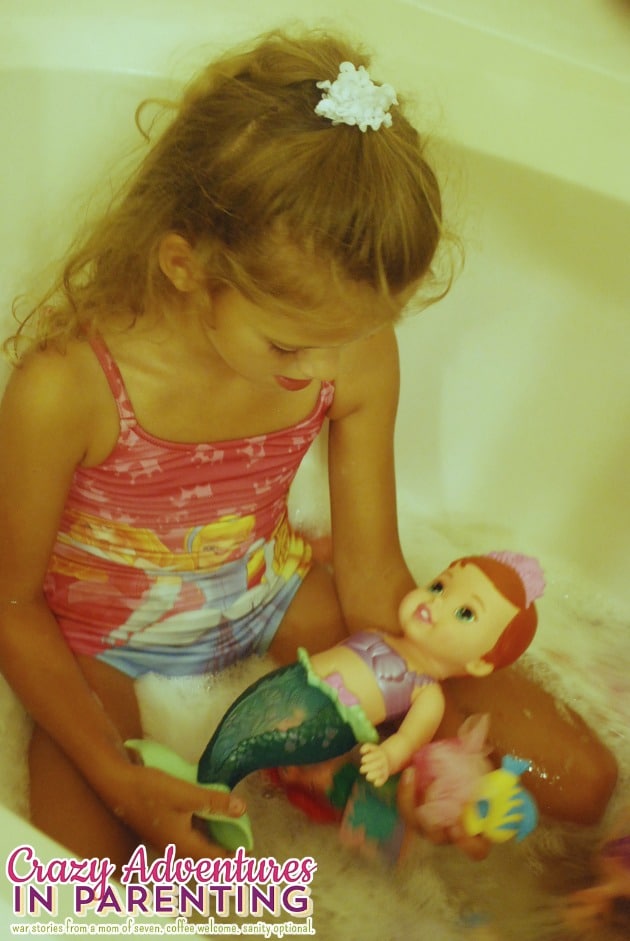 Joining our extensive Princess bath toy collection in the bathtub, the Secret Reveal Ariel doll felt right at home with all her Princess friends swimming majestically in a sea of bubbles.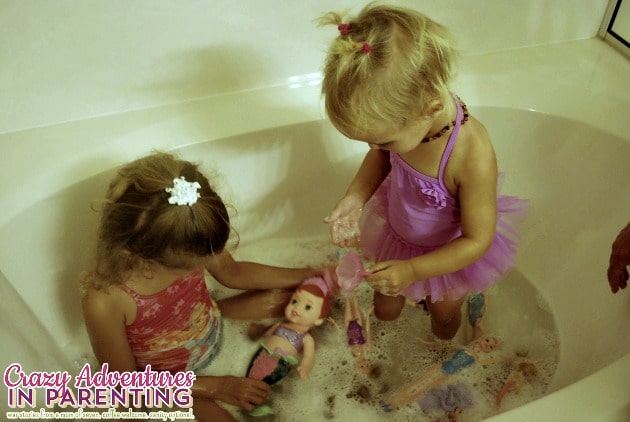 Would you like to host your own Princess playdate yourself? Check out the "Under The Sea" Pinterest Board for some really fantastic The Little Mermaid playdate ideas!

The Little Mermaid Collector's Edition Blu-ray™/DVD Combo Pack with Digital Copy comes out in Walmart stores on October 1st. You can follow Disney on Twitter or Facebook for more Princess updates in your life.