I'm a compensated member of the Netflix Stream Team.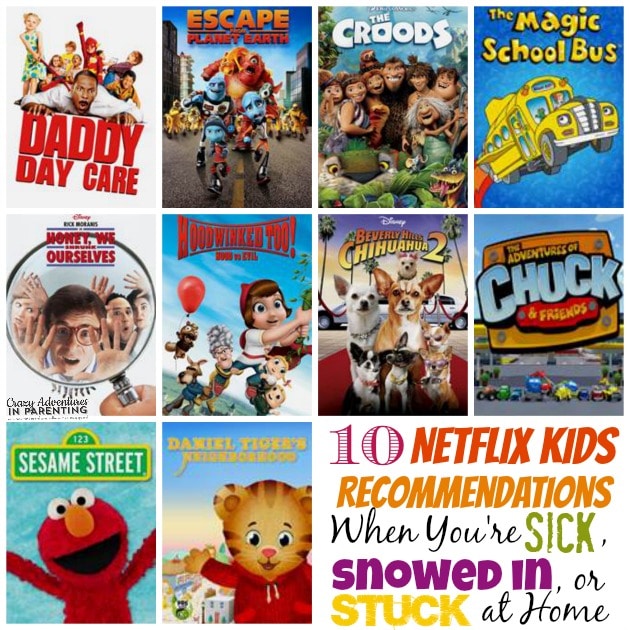 We've had one heck of a crazy weekend here in Texas. We endured a stomach bug AND a winter storm almost simultaneously (and we're gearing up for more icy weather again)! Having the kids unexpectedly at home for both reasons, it's tough to keep them occupied, especially when they're sick and feeling too punky to do anything that exerts too much energy.
I am so thankful for our streaming Netflix service, so the kids can watch whatever shows and movies they'd like on any devices, especially while under quarantine. (I can super-clean my iPad, tablet, and game controllers later.) Here are six flicks that can turn sniffles into giggles.
For your young ones, you can stream these TV episodes to show them that even their favorite characters get sick like they do.
Once they're feeling better, or if your kids are seemingly antsy, try this craft and these snack ideas on for size!
Dreamcatchers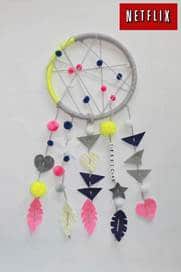 Ward off bad naptime dreams with a DIY dreamcatcher. This simple craft can be made while lying in bed or on the couch. Click here to learn how to make your own.
Funny Snack Round-Up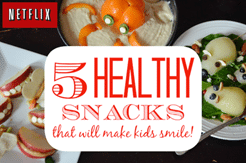 Tickle their taste buds with one of these five funny (and healthy!) snack ideas with a silly twist. Click here to learn a few easy food styling tricks that will be sure to leave your kids with a smile.