I am SO excited to share with you this guest post by my good friend, Katja Presnal. Katja and her adventurous family are the absolute definition of carpe diem and living life to the fullest (her motto), as she lives her "Happiness Is' wherever life takes her, which is currently on a countryside in SWEDEN! Never afraid of a good adventure, Katja has begun a new adventure in launching a wonderful new online magazine I can't wait for you all to read.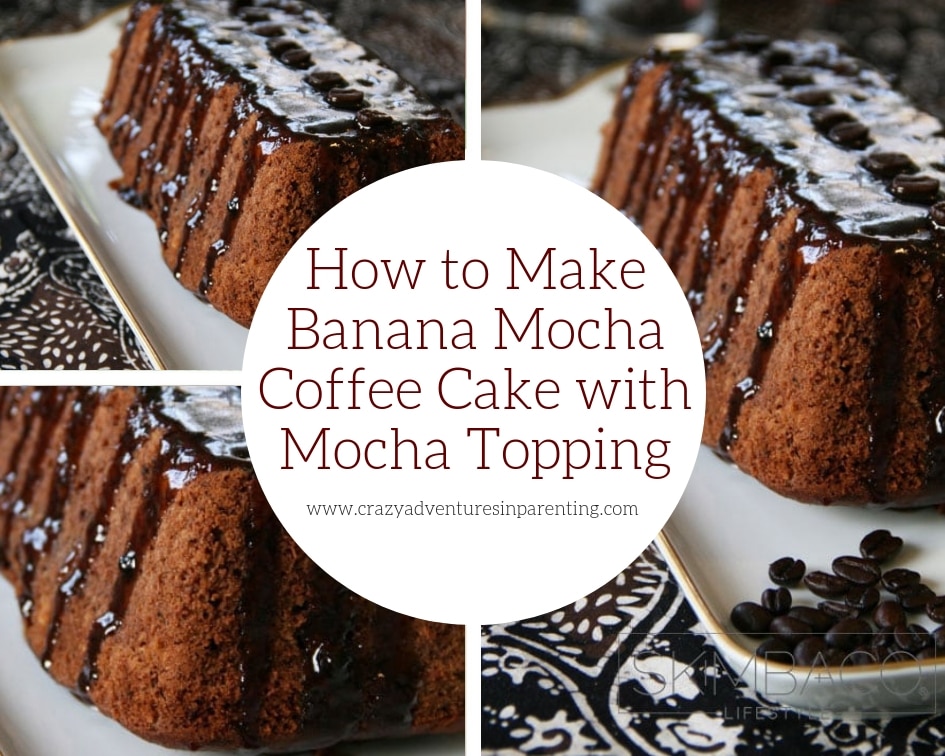 Hi CAIP-readers, I am so excited to guest post here today. In fact, I would like to accompany you on a coffee break, and invite you to read my first ever e-magazine issue with a theme "Coffee, Tea or Me." I love how Lisa does her weekly "Happiness is.." posts and I hope that you will see that our first magazine is full of "Happiness is" moments. It includes stories of people finding small things in life what they really love, and stories of making big dreams come true, whether it's having your own coffee shop or finding the best cup of tea in Asia or USA!
Now, our global lifestyle magazine will take you around the world, but I hope that you will also see that enjoying life doesn't have to mean traveling the world right at this moment, but often the best can be found right at home. It can be a spa moment at home (see the DIY coffee scrub recipe in the magazine) or an afternoon coffee or tea with your friends. I wanted to share one of my favorite coffee cake recipes with you, for those coffee moments with your friends (or heck, have it all for yourself, I often do that too!). Fittingly, the coffee cake has coffee inside and all over on the top of it, so if your "Happiness is" coffee, you will most likely love this recipe.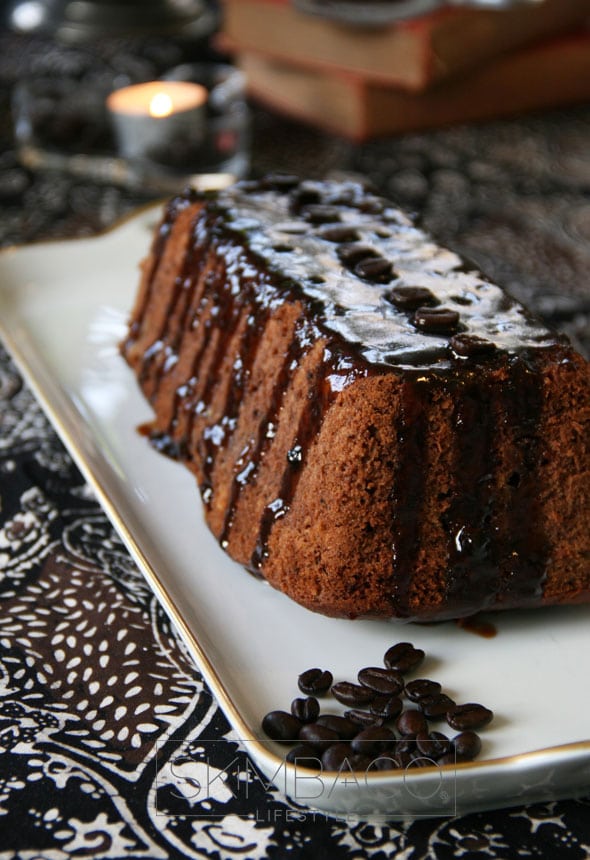 Guest post by Katja Presnal, editor-in-chief of Skimbaco Lifestyle. Katja has crazy adventures with her three children and husband in Europe, where they currently live. Follow her travels on Instagram as Skimbaco.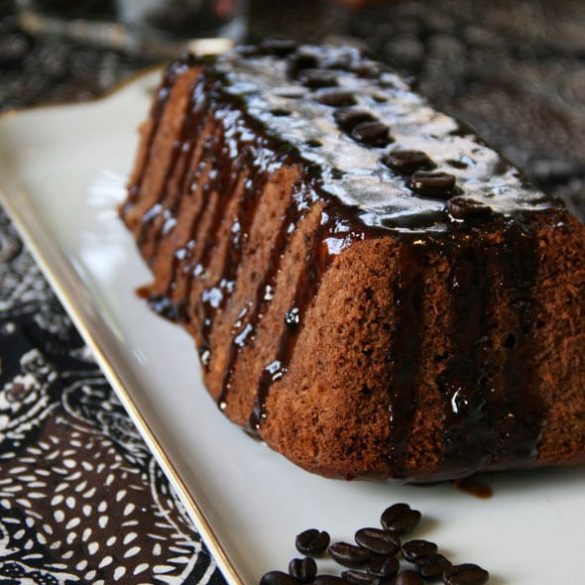 Banana Mocha Coffee Cake with Mocha Topping
Makes two loafs or one large Bundt pan.
Print
Pin
Rate
Ingredients
Mocha topping ingredients
Instructions
Preheat oven to 350F

Prepare two loaf-sized pans or one large Bundt pan with butter and flour.

Smash your bananas in a small bowl.

Brew some strong coffee; set aside.

Melt the butter and mix with coffee.

Whip the eggs with sugar in a small bowl.

Mix the dry ingredients together, then blend with the egg-sugar mix and bananas carefully.

Pour into the prepared pan/s.

Bake in 350F 30-50 min depending on your oven and the size of the pan.
For the topping
Melt your butter in a small pan.

Once melted, mix in all of the ingredients.

Once your cake is ready, drizzle on the top of the coffee cake.