---
We spent 52 weeks in 2013 celebrating what made us happy, and it WAS a fantastic year. Let's make 2014 the year where we really truly focus on surrounding ourselves with only joy and happiness all year round, every month, every week, every day.Tell me, what makes you happy? What is it that you do that you can't get enough of? What makes your soul shine, your eyes beam, and your insides sparkle?

Happiness is so very many things for me, and every Wednesday I plan on sharing my answer here with you, on Twitter, Instagram and Facebook. You can join us and follow along by using the hashtag #happinessis on Twitter and Instagram.
---
This was a tough week. Two ice storms hit San Antonio! (Can you believe that?!) And then, almost as soon as I posted last week's Happiness is, did the stomach bug hit. First, it was my youngest and nine-year-old. Then, just as we thought it was over, Baby Dude and Baby Sis had it. Soon after, Captain Obvious did, followed by my strange fever and nausea (but I never got "sick" sick). Finally, Major Spaz got hit with it Monday morning. It's been an exhausting week, to say the least. But there were a few tiny happies I was able to catch in-between all the craziness.
Despite being quite sleep-deprived, muscles aching, bleary-eyes abound, this is what my 5am looked like the other day. Kids awake, playing, in good spirits.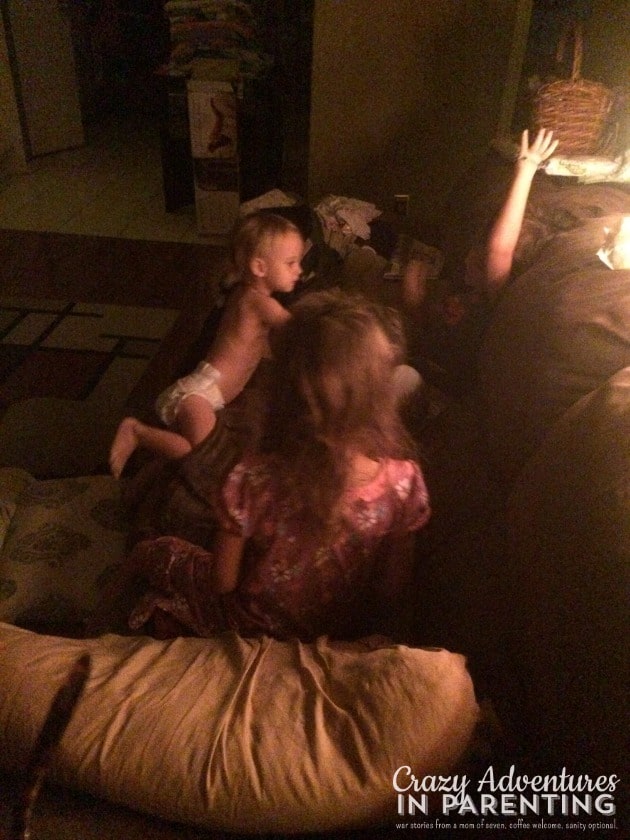 The ice storm forced us all home that Friday. We celebrated an accidental three-day weekend, woohoo! We didn't realize it at the time I took this photograph (and the other photos of the storm), but our celebrated three-day weekend wasn't going to be as celebratory as we thought.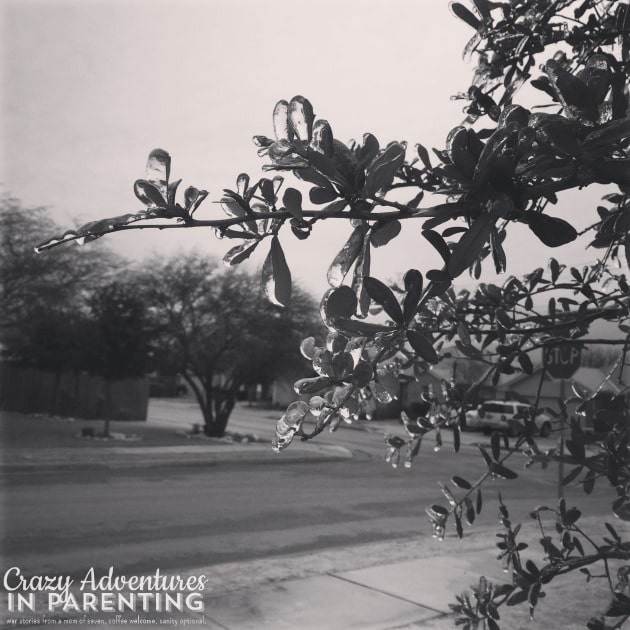 Our newest obsession – the Rainbow Loom. Every single one of our kids is obsessed. (Even me.)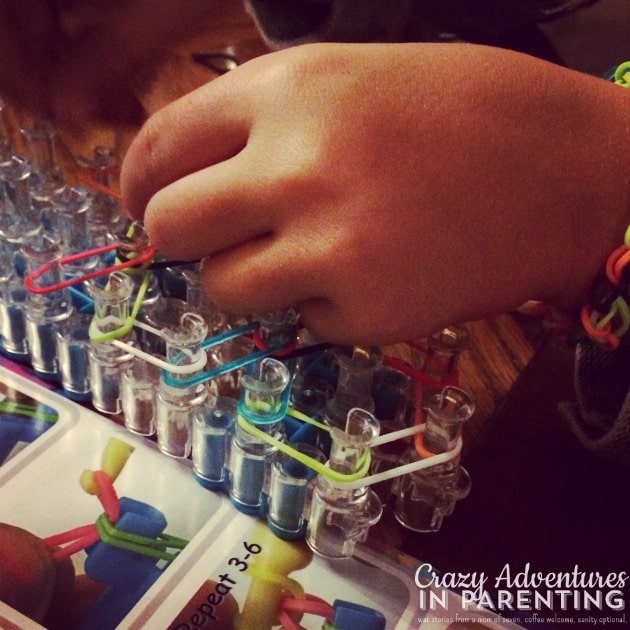 Our sunsets have been epic lately, with oranges, pinks, and purples.