Are you looking for an afternoon pick-me-up in the form of something tasty and peanut buttery? Try this mocha peanut butter espresso shake with almond milk!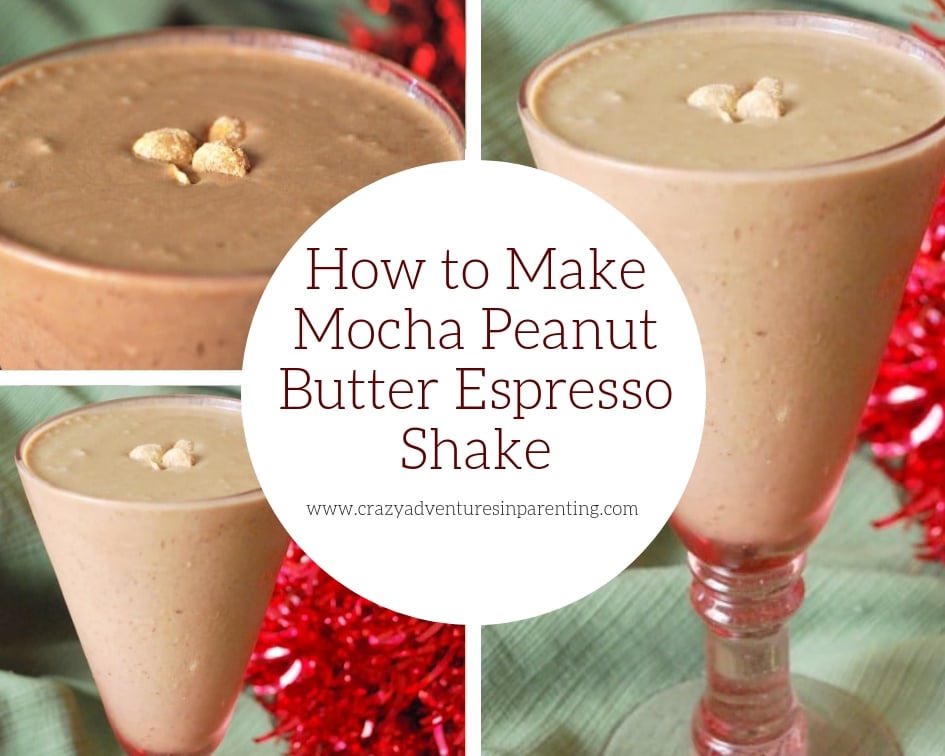 Mocha Peanut Butter Espresso Shake
Oh, hello, you gorgeous thing you. Oh, how I love your sweet peanut buttery and chocolate ways.
Adding depth and breadth is the espresso, which just heightens the cocoa flavor, and jazzes things up a bit. A little afternoon pick-me-up, anyone?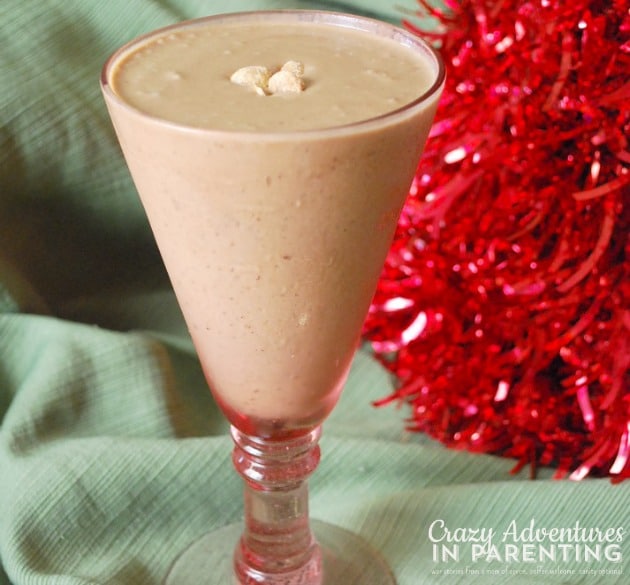 I mean, come on now – some days, there just has to be chocolate and peanut butter consumed, am I right? Of course, when these two ingredients come to mind paired together, you immediately default to something deliciously evil and unhealthy. But I have personally become so addicted to those two ingredients, and in order to be able to continue enjoying these paired together, I knew I needed to come up with a healthy to indulge in these daily.
I decided to be equally as evil, and dial down the calories and turn these two glorious ingredients into a rich and creamy healthy shake. A splendid, magnificent, fantastically scrumptious shake that rivals any malt shop or ice cream parlor around, and I pull it off healthier and plenty flavorful. Yes!
How to Make a Mocha Peanut Butter Espresso Shake
Tip – When making smoothies and shakes, freeze your ripened and already peeled bananas, keeping them in an air-tight container or baggie. You'll end up using less ice, and it makes a creamier, more rich drink.
Another tip – Substitute Silk PureAlmond Vanilla Milk in for your smoothie and shake recipes instead of using organic skim milk. Silk PureAlmond is only 90 calories as compared to 100 calories for skim milk. 10 calories saved, and Silk PureAlmond Vanilla makes it taste even more delicious!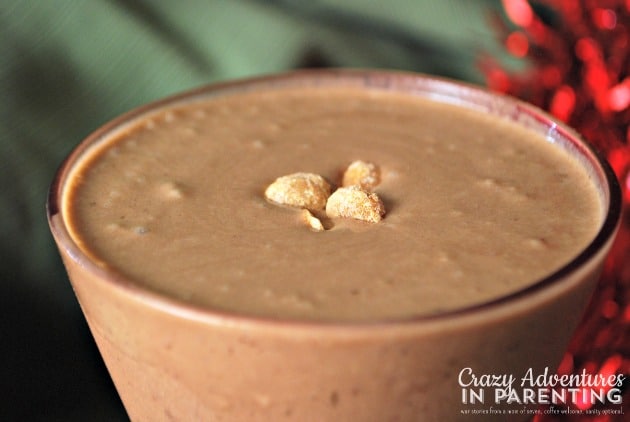 What do you think? Is chocolate and peanut butter your "thing," too? Are you as addicted as I am?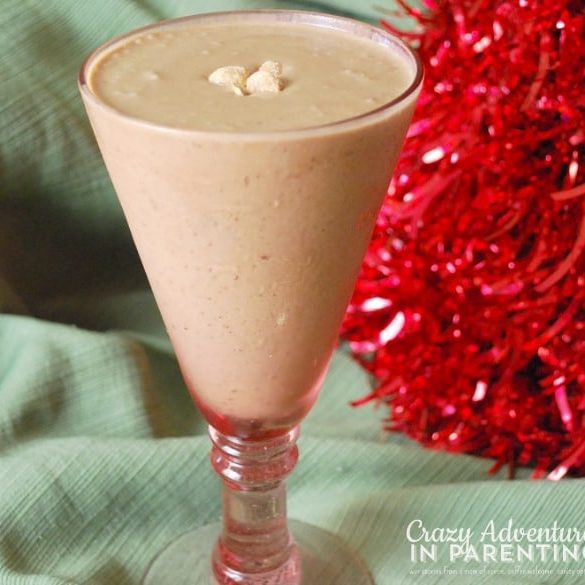 Mocha Peanut Butter Espresso Shake with Almond Milk and Flax
A healthy and not too sweet peanut buttery and chocolate smoothie with flax and a jolt of espresso.
Print
Pin
Rate
Ingredients
One frozen banana

One scoop chocolate protein powder

One cup Silk PureAlmond Vanilla Milk

Two teaspoons ground espresso

Two tablespoons natural peanut butter

One teaspoon ground flax seed

Couple ice cubes

Couple peanuts for garnish

optional
Instructions
Blend together all the ingredients in a blender until smooth.

Serve immediately in a glass.

Garnish with a couple peanuts on top (optional).

Try not to lick your blender clean. (They make rubber spatulas that'll help get every last drop out. Ahem.)