---
We spent 52 weeks in 2013 celebrating what made us happy, and it WAS a fantastic year. Let's make 2014 the year where we really truly focus on surrounding ourselves with only joy and happiness all year round, every month, every week, every day.Tell me, what makes you happy? What is it that you do that you can't get enough of? What makes your soul shine, your eyes beam, and your insides sparkle?

Happiness is so very many things for me, and every Wednesday I plan on sharing my answer here with you, on Twitter, Instagram and Facebook. You can join us and follow along by using the hashtag #happinessis on Twitter and Instagram.
---
I know I usually share photos with you each week, but this week, I videoed some of our happiness. I hope you don't mind that I share these with you!
First up – she pedaled her tricycle! Gah!!! Take a look!
Next is a surprise present from my good friend Maria Bailey from BSM Media. She sent us the cuuuuutest toy that we can't get enough of. Check it out!
I couldn't NOT include a couple pictures from our CRAZY busy week/weekend. In addition to decorating for Easter, growing new plants, and enjoying eating tasty cake pops, and We had THREE soccer games (to make up for not having any for this weekend and the holiday). We may have lived out on that soccer field all weekend, but it was such a gorgeous weekend, I couldn't resist that sun.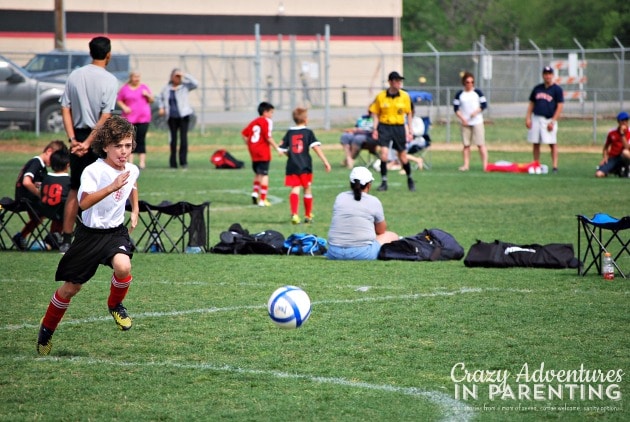 He had a break!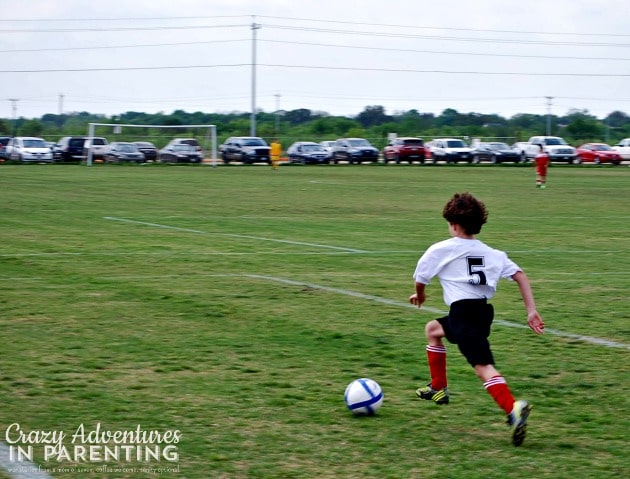 The kids enjoyed a little snack time…
..while my oldest son enjoyed a little nap time (because of a late night birthday sleepover and paintball early the next day).