He's been waiting so long for this, and he didn't want to wait a single solitary second. As soon as he was given the news that he would be a Master Sergeant as of April 1st, he began planning his promotion ceremony. April Fools or no, he was doing it. Sure, he had to face a lot of jokes, "Gee, Douglas, are they really promoting you, or is this an April Fools joke?" Har-har-har. He joked, but it was very real, and he was sooooo proud.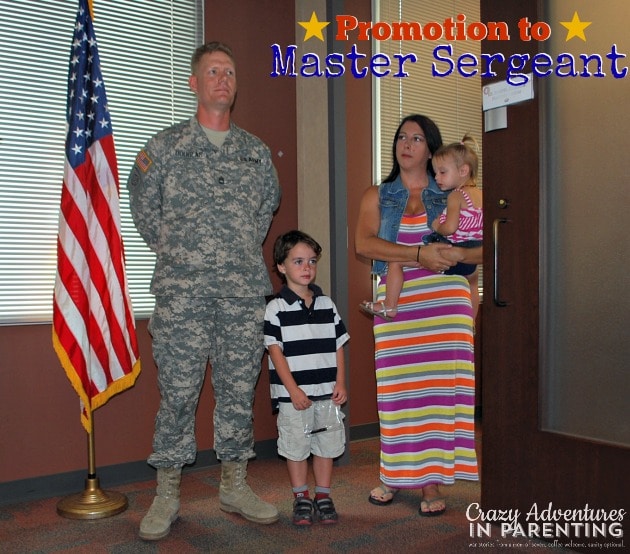 The other kids unfortunately were at school for state testing this week – no one is allowed to be at the school this week. No early dismissals for appointments, no eating lunch with the kids, nada. Only in family emergencies are you allowed to get them. They didn't seem too upset about missing out, especially since we brought home his cupcake cake for them to partake in. Heh.
(Baby Dude took standing at attention very seriously, didn't he?)
And then, suddenly after the promotion orders were read, with the scratchy velcro master sergeant patch in my fingers, it was my turn to walk up (with child on my hip, typical) and "pin" my husband's new rank on him. A duty I've come to appreciate each time I'm given the opportunity to, and one I realized I probably won't do again, as we are looking to leave the military in three years…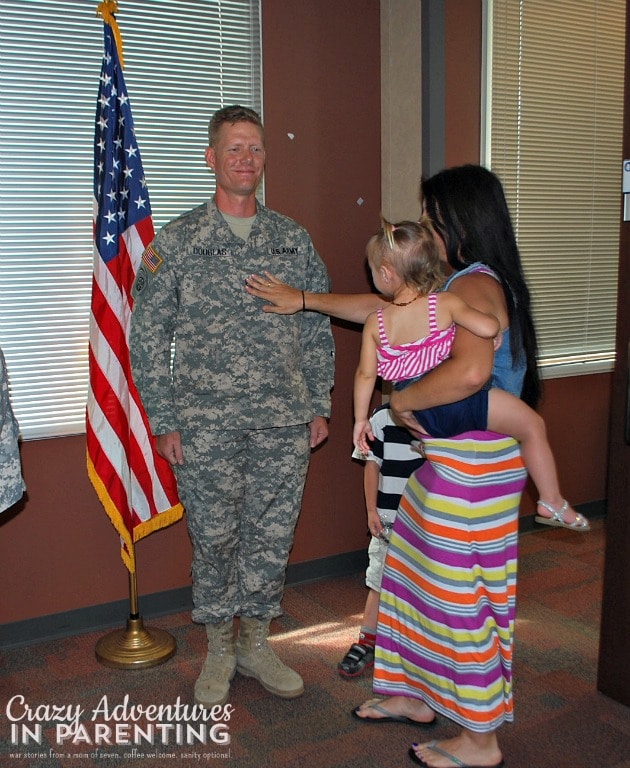 With a crowd of his fellow soldiers around him, smiling at him, he was handed his official promotion orders and announced for the first time.
Introducing.. Master Sergeant Douglas!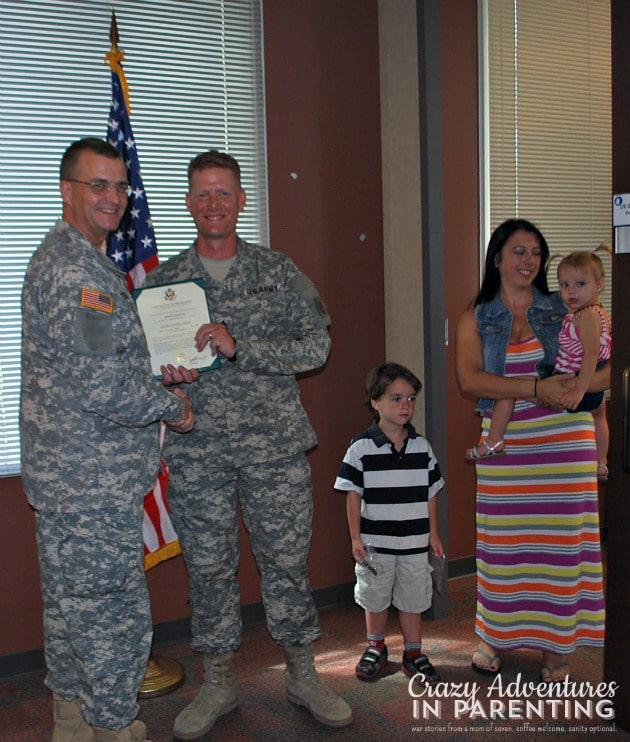 We are just so proud of him. Congratulations, baby!