straw cup
at our table, chatting away with her siblings who are eating breakfast with her.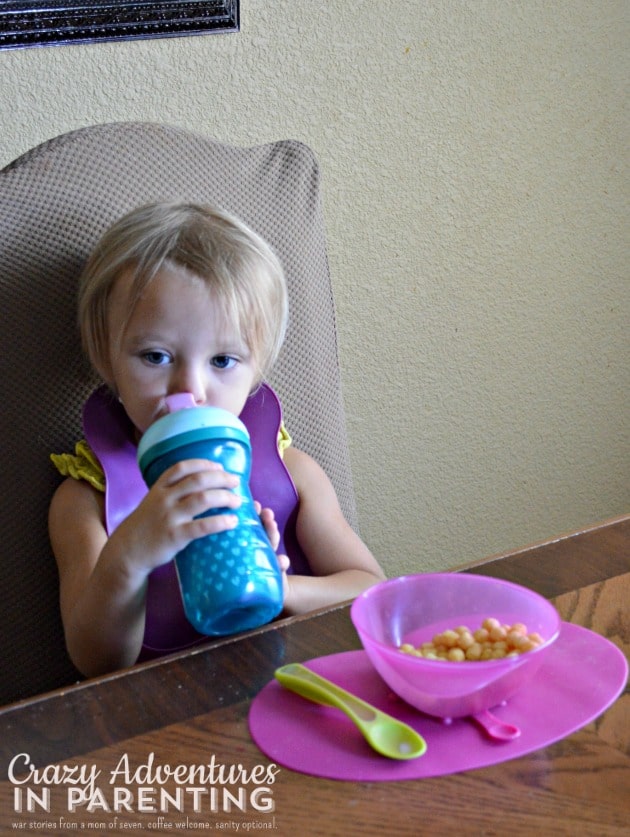 Until she notices the camera. I know, being a blogger's kid is a lot of fun, but sometimes, a girl just wants to eat her breakfast in peace. Unfortunately for her, I love taking pictures, blog-worthy or not, so she's gotten quite accustomed to my camera.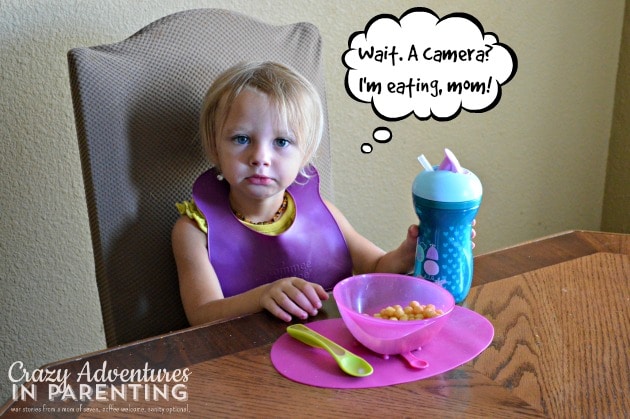 "Is this when I'm supposed to smile for you now, mommy?" Haha!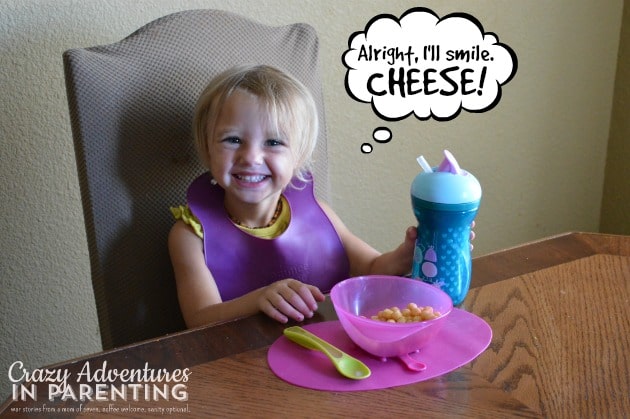 After she hams it up for me, she's back to business, snarfing on her cereal and blowing juice kisses to her siblings. Her Easi-Roll Bib catching any dribbles of juice or cereal right there in its handy, wipeable pocket.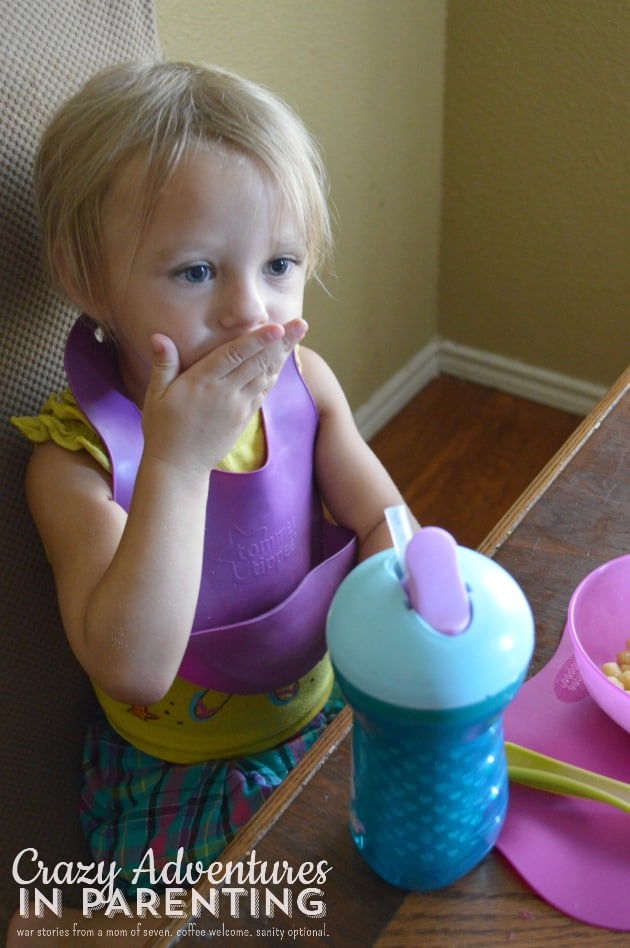 She's fascinated with putting as much juice as she can in her mouth and showing everyone her chubby cheeks.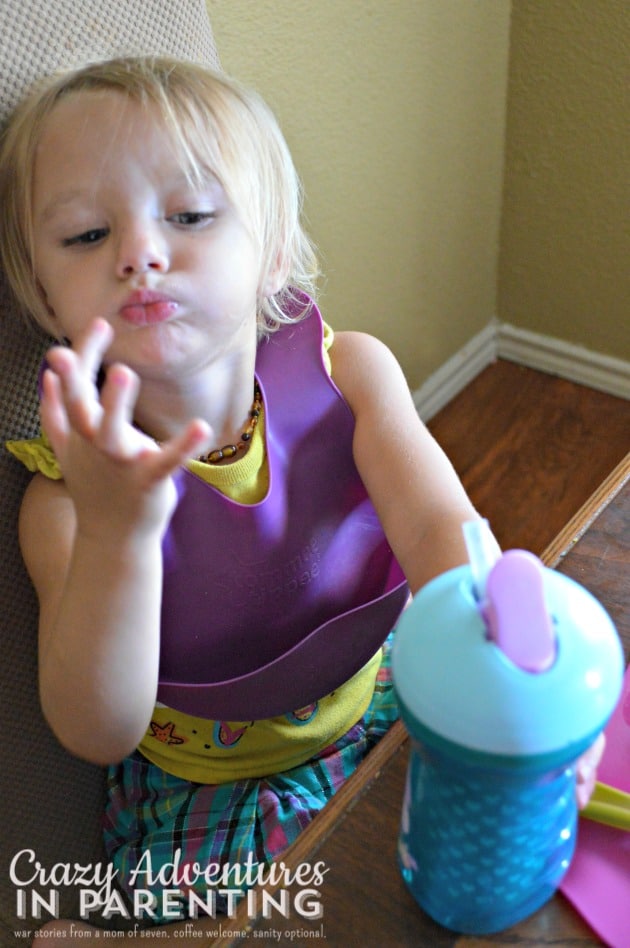 While she's hamming it up, I can rest easy that her food will remain safe, even if she bumps it accidentally. The Easy Scoop Feeding Bowl rests comfortably nestled in the Easi-Mat with suction, so no cereal spills. Hooray!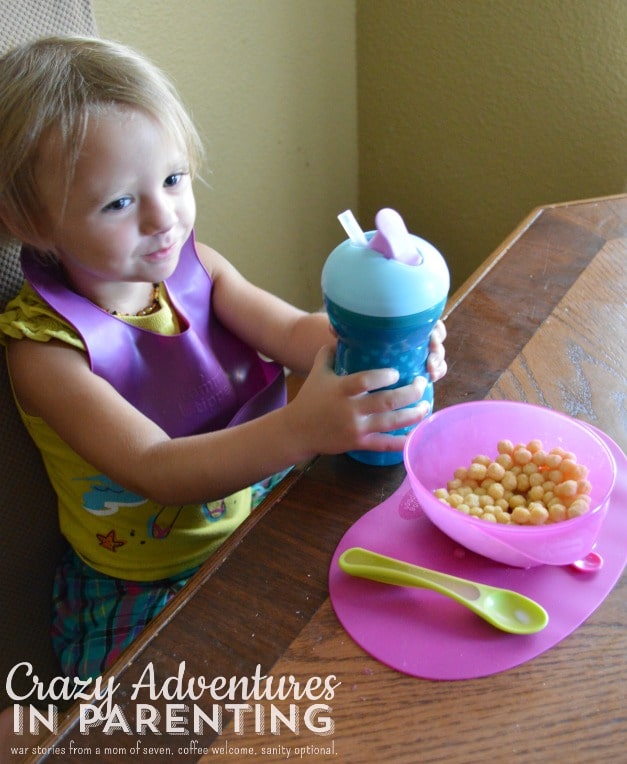 She thinks it's pretty fantastic, too. My sweet, happy baby!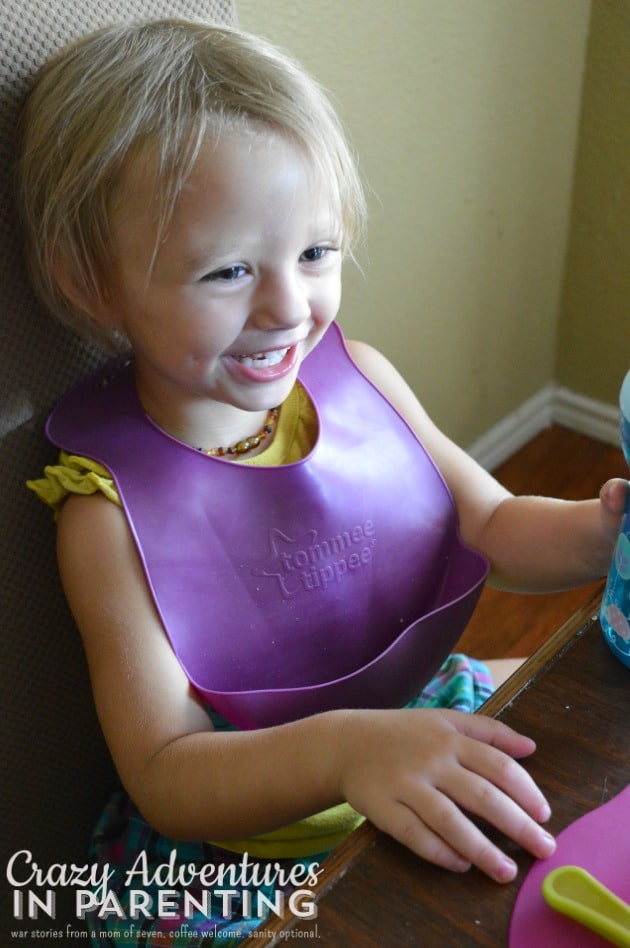 When asked "What Tommee Tippee product could we not live without?" I couldn't pick just one! We love them ALL!
Here's our favorite Tommee Tippee products featured above:

Here's a peek into our every day. What's in the bowl usually varies – some days it's cereal. Some days it's oatmeal. Or orange slices, maybe grapes. Or, if it's lunch, it's mac and cheese (her favorite). Today, for breakfast, it's Peanut Butter Dots cereal (an HEB favorite). She sits, happily sipping her apple juice (with water) in her