The following post is sponsored by Fitfluential LLC on behalf of The Orange Chef Co. All thoughts and opinions are my own.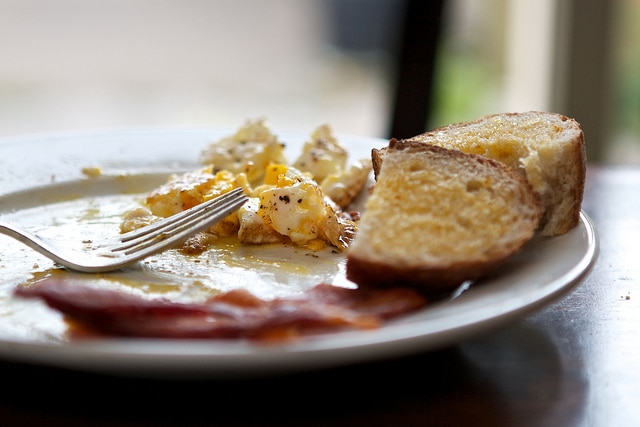 One of the hardest parts about eating healthy and dieting is controlling portion sizes, especially when you prepare your own food. There's no nutritional label on homemade goods, and unless the recipe you're making has nutritional information from the website or cookbook where you got it from, there's no telling what you're really consuming unless you calculate and keep track of it yourself. If you wanted to, you'd use an app or website like MyFitnessPal, but the problem with that is, you're telling it how much you think you ate. Unless you measured ahead of time, or weighed your food, you don't actually know 100%. Big or medium apple? Small or medium banana? Was it really a teaspoon of peanut butter, or a teaspoon and a half? How do you really know how much you're serving yourself unless you weigh it, you know? And what if you are hungrier than normal and want an extra slice of turkey on your sandwich, a extra slice of bacon for breakfast, or an extra couple pieces of grilled chicken on your salad. How badly will it screw up your daily values? Do you know?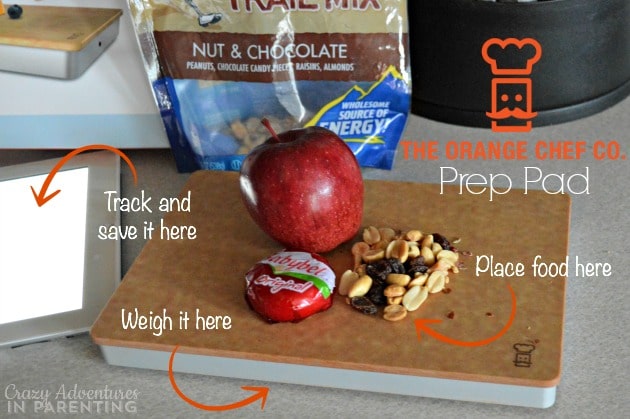 I could not be more excited to share with you the newest kitchen tool you simply must have in your healthy eating arsenal called the Prep Pad!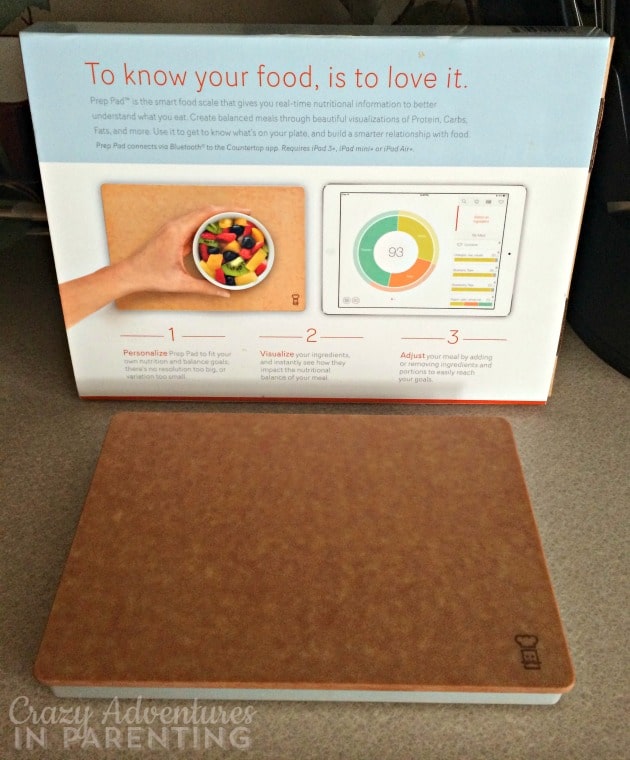 Using its free iOS app* called Countertop, the Prep Pad is a "smart" food scale and all-in-one resource to search for food items, control portion sizes, and see a firsthand visual breakdown of nutritional information in real-time. (I'm a very visual person, so this thing rocks my socks with its wizardry, man!)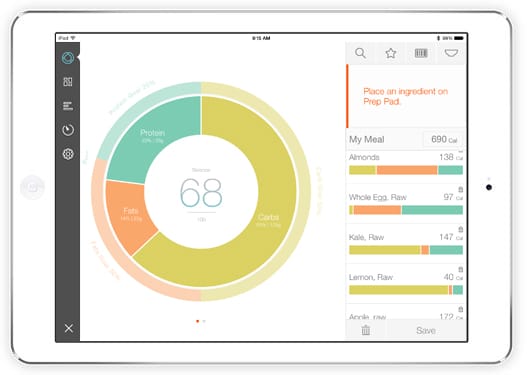 By showing the nutritional breakdown of food in a simple (and beautiful) way, the Prep Pad enables and empowers people (like you and me) to make more informed and healthier decisions about their food choices in an instant. If you're tracking your macros (like many are), this shows you instantly whether what you're eating fits or needs adjusting, no guess work.
I made a video for you so you can see firsthand how it works and what comes in the box.
Features of Prep Pad that are useful for diet management include the ability to:
Set up a personalized nutritional goal profile based on physical characteristics, activity levels and dietary needs.
See a real-time breakdown of the caloric intake, macro- and micro-nutrients, minerals and vitamins by food item and entire meal with weight accurate to the gram. Track nutritional intake on a daily and weekly basis.
Confidently know how closely meals match up with nutritional goals via a Balance Score. Save meals that meet nutritional goals into a personalized archive, where the meal card can be easily accessed and the meal's ingredients reviewed.
Gain access to a database of over 350,000 food items, and growing, in addition to a cloud-based application that consistently updates features based on user needs.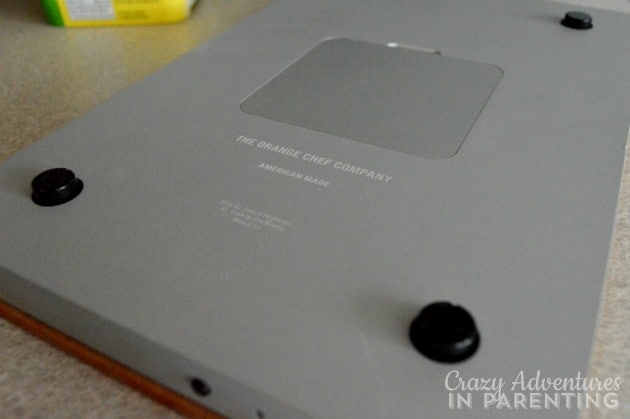 You can easily use a container on the scale, too, by weighing it first by hitting the "container" button so that it doesn't count towards the weight of the food. Works for spoons, cups, or measuring spoons, too.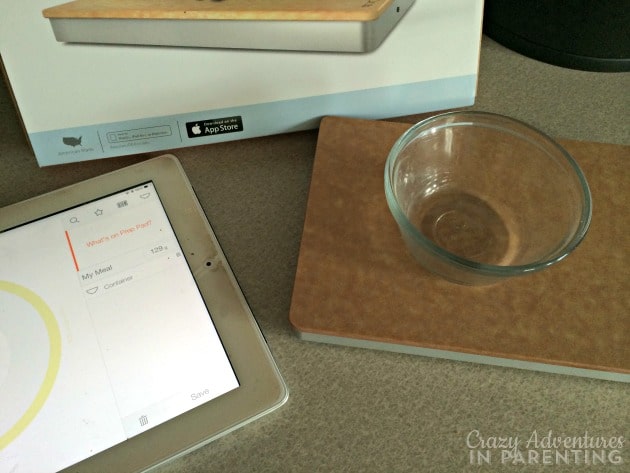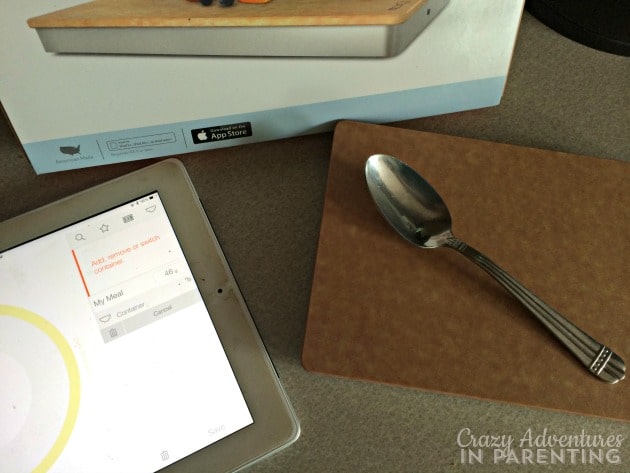 The Prep Pad is about as thick as a good quality wooden cutting board and could easily be stored in a kitchen drawer for handy use (shown next to the iPad for comparison).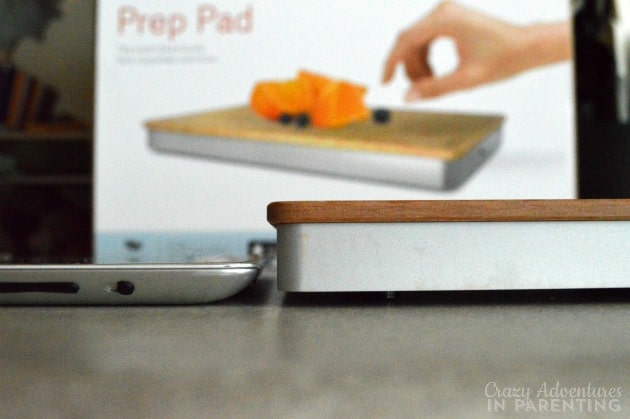 The Prep Pad now integrates with Jawbone UP, too! Between the two gadgets/apps, they can now give you customized nutrition recommendations based on your specific activity levels – dude!

*Prep Pad requires an iPad 3 or newer, including the iPad 3, iPad 4, iPad Air, and iPad mini – iPhone version coming soon! Follow The Orange Company on Facebook, Twitter, Instagram, Pinterest, and Google+ to see more Prep Pad related updates and more from their awesome product list. (iPad cutting board? Yes please!)
Do you track your macros or use a food tracking app? How would the Prep Pad help you?