The following post is sponsored by FitFluential LLC.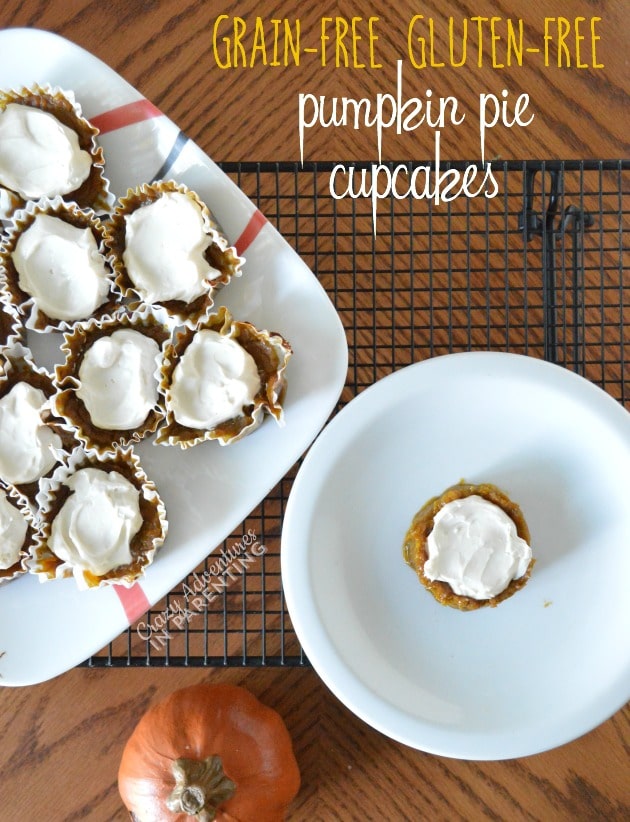 I eat oatmeal daily, sometimes paired with over-easy eggs (which I also eat daily). It might seem boring to eat the same thing every day, but when you're a busy work-at-home-mom to eleventy-billion kids as I am, routine is key to staying on task and getting everything done. Plus, why not? Eggs and oatmeal are not just healthy, but TASTY! But, when you're trying to make your own oatmeal flavors, and cut down on added sugars, you might be slightly limited to what's available.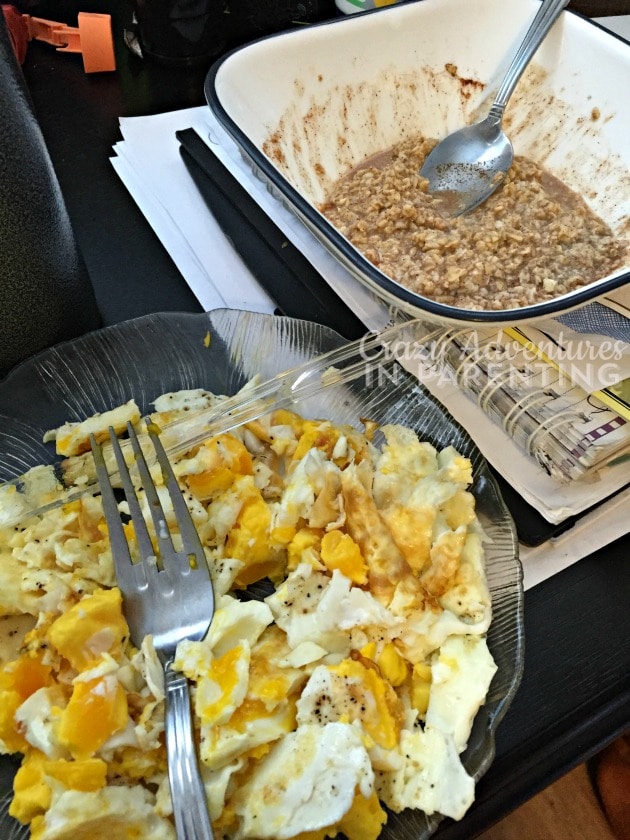 I used to use raw honey faithfully, until I discovered a love of using maple syrup with a dash of cinnamon. Especially if you decide to pair it with eggs and a link or two of sausage, OHMYGOD! (Are you a maple sausage freak like I am? As in, I pour pure maple syrup over my sausage links like a fiend. Love it. LOVE!)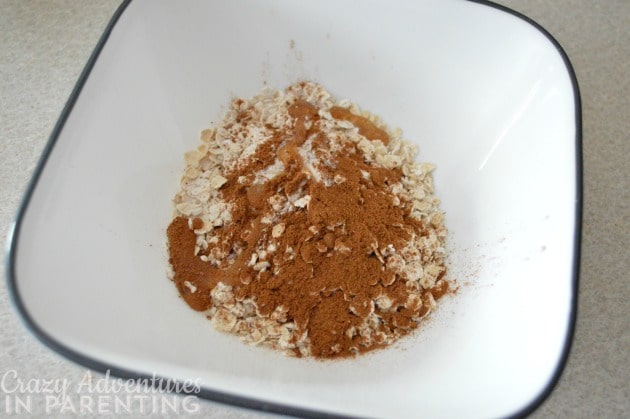 I discovered and even sweeter way to eat my oatmeal in the morning – using Maple Water instead of regular water! (Did I just blow your mind, or what?) The water is slightly sweetened in such a tasty maple-y way, and so you use less maple syrup over top, and it just tastes AMAZING!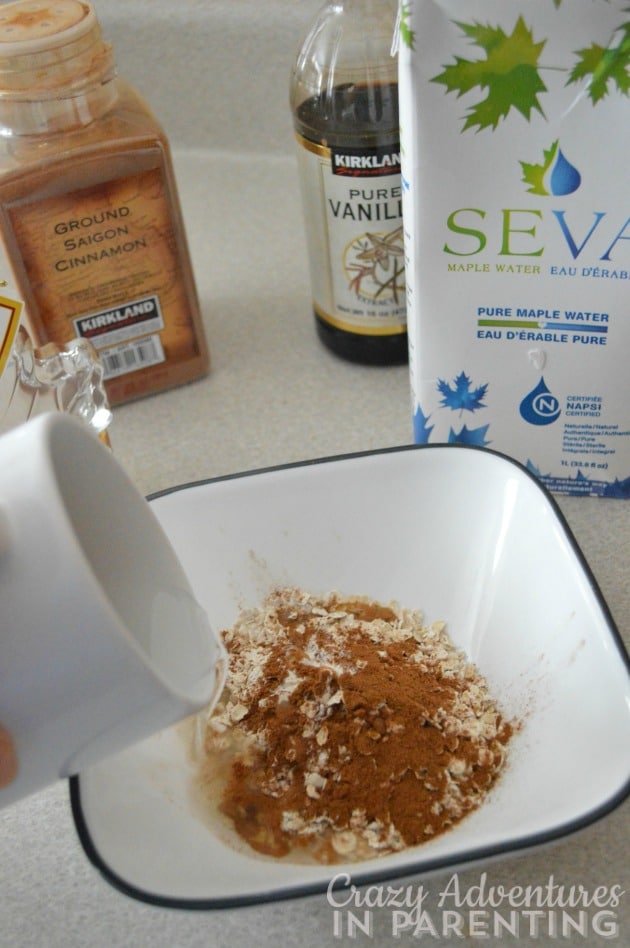 Since we're about to head into the holiday season, where baking cookies and treats for friends and family is on deck, why not substitute water in recipes with Maple Water? Or use pure maple syrup as the sweetener in recipes instead of sugars? You can use it one-for-one, meaning however much sugar a recipe calls for, you can use the exact amount for syrup. Amazing, right? (Handy conversions can be found at the bottom of this post.)
I recently had the chance to try pure Canadian maple syrup, and it's AMAZING! I was asked to create something scrumptious with it, and with the holidays right around the corner, I couldn't help myself. What's the one ingredient everyone won't stop talking about right now? PUMPKIN.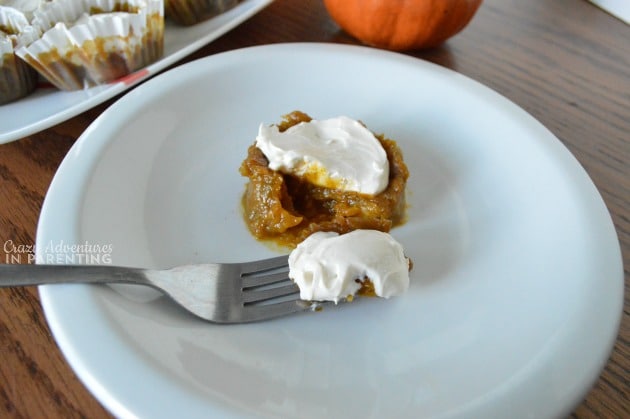 Ohhh baby, yes. All the yes. I wanted to do something that tasted sinful, but wasn't. Something grain-free and over-the-top delicious without racking up the calories with sweeteners. I wanted something so easy that you could eat it by itself, or add it to oatmeal, granola, anything. Behold, the grain-free gluten-free Pumpkin Pie Cupcakes made with Pure Canadian Maple Syrup.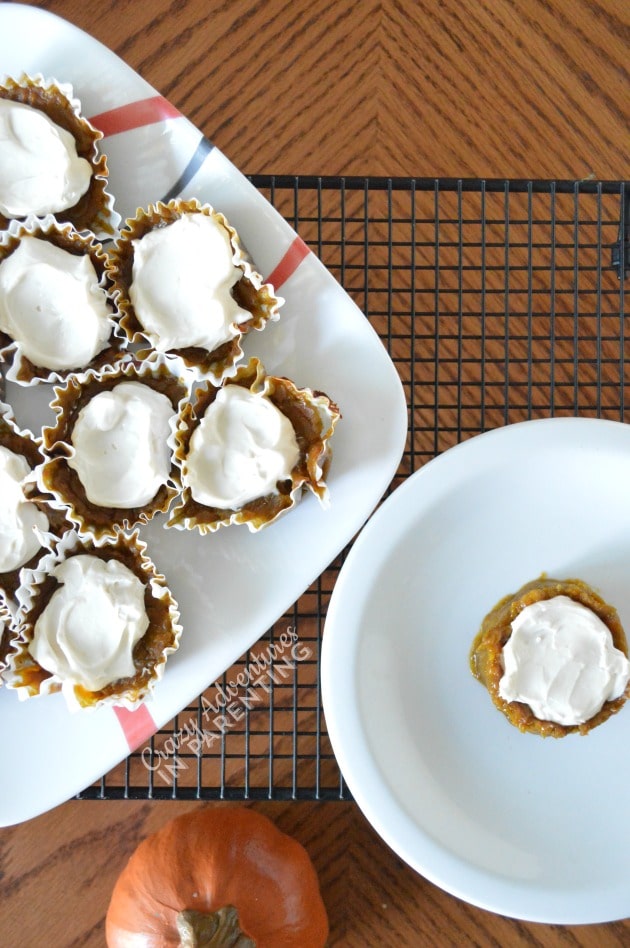 Gosh, aren't they so pretty? Want to make 'em yourself? Here's your cast of characters you'll need to get crackin' on this recipe: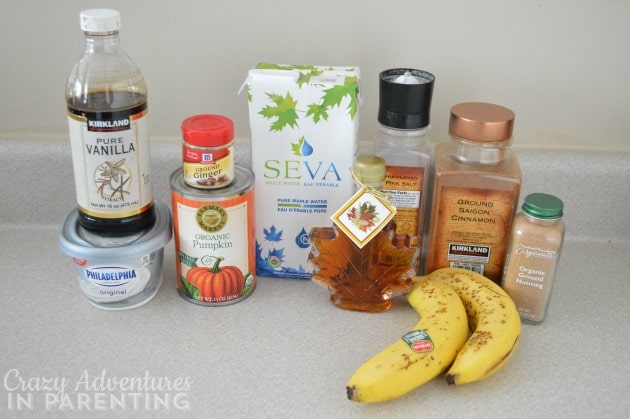 Start by adding pumpkin into the bowl. (And try to savor that gorgeous pumpkin smell as you do it, gosh!)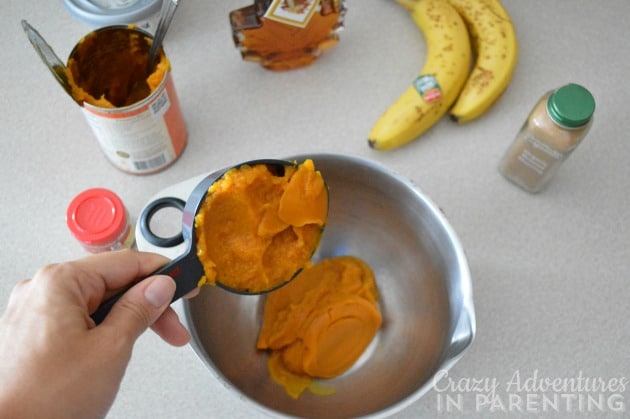 Start adding the rest of the ingredients into the bowl, too.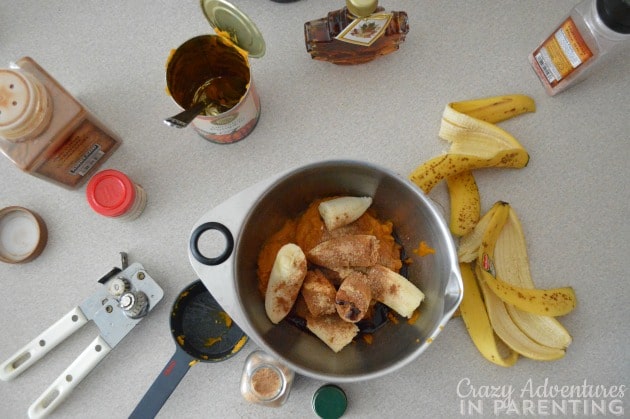 Enjoy the aroma of those spices as you add them one at a time. So amazing and fall and beautimous (shh, pretend it's a word).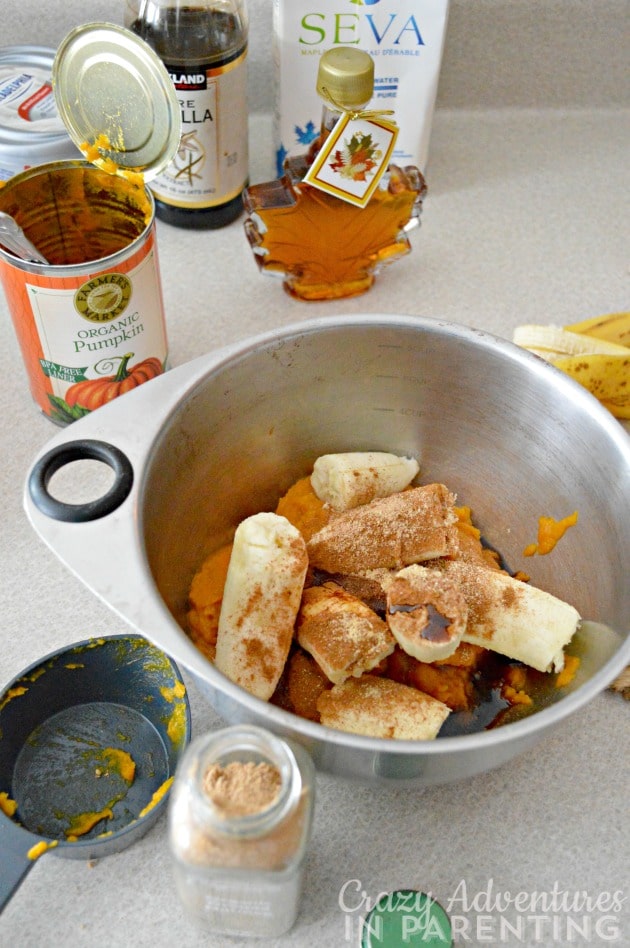 Break out your mixer and beat until well blended. (And try not to lick the bowl. Okay, maybe a little bit.)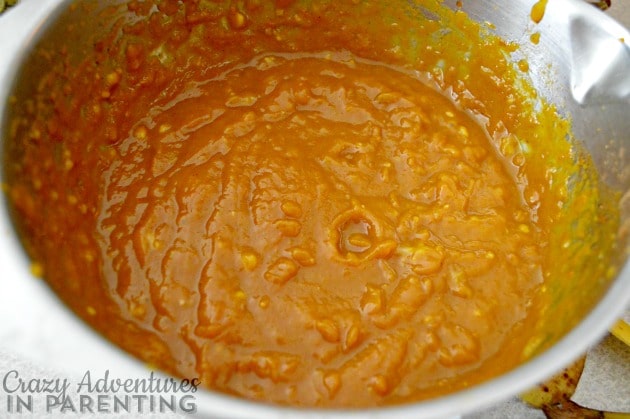 Adding one tablespoon at a time to the baking cups until they're evenly full, then bake for 20-25 minutes.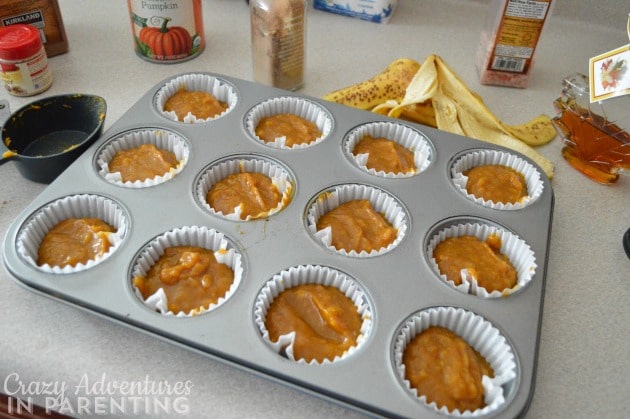 Fresh from the oven, smelling ridiculously good and OHMYGOSH, but you can't eat 'em, they're too hot and soft. Set them on a baking rack until they're room temp, then refrigerate for a couple hours. (Agonizing, I know!)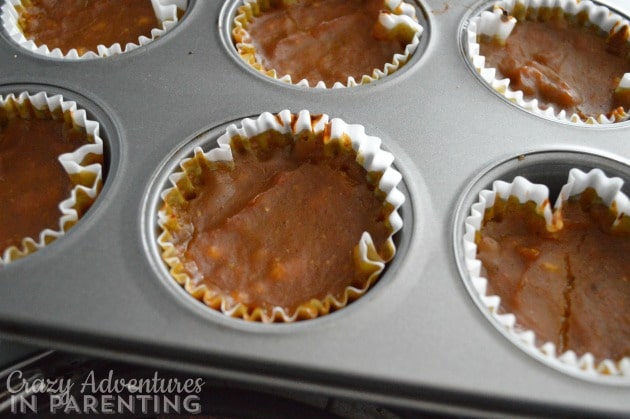 Take this time to make your whipped cream cheese and maple mixture, and refrigerate that for later, too.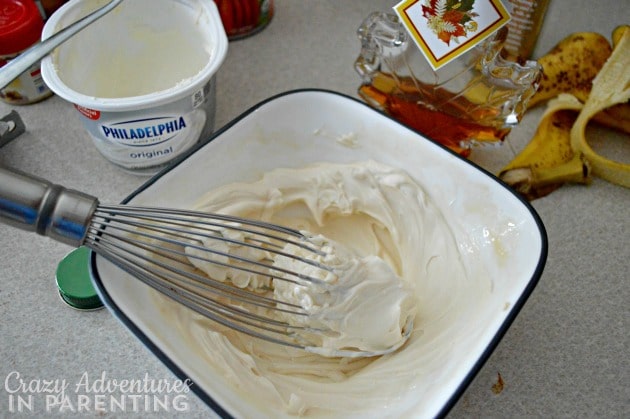 Can you tell someone's a WEE BIT excited to sample the maple whipped cream cheese? Haha! (I stripped her out of her Halloween costume so she wouldn't make a mess!)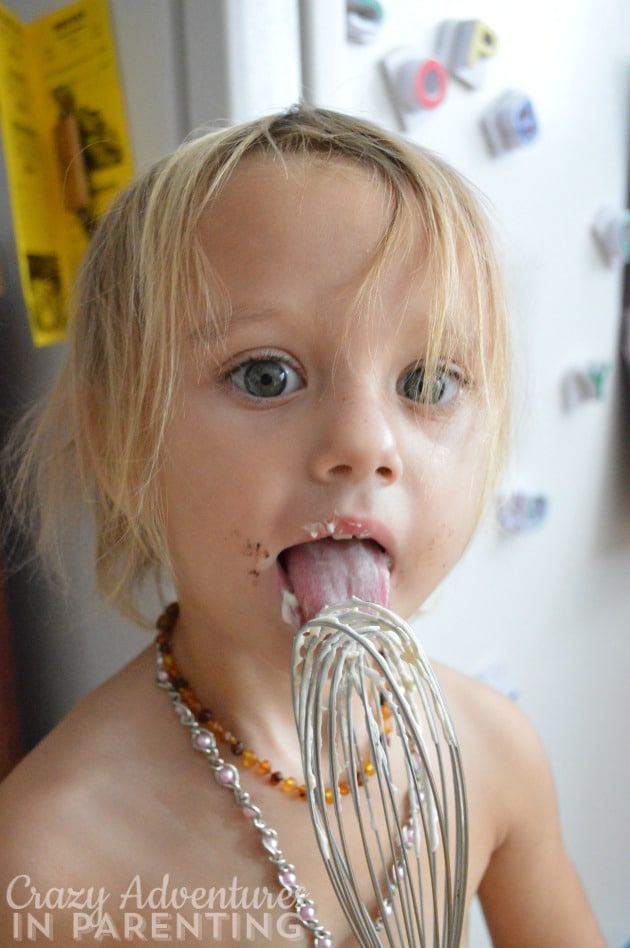 Once finally cooled, add your maple whipped cream cheese topping to the top. You can choose to refrigerate here or serve immediately.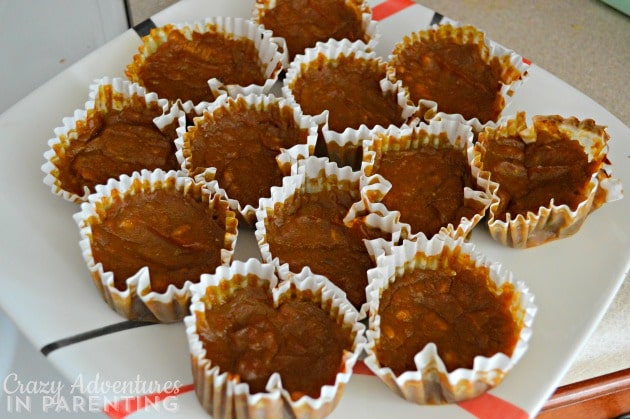 Finally ready to eat, who's hungry? Mmm!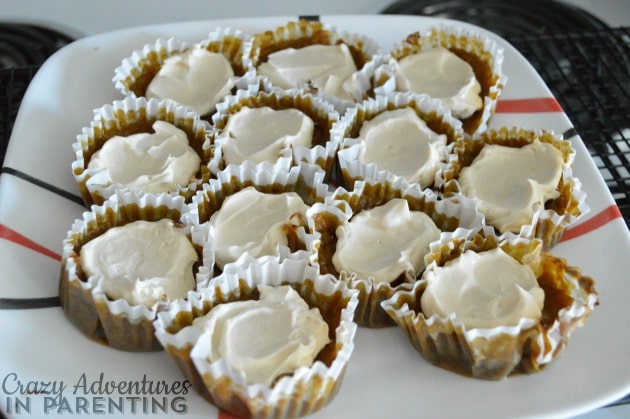 Peel that cup off, baby. Come to momma. (G'head, lick the muffin cup.)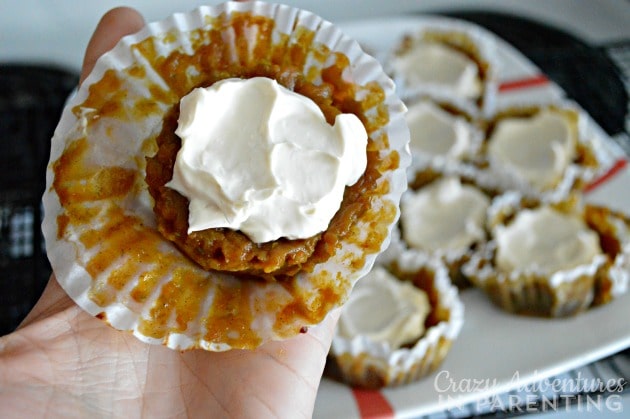 Dig in, you deserve this.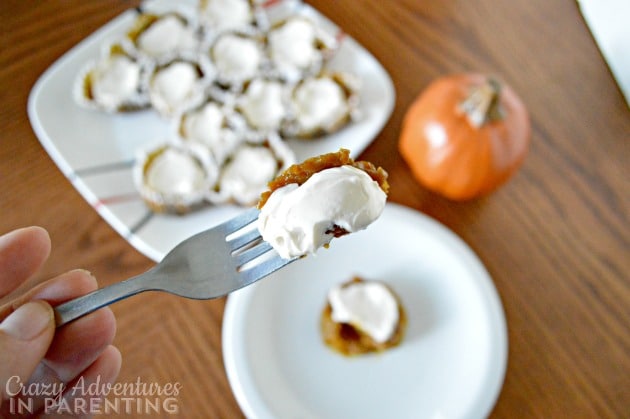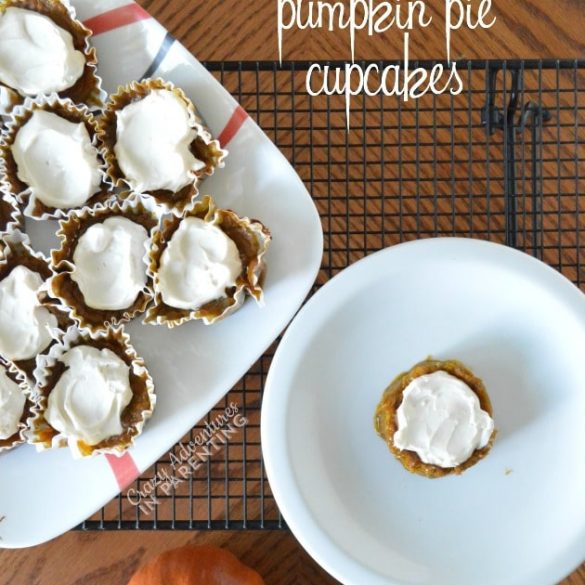 Grain-Free Gluten-Free Pumpkin Pie Cupcakes
This healthified alternative to pumpkin pie is quite versatile. Add it to your oatmeal, granola, or enjoy it on its own.
Print
Pin
Rate
Ingredients
For the cupcakes
1

can of pumpkin

1 1/2 cups

2

ripe bananas

1/2

cup

Canadian maple syrup

1

tsp

vanilla

2

tsp

cinnamon

dash of ginger

dash of nutmeg

dash of pumpkin pie spice

optional
Instructions
For the cupcakes
Preheat oven to 350 degrees.

Line 12-cup muffin pan with muffin cups.

Blend all ingredients together with a hand-mixer.

Spoon mixture one tablespoon at a time into muffin cups until all filled and even.

Bake for 20-25 minutes.

Cool on a wire rack until room temperature.

Move muffin cups from muffin pan to plate.

Place into the refrigerator and refrigerate for a few hours until chilled through.
For the topping
Cream together the cream cheese, vanilla, and syrup.

Refrigerate until ready to serve.

Place one teaspoon of topping on top of each cupcake, spread to cover evenly.
Video
Curious about Canadian maple syrup as a sweetener? Here's a handy infographic to give you more information about substituting and more!

For more amazing recipes using Canadian maple syrup, check out PureCanadaMaple.com. They have an amazing recipe for Baby Pumpkin Cheesecakes that looks TO DIE for!