I'm a compensated member of the Netflix Stream Team.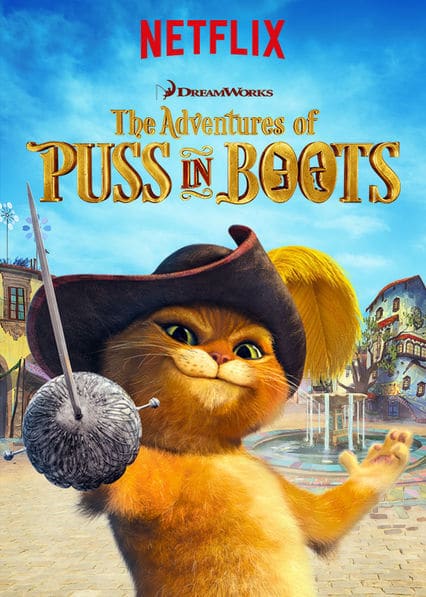 We loved the movie Shrek, and we're excited to see our ol' pal Puss in Boots has a new swashbuckling adventure-comedy series appropriately titled The Adventures of Puss in Boots. It premiered on Netflix January 16th, did you catch it?
To celebrate, we're celebrating pets this month, and we've curated a few of our favorite pet movies featuring cats, dogs, and even monkeys who've hit the big screen. These loyal companions aren't just cute – they can deliver important lessons on courage, protection, and love.
For your pet-loving little kids: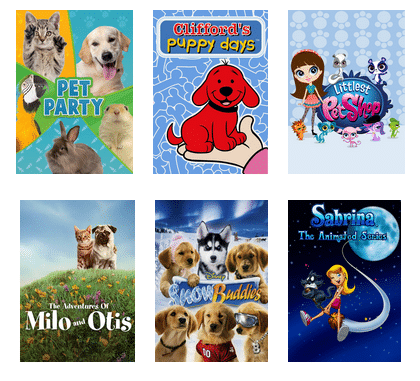 1. Pet Party
2. Clifford's Puppy Days
3. Littlest Pet Shop
4. The Adventures of Milo and Otis
5. Snow Buddies
6. Sabrina, The Animated Series
For your animal-adoring big kids: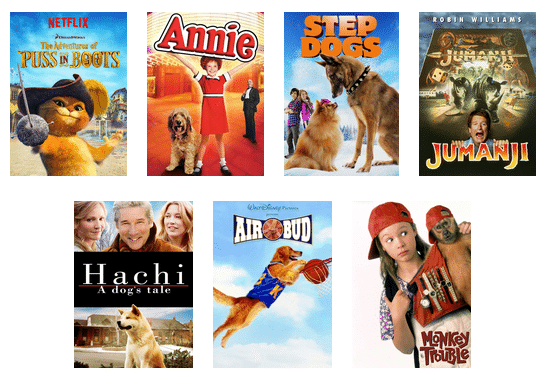 1. The Adventures of Puss in Boots
2. Annie
3. Step Dogs
4. Jumanji
5. Hachi: A Dog's Tale
6. Air Bud
7. Monkey Trouble
And for those teens and parents with furry friends: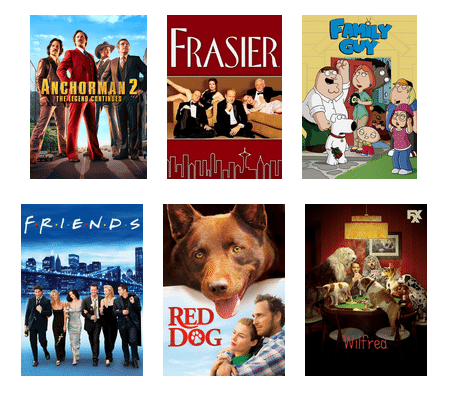 1. Anchorman 2
2. Frasier
3. Family Guy
4. Friends
5. Red Dog
6. Wilfred
Kitty Bank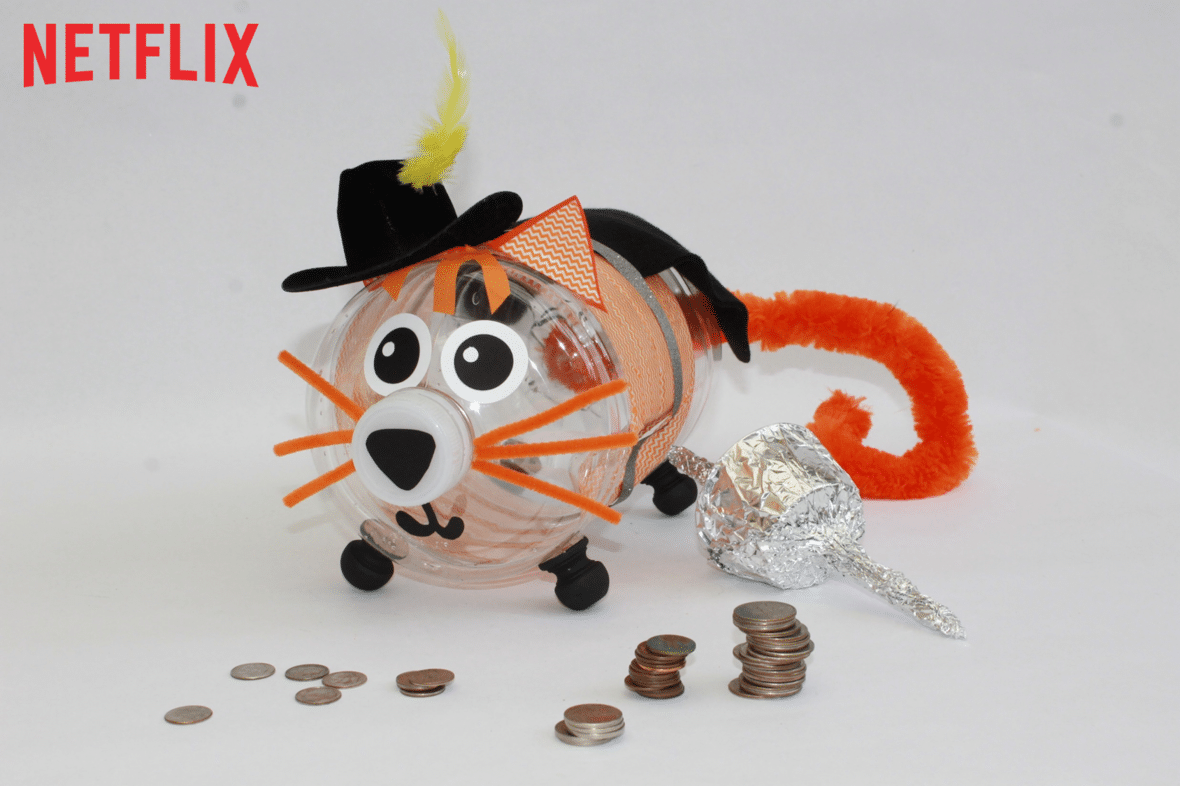 Help your kids guard their treasures from sticky paws or save up for your first pet with this DIY kitty bank. Click here to learn how to make your own with your kids.
Hot Chocolate with Marsh-Meows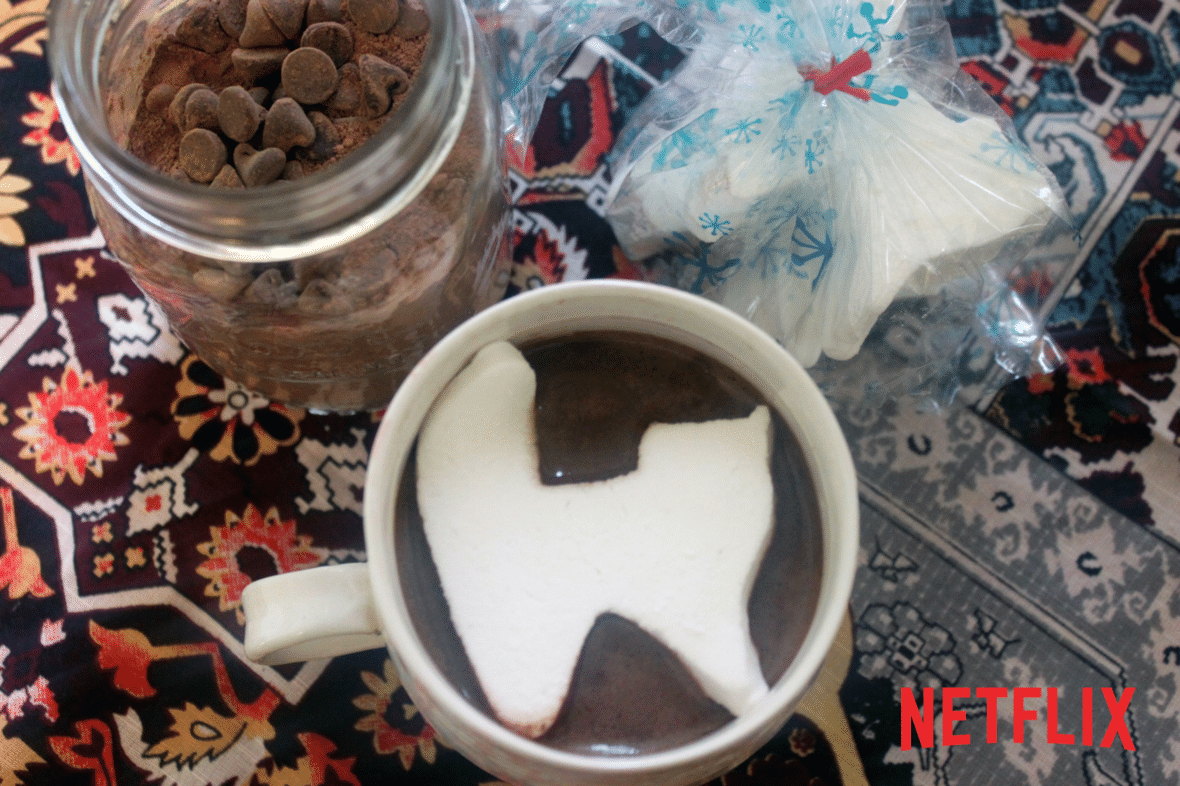 Channel your inner milk connoisseur with this homemade hot chocolate recipe featuring cat-shaped marshmallows — the purr-fect winter treat! Click here to learn how to make your own.
Do you have any favorite pet movies or shows you love to watch with your family?