(I am a compensated Great Day Farms and Goodrich Farms ambassador.)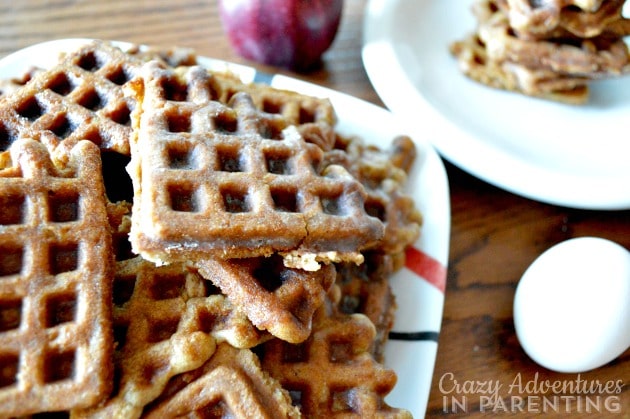 I'm not sure what gets me so excited over a perfectly prepared apple fritter, but I know it's one of my most favoritest flavor combinations on the planet. Apples, cinnamon, and that sweet finger-licking glaze. Ohh my gosh.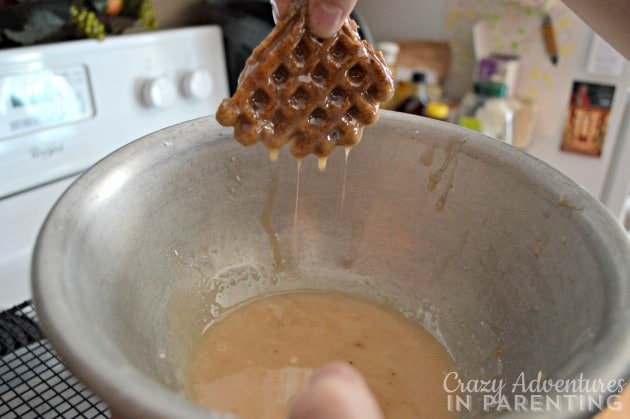 While I love the apple fritter like a family member, I don't love the calories associated with it. That cinnamony-apple goodness is too good to pass up, though. I felt I could eliminate the frying but still keep that delicious taste and slight crunch if I turned this into a waffle. Man oh man, did I ever score a winner with this one!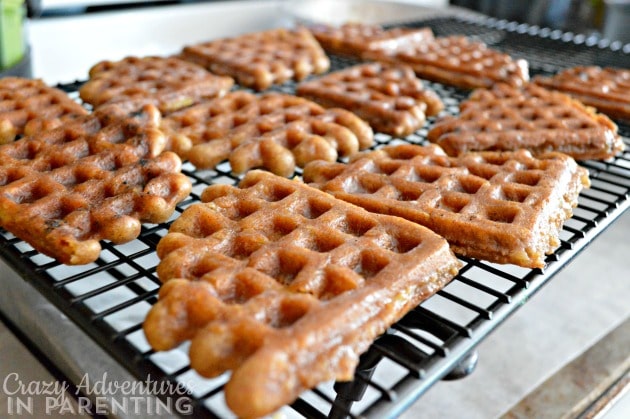 This is one giant plate of happiness right here. The kids DEVOURED this like it was going out of style, omgosh! These weren't over the top too sweet, either, which was fantastic. You could still put some syrup on top if desired (or, eat them section by section like a sandwich).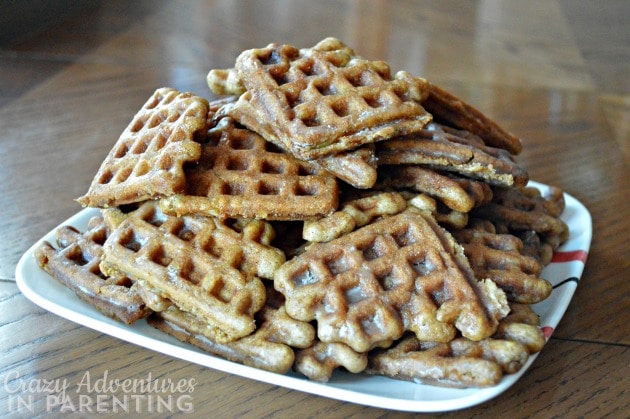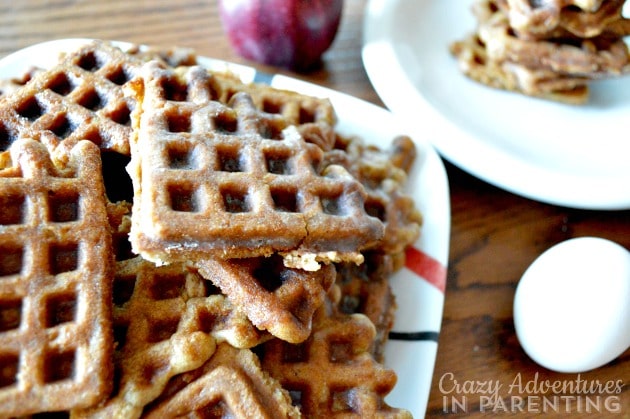 Instructions
To make the waffles:
In a large bowl, combine the flour, sugar, baking powder, baking soda, cinnamon, salt and mix well.

In a separate bowl, whisk the eggs, and add the buttermilk, butter, and vanilla; whisk until combined.

Add the liquid mixture to the flour mixture, and mix until fully combined.

Add the apples and fold in gently, until the apples are fully incorporated.

Preheat and spray your waffle iron, preparing your waffles as you would normally in your waffler (consult the waffler's instructions if need be).

Once finished, set aside to cool, then cut along the lines into fourths.
To make the glaze
Whisk together the powdered sugar, milk and vanilla extract until fully incorporated.

Dip the cooled and cut doughnuts into the glaze, and let sit on a wire rack over a parchment paper lined cookie sheet for about 20 minutes, to let the glaze drip off and dry before serving.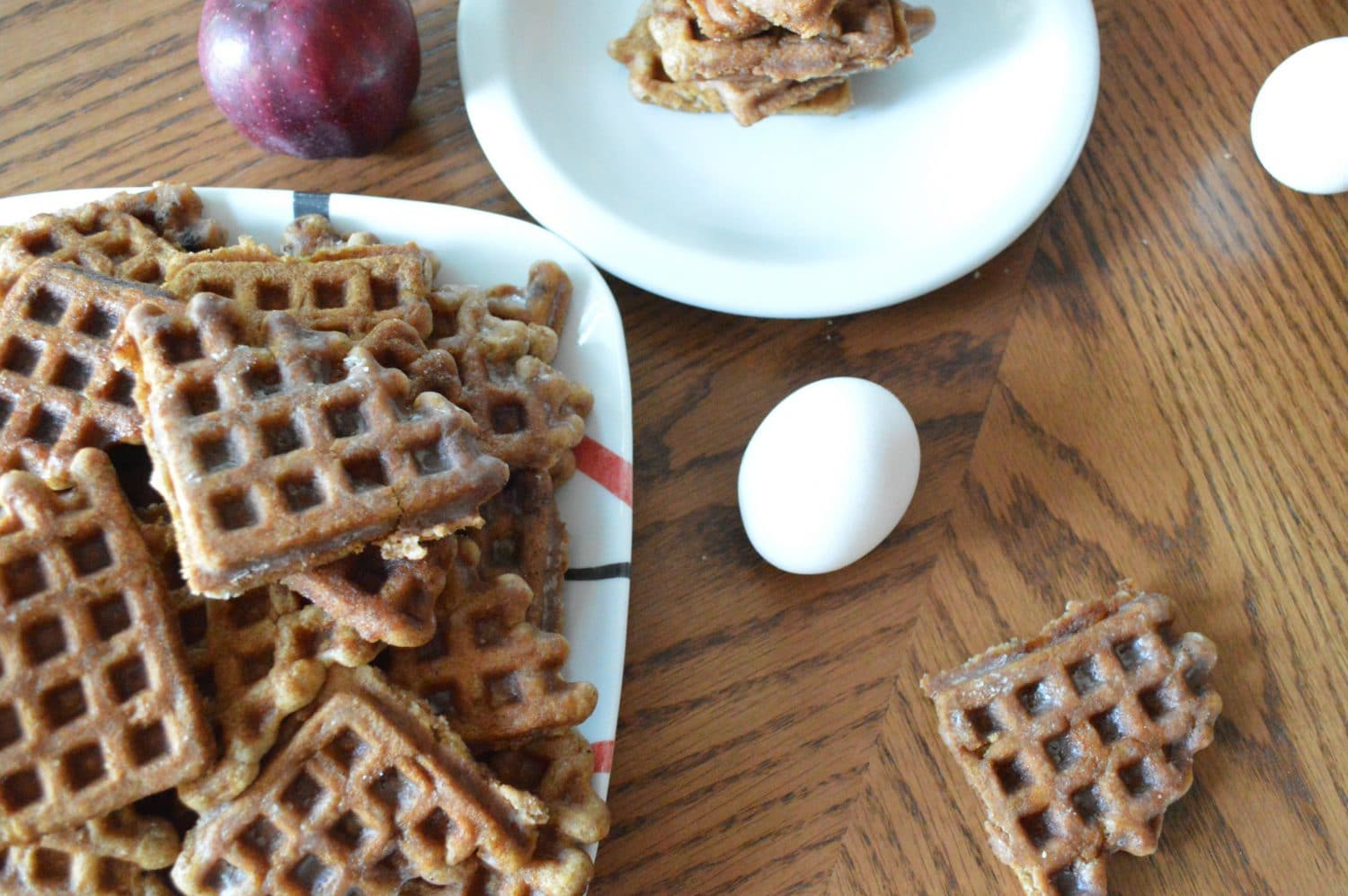 Are you an apple fritter fan? Would you ever consider making these waffles for your family?
Related Breakfast Recipes