This is a sponsored review for H2OGO! Backyard Water Toys.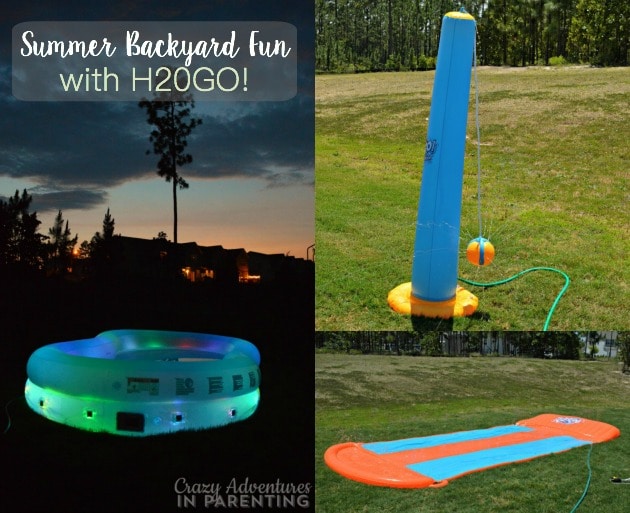 We are ready to rock the summer of 2016, baby! We've partnered with H2OGO! to sample some of their amazing, colorful, and exciting backyard water toys. This is the company that revolutionized backyard water fun last summer with their launch of the first and only water slide with a built-in inflatable speed ramp (the funnest EVER)! Bestway has returned this year in 2016 with an even more exciting line-up of H2OGO! outdoor water toys: the H2OGO! Tether Ball Splash, Backyard Water Slides, H2OGO! Doodle Glow Pool, and the Color Wave Pool. Yeah, baby! ☀️☀️☀️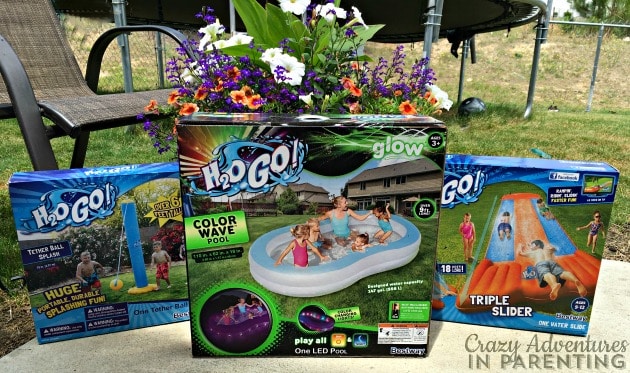 It was TORTURE receiving these on a chilly day, and then suffering through two weeks of rain eagerly wanting to set them up, but we couldn't until the weather warmed up. Ohhh, that summer sun finally smiled upon us one weekend, and it's been fun in the sun ever since!
H2OGO! Backyard Water slides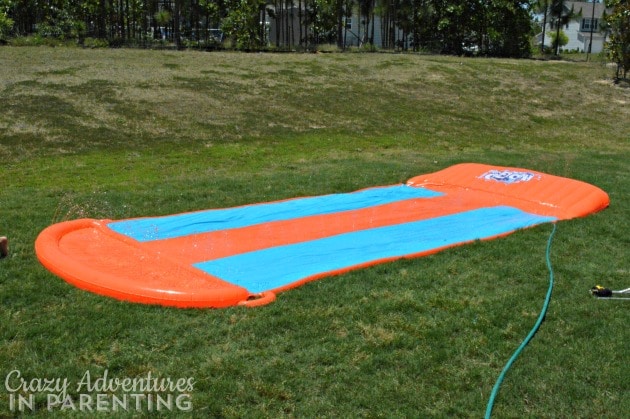 Available in single, double and triple models, The H2OGO! Triple Slider is one-of-a-kind with a patented inflatable launch pad which helps prevent the scratching and pain from falling (belly flopping) onto the slide surface. It also helps accelerate them as they propel down the 18-foot slide into the drench pool on the other side. My kids are OBSESSED!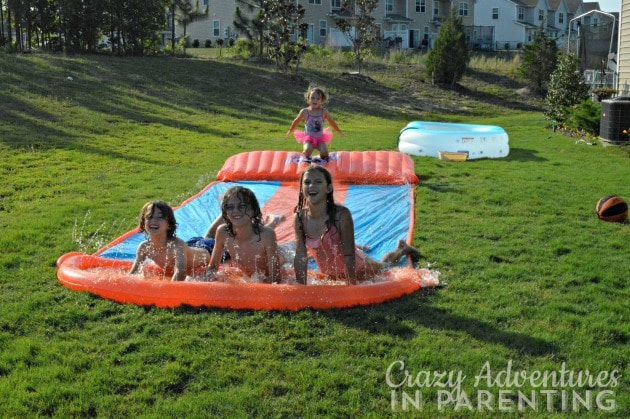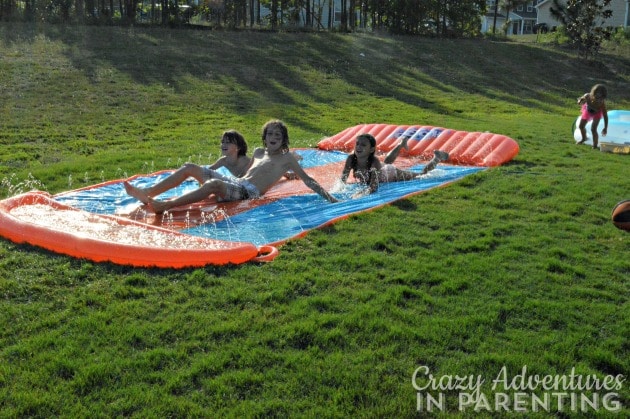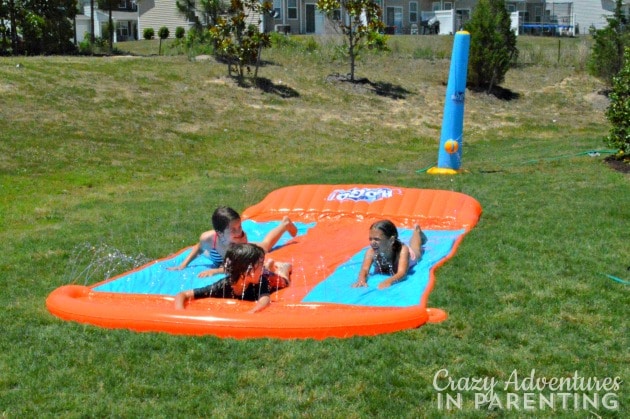 Baby Dude couldn't resist basking in the sun as if it was a lounge chair. Why not?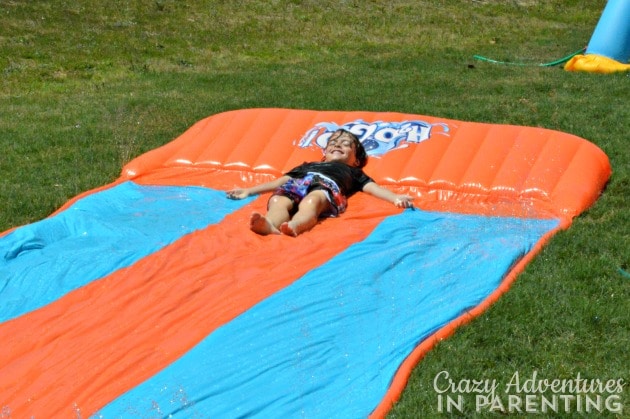 H2OGO! Tether Ball Splash
The classic fun of tetherball infused with a new level of wet and wild excitement with a sprinkler up top and the "ball" attached to a hose that squirts water everywhere at you and your friends playing.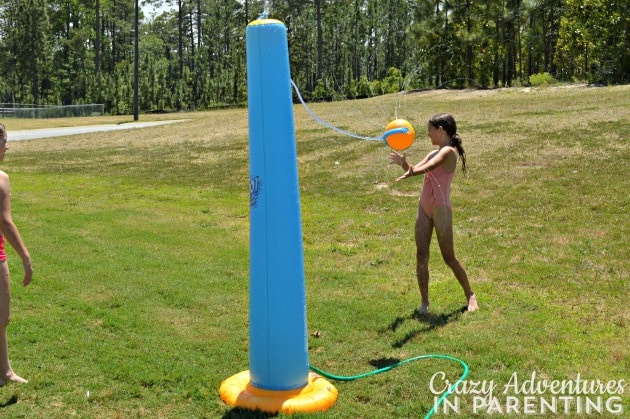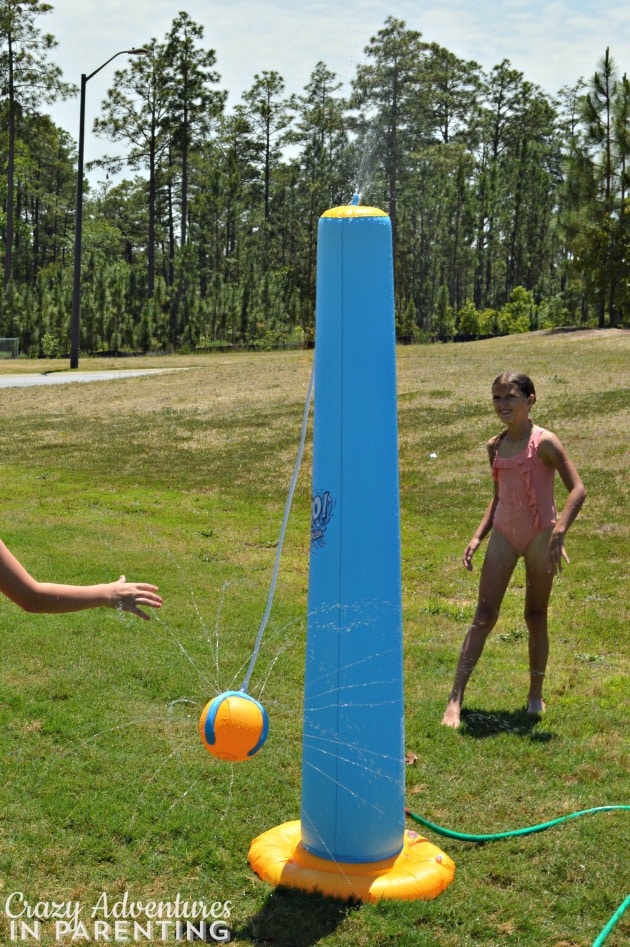 Whether you're catching or hitting it, you're certain to get rightfully soaked with this tether ball splash!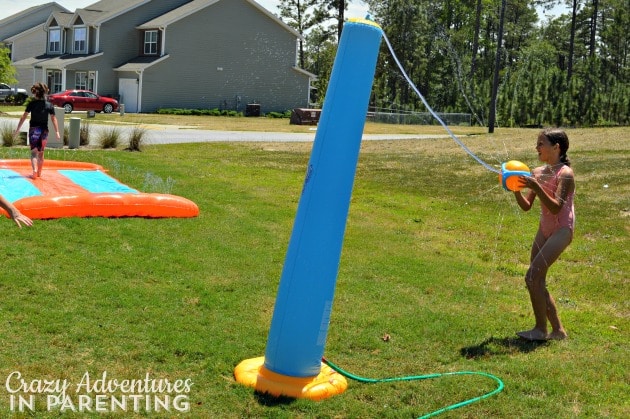 H2OGO! Color Wave Pool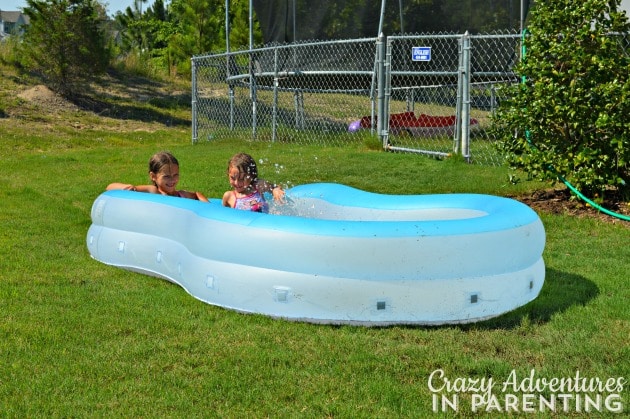 The Color Wave Pool is my faaaaaaavorite, OMG! Not only can you splash around all day, but then flip on the built-in LED nights to illuminate it at night, too! What a beauuuuutiful array of rainbow colors that change over and over again. It is QUITE the sight! 😍😍😍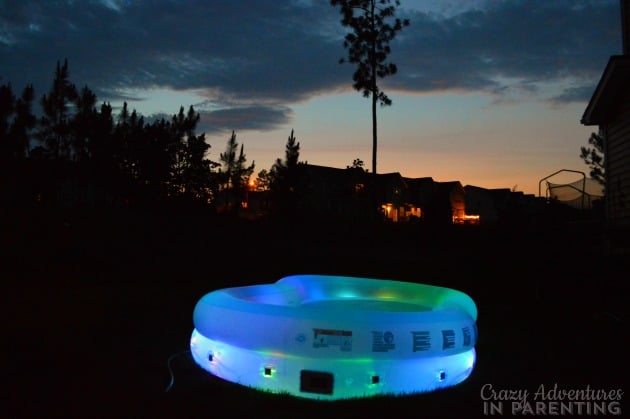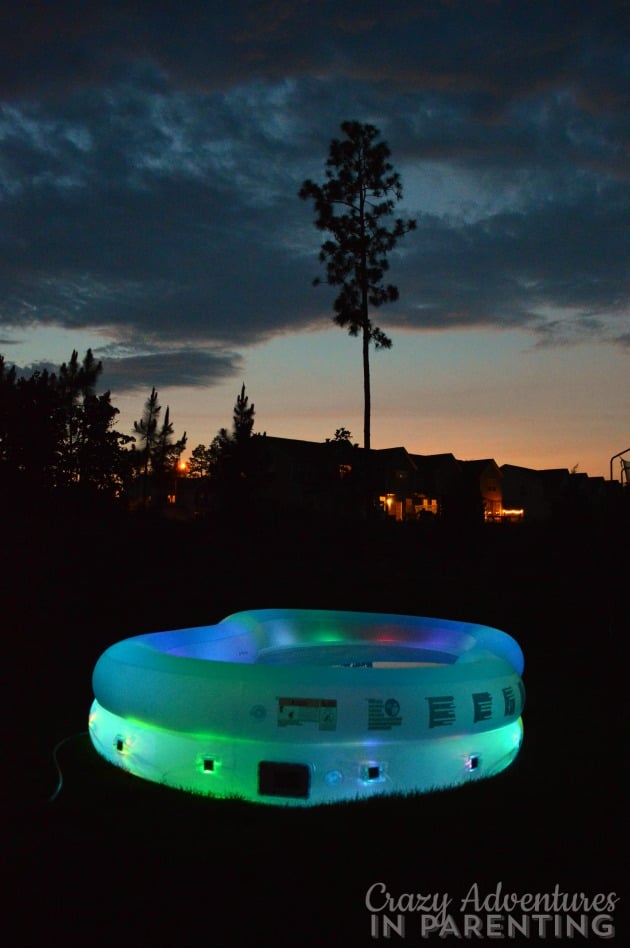 But make no mistake, it is STILL a blast during the day, too! Cowabungaaaaaa!!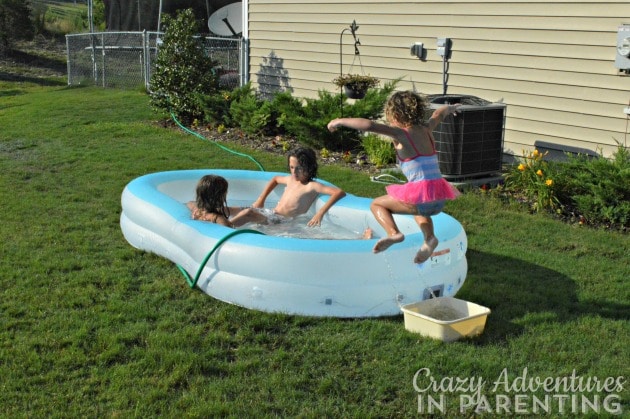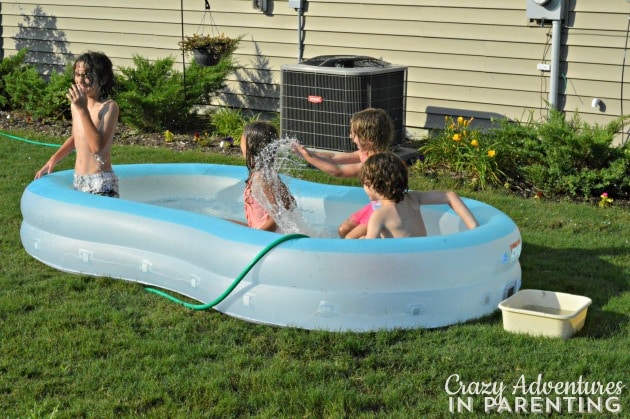 Also available by Bestway is the H2OGO! Doodle Glow Pool- the fluorescent floor doubles as a blank canvas to create an underwater, glow-in-the dark art show.
If you're looking to make your yard more fun this summer for the kiddos, check out the Bestway H2OGO! backyard toys! Their water slides have a suggested retail price of $9.99 for the single slide, $17.99 for the double and $29.99 for the triple; $39.99 for the Color Wave Pool, $34.96 for the Doodle Glow Pool, $11.89 for the Tether Ball Splash. All are available at Toys R' US, Amazon.com, Big Lots!, Kmart, Walgreens and Walmart.com.
For more information on each of the H2OGO! inflatable products and backyard water toys, please visit h2ogoslides.com.