This is a sponsored conversation written by me on behalf of Old Spice (P&G).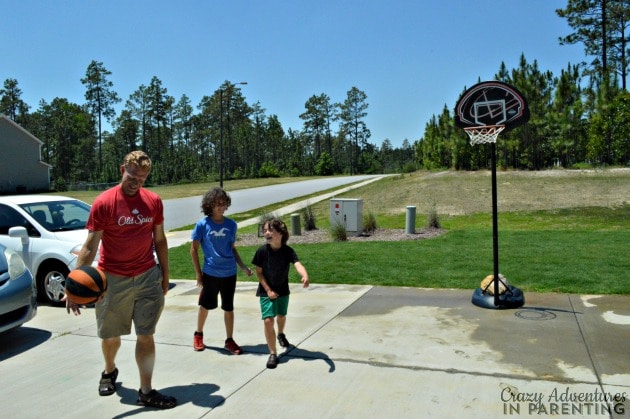 My husband's a hard working man, and always has been. In addition to his important soldier-y duties as a First Sergeant, he's a soccer coach to eleventy-billion teams, Spider Killer Extraordinaire, Master Griller, Reacher of Tall Stuff, Lifter of Heavy Things, and always on the go. From before the sun rises until about sunset, he's gettin' it done and STILL managing to find time to spend time with our kids (even if they're all horrible at playing basketball 😂), they loooove every minute of it.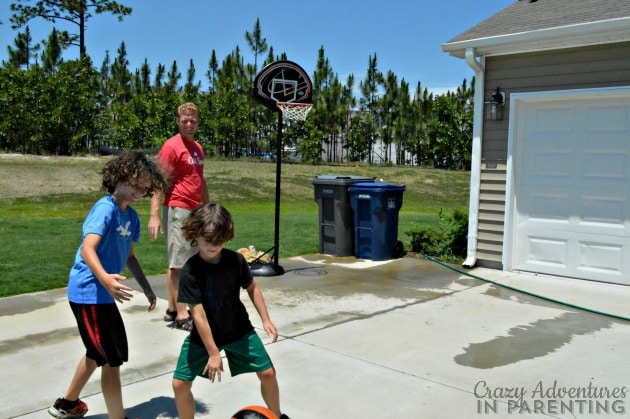 My hardworking man needs hardworking protection. It's a really good thing he's cute because soldiers are smelly. (Yeah, I said it.) Between PT (physical training) and having to be in uniform all the time, even in the crazy summer heat (and we're stationed in the South), my husband's Armpits of Fury™ are NO BUENO. A common joke amongst us military wives is that our husbands are the worst offenders in the laundry department. Not only do they have twice the laundry (with PT clothes and uniform clothes), but the stains, the smells.. OH THE SMELLS! Thankfully, I've been able to curb the "smell factor" with Old Spice's new Hardest Working Collection. With anti-perspirants such as Odor Blocker and Sweat Defense with Dirt Destroyer body wash, my husband's Armpits of Fury™ never knew what hit 'em. *high fives self*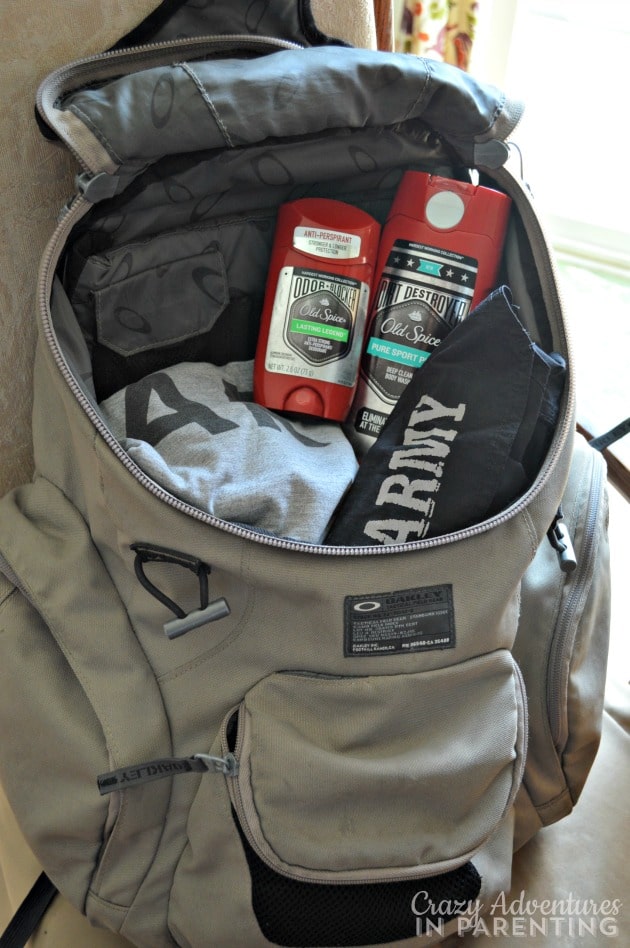 My husband has some with him in his gym bag at all times, just in case she showers at work. With Old Spice's new Hardest Working Collection, he's no longer ninja-kicking our nostrils (or his soldiers') during PT or the gym. Our soldiers are out there working hard to protect us everyday. Don't they deserve equally awesome protection as well (even if it's from their own B.O.)?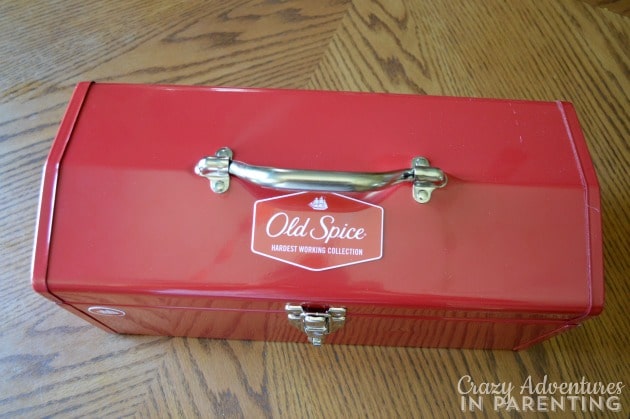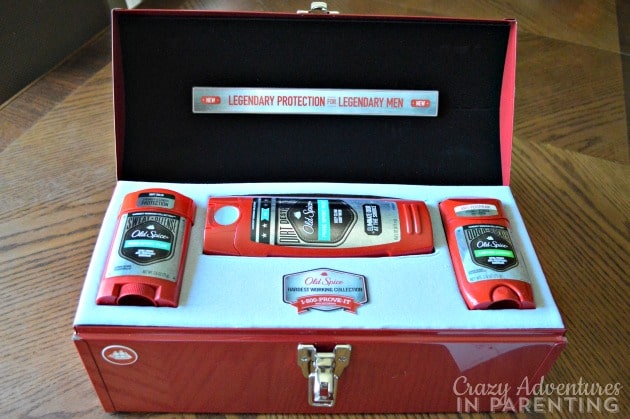 I was pretty excited about the package we received from Old Spice for this campaign – chock full of more stuff for my smell-resisting arsenal, plus the softest of t-shirts, a Batman vs Superman mag (geeking out!) and a Tough Mudder free admission! Yeah, baby! He's been DYING to try out that race!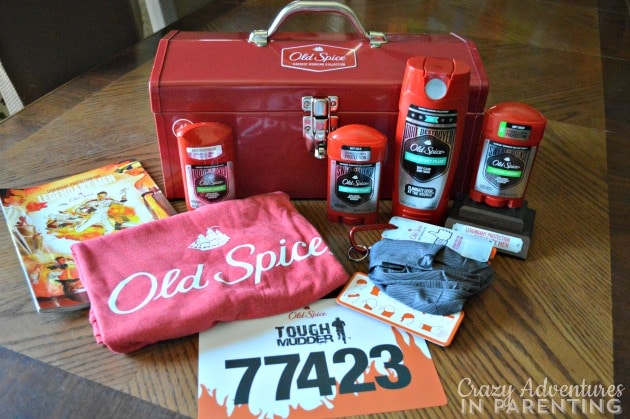 In fact, Tough Mudder has teamed up with Old Spice as the official Men's Body Wash and Anti-Perspirant/Deodorant Partner of the obstacle course series. The Tough Mudder race is no joke, and so is Old Spice's protection against other men's Armpits of Fury™.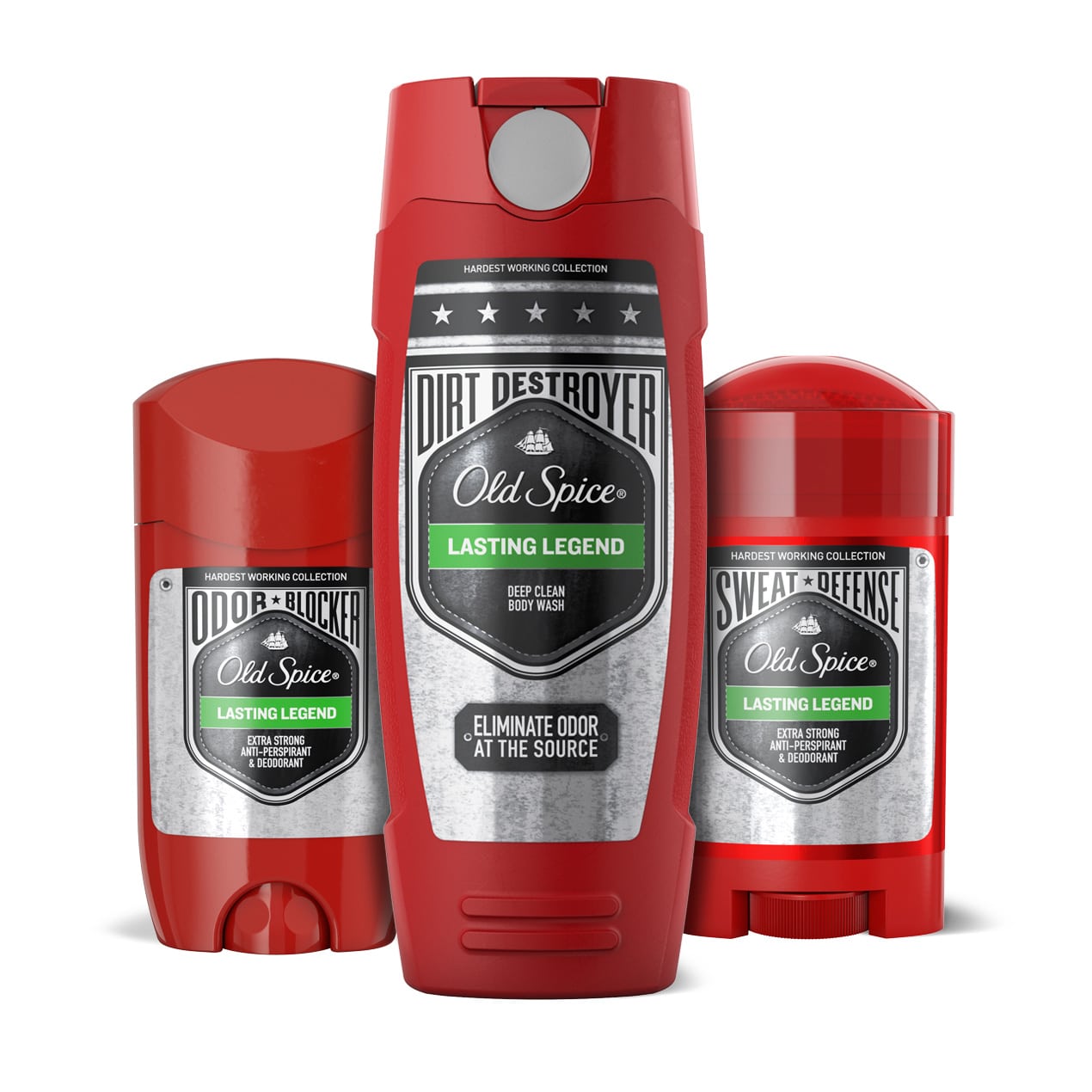 If your fella trains hard and plays hard, and you want him to try Old Spice's Hardest Working Collection, g'head and print this Old Spice coupon! And if you haven't already had the chance to check out the ridiculously funny videos for this new collection, might I suggest my favorite, the Rocket Car 😂:
Also, be on the lookout – I'm going to be giving away one awesome Old Spice Hardest Working toolkit just like ours to one lucky winner right here! Stay tuned!
This is a sponsored conversation written by me on behalf of Old Spice (P&G). The opinions and text are all mine.