This is a sponsored post for Best Buy.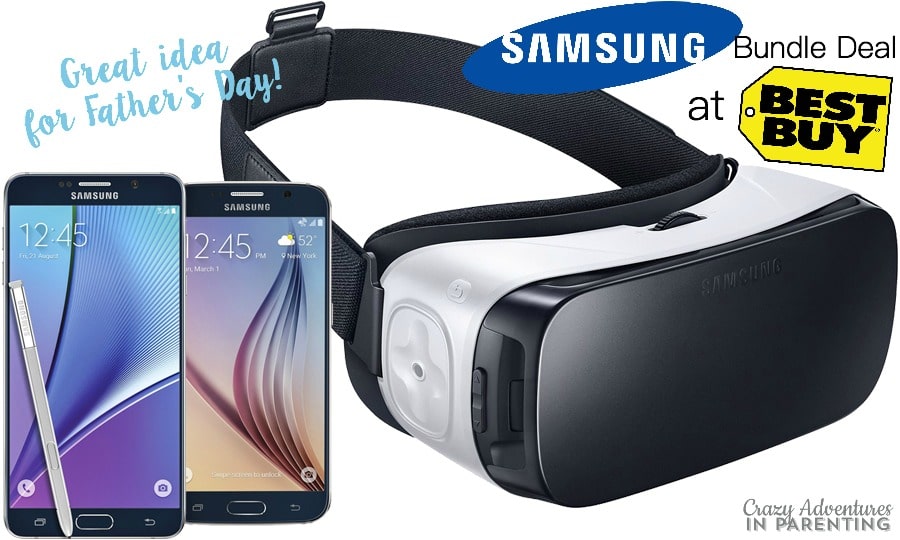 Do you have a technology-lovin' adrenaline junkie to buy for this Father's Day? Perhaps someone who loves action, whether that be through sports, travel, or recreational activities. If so, consider shopping Samsung at Best Buy this Father's Day. With the Samsung Gear VR, you can be at the center of exciting games, dropped right in the middle of the action, perhaps while watching your favorite movie! Sounds exciting, and kind of perfect for that adventure-seeking gadget-lover, no? Samsung Gear VR by Oculus is the next generation of gadget awesomeness, and it can be yours for FREE, along with $50 worth of virtual reality content, when you purchase or lease and activation of select Samsung Smartphones.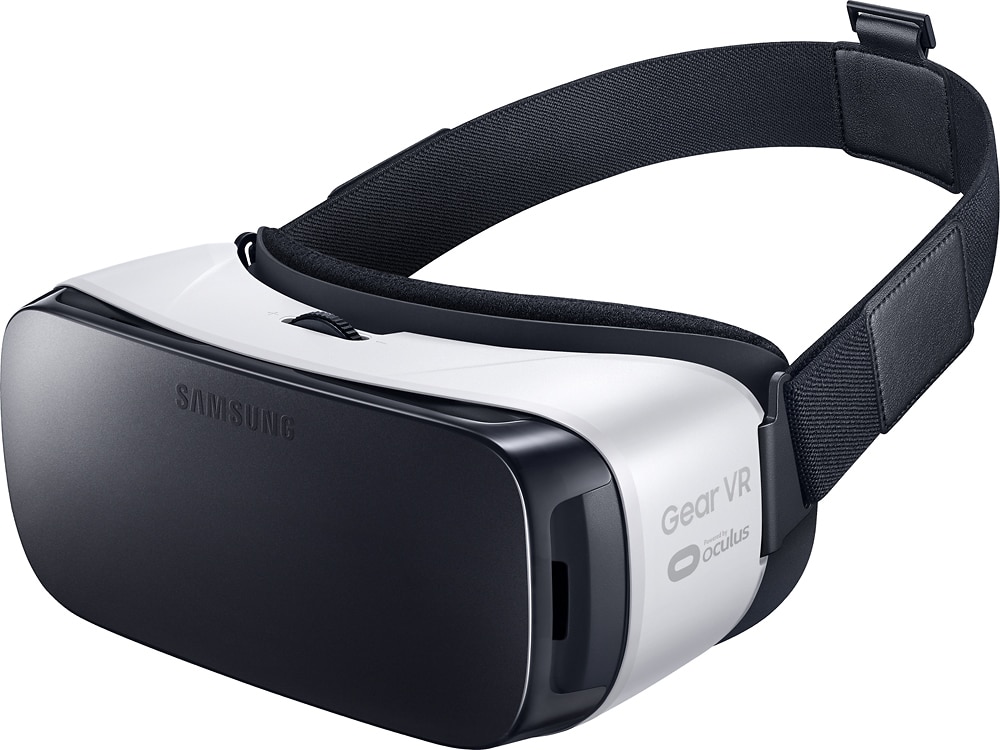 Mobile virtual reality has finally arrived! Yes, please! Your plan to escape to an exciting virtual world is as easy as snapping your Galaxy smartphone into your Samsung Gear VR! Developed in partnership with Oculus, Gear VR is completely portable, comfortable to wear, and simple to set up.
Your own personal cinema – yes! With the Oculus Video app, you can customize trailers, clips, and even your own movie files. Or, customize your virtual environment — choose from a home theater, big-screen cinema, or even the surface of the moon! Plus, you can buy hundreds of full-length Hollywood movies and TV shows to watch on-the-go or from the comforts of your own home.
It's a streaming dream! Live stream your favorite games, short films, and video clips in a personal virtual theater setting. You'll have full access to more than 1 million Vimeo videos and Twitch, a leading video platform and community for gamers, there's always something new to experience on the Gear VR!
Samsung Milk VR takes it up a notch by bringing you amazing 360° virtual adventures. Surround yourself in all the action of the world's fastest cars, exotic destination, live music performances, celebrity lives, and exciting documentaries. There's always something new to experience in Samsung Milk VR.
For the gamers out there, add the SteelSeries Stratus XL controller and take your gaming skills to the next level on your phone or tablet. With home and back buttons, plus analog joysticks, the Stratus XL controller offer seamless integration with select Android and Windows systems.
The Samsung Gear VR is compatible with Samsung Galaxy S7 edge, Galaxy S7, Galaxy S6, Galaxy S6 edge, Galaxy Note 5, and Galaxy S6 edge+. When you purchase/lease and activate any of these devices at Best Buy, you'll get the Samsung Gear VR FREE (plus $50 of Virtual Reality content)! And, just in time for Father's Day! Offer available between 6/5/16 – 6/18/16 either online or in Best Buy stores near you.
The reviewer has been compensated in the form of a Best Buy Gift Card