This post is sponsored by Pull-Ups® Training Pants.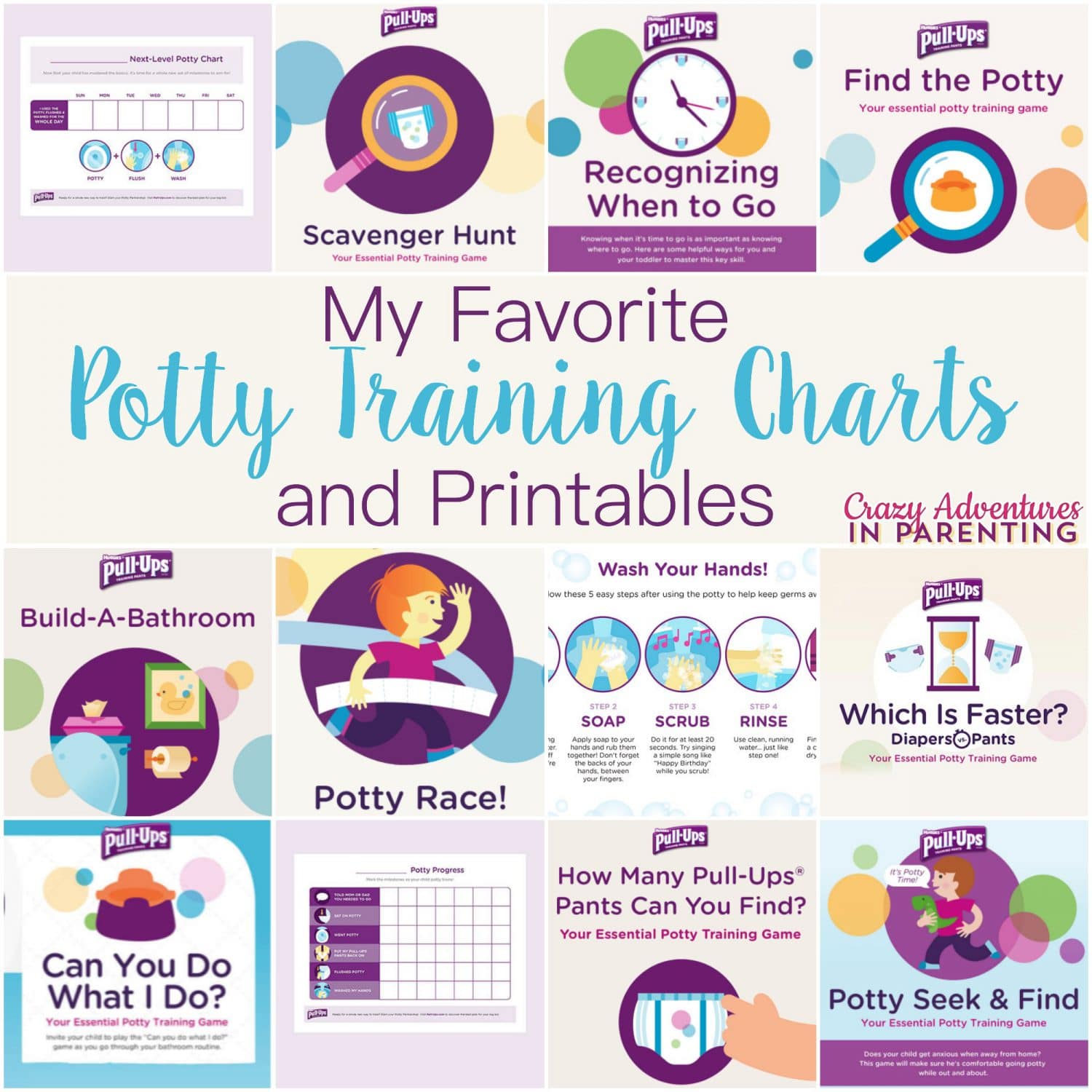 In order to succeed with potty training children, sometimes, you've got to make it fun. They've only ever known using diapers up until now, and it can be a little intimidating to suddenly use a big potty like a big person – it's a lot of pressure! But that's okay! Together with Pull-Ups® Training Pants, a toddler-sized potty, and fun games and printables like the ones you'll find on Pull-Ups.com, you can make potty training fun for both parents and kids alike!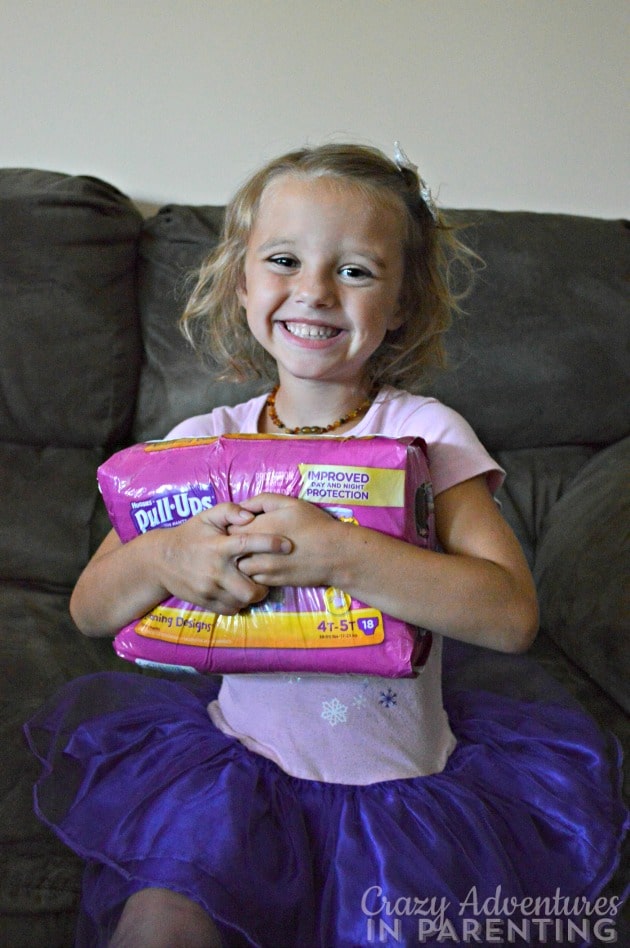 The potty personality quiz at Pull-Ups.com helps parents determine which of these personalities their child resembles and provide information to help customize the potty training journey from the very beginning. The Pull-Ups® Potty Partnership offers tips, tools and advice to guide and support you as your child learn together, including potty charts, stickers and games.
For our Pull-Ups Potty Partnership, we've gotten creative with a few games and printables. Baby V looks forward to having a successful day where she can place a sticker on her chart. She also enjoys that she can play these potty games with not just me and my husband, but with her siblings as well. We've really made potty training Baby V a family effort, with games and activities like:
Kids often mimic what their parents do, so why not use that tactic during potty training? "Can You Do What I Do?" is a great, visual way to guide your toddler through the potty process, having them observe what you do and mimic as you do it can help bolster their confidence in the bathroom.

Celebrate their successes with a sticker charts!

Positive reinforcement is the name of the game here, friends! By printing this chart and placing it near their potty, you can show off their potty successes by allowing your child to picka small sticker every time they use the potty! Pull-Ups have two wonderful sticker charts for your potty training child on their site!

Kids love games, and they ESPECIALLY love finding things along with hide and seek. Turning those traditional games into potty-training versions of their favorite games is a great way to help them learn while making it fun!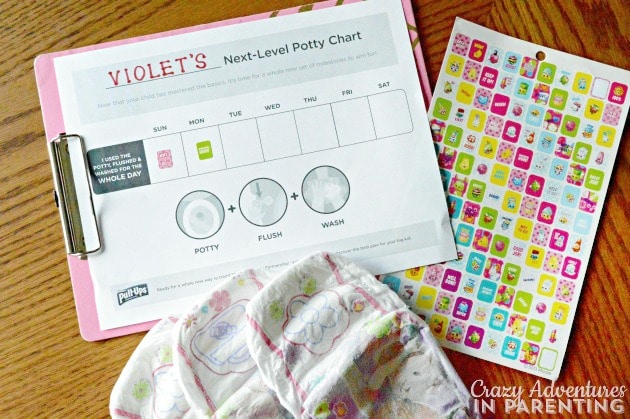 Remember, the most important thing to keep in mind about potty training is that every child potty trains differently, and in their own time. By knowing and working with your child's personality instead of against it, you can help make this a positive, successful experience for everyone if you take your time. Look at your potty training partnership as a journey, not as a finish line.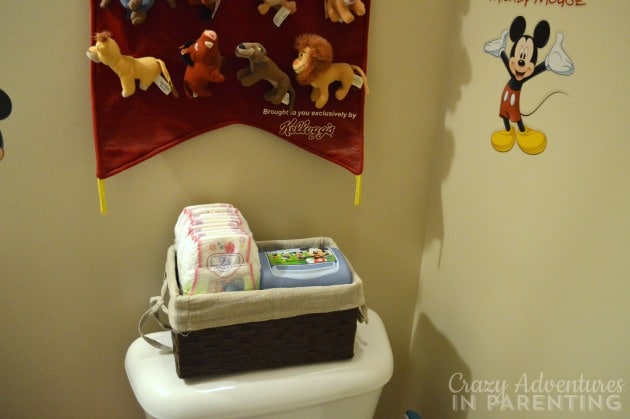 For those important questions and topic related to all things potty training, child development and potty training expert Dr. Heather Wittenberg is back answering the age-old question as to why girls seemingly potty train faster than boys:
It's so funny to me, because I believe all of my children did a great job potty training the about in about the same time, save for our last baby – Baby V. She's had a lot of trouble with making it to the bathroom in time, which is why Dr. Wittenberg's tips and tricks with
Recognizing When To Go
are so helpful to us. That timer trick has really helped!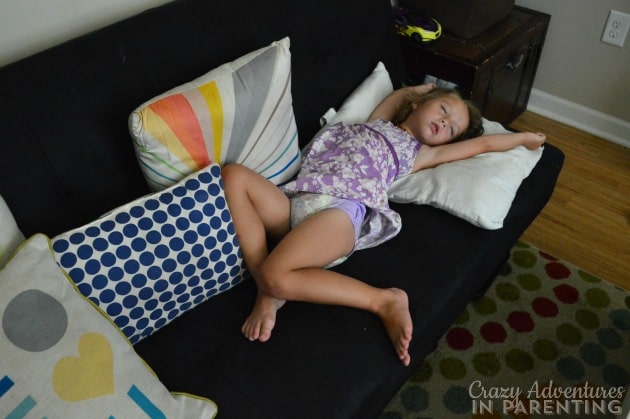 Even with a timer set to go every 30 minutes (or so), if you find your child is spending too much time on the potty trying to go, Dr. Wittenberg shares a few insights about that as well below:
What do you think of Dr. Wittenberg's tips and tricks to help make potty training easier and more fun? Do you have any of your own you'd like to share? For me, I love having Pull-Ups
®
and Pull-Ups
®
Big Kid* Flushable Wipes on the back of the toilet, ready to go in case of emergency. We can stick her clipboard in the basket, too, for handy access!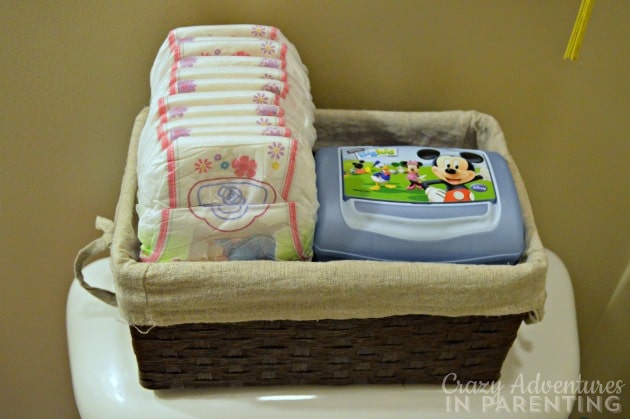 Have you ever considered making potty training fun and game-like? What do YOU like to do?
This post is sponsored by Pull-Ups Training Pants.
Pull-Ups Training Pants are designed specifically to help teach potty training skills. Try them now at your local retailer and visit the Pull-Ups.com to learn more about the Pull-Ups Potty Partnership and discover your child's potty personality.