This is a sponsored conversation written by me on behalf of Horizon Organic.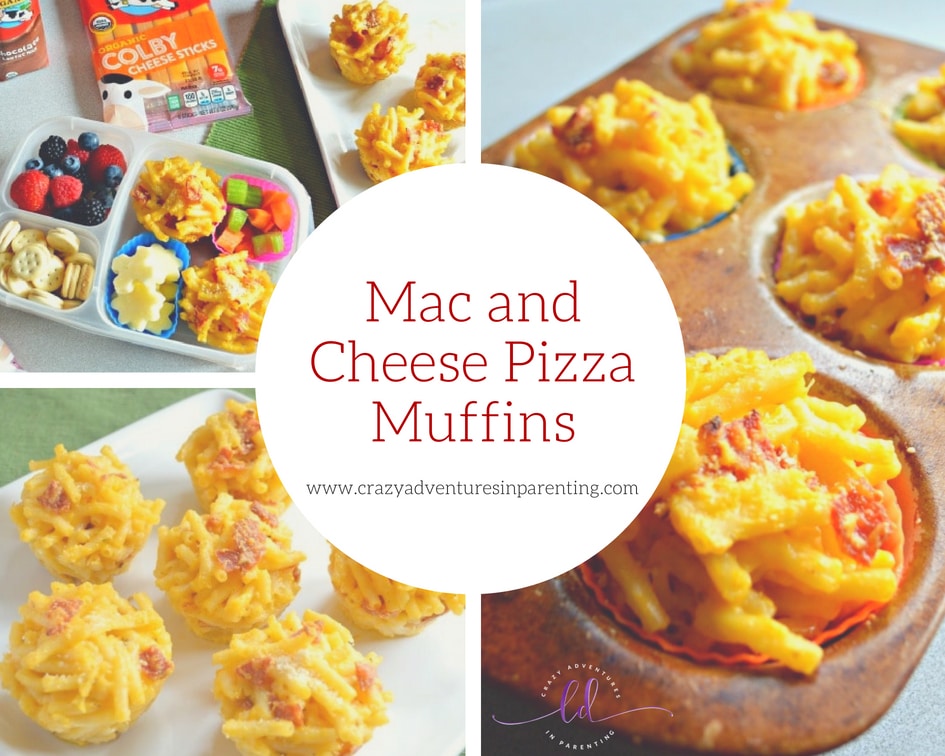 Using Horizon Organic products, these Mac and Cheese Pizza Muffins are super easy and tasty for your kids going back to school for a yummy school lunch!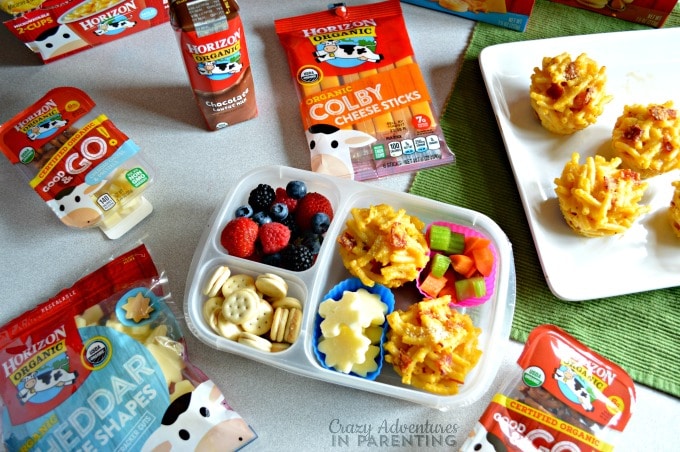 ♫ It's the most wonderful time of the yeeeeeear ♫ No, I'm not talking about Christmas or the holidays, I'm talking about back to school time! I'll miss the easy-breezy summer days, late sunsets, and warm nights filled with friends and fun (hello, cookouts and s'mores!), but it is SO NICE to get back to a regular schedule again with the kids. Plus, I'm a total school lunch making geek – I love getting creative with the kids' school lunches each year with our Operation Awesome School Lunch project! I'm always aiming to take it up a notch, adding a new layer of awesome, all while involving the kids in the process and getting them in the kitchen, too!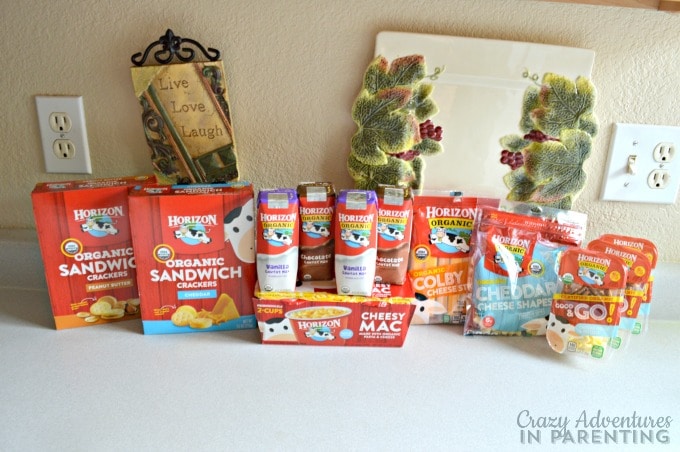 I'm not the only one taking things up a notch every year, Horizon Organic has come out with some amaaaaazing new products to help make school lunch preparation that much more awesome! Again this year, I've partnered with Horizon Organic and Kroger stores to show you just how much you can rock your children's school lunches using the wide variety of offerings in their natural foods section of Kroger stores.
To help make this Mac and Cheese Pizza Muffin recipe, in addition to using mostly Horizon Organic products, I chose to use Simple Truth meat products, as they are free from 101 different artificial ingredients and only available exclusively at Kroger brand stores.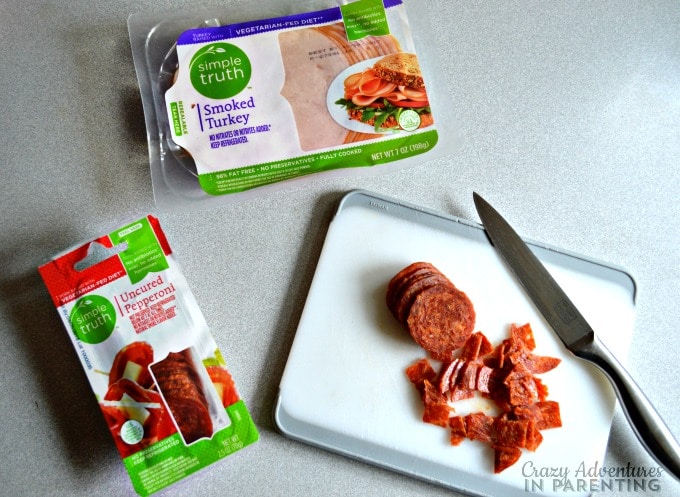 Because I'm looking to make something reliable, easy, yet delicious, I chose to pair two of my children's favorite dishes together into one – pizza and mac and cheese. What a combo, you know? Using Horizon Organic macaroni and cheese, butter, milk, and shredded cheeses, along with Simple Truth meats, I was able to create these simple "muffins" to make my kids' lunches easy to prepare (and eat)!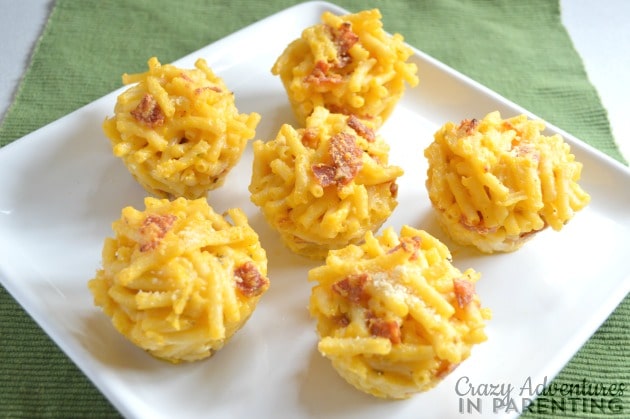 The thing I love most about this recipe is its simplicity – one box of Horizon Organic macaroni and cheese makes 6 overstuffed muffins for this lunch recipe. Turkey, salami, pepperoni – add in whatever pizza toppings you'd typically like! Just don't forget to chop them up teeny-tiny to make them easy for little mouths to eat!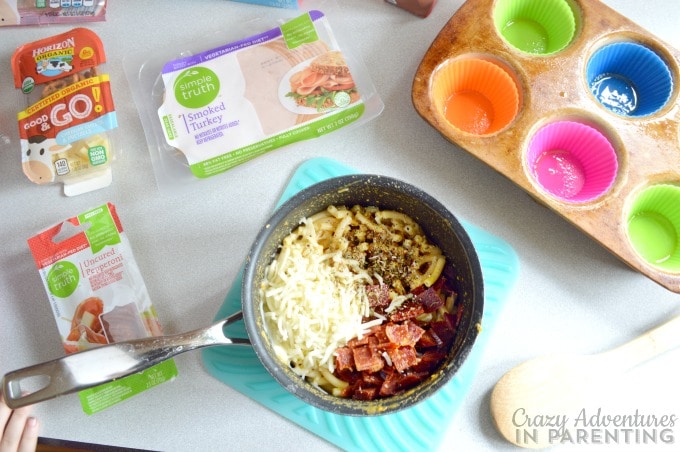 Once the Horizon Organic macaroni and cheese is fully prepared as per the box, add in a heaping handful of both mozzarella cheese and chopped pizza toppings as well as your seasoning.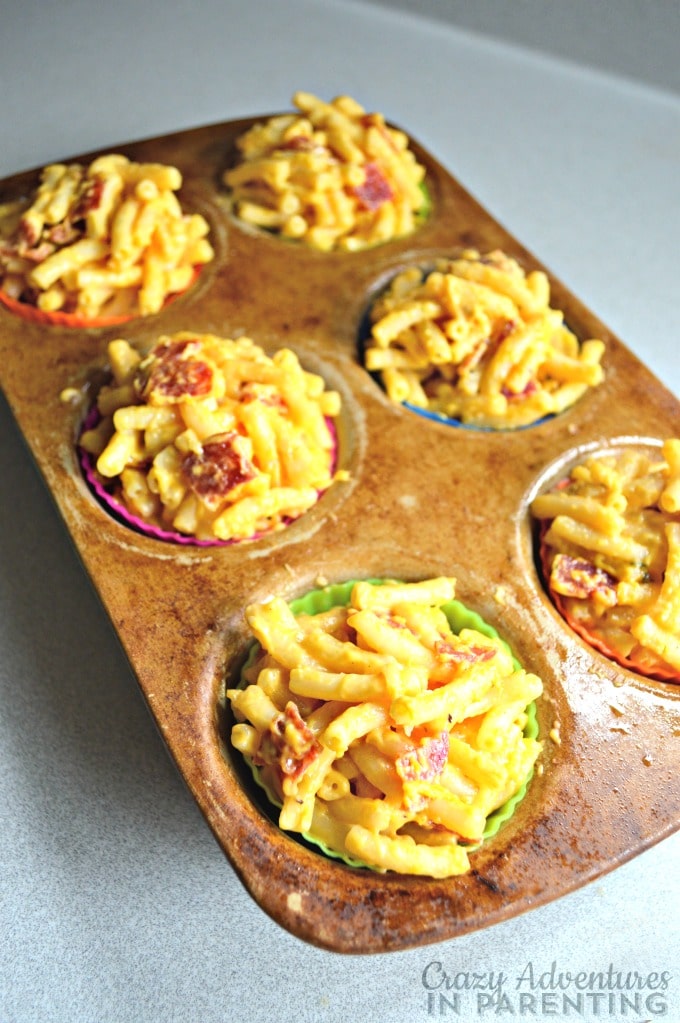 In order to make this recipe easy to cook, I used these silicone muffin cups, which are not only environmentally friendly, but money-saving as they are reusable, too! When sprayed with cooking spray, these muffins cups are easy to peel from your culinary creation. Consider getting these not just for baking reasons but also to use in your kids' lunch boxes as separators too!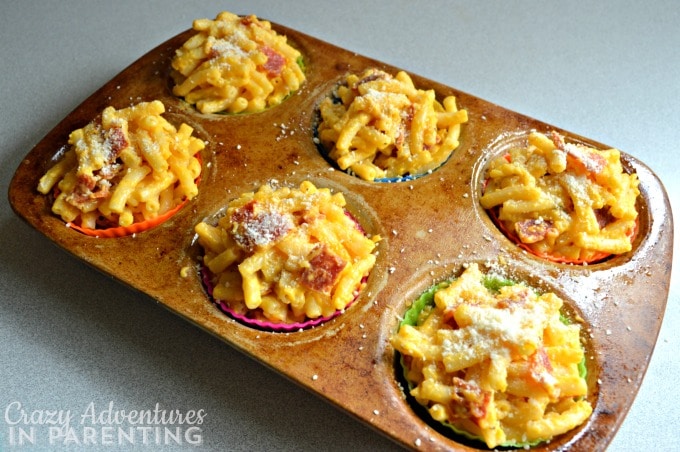 Because this macaroni and cheese dish is already prepared in the pot, it's fairly quick to heat in the oven, as you only need to heat these through. Once cooled and peeled from their silicone cups, you can pack their lunches immediately or place them in their lunchbox containers for the next day. These can even be made in advance, too, and kept for up to 3-5 days in the fridge. (Even longer if frozen!)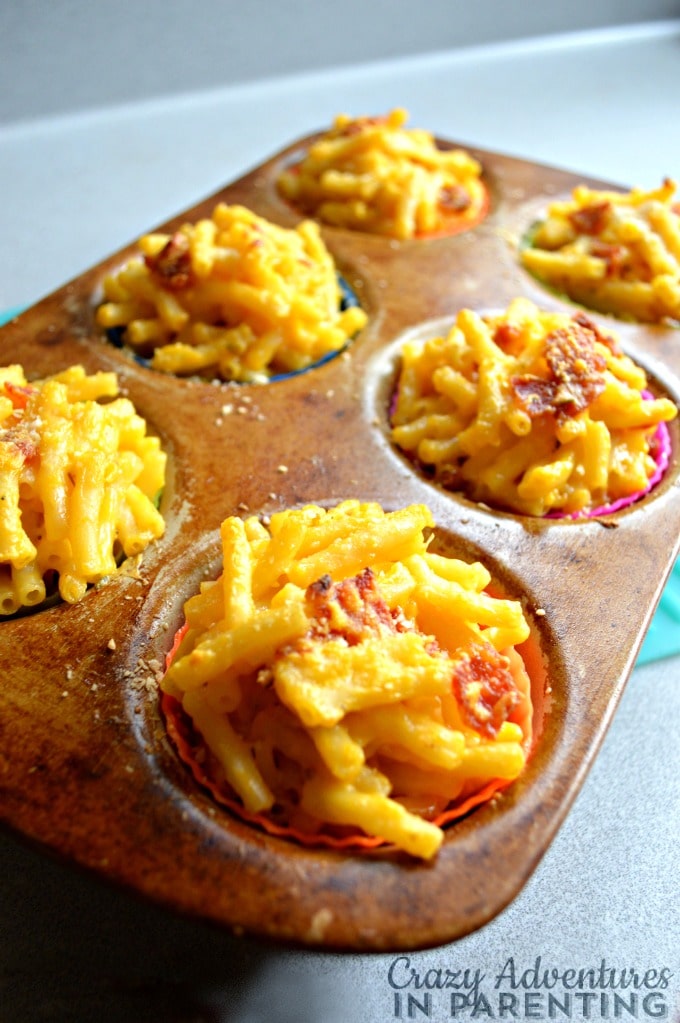 There are so many delicious choices for school lunches available from Horizon Organic at Kroger brand stores. Our King Soopers stores all have the latest and greatest options Horizon Organic has to offer, including the new Good & Go! snacks, like their Organic Cheese & Pretzels or Colby & Apple Strips. Look for these in the cheese section of your local supermarket. We picked up Horizon Organic's Organic Colby Cheese Sticks, too. (Because YUM! Huge cheese fans here, if you haven't already guessed!)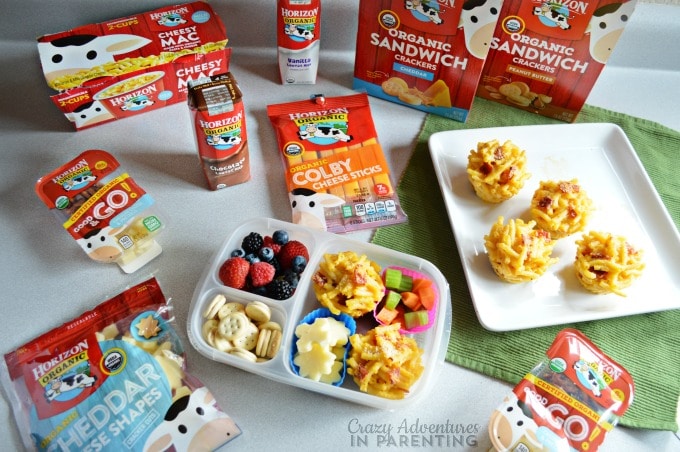 Here's the recipe for my Mac and Cheese Pizza Muffins made with Horizon Organic products.
Ingredients
1 box Horizon Organic macaroni and cheese, whichever variety you prefer

Horizon Organic milk and butter

Horizon Organic shredded mozzarella cheese

Simple Truth pepperoni and turkey (or other meat/pizza toppings)

Fresh ground salt and pepper

Garlic powder

Oregano

Parmesan cheese

Cooking spray

Silicone baking cups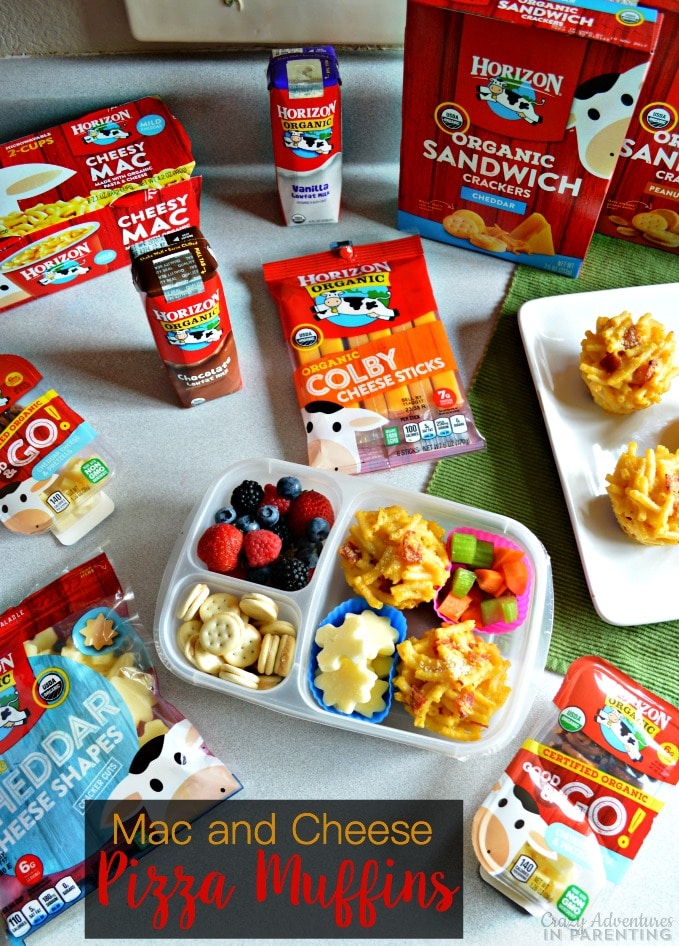 What are some of your favorite tips and tricks to make lunch boxes easy?
This is a sponsored conversation written by me on behalf of Horizon Organic. The opinions and text are all mine.