This post was sponsored by Nature Made® as part of an Influencer Activation for Influence Central and all opinions expressed in my post are my own.
I have a hearty love of supplements, with various deficiencies that I have and such. Food isn't what it used to be, either – no longer chock-full of all the nutrients we need. Supplements are a must for me, you know? Especially when you're a busy mom to eleventy-billion kids and you've come to realize you have certain sensitivities of the 'gut' variety. (Ahem.) That's why I've come to trust Nature Made® supplements – easy to find on supermarket and drug store shelves, available in many varieties to help someone like lil ol' me.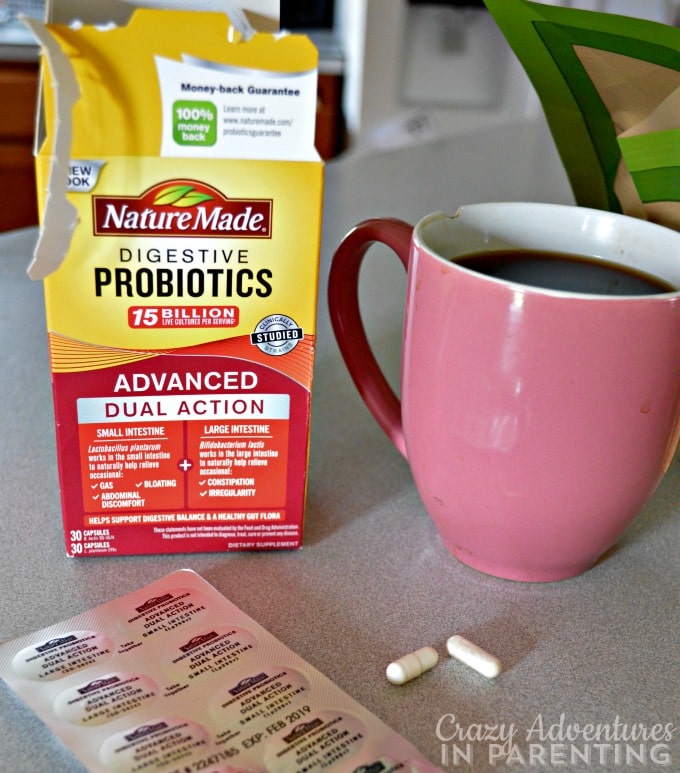 These Nature Made® Advanced Probiotics are dual action, tailor-made for both small and large intestines, specially targeted to help support digestive balance. I find I need help supporting digestive balance with at least 15 billion live cells in these two capsules*†!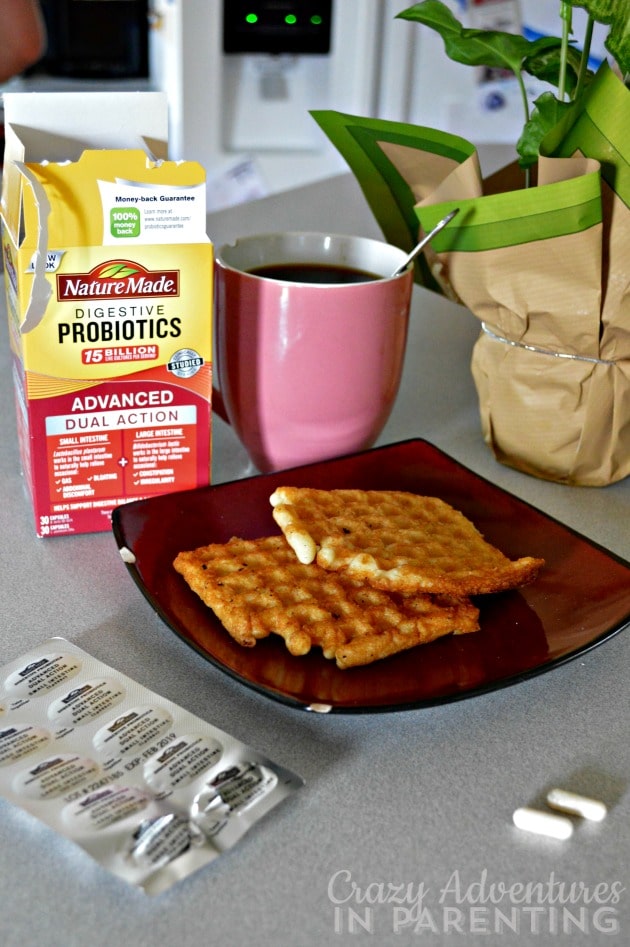 I start the day each day with my cup of coffee, my breakfast, and my selection of supplements to take with food (as recommended). As I'm careful with what I put into my body, I wholly appreciate that Nature Made Advanced Probiotics have colors derived from natural sources (meaning no synthetic dyes), no artificial flavors or preservatives, and they're dairy and gluten-free.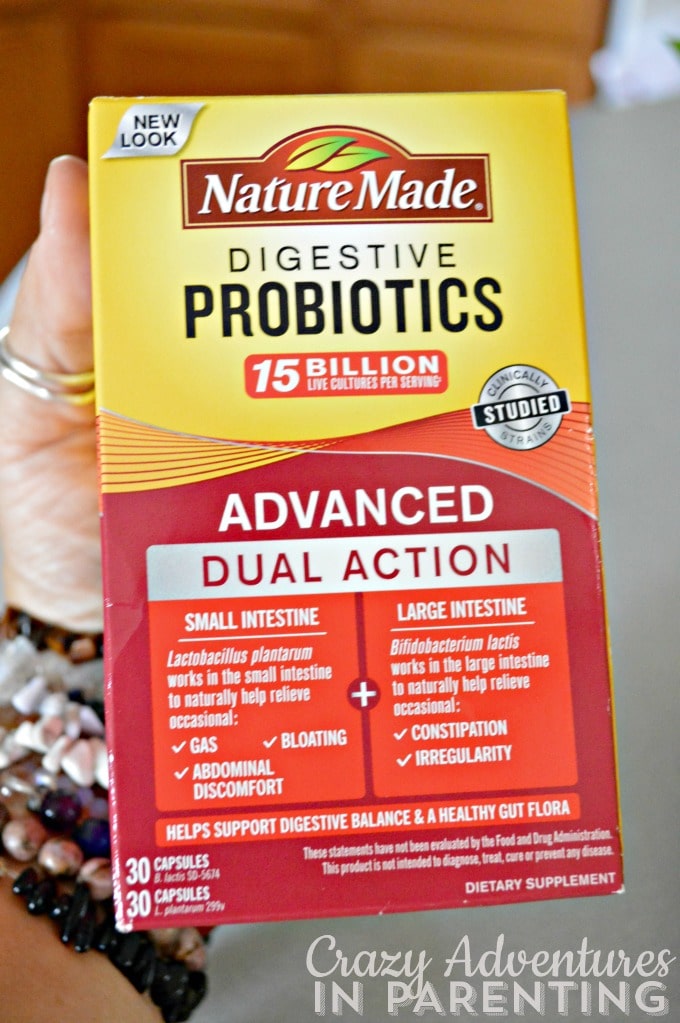 I love that I was able to find these on sale at King Soopers, a Kroger brand store. $5 off, baby! And then I got a $3 off coupon at the register, too! Woohoo!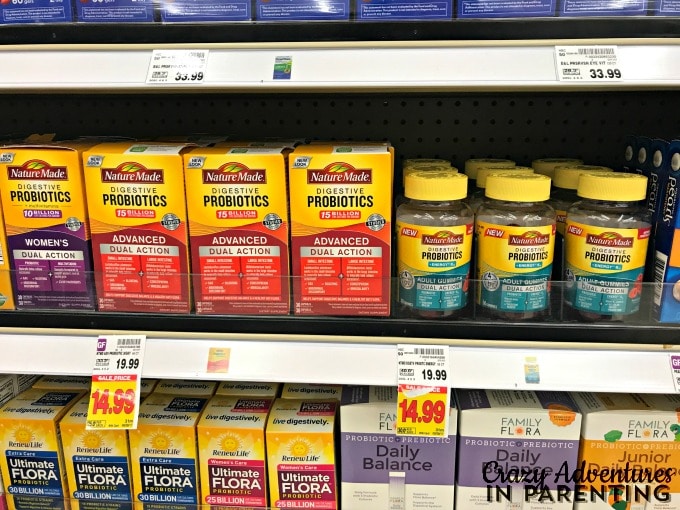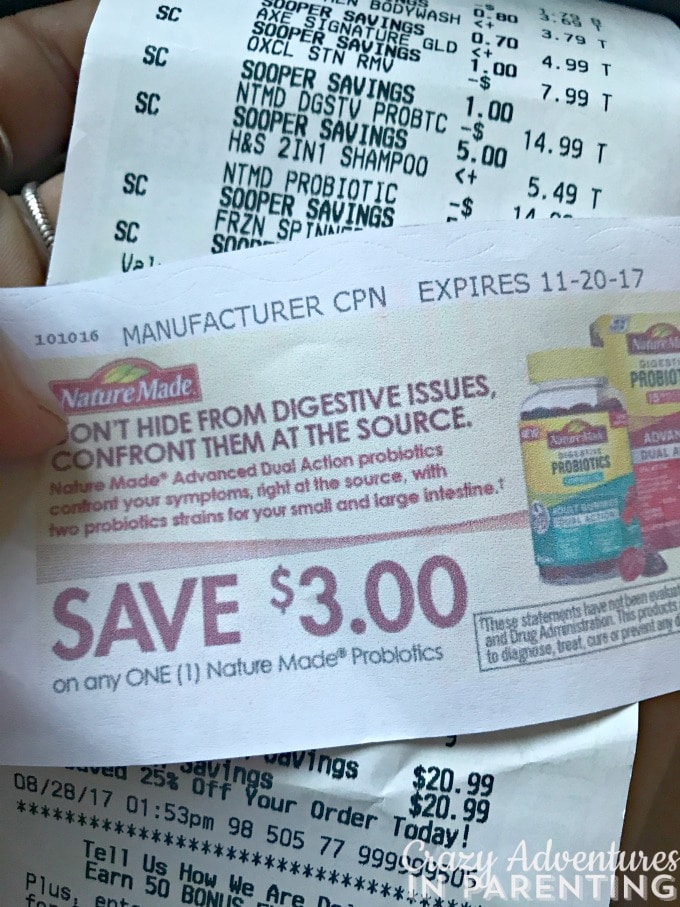 The Nature Made Advanced Probiotics has:
Clinically studied strains
Gentle enough for everyday use
100% vegetarian, gluten & dairy free
15 Billion live cultures per serving*
Advanced Dual Action Probiotics works in your small intestine and large intestine. † It helps support digestive balance and a healthy gut flora.†
* Formulated to provide at least 5 billion live cells per capsule (Bifidobacterium lactis SD-5674) and 10 billion live cells per capsule (Lactobacillus plantarum 299v) if continuously stored in a cool, dry place at or below 77°F (25°C) and consumed prior to expiration date. Storage and handling conditions can vary, and may affect the total amount of cells delivered at time of consumption.
† These statements have not been evaluated by the Food and Drug Administration. This product is not intended to diagnose, treat, cure or prevent any disease.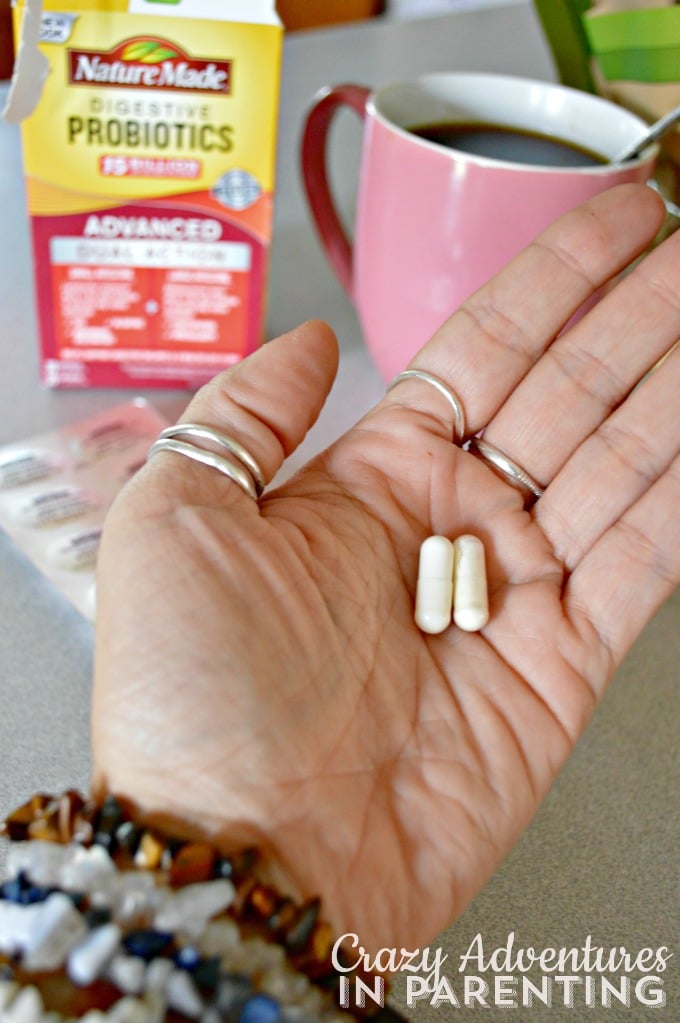 On top of healthy eating, these two little supplements a day help my gut stay healthy. And a happy healthy gut makes for a happy healthy mom better equipped to take care of her kids, you know?
What do you do to help your gut stay healthy?