The reviewer has been compensated in the form of a Best Buy Gift Card and/or received the product/service at a reduced price or for free.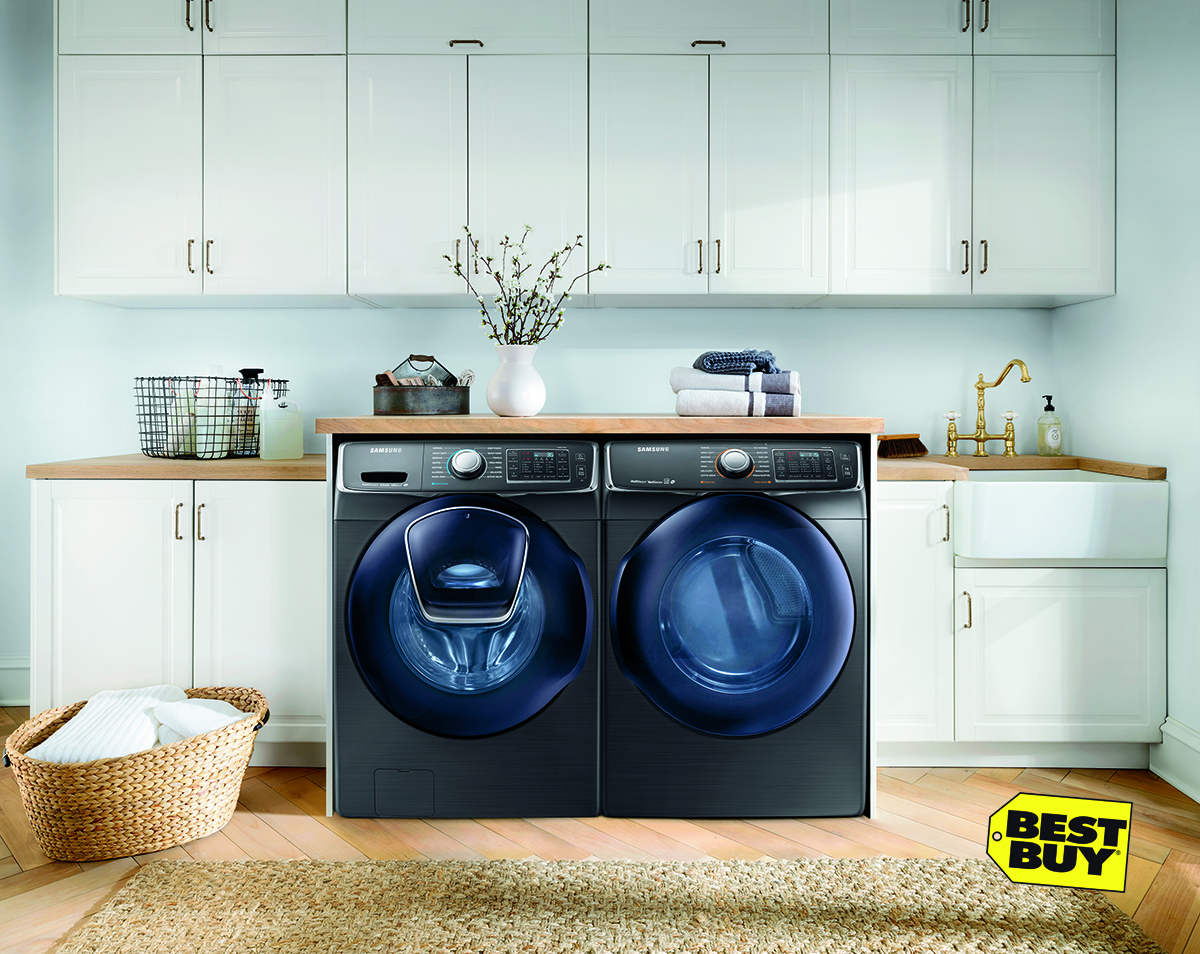 When we purchased our first house, we went all in with ENERGY STAR® appliances. Quite simply, we wanted to be sure we were buying the best products possible that would help us save money while using them. It's one of the most important factors to consider when purchasing new appliances, whether for a new home, updating your current home, or simply looking for better products. And, because of their fantastic extended warranties and friendly service, we always buy our appliances at Best Buy, to include our ENERGY STAR laundry set.
If you're in the market for a laundry set, consider ENERGY STAR from Best Buy. Better for your clothes, for you/your family, and for the environment, ENERGY STAR certified washers use a variety of sophisticated cleaning methods that are gentler on your clothes, while ENERGY STAR dryers use less heat with sensor drying which reduces wear and tear on clothes from over drying. With advanced features that make cleaning and drying easier and more effective, ENERGY STAR certified washers and dryers help protect the climate, which means that your kids and the planet will benefit for years to come.
Clothes washers and dryers that have earned the ENERGY STAR are 25% and 20% more efficient, respectively, than standard models. You can save $490(!) over the lifetime of an ENERGY STAR certified clothes washer and even more with an ENERGY STAR washer/dryer pair.
Did you know – a new ENERGY STAR washer will save you about $45 a year on your utility bills compared to a standard model? Over the lifetime of the product, an ENERGY STAR certified clothes washer saves:
1,100 kWh and more than 2.5 million BTUs of natural gas
33,000 gallons of water
$490 over the product's lifetime
Advanced features available on ENERGY STAR certified washers:
Multiple configurations– ENERGY STAR certified clothes washers are available in either front-load or redesigned top-load configurations which include technology innovations that help save energy and water.
Sophisticated wash systems– ENERGY STAR certified top-load machines clean your clothing just like standard models without wasting water to fill up the tub. Instead, these machines use sophisticated wash systems to cycle clothes through a mixture of water and detergent, allowing the clothes to be cleaned without using excess water or detergent.
No central agitator– Front-load machines tumble clothes through a small amount of water instead of rubbing clothes against an agitator, while advanced top-load machines lift and tumble clothes through a reduced stream of water. Both designs dramatically reduce the amount of hot water and energy used in the wash cycle.
High spin speeds– Efficient motors spin clothes two to three times faster to extract more water. Less moisture in the clothes means less time in the dryer and less energy spent drying clothes.
Long live your clothes– Front-load and advanced top-load clothes washers' sophisticated wash systems use a variety of methods to lift and tumble your laundry, lengthening the life of often-washed items. Additionally, because they are so gentle, many models can safely clean silk, wool and other hand-washables.
INTERESTING FACT: If all clothes washers sold in the U.S. were ENERGY STAR certified, we would save more than $4 billion each year and prevent more than 19 billion pounds of carbon pollution annually. This is equal to the emissions from 1.7 million vehicles. (Whoa!)
Did you know – clothes dryers that have earned the ENERGY STAR use approximately 20% less energy than standard models?
Advanced features available on ENERGY STAR certified dryers:
Low Heat Setting– Longer drying cycles on a low heat setting use less energy. When you purchase an ENERGY STAR certified clothes dryer, look for the cycle that uses the least amount of energy, sometimes known as the "energy-saving" selection.
Steam Cycles– Many ENERGY STAR dryers also include convenient features, such as a steam cycle that can help save time on ironing clothes by preventing wrinkles.
INTERESTING FACT #2: If all clothes dryers sold in the U.S. were ENERGY STAR certified, the energy cost savings would grow to more than $1.5 billion each year and 22 billion pounds of annual carbon pollution would be prevented.  This is equal to the emissions from 2 million vehicles. (Double whoa!)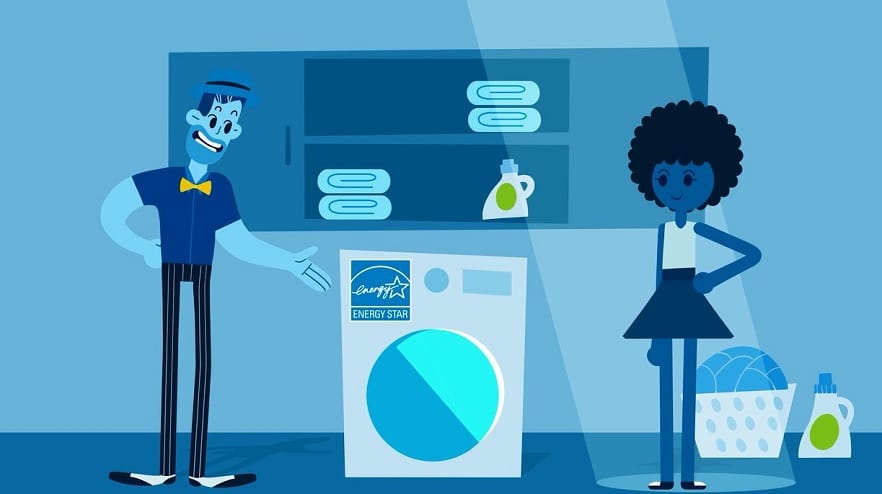 Click this link to find rebates in your area on energy-saving home products, including major appliances, thermostats and more. It's worth checking, I found some awesome rebates in my area that will help us this winter!
Best Buy is committed to positively impacting the environment and its communities by providing their customers with a wide assortment of sustainable products. This includes offering a large selection of energy-efficient products, including ENERGY STAR certified electronics and appliances. Best Buy is proud to be a 2017 ENERGY STAR Partner of the Year, their fourth consecutive year, for which they've also received a special distinction for Sustained Excellence.
Watch this video to see how ENERGY STAR certified products save money, reduce energy use, and protect the environment by meeting strict energy-efficiency guidelines set by the U.S. Environmental Protection Agency and the U.S. Department of Energy.