This post is brought to you by Genworth and Brandfluential.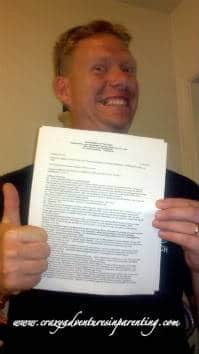 When the orders finally came down to leave Fort Polk, we couldn't have been more excited. Finally, after three long years stuck in the woods, secluded from civilization, we were leaving! Hooray! I swear, my husband practically showed anyone who he came across that he had orders to leave.
I sprang into action and hit the ground running, already looking at on-post houses, searching through their schools, seeking out anything and everything I could, and tacked it all to my noteboard on the wall behind my desk.
But the folks at housing we no joke, and the wait list scared me.
A one year wait for five-bedroom housing, and we were slated to move in six months. Fort Sam Houston housing communicated to me that, even with orders in hand, they would not place us on a wait list until my husband had officially signed into post. As in, out of Fort Polk, and into Fort Sam Houston. And THEN we'd finally get on the year-long waitlist.
HOLY CRAP! We'd have no house for a year.
We had rented off post once before, so we just figured we'd (have to) do it again, even if only for a year. Until we looked up the BAH rate (the military's Basic Allowance for Housing) for Fort Sam and compared it to available (and big enough) rentals in and around the area. Rental prices exceeded the allowance, oh my gosh. Strike two.
Renting was now a no-go, too. What were we going to do?
I believe it was sometime in March, two months before our slated departure, during another frantic search online for rentals that my husband finally came up with the idea of potentially buying our first house. He saw a listing for a rent-to-own house which eventually led to his sudden search for available homes for sale.
Purchasing a home, as it turned out, was the more economical move for us. But it was PUR-CHA-SING-A-HOME. AHH! That freaked me the heck out. We are military, we move often. Our orders for Fort Sam were for three years – you don't generally buy a house (let alone your first house) to only live in temporarily. (Or do you?) To say I was a giant ball of nerves would be an understatement. Being six hours away from our soon-to-be new city was also tough, we spent our next weekends with backbreaking travel in our minivan and eleventy-billion kids back and forth walking through home after home.
I had visions of what searching for our first home would be like, and this was not it. Practically living out of the same hotel on the weekends for a month, and fast food, while we galavanted around San Antonio everyfrigginwhere in the 100-degree heat. It was tough to set foot into others homes, picking apart what we liked and didn't like, let alone doing our best to not fall in love with the ones that were perfection.
It was all so exciting. Regardless of the crazy heat and living out of a hotel, we took the time in the car following around our realtor to sight-see and daydream about finally living here. Sometimes, houses spoke to us. Sometimes, the electricity that coursed through you was almost immediate. It was so tough not to fall in love.
At first, it was this one. Our first choice.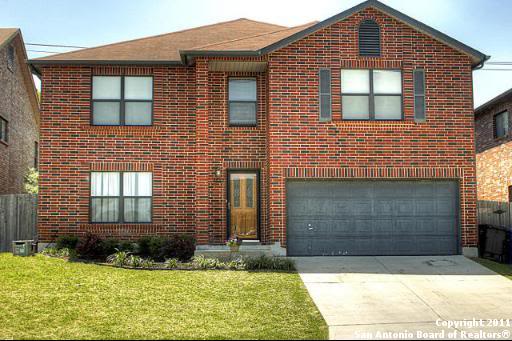 3300+ square feet of magnificence. Surely they'd jump on our offer for the asking price, right? Especially after six months on the market (which is supposedly bad). It was an absolute roller coaster of emotions, knowing the predicament we were suddenly in, on the clock with the movers slated to come within a month, our lender needing 30 days to close, and sellers with realtors who didn't appreciate how tough it was being military buyers coming in from out of town. Five agonizing days after we made our offer, they rejected it. Our first heartbreak. (I still sometimes dream about this house.)
Then it was this house that made me want to sing.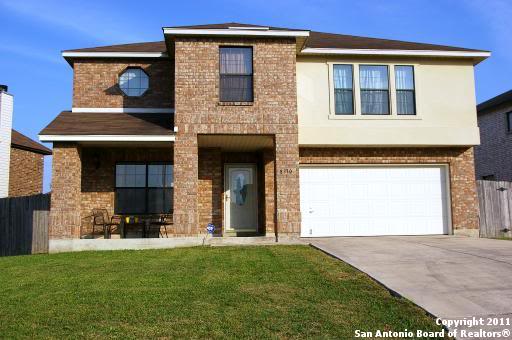 You can see they'd set out something to drink for us on the porch. It was a beautiful gesture out front an equally as beautiful house, both inside and out. Slightly smaller than our first choice, it still had loads of room and tons of character. We made an offer, crossed our fingers, toes, eyes, and everything we had, and prayed the sellers could work with our insane time table. After all, we were told they were military, too, and the wife had stayed behind to sell the house while the husband had already moved onto their new duty station. This had to be kismet, right? She was just as eager to leave as we were to move here, right?
Wrong. Within 20 minutes of our offer submission, they rejected us, too. (Hey, at least they didn't dawdle like the first owners did.) I was devastated, and wrote this when it happened:
I confessed to my husband that I didn't think I could sign on the dotted line to be turned down again. That I couldn't continue to put my heart out there to be turned away, and wrecked. I couldn't continue to bring all six of my children into houses that they love and want to become theirs, only to tell them that it didn't work out. Again.
(You can read the rest of the nerve-wracking timeline in greater detail here.)
Our realtor was a real champ, though, with eleventy-billion kids of her own, and decades in the real estate game, she knew her stuff and held our hand through this more-agonizing-than-normal process. She helped us sift with more home searches, ultimately landing us on the doorstep (both figuratively and literally) of our third choice; a spacious, older home, with wooden floors, large yard, nice landscaped backyard, and a fireplace.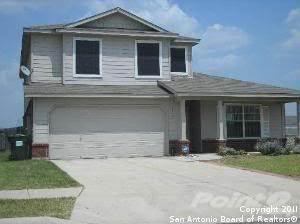 I almost didn't believe it when the offer was accepted (yay!), but amazingly enough, the next day it failed inspection (boo!), so our offer had to be rescinded (more booing!). What an absolute nightmare THAT was itself, let alone that we had now endured three failed house offers.
We were out of time and now left with the only choice we had – an empty, almost completed builder home we'd toured. The builder home that was on the high end of our budget and lowest end of square footage we were looking for, too. Not necessarily qualities we were desperate for – you usually want more space for less money, not less space for more money – but we sure did like that it was a brand new house with new everything and that no one else had ever lived there.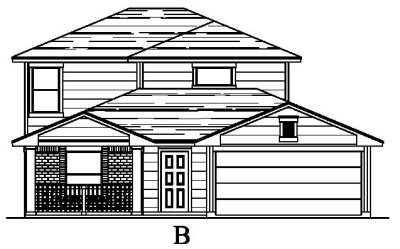 I wish I could say it was smooth sailing from here, now that we'd found a house to move into, but it wasn't. The guy on the receiving end for the builder, responsible for collecting every piece of documentation we had ever acquired and thensome as a couple, kept misplacing or misfiling said documentation, almost causing us to not close on time. Yet another crazy situation we'd found ourselves immersed in. Our realtor helped once again (along with some helpful folks from the builder's main branch who swooped in to the rescue). Papers signed and filed, closing date scheduled, we could finally breathe, right?
Wrong! Movers not only came a day early to pack us, they tried to tell us that our five-bedroom house would be packed in only a day. SAY WHAT? Haha, um, no.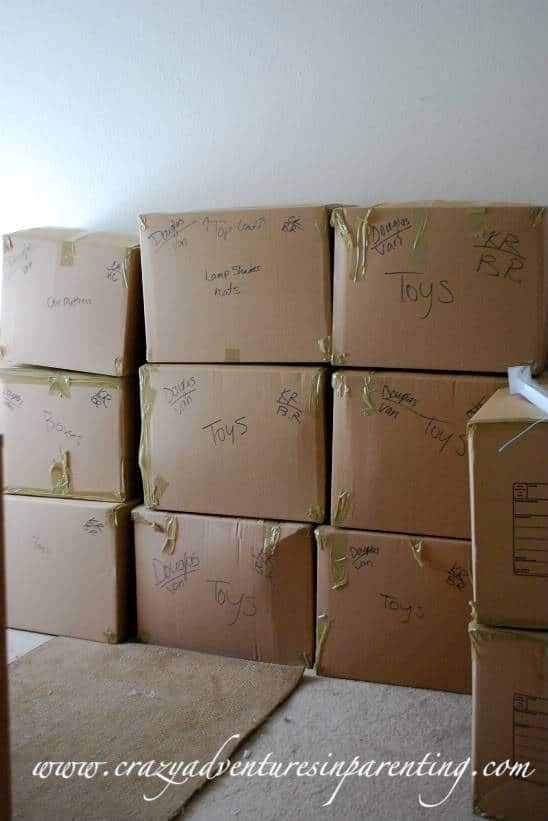 Not only that, but after that major snafu, they were obscenely rude to us, and overpacked us to the point where we had to repack boxes that were practically half full with packing paper the day the transportation truck came, just to ensure our stuff fit on the truck. (I think these folks are paid per box.) Holy nightmare-and-a-half, Batman! I just wanted to be in our new home already! Get us out of here! Siyonara, Fort Polk. Please! Bring on our new house!
Thank goodness for San Antonio.
Thank goodness for this place, for our neighbors, for the heart-swelling pride we felt settling into life in a house we can call our own.
Thank goodness for this fantastic school district, and all this place offers. There is seriously everything here (except an Ikea). We love it so much here, we don't want to leave.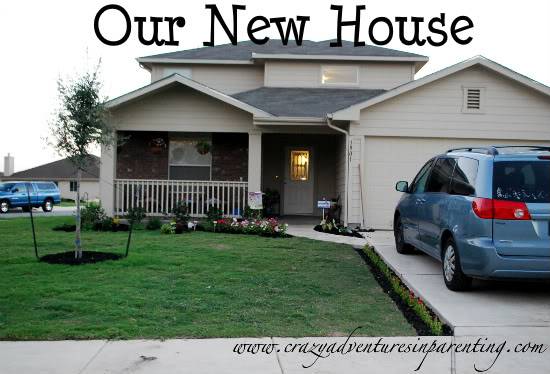 It might not have been the prettiest path we took for our first time, but my goodness, I truly love being a homeowner. I love being able to take on home projects and really make this place our own. I miss being so connected to post and to on-post events, but nothing beats owning the four walls and ground beneath you.
If you're currently in the market for purchasing your first home, here's a few tips we learned (potentially the hard way, ahem). These can help you navigate the first home purchase waters a lot easier:
Start early. The earlier you start your home search, the better. You need all the breathing room you can get to fare any issues that may arise (if there are any). Not only does this give you time to fine-tune your search for the perfect house, it gives sellers time to respond and counter if you aren't on a strict timeline (like we were). 
Check your credit. "Cash and good credit are critical to snagging a bargain home and keeping it," says Morgan Brennan in the article How To Buy Your First Home on Forbes.com. Our credit score wasn't as high as it could've been, because we didn't realized we'd be home buying. If you're planning on purchasing a home, do your best to create a budget, pay down some debt, and stop opening up credit and be stricter with your money.
Worried about your downpayment? There are alternatives. If you don't have 20% saved for a downpayment, don't worry. There are government backed loans available for 0% to 3.5% down, and military can get a VA loan. Also, with mortgage insurance from Genworth, you can take advantage of low interest rates and home prices and get into a home without having to come up with a 20% down payment.
Get pre-approved. Getting pre-approved gives you an idea of what you can afford, and it might surprise you how much you can afford, especially if you are a woman. According to USA Today women's financial power is on the rise! Pre-approval also helps to expedite the closing of your home purchase.
Research to find a top-notch realtor. I wholly attribute our ability to have gotten into a house on time to our fantastic realtor. This is the person who will advocate for you, you need experience and wisdom on your side. We found a realtor that not only had decades of experience, but one who understood big families because she has one of her own. 
Don't fall in love with every house. It's hard not to (God, is it hard not to), but try to keep your emotions in check. Don't pick out paint colors until the offer is accepted and the inspection is approved.
Definitely DEFINITELY get your potential home inspected. That third house above looked pretty nice, right? In and out of it, we didn't find anything wrong with it, but the inspector sure did. We had no idea it was actually sinking into the ground, along with other huge issues we couldn't see. That couple hundred we spent on the inspector was worth its weight in gold. Your first home is a major investment – consider this an insurance policy you didn't just purchase "The Money Pit."
Expand your horizons. You should definitely have an idea of what style of house you'd like, and what neighborhood you want to move into, but don't get too pigeon-holed into one style or end of town. We weren't sold on the town we ended up moving into originally, because we thought it was too far and we'd originally wanted to be closer to post, but our realtor kept insisting how great the school district is, and now we've seen it firsthand, and it isn't nearly as far as we'd thought.
Heed your realtor's advice. Like I said in my previous point, she said "trust me" on (many) more than one occasion, particularly about the area we were moving into. It wasn't on our radar until she began showing us properties, and I'm so glad we listened to her now.
Wait to show the kids. Don't make the same mistake we made – keep them occupied in the car with a movie, coloring books, game systems, cards, and more. Don't traipse them from house to house if you can help it. It's not only information overload, it tends to get their hopes up like it does yours, too.
Do you have anything else to add? How was your first home buying experience? Or are you planning to buy your first home soon? I'd love to hear all about it!