This is a sponsored post on behalf of Horizon Organic.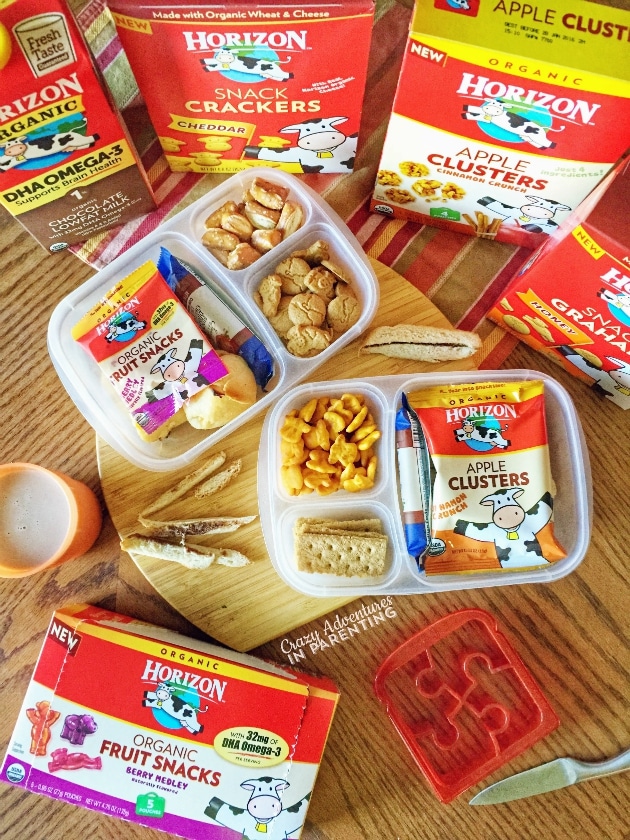 Now that back to school is in full swing, and packing lunches and nightly homework are daily tasks once again, I'm hoping to rock our school routine right away, and make this year the Best.Year.Ever. (!!!) We are doing our best this year to get Operation Awesome School Lunch back on track, too, and that starts with some SERIOUS school lunch planning, friends. Sandwich, leftovers, or no, read on for tips on how we're helping to rock the lunchbox this school year!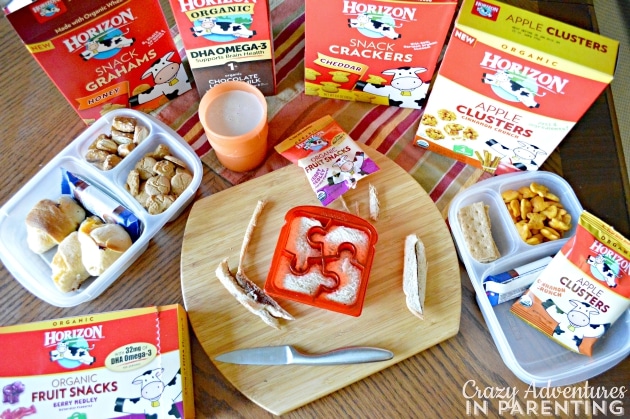 First thing to consider when making lunches is the "fun factor." Just because you're serving your child a sandwich, doesn't mean it has to be "just a sandwich." It takes very little effort (and waste) when you use cute sandwich cut-outs or presses, like this puzzle-piece cut-out or Mickey Mouse press! Cute sandwich shapes always bring a smile to my children's faces at lunch! Here's a tip for you when using them: when making cut-out sandwiches for the kids, I've learned to use a sharp knife around the edges (since bread is doughy and pliable, it can be tough to cut through with simple plastic). Once cut with a knife to get the crusts off, lift the sandwich and press through on the bottom to ensure a clean cut all the way through.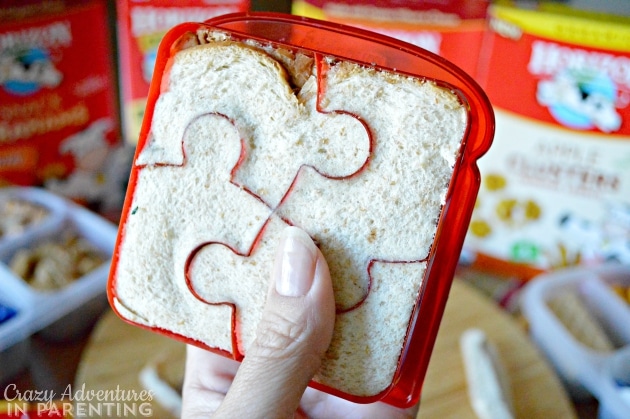 Another way to make lunches fun is to make a different type of sandwich – why not use crescent roll dough to make a baked crescent roll sandwich, or use rolled out pizza dough to make homemade pizza rolls? You can also combine a few kid favorites, like Horizon Organic macaroni and cheese, to make a bacon macaroni and cheese grilled cheese for lunch! Or, perhaps create a sandwich with a twist (literally) by rolling up some of your children's favorite sandwich fillings into a sandwich roll-up? The possibilities here are endless (and super fun)!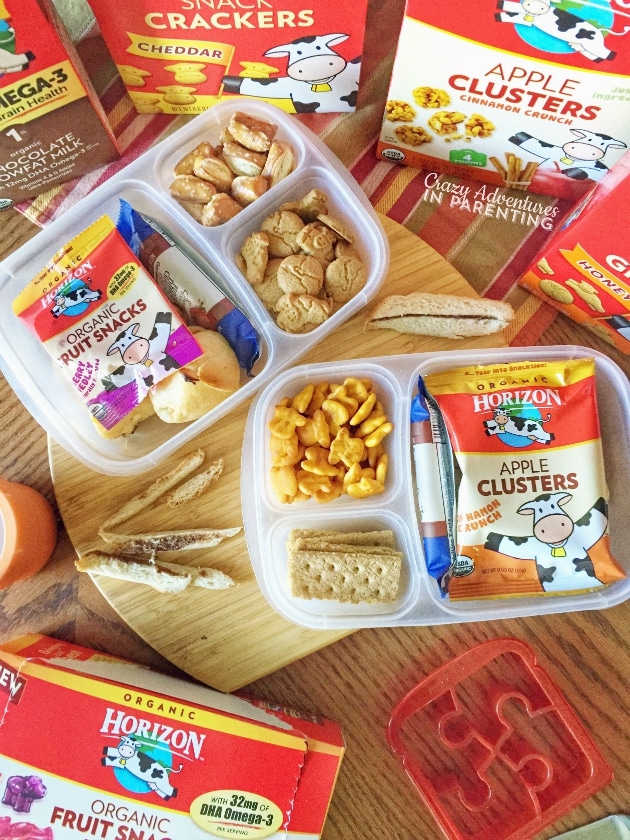 Now that you've got the main lunch dish secure, let's talk sides, shall we? We add fruit cups and cheese sticks into their lunch bags everyday (protein and fruit definitely helps them power through their school day), but we vary the other stuff based on each children's taste. My children adore Horizon snacks, and with good reason – not only do they taste amazing, they're organic (or made with organic ingredients) and are packaged easily, too! Here's a look (below) at our most recent shopping trip and our Horizon Organic haul from the supermarket. (See that chocolate milk there? Ohhhh myyy! You haven't lived until you've had some of Horizon's delicious chocolate milk with their honey grahams or apple clusters – so yum!) Be sure to check out how to make our GORGEOUS Apple Rose Tarts to include with your Horizon snacks for lunch!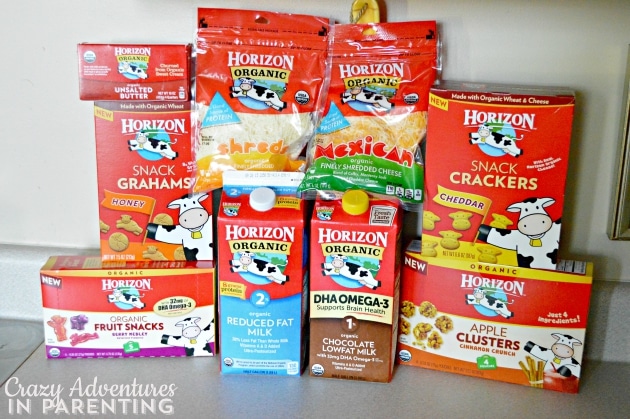 Baby V is quite excited to get in on the school lunch action, too. Packing her a "big kid" lunch makes her feel equally as important and special as her brothers and sisters. Plus, it's nice to be able to have her lunch already made, and ready-to-go, should we decide to go somewhere, or if we have a busy morning of play time. These snacks are just as appropriate for toddler-sized hands as they are for our school-aged kids. (Her favorites are the "moo-cow" cheese crackers.) 🙂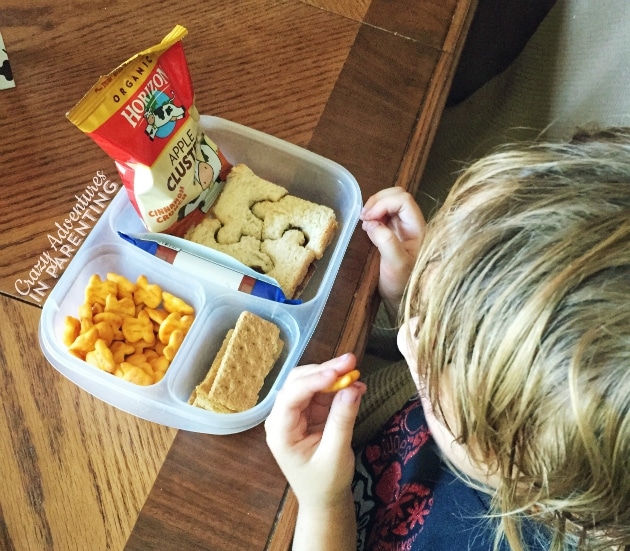 Craving more lunchbox ideas? Be sure to follow Horizon on Twitter, Facebook, Instagram, and Pinterest for more fun and easy snacking solutions for our active kiddos.
This conversation is sponsored by Horizon. The opinions and text are all mine.