Mushroom Ricotta Tart with Fresh Spinach
Good gravy, sometimes you just gotta say "yes" to those cravings. Say yes to the fresh ingredients, the farmers market fresh spinach, the creamy ricotta you picked up from the store the other day, the freshly crushed garlic, to the fluffy light pastry tart you know will feel buttery against your lips. This Mushroom Ricotta Tart was exactly what I was looking for!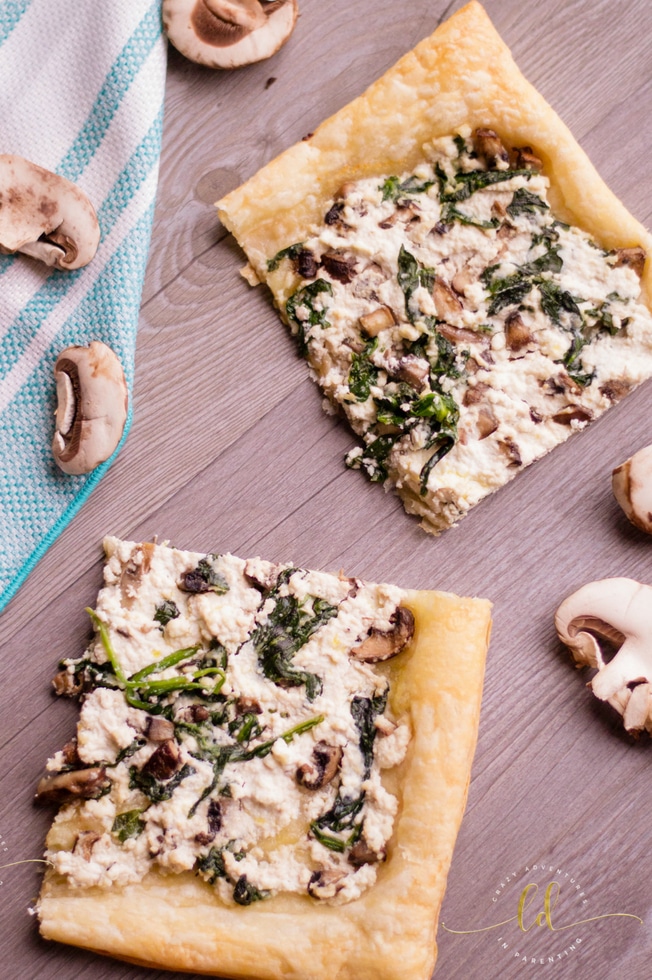 This freshly made tart gives off that garden-fresh flavor with minimal effort. And when you're entertaining? Sometimes, less effort is EXACTLY what you're looking for!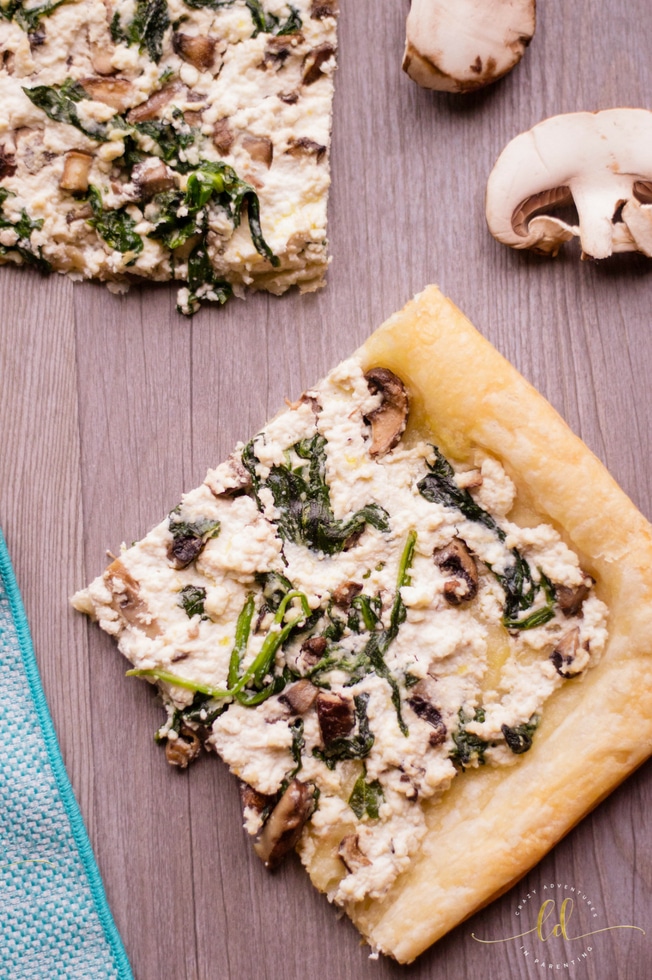 Almost pizza-esque in its preparation but with better, lighter ingredients, it hits the spot when you're looking for a tasty summer fare. (Y'know, if you fancy something more pizza-ish, I'm sure some tomatoes on top might be fantastic).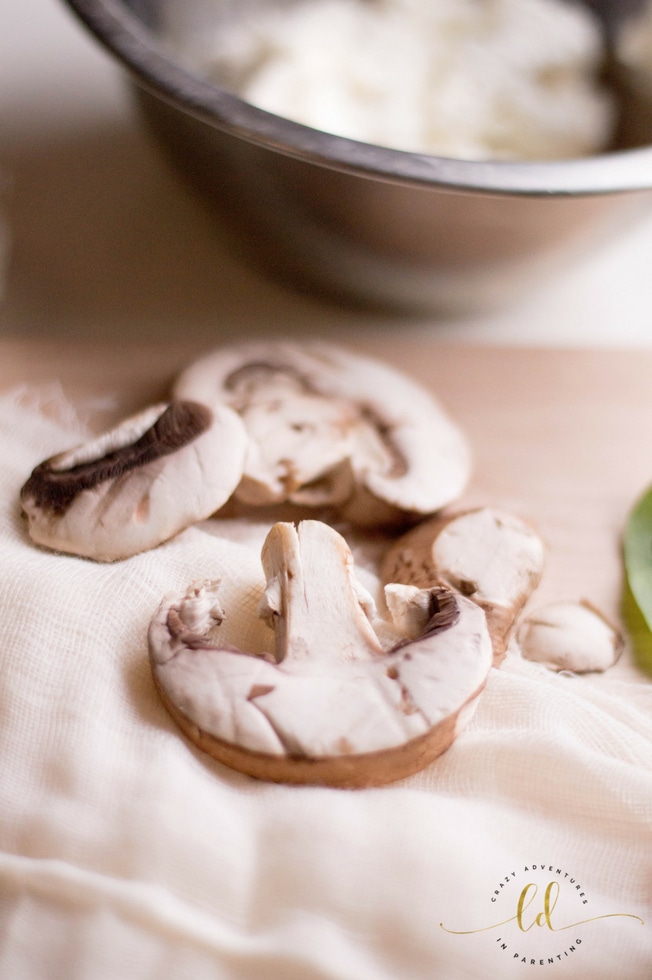 I didn't always like mushrooms, you know. Or tomatoes, brussel sprouts, and pork chops, lol When I was a child, I thought mushrooms tasted "dirty" and I picked them out of everything. Now? It's that gritty, garden-esque taste that I crave. That earthiness that gives dishes spunk, you know? I eventually overcame my hatred of pork and brussel sprouts, but tomatoes and I are a bit rocky.. I love them cooked, but I'm not a fan of 'em raw at all!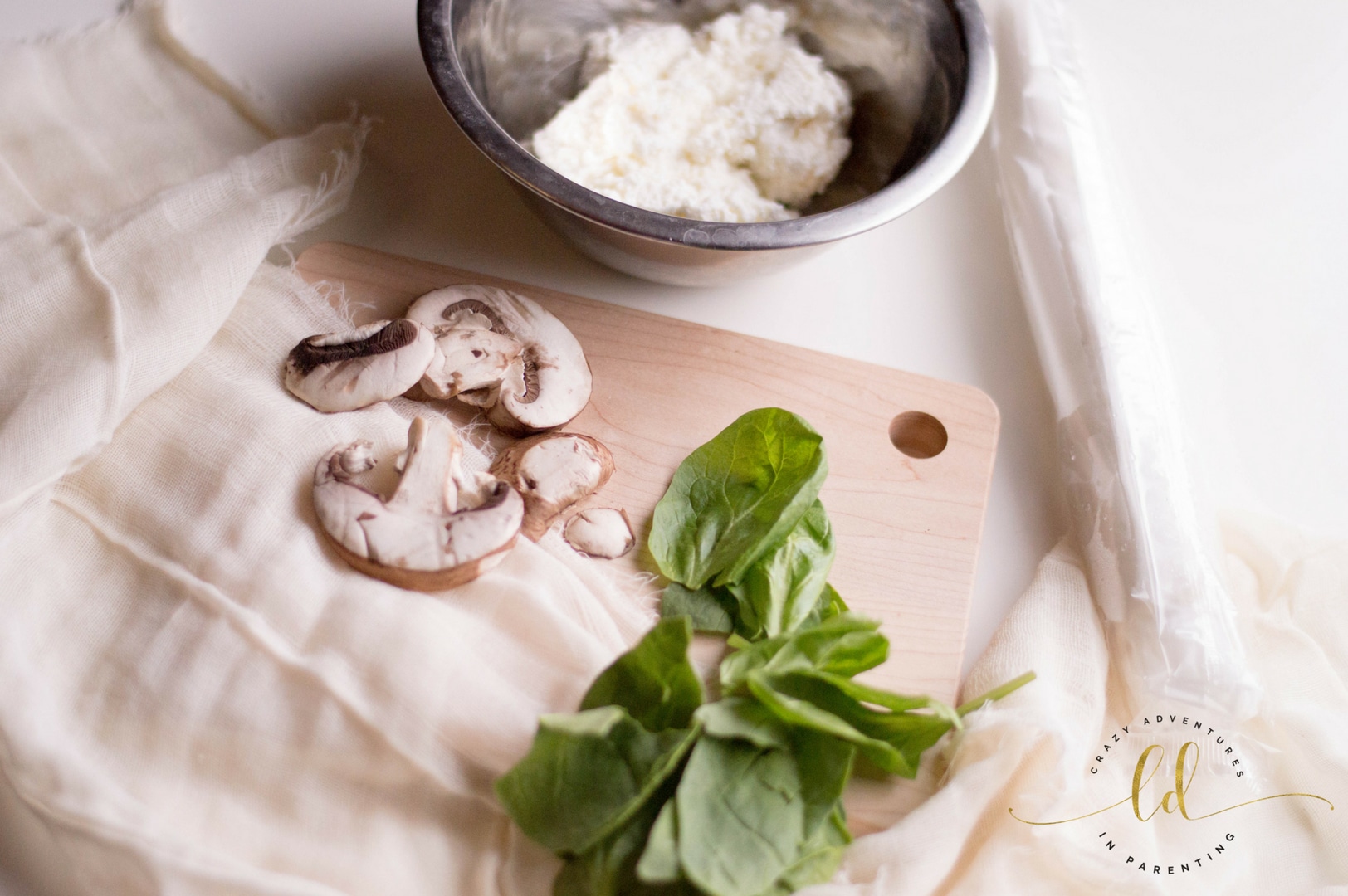 I've come a long way from my picky tastes as a child. It's why I'm always encouraging that my kids try anything and everything we prepare – you never know when your preferences change. That moment when a certain ingredient or something just clicks, and suddenly tastes delicious to you. Besides, I want them to be able to take on the world, and to do that, it's about being daring. Taking those chances. Mind of matter, you know?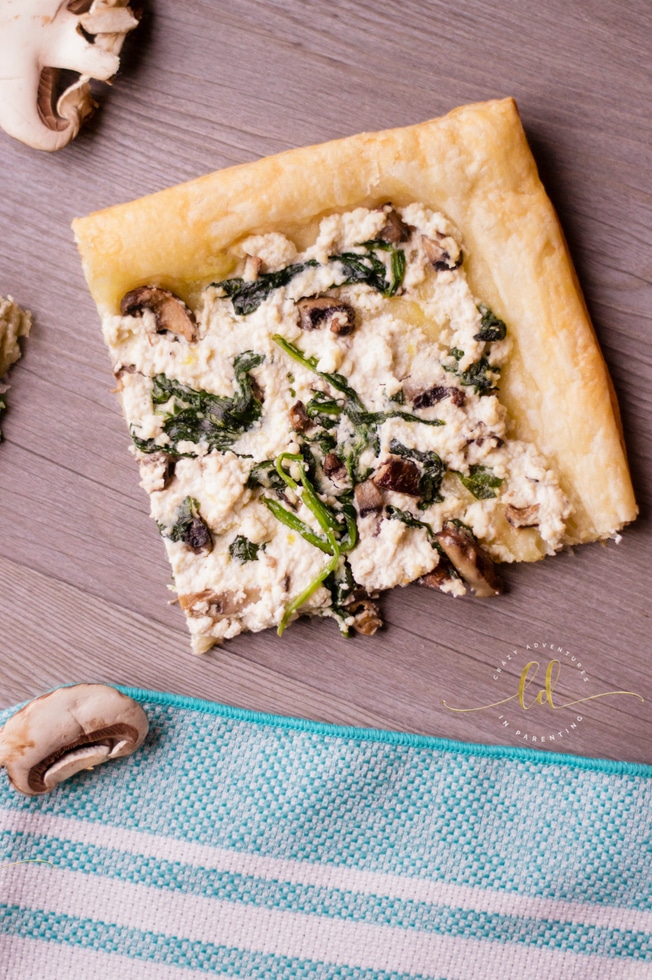 Plus, because of its simplicity, these Mushroom Ricotta Tarts are something you can make with your children! Have 'em mix up the ingredients, have them help you spread the mushroom mixture on the pastry. Getting kids in the kitchen at an early age helps prepare them, encourage them to be more away of what they're putting on their plates and in their bodies, you know?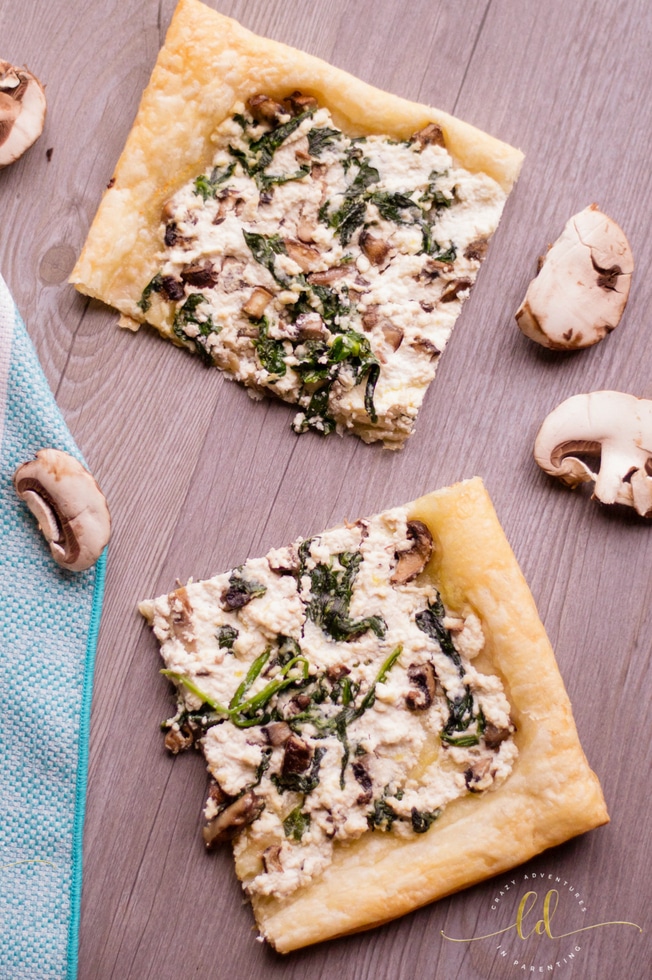 Gather those ingredients, get your kids to come on in and get your spinach ready while you mince garlic and mushrooms.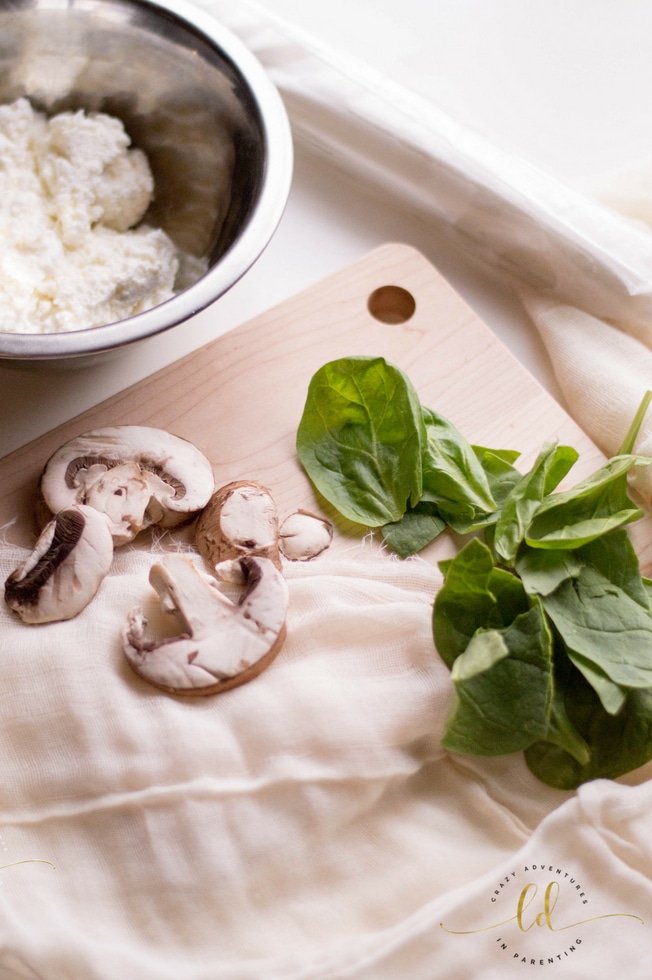 Drizzling a little oil in a skillet, sauté those mushrooms until they sweat, then add the spinach and garlic.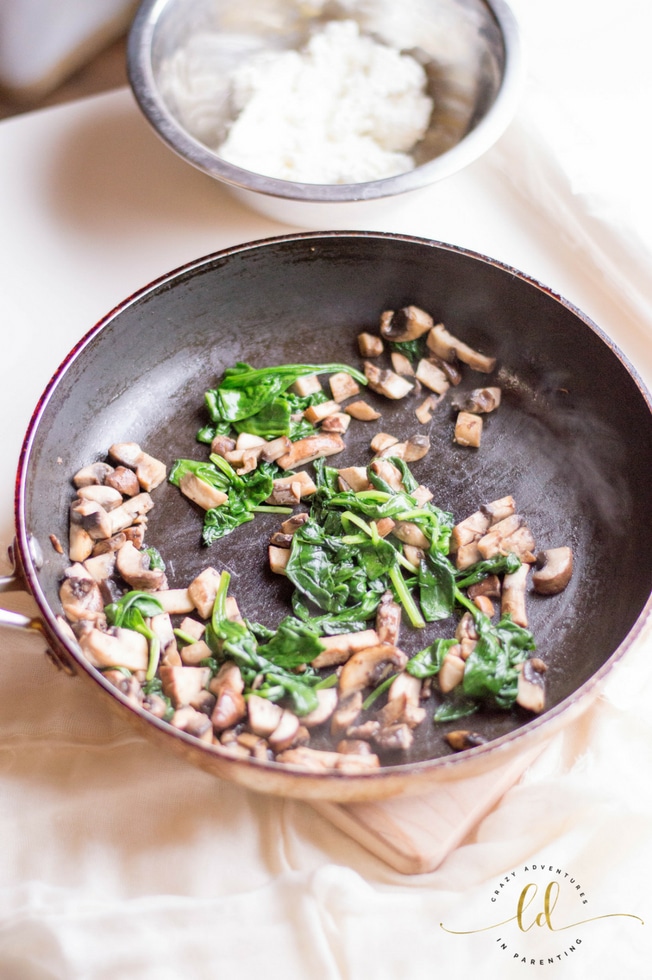 Sauté them until the spinach is wilted and everything's cooked through.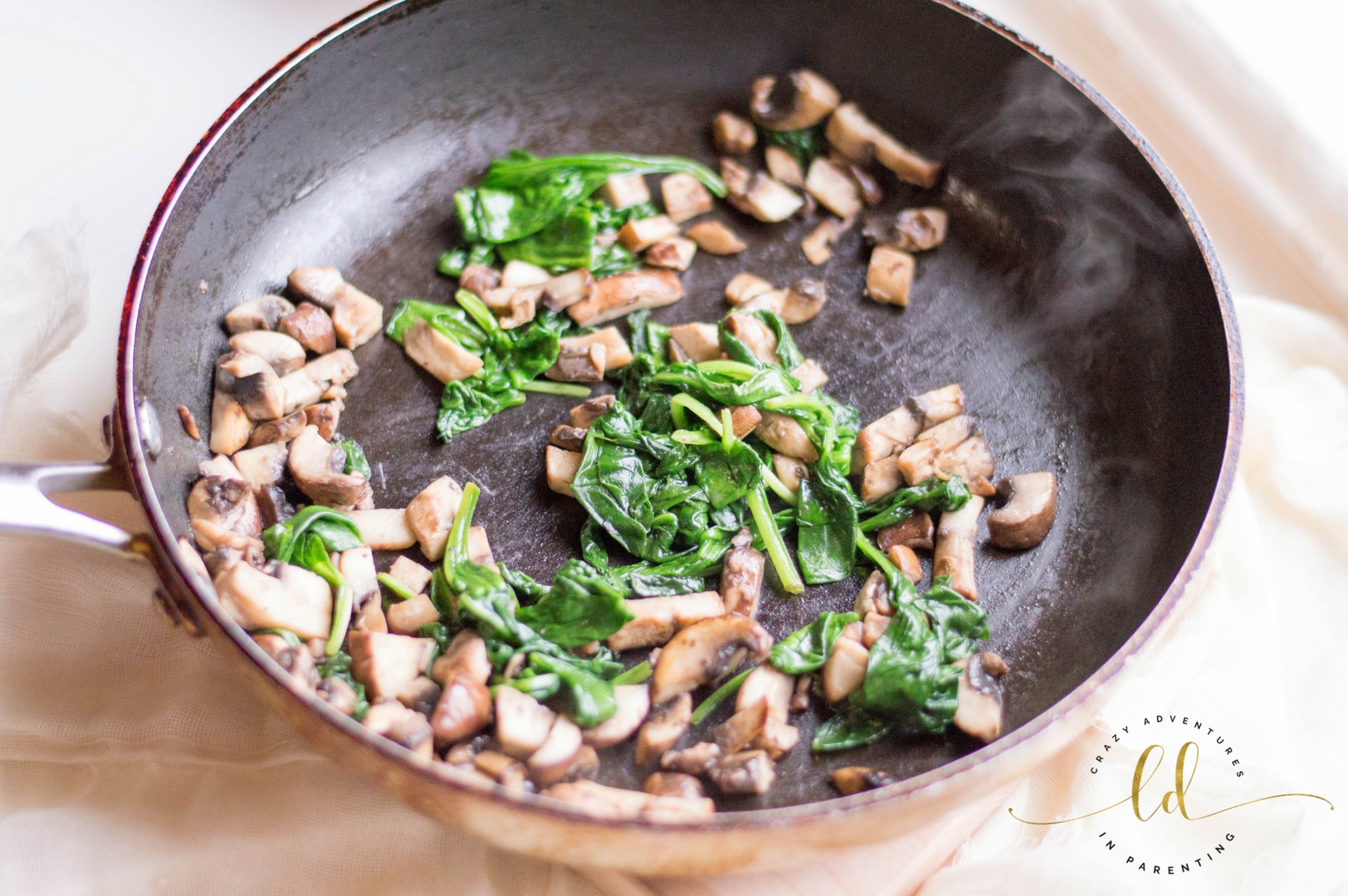 Go ahead and add those hot ingredients into the cheeses. A wooden spoon works best here, even for kiddos to mash as they mix.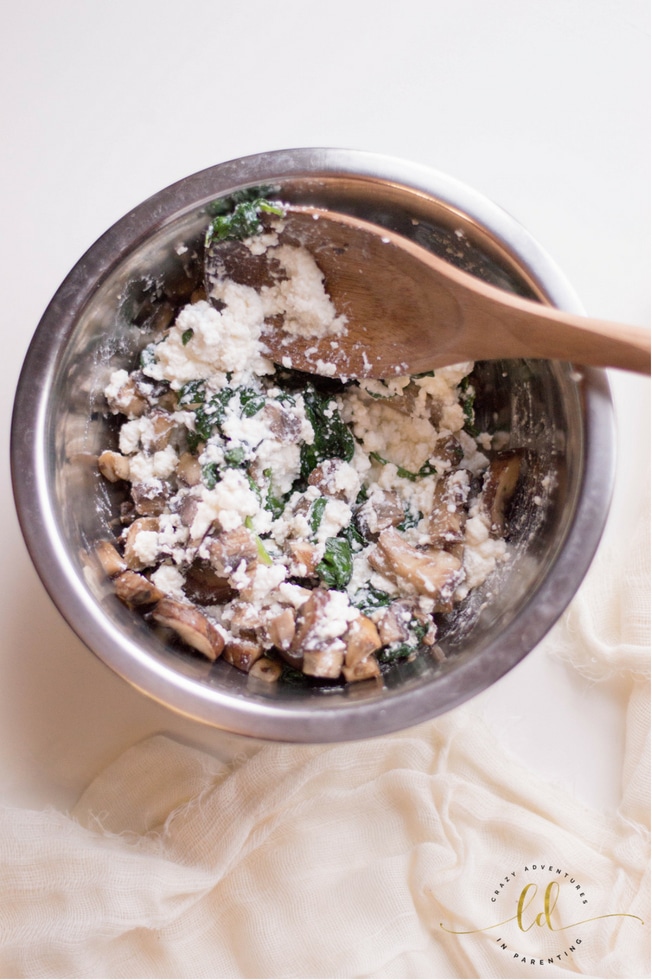 Ensure all the ingredients are blended well and softened.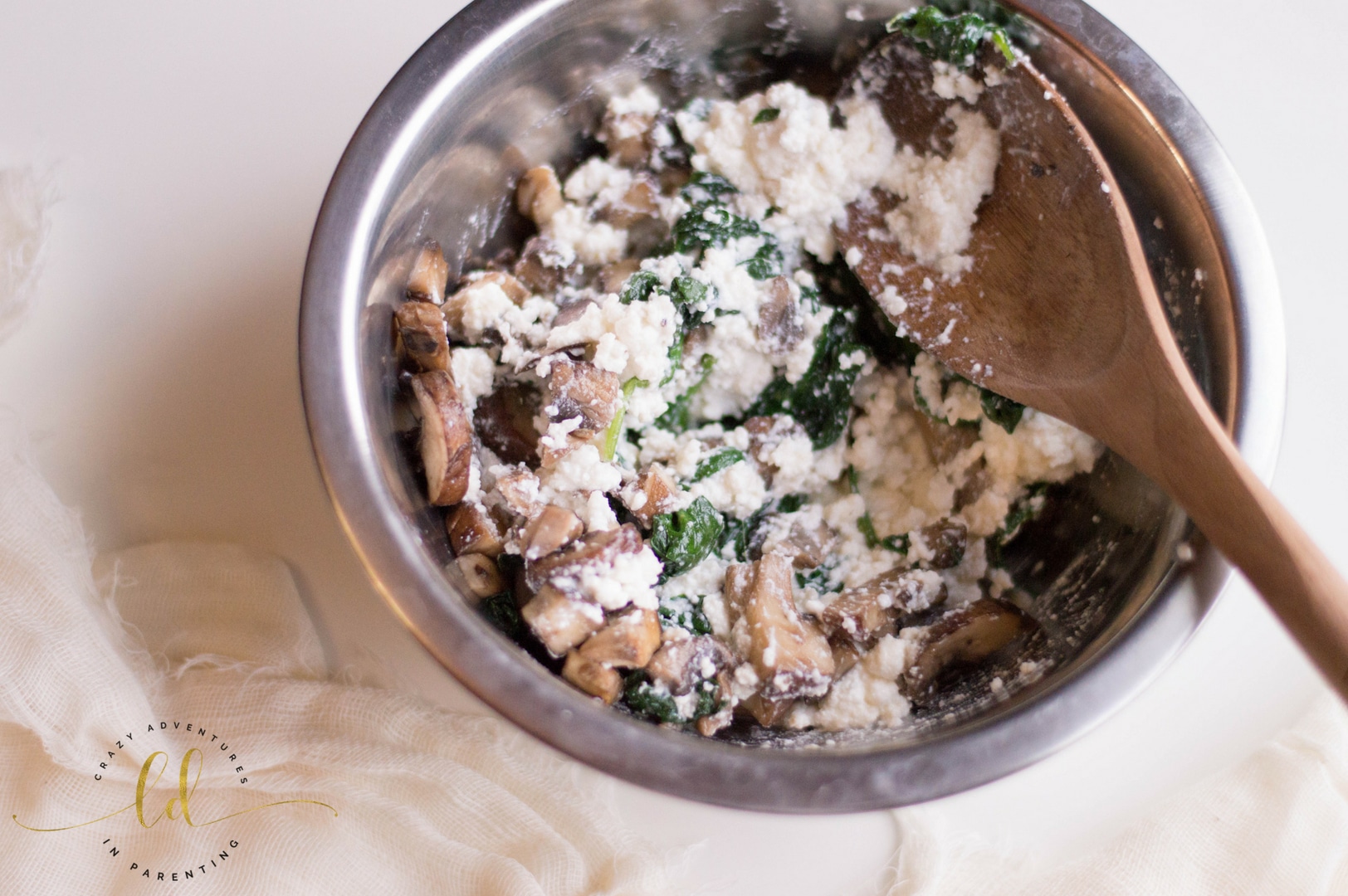 Over the thawed pastry shell waiting patiently nearby, use a spreader to spread the mushroom mixture evenly.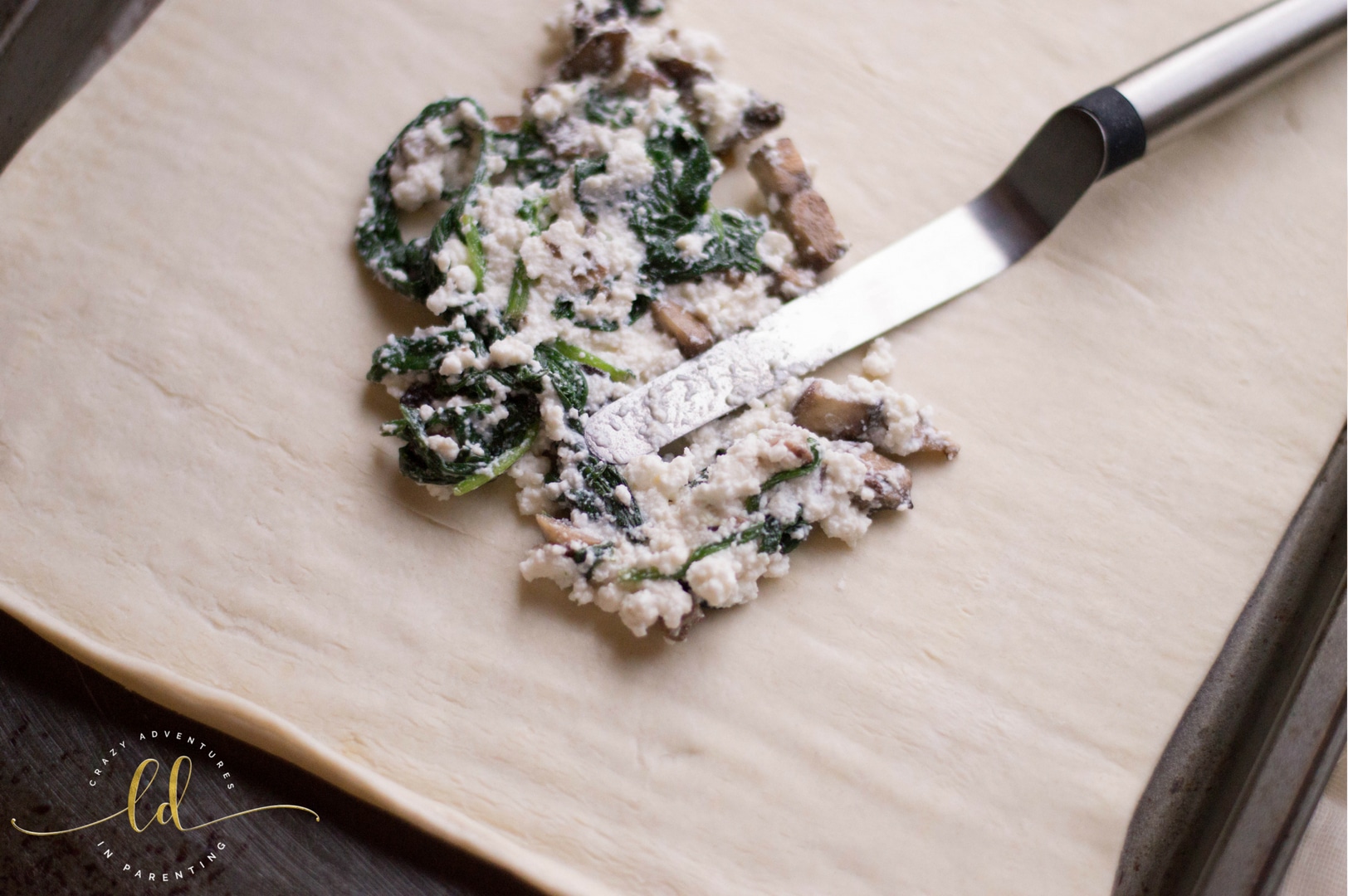 Be careful to avoid the edges on the pastry, you'll want them to serve as flaky crusts.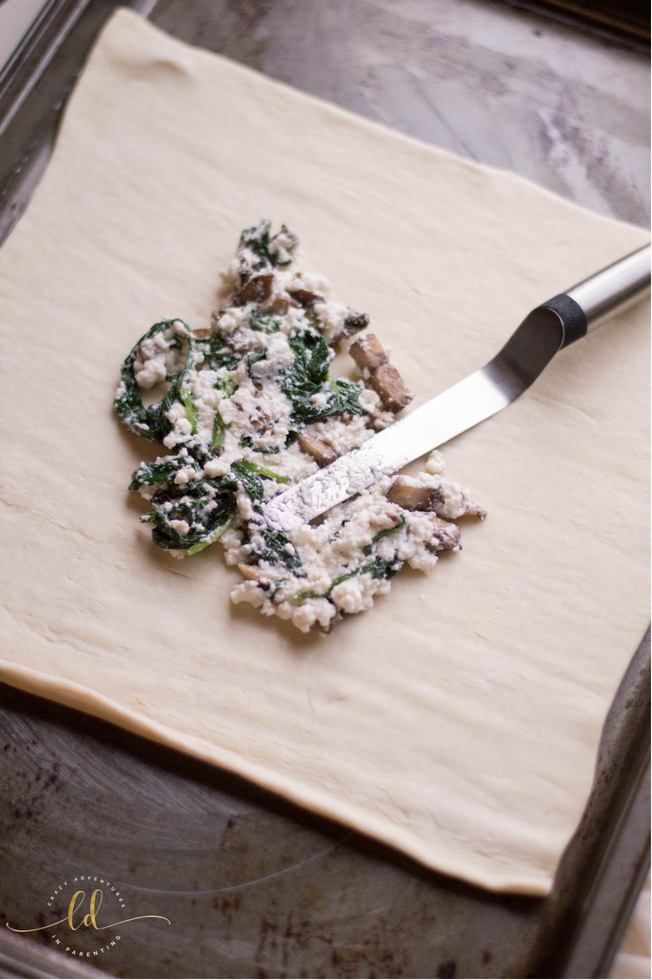 Bake in the oven until the edges look puffy and honey-colored. Revel in the delicious smells permeating your kitchen as you wait for it to cool before cutting and serving.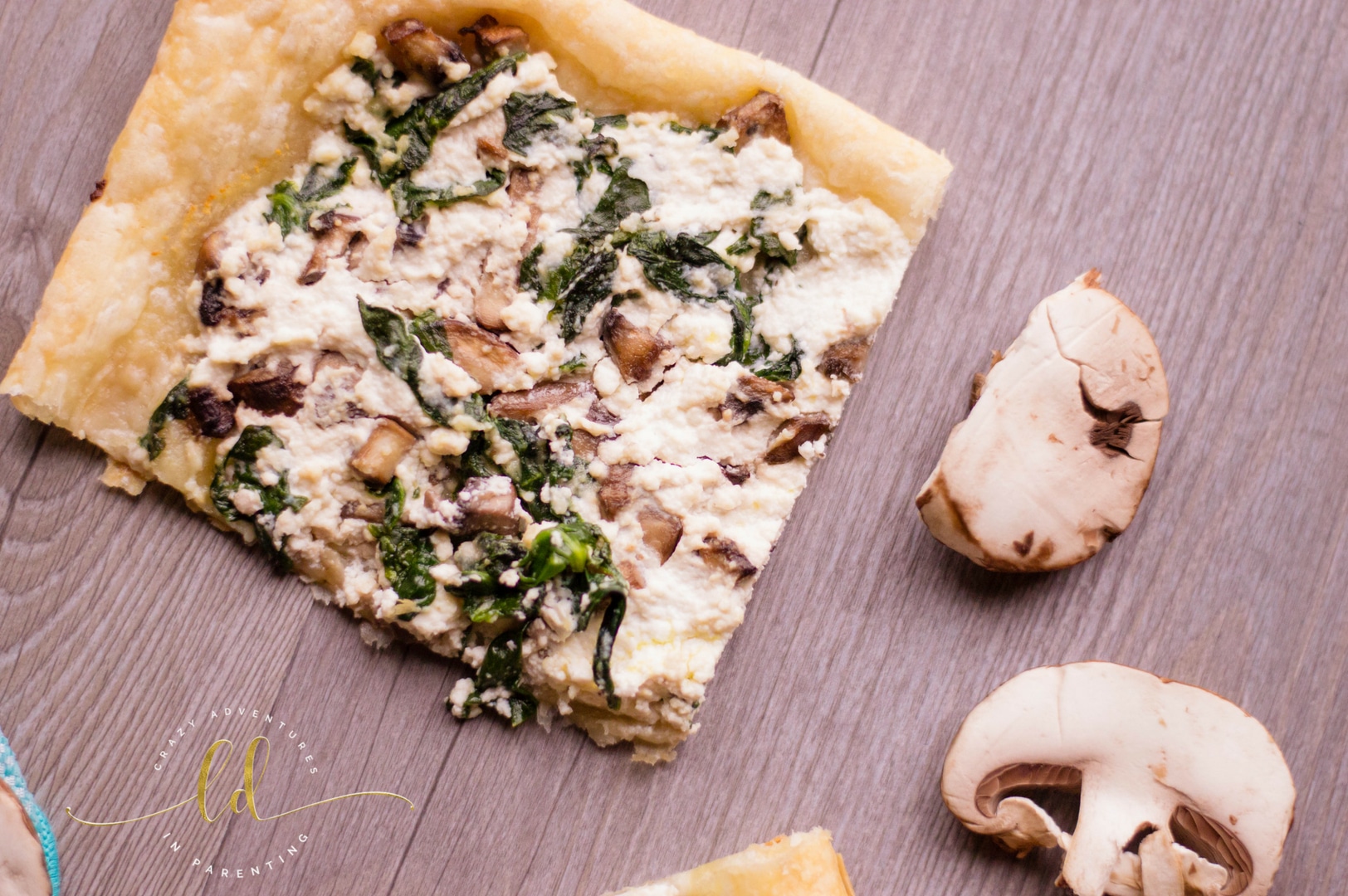 Are you ready to try this mushroom ricotta tart recipe yourself?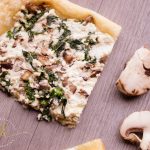 Ingredients
1 package ready-made puff pastry, thawed if frozen

2 tbsp butter + additional ½ tbsp for pan-coating

2 cups brown mushrooms, cut into small pieces

1 tsp minced garlic

1 cup spinach

1 cup ricotta cheese

1/4 cup parmesan cheese

1 tbsp extra virgin olive oil

salt and pepper to taste
Instructions
Before starting, ensure you have read all instructions for your puff pastry dough. Normally, store-bought frozen puff pastry will requiring thawing in the refrigerator overnight or, 2 hours in room temperature.
Preheat oven to 400 degrees F and coat baking sheet with butter. Place puff pastry on top.
On a pan over medium heat, melt butter then cook mushrooms until they sweat. Add spinach until completely cooked. Remove from heat.
Add cheese into a medium-sized bowl and fold in your mushrooms spinach mixture; season to taste.
Spread completely combined mixture onto the thawed puff pastry but be careful to avoid the edges (as this will give it a nice crust like a pizza).
Drizzle with extra virgin olive oil. Or, if desired, use a basting brush and brush the crust with oil.
Bake for 18 to 20 minutes. Allow to cool slightly before serving. Bon appetit!
Isn't it just absolutely stunning? This'll make a delicious edition to any event you have planned.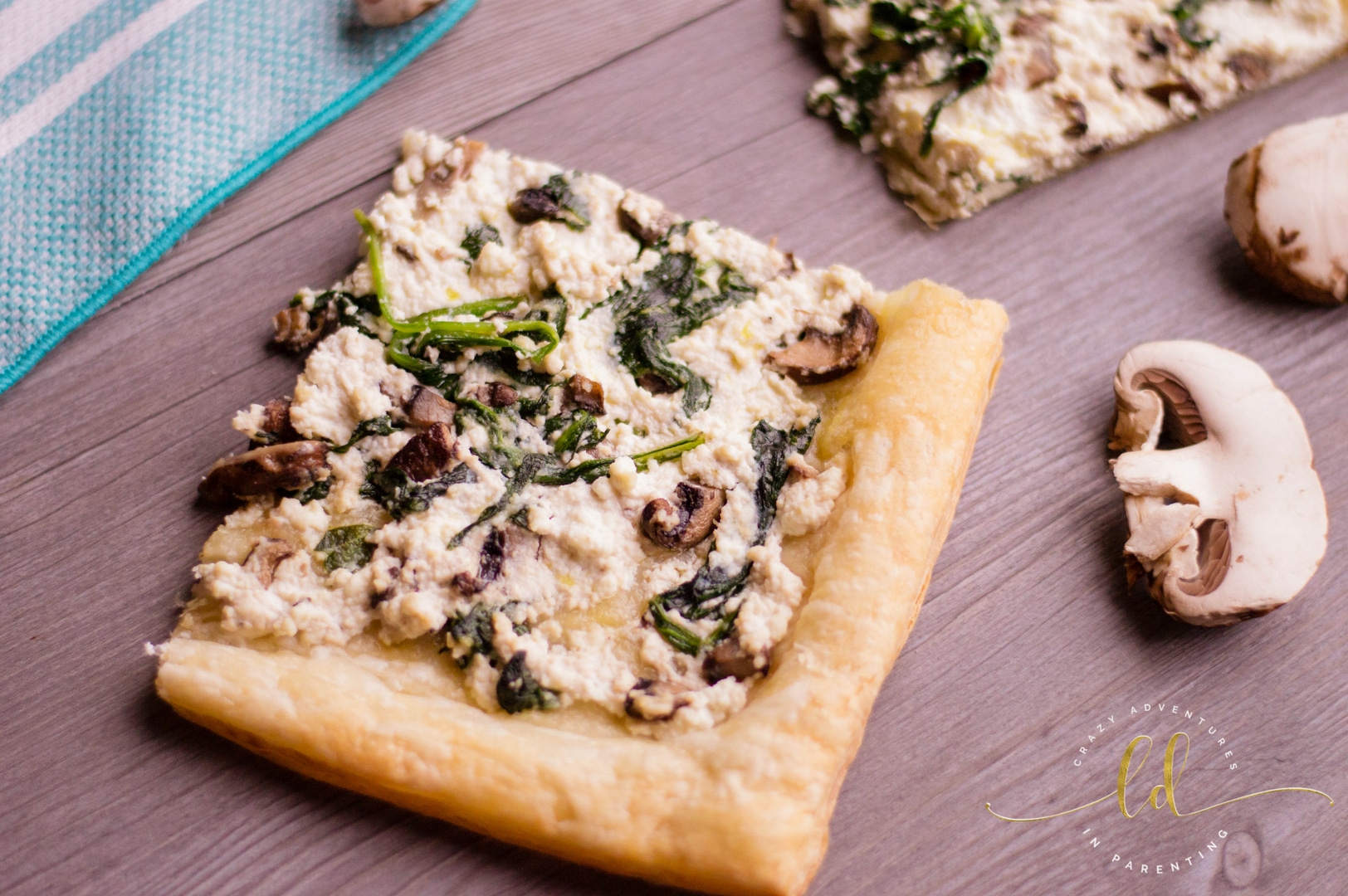 Will this be a summertime meal for your family? Or perhaps a scrumptious appetizer at an upcoming event? Who says it can't be both?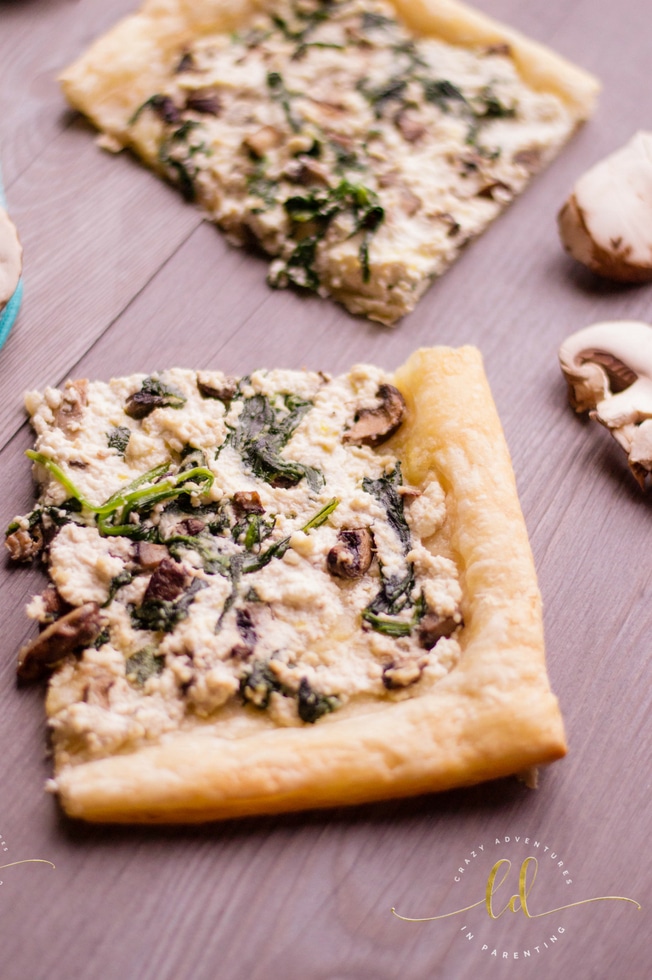 I can't wait to make this again! I hope you enjoy this mushroom ricotta tart as much as our family does!