Easy Christmas Tree Cupcakes made with chocolate cupcakes, homemade buttercream frosting, and sprinkles! These are some of the cutest Christmas cupcakes you'll find!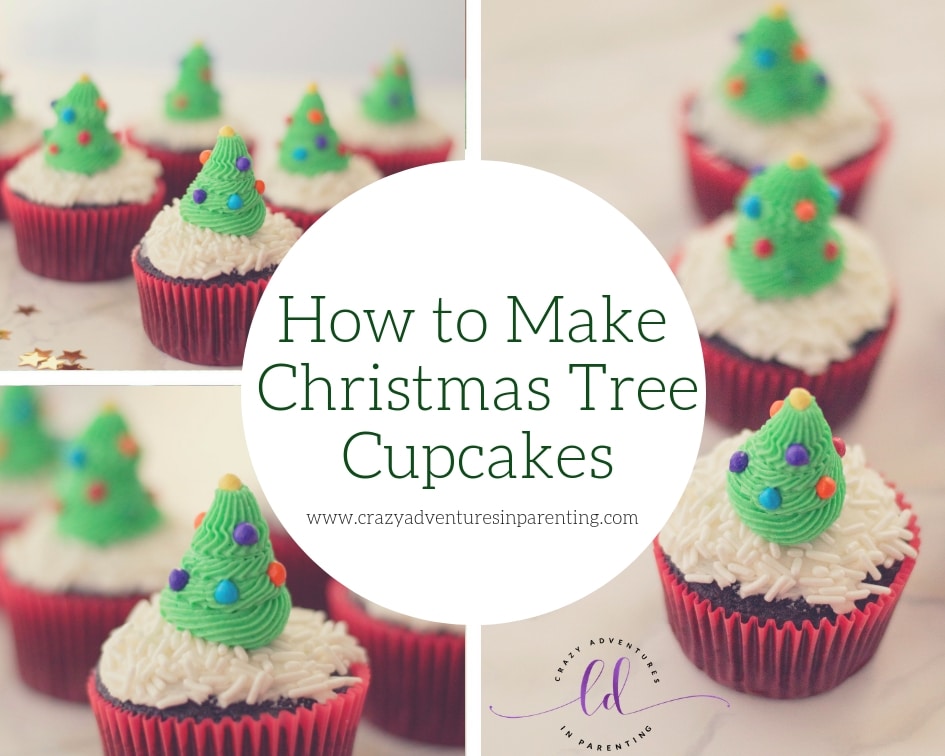 Christmas Tree Cupcakes with Buttercream Frosting
These Christmas Tree Cupcakes are so sweet, aren't they? Perfect for a holiday party and superb to give friends and neighbors on a cookie tray. Yes, they're not cookies for a cookie exchange or tray, but CAN YOU EVEN? Look at them with those adorable ball sprinkles!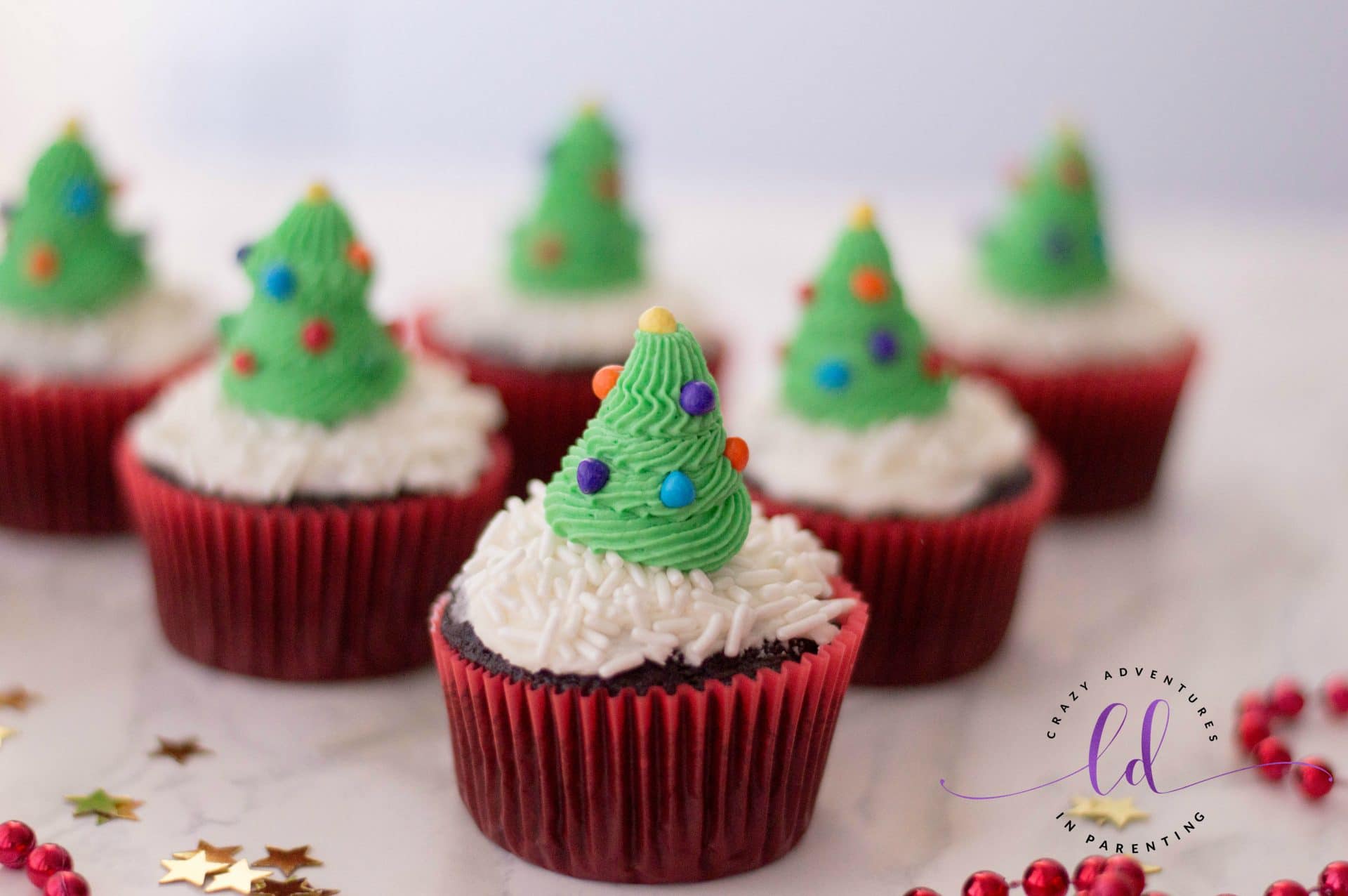 Christmas Tree Cupcakes Recipe
I didn't even know sprinkles could be this big and perfect for decorating like this! I've seen the regular nonpareils before and the white ones above that are technically called "Jimmies." But it wasn't until I was surfing Amazon, looking for the perfect sprinkles to decorate these buttercream frosting trees, that I even realized there were these kind of larger than normal sprinkles! They're called jumbo nonpareils and I got them in multicolor because they look like Christmas balls! They are absolutely PERFECT for this!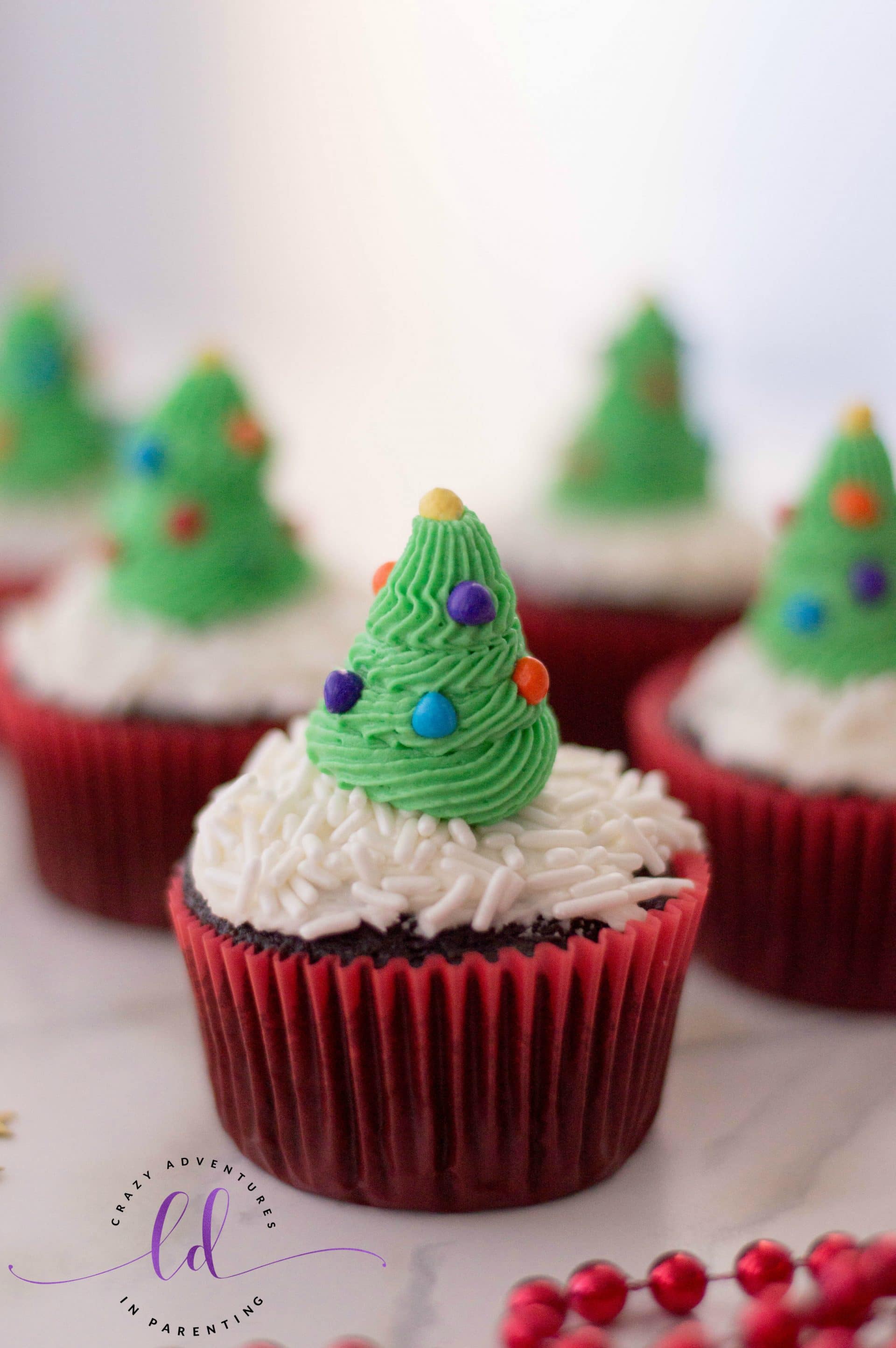 Buttercream Christmas Tree Cupcakes Recipe
If you wanted to, you could do without the jumbo nonpareils and use just colored decorating gel instead, but I think these candies look so perfect, don't you think? Envision serving these at your next holiday party!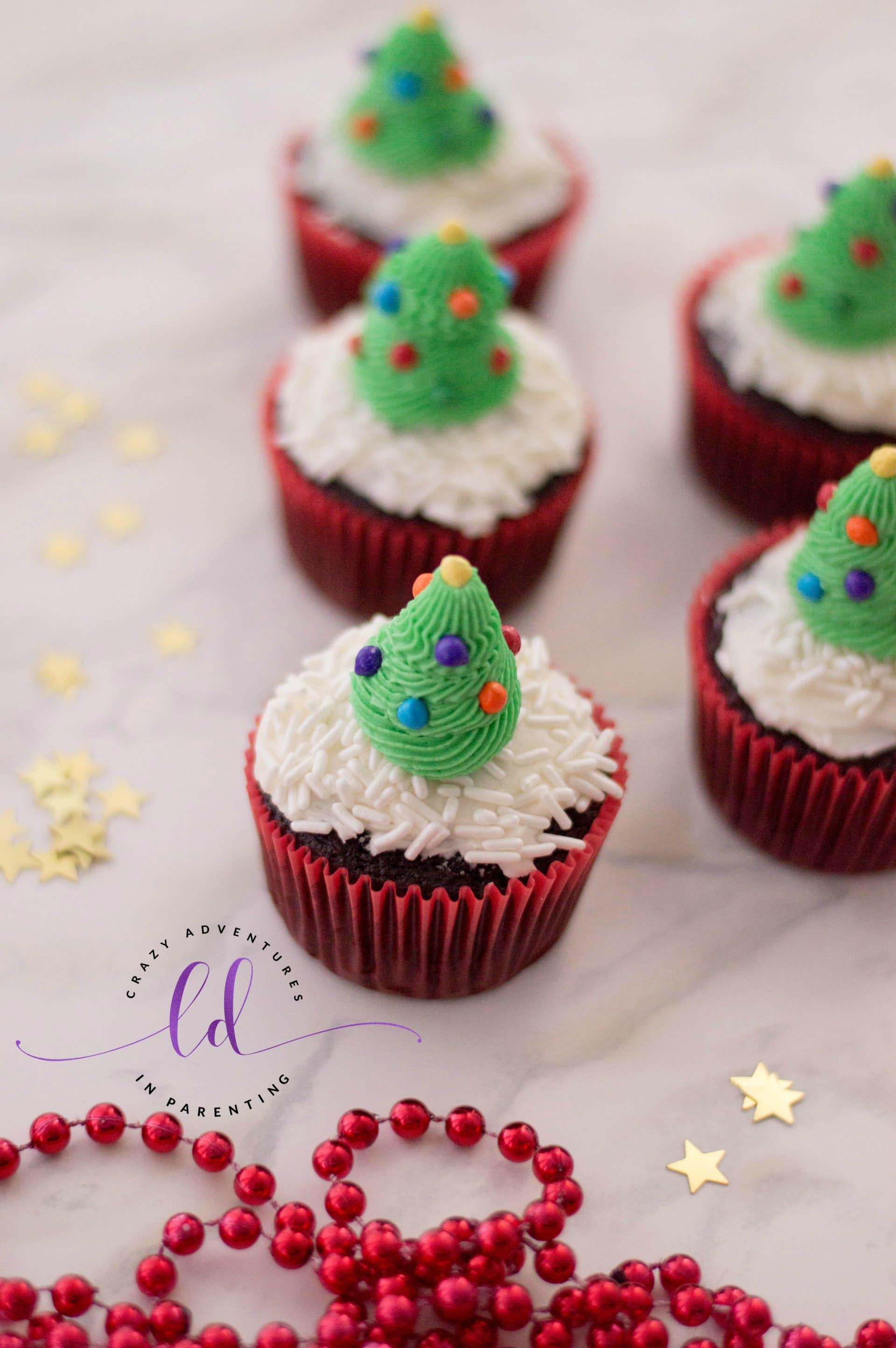 Simple Christmas Tree Cupcakes Recipe
These are easy enough to allow you to let the kids help you out! E specially when you dunk the cupcake in the sprinkles and placing the decorations on each tree! But they can help you make the buttercream frosting with a hand mixer!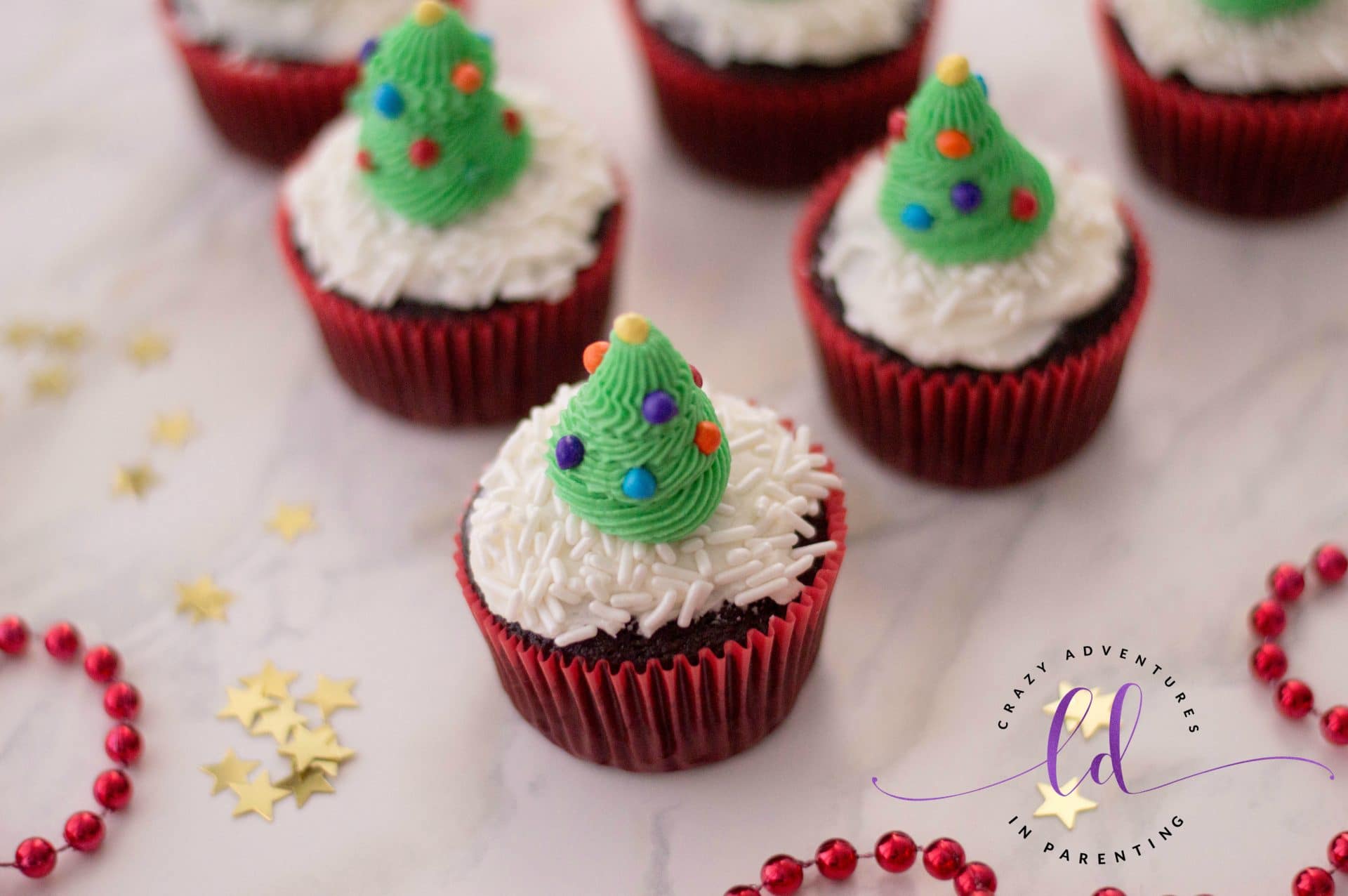 How to Make Christmas Tree Cupcakes
To make these adorable and easy Christmas Tree Cupcakes for your next Christmas party, you will need:
Your favorite chocolate cupcakes
softened butter
milk
Candies of assorted colors (these jumbo nonpareils are what I used)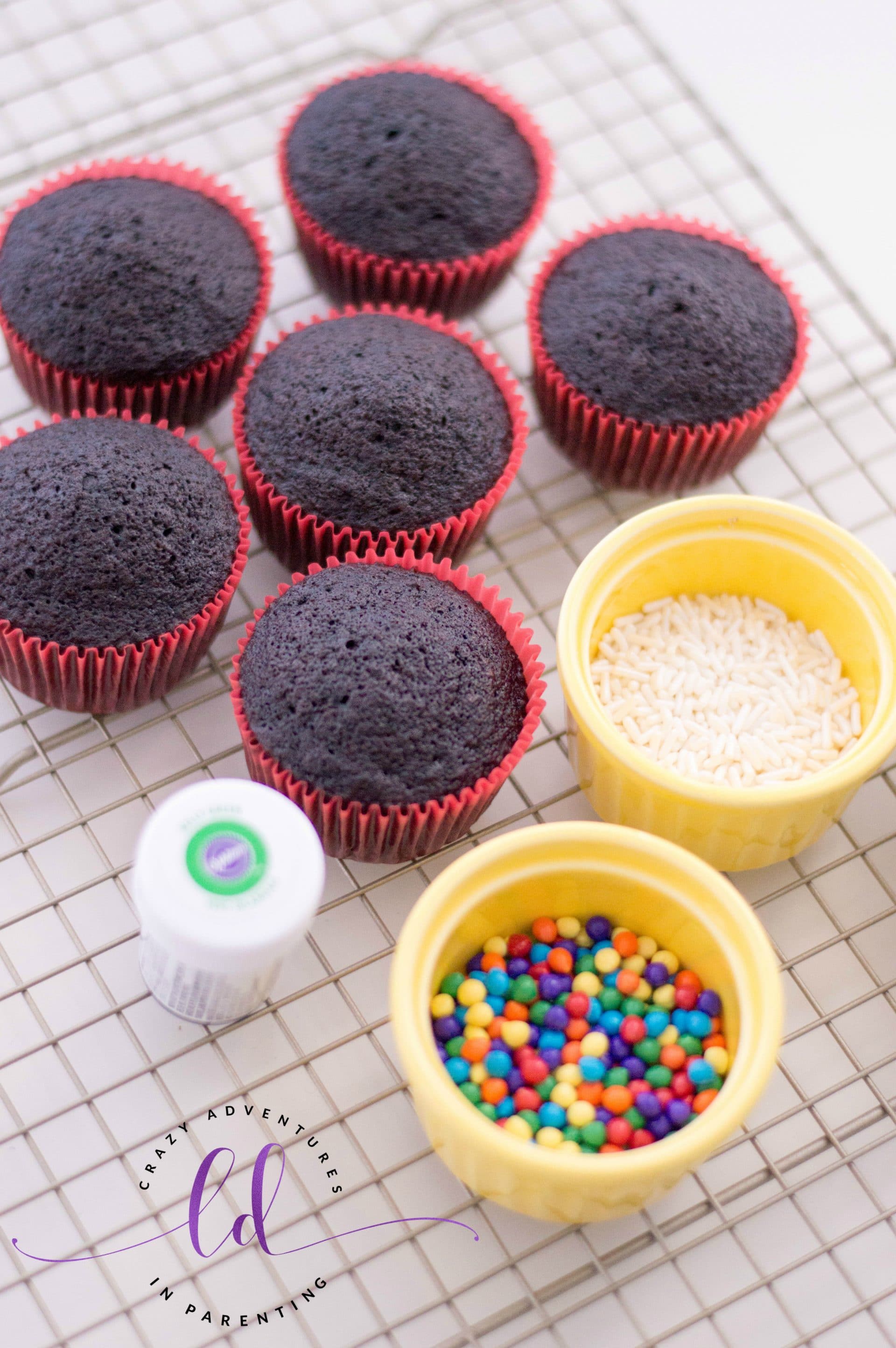 Begin with your favorite recipe for chocolate cupcakes. Before decorating, be certain that you're cupcakes are cool before you start – no melty decorations please! Start out by making the buttercream with an electric mixer to beat the butter, sugar and milk on medium speed, gradually increasing the speed to high until completely smooth. Frost each cupcake with an offset spatula.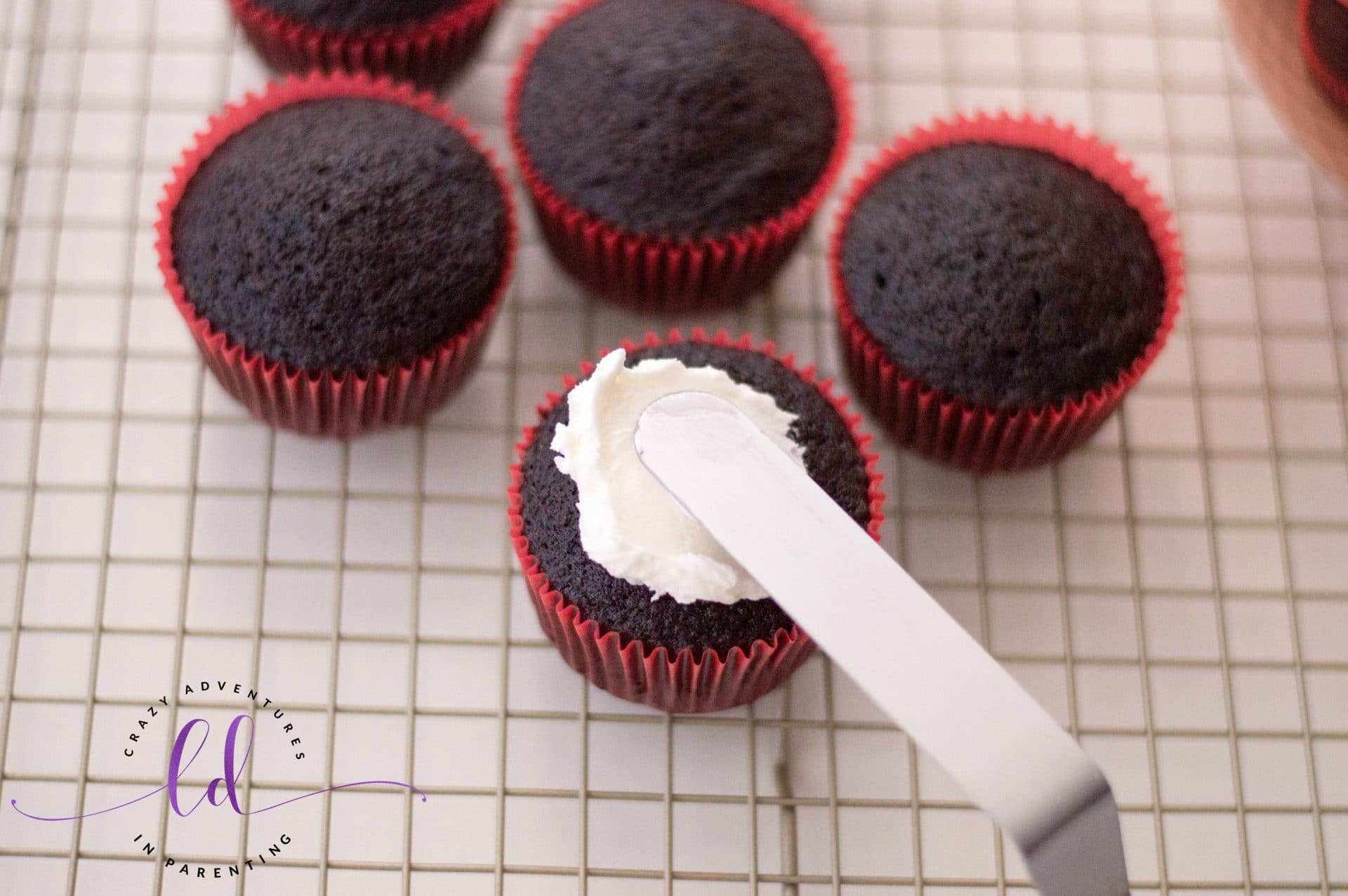 Dip each frosted cupcake into bowl of sprinkles! So fun!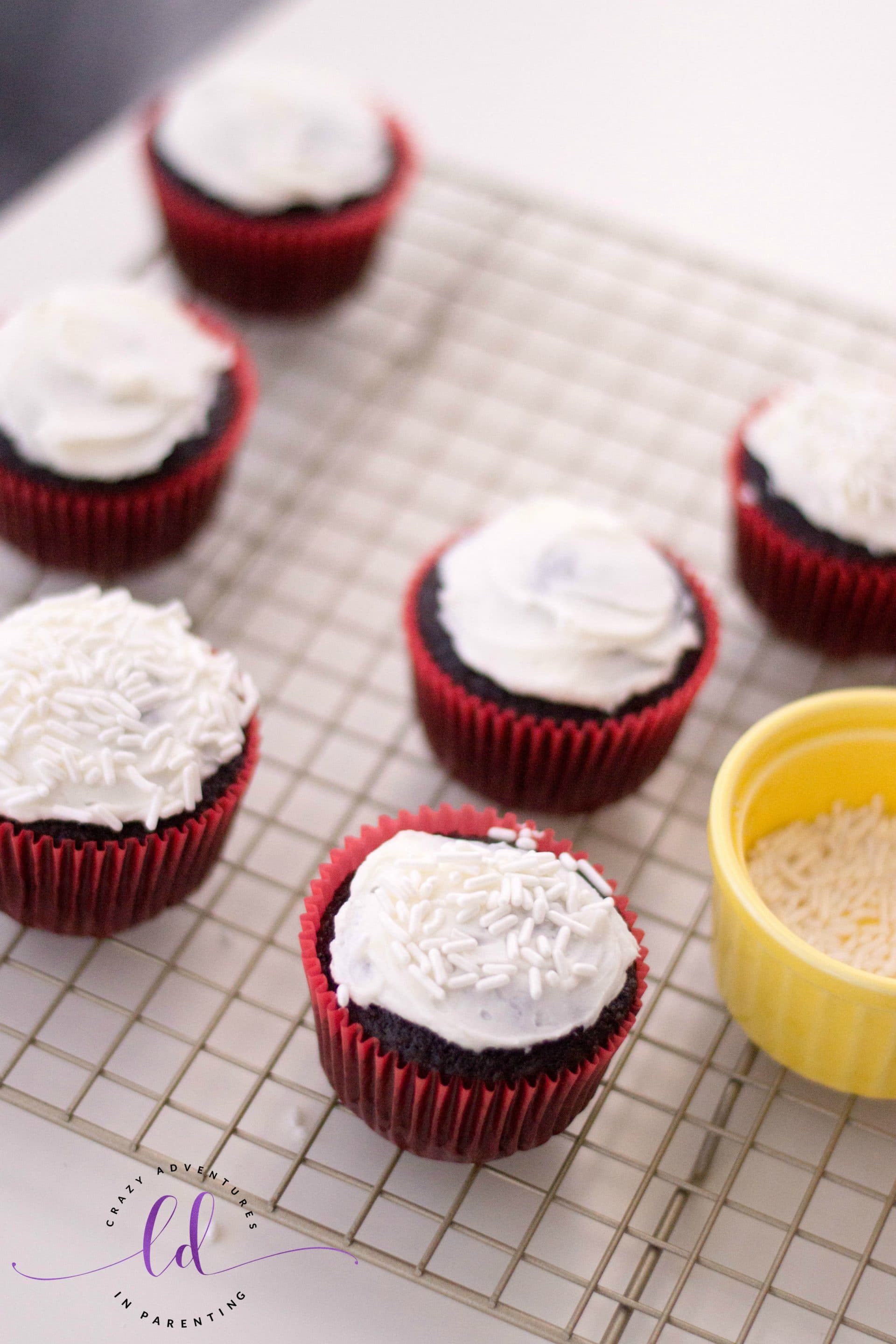 Color the remainder of your buttercream with kelly green gel food coloring until you get it the desired christmas tree color and it's even throughout. Using Wilton frosting tip #199, pipe out a tree-like figure on each cupcake.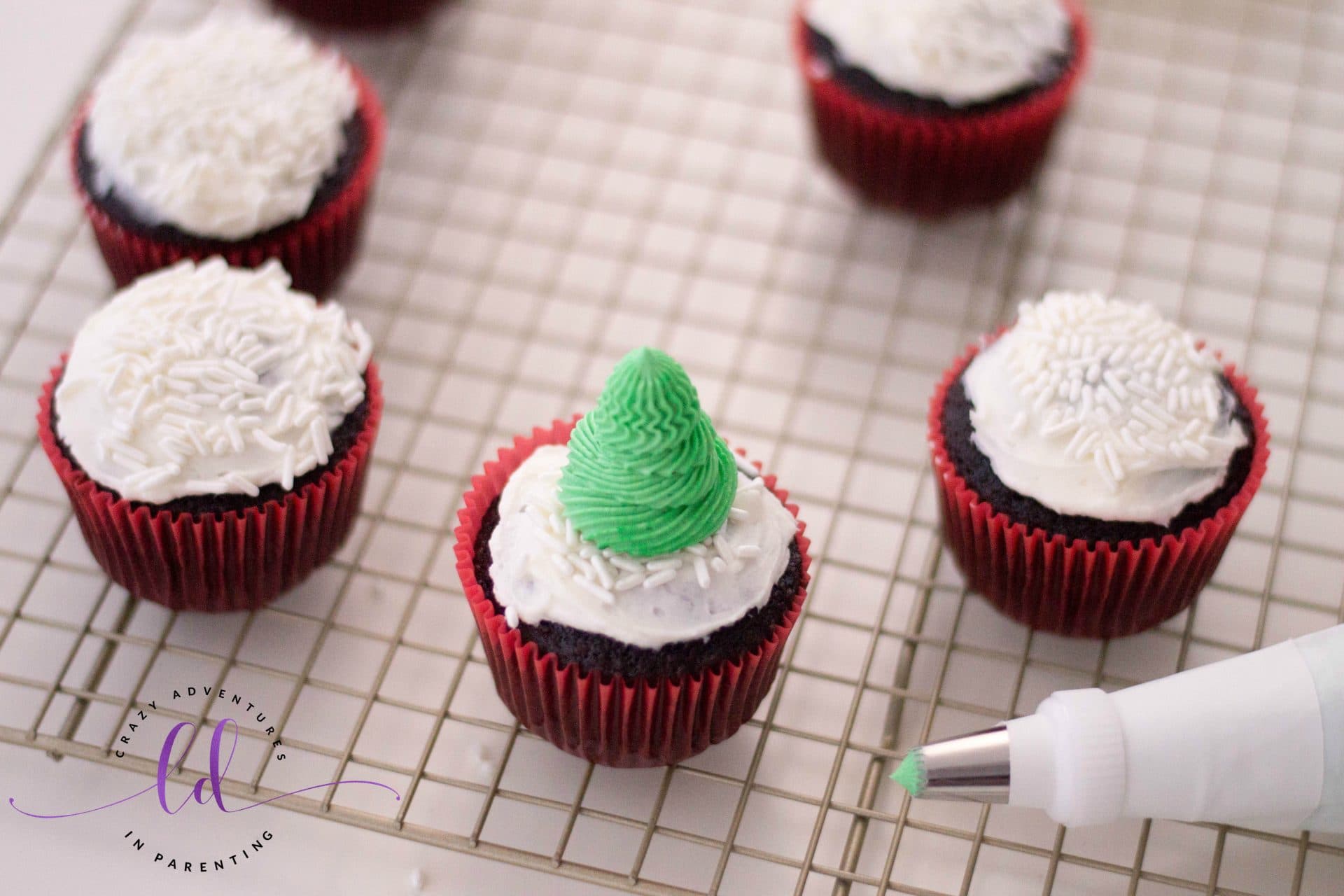 Decorate with assorted-colored candies and use a yellow one on top.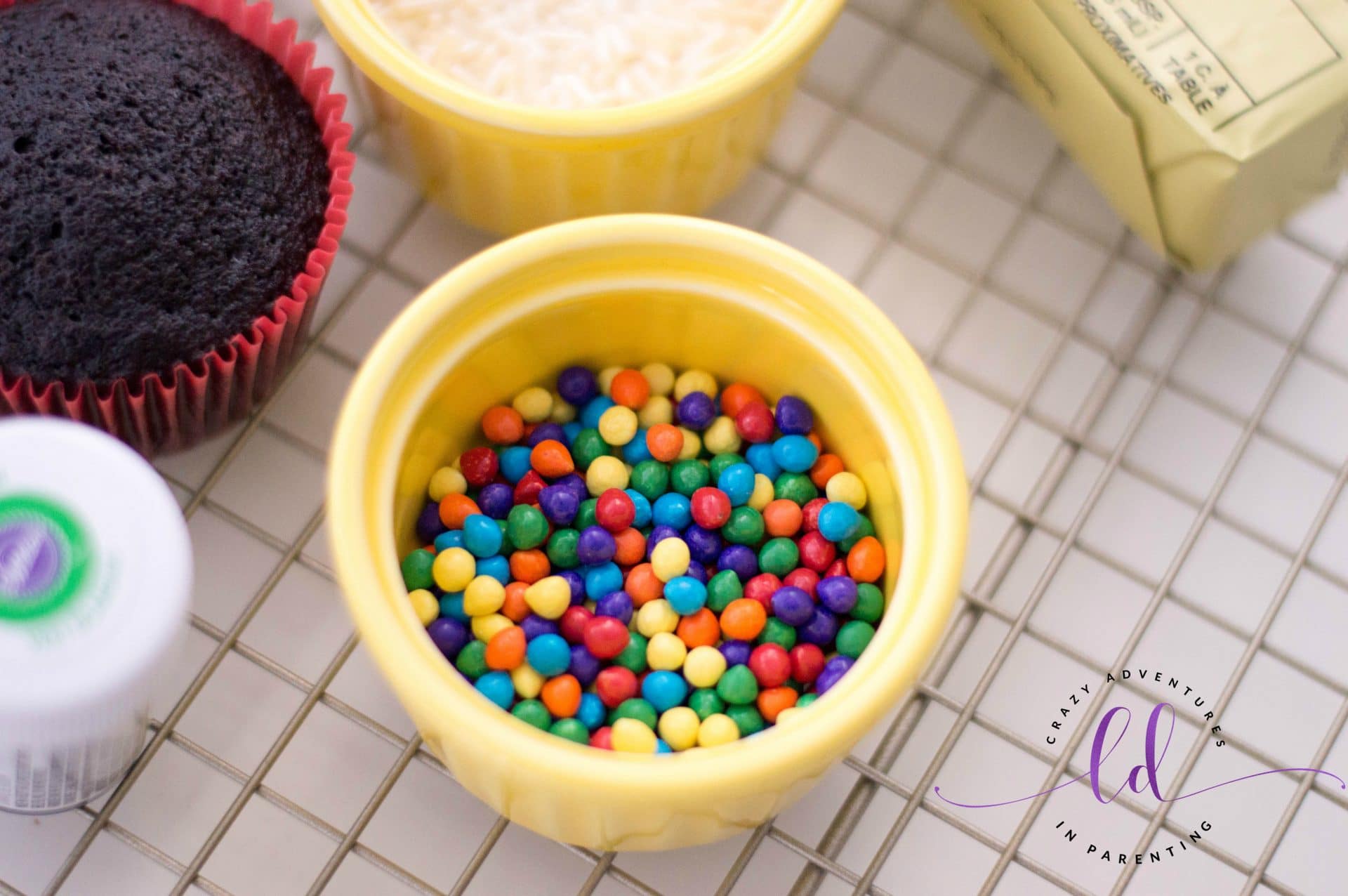 Repeat for every other cupcake, and you are ready! Look at those!! Look at how great they came out! So festive!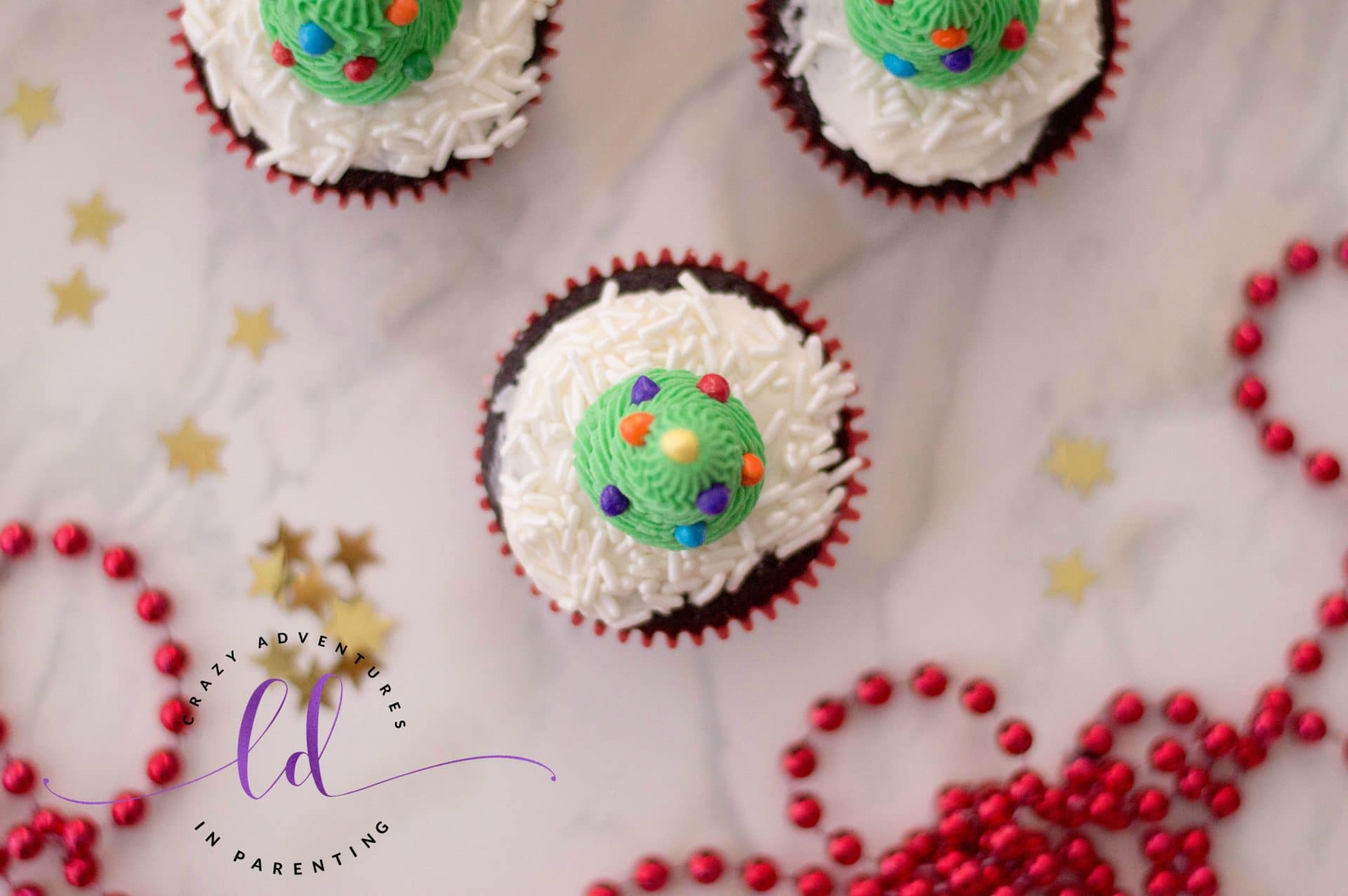 These would be absolutely perfect for you to serve at a holiday party or family get together, don't you think?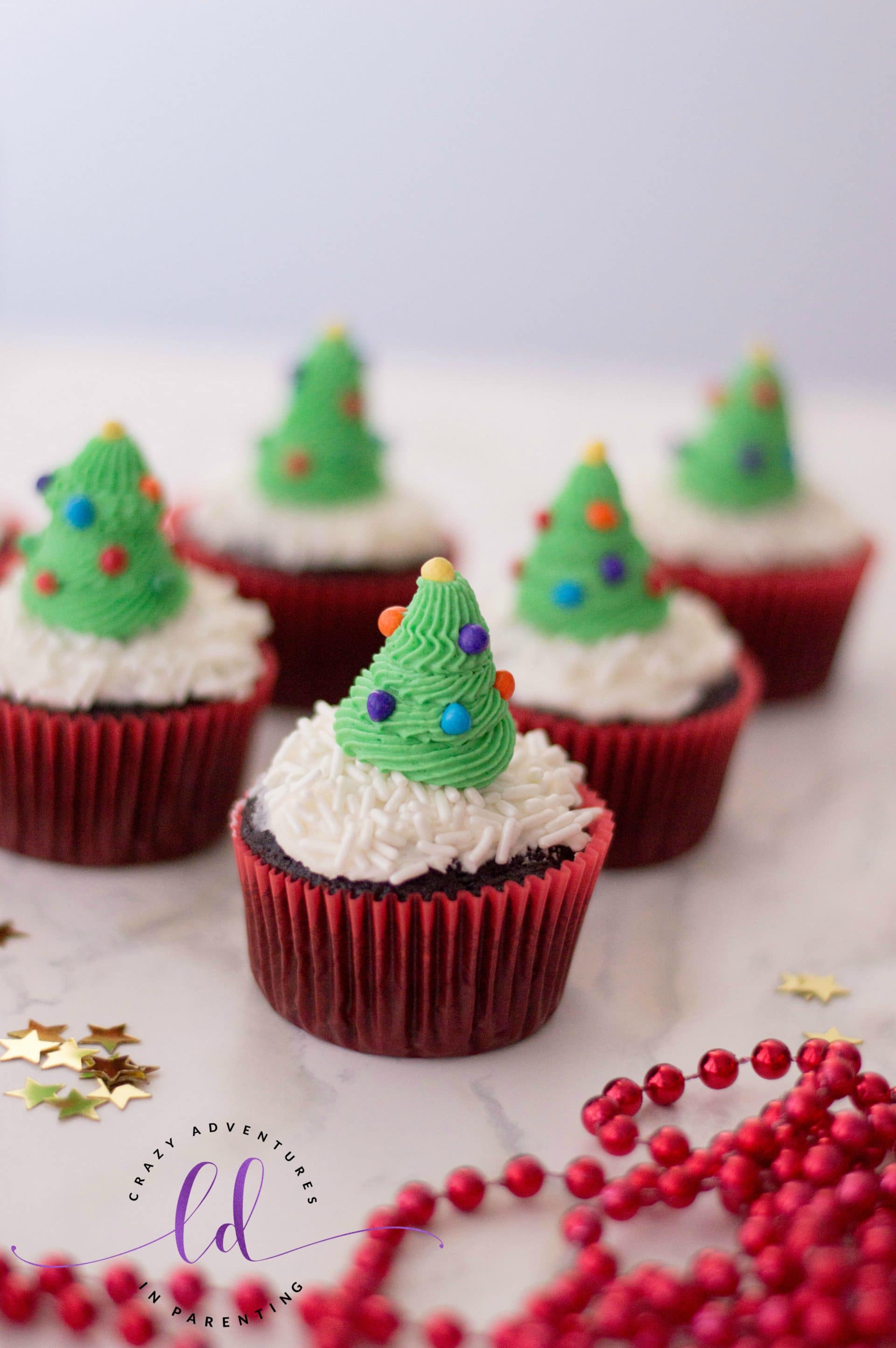 If you love holiday recipes like this one, be sure to check out my recipe index for more dessert recipes, Christmas recipes, cupcake recipes, and more! I hope you love making these! Happy Holidays!