This adorable Disney Frozen Slime recipe is a really easy slime recipe to make made with glittery paint using Liquid Starch and no Borax. Want to find out how to make Frozen slime that your children will LOVE to play with? Check it out below!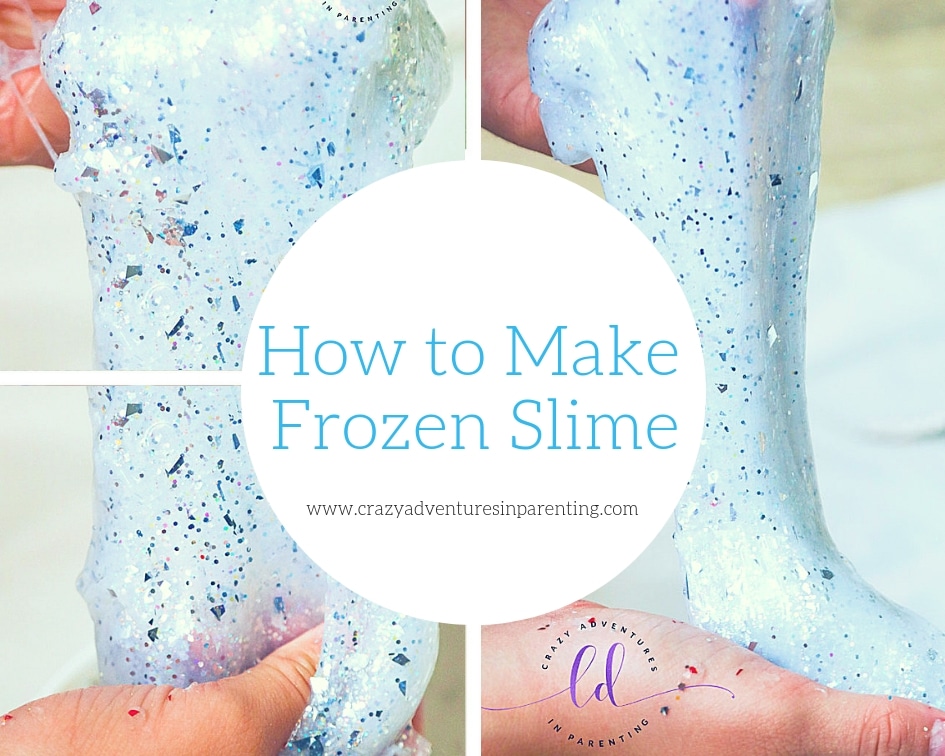 Frozen Slime Recipe
This is such an easy slime recipe for kids! Fun for children of all ages (smaller kids require parental supervision, of course), this Frozen slime recipe is fun to create, combine, stretch, even shine a light on and into with all the glittery pieces!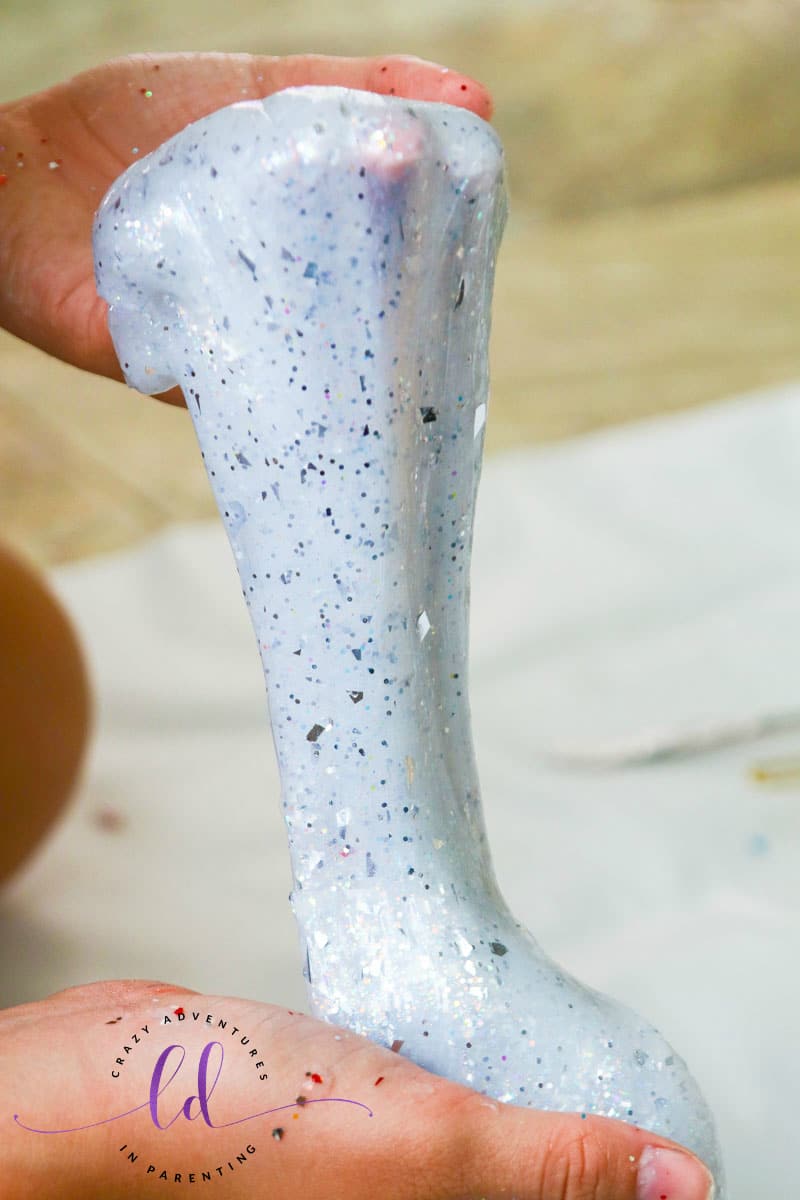 DIY Frozen Slime Recipe
Different than a traditional glitter slime recipe, we used Folkart Glitterific Glitter Paint. This paint is spectacularly glitter-filled and really adds a special quality to this glitter slime recipe. If you want extra sparkle, you could always add fine silver glitter to the mixture, too. We didn't, though. I think it looks amazing on its own!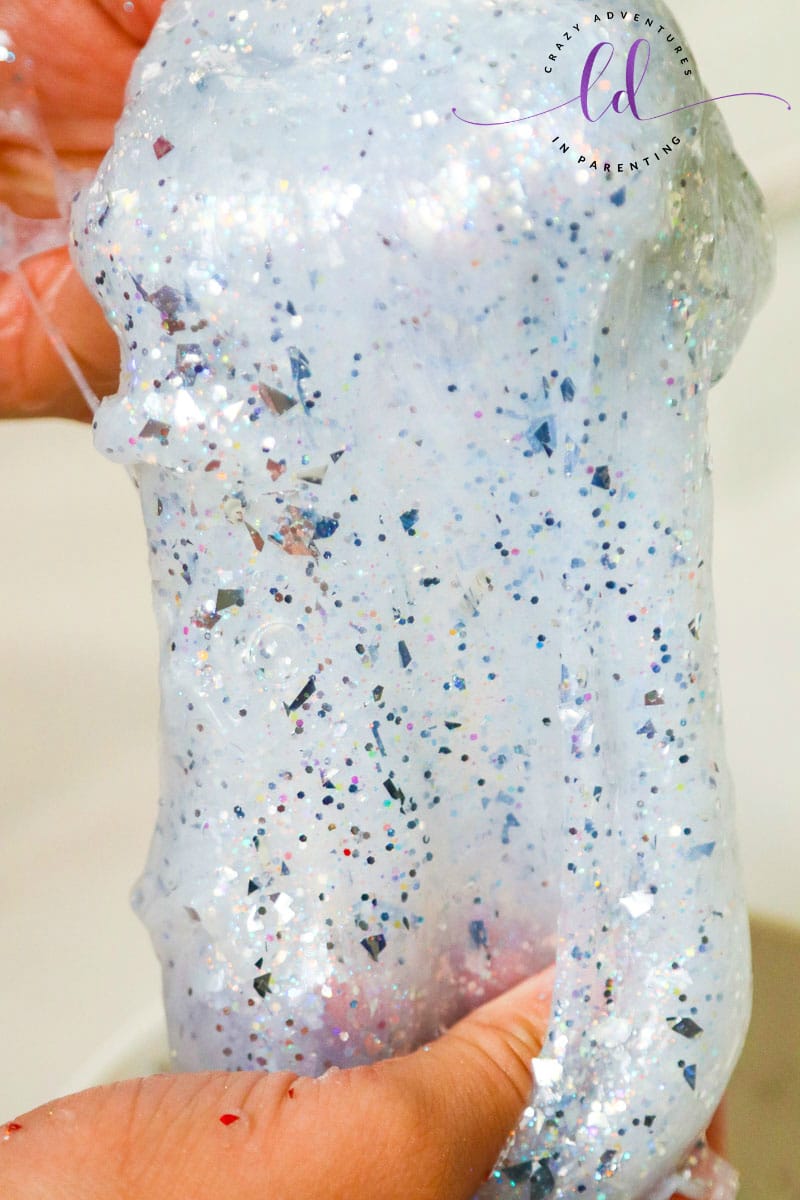 Glitter Slime Recipe with Liquid Starch
Clear glue is imperative when making glitter glue recipes so you can see the glitter easily as the glitter will get "lost" should you use white glue (since it's not clear/see-through). With all glitter slime recipes using clear glue, it will require double the amount of Liquid Starch than a normal slime recipe. That's because clear glue is stickier than white school glue is, and as a result, needs more starch to counteract that.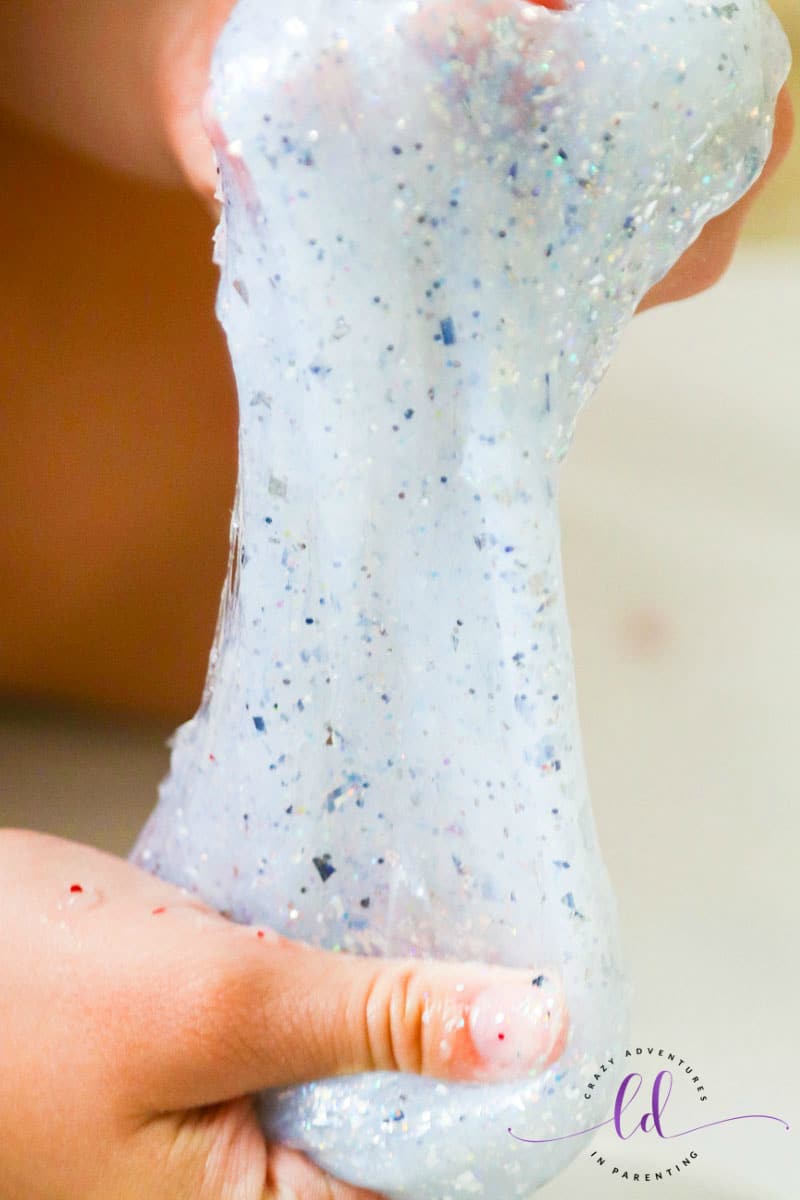 How to Make Frozen Slime
Are you looking for how to make glitter slime without borax – ta-da!! This is another borax-free slime recipe, too! This easy glitter slime recipe uses Liquid Starch (not spray starch, mind you, they are two different products).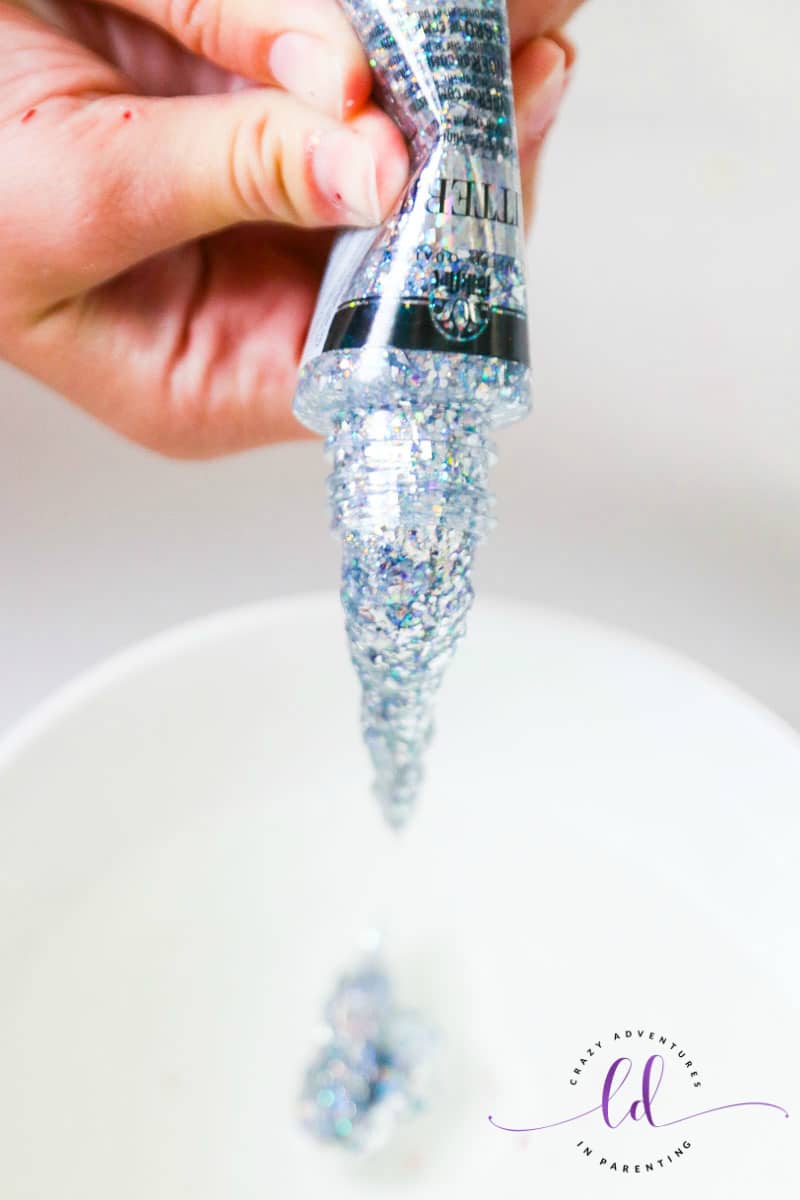 Frozen Glitter Slime Supplies
Folkart Glitterific Glitter Paint
Clear Glue
Liquid Starch
Fine silver glitter (optional)
Plastic disposable container and spoon (I like reusing old cold cuts containers or Glad containers)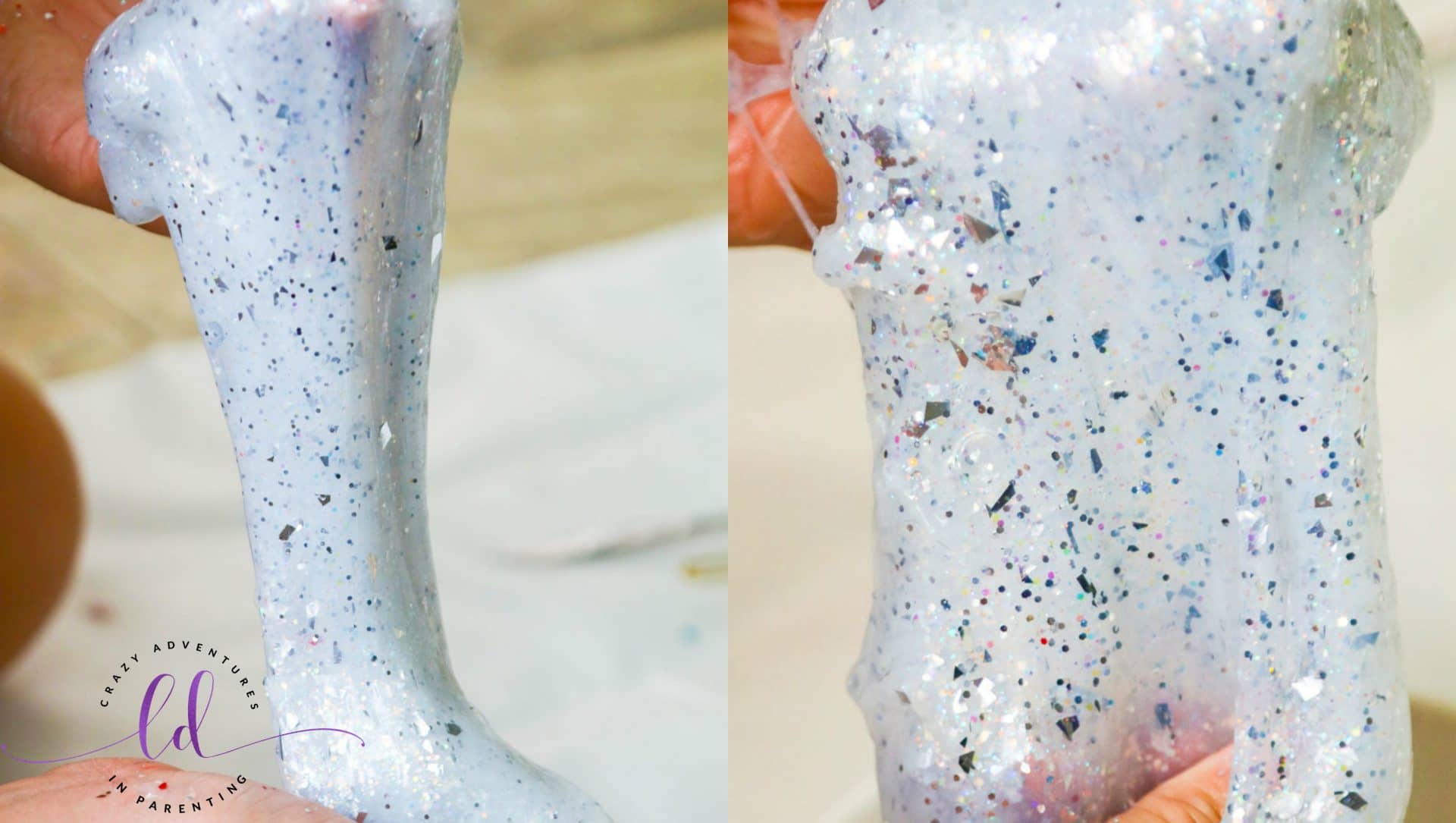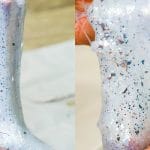 Instructions
NOTE: To make slime, you have to understand that it isn't an exact science. I can give you basics as to what to start off with when learning how to make glitter slime, but you have to add a little here and a little there in order to get the desired result, ESPECIALLY when it comes to glitter slime, because clear glue is sticky.
Pour one cup of clear glue into a bowl.
Add about 1/2 cup of liquid starch and stir. Check the consistency and add a tbsp or two at a time until it's not sticky anymore. (This might seem like a lot more starch than normal slime, and you would be correct, because the clear glue is stickier than white glue.)
Add the glitter paint. You can add additional glitter here if you wish. Stir until thoroughly mixed and the stickiness is gone.
When you're at the perfect consistency where the stickiness is gone and it peels off your hands easily, peel the slime out of the bowl and knead it in your hands.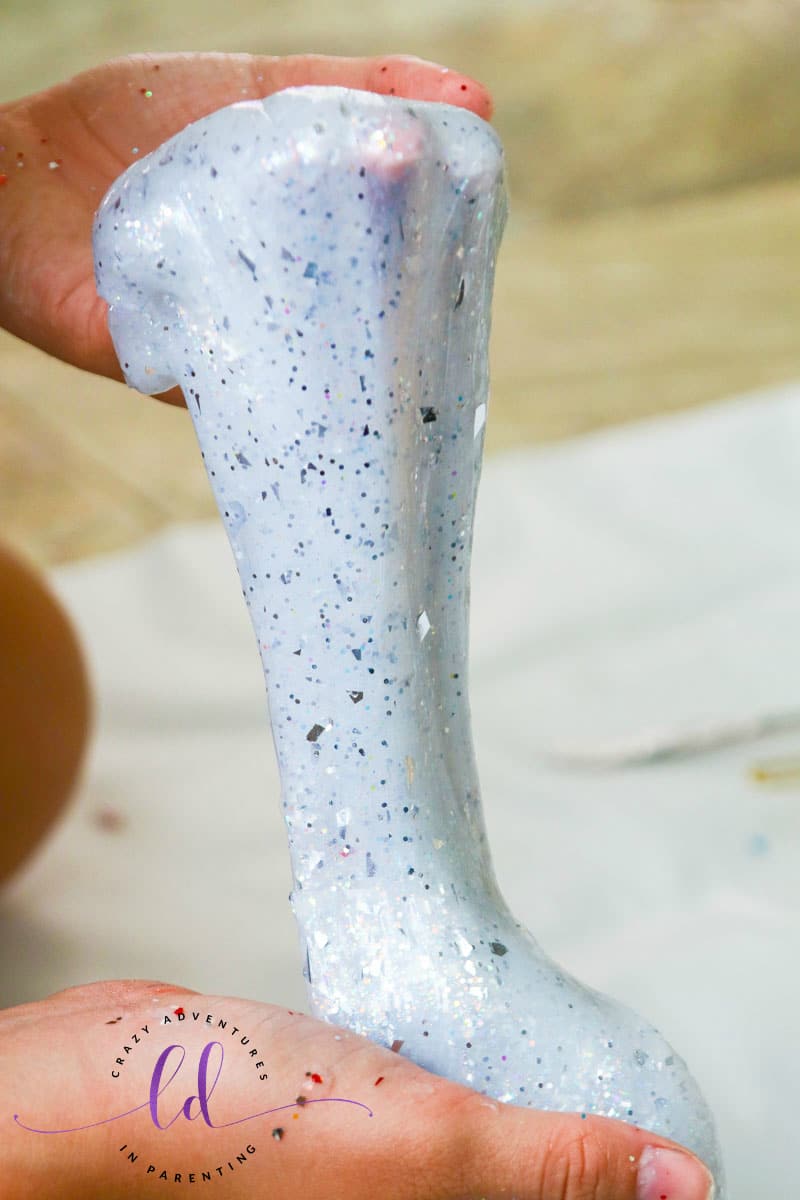 Isn't this such a fun slime recipe to make? Be sure to check out my other slime recipes today! I hope you have loads of fun making slime with your kids!