This Apple Fritter Pull Apart Bread is such an easy and delicious breakfast recipe! A new twist on the conventional apple fritter, this breakfast bread is a perfect fall recipe!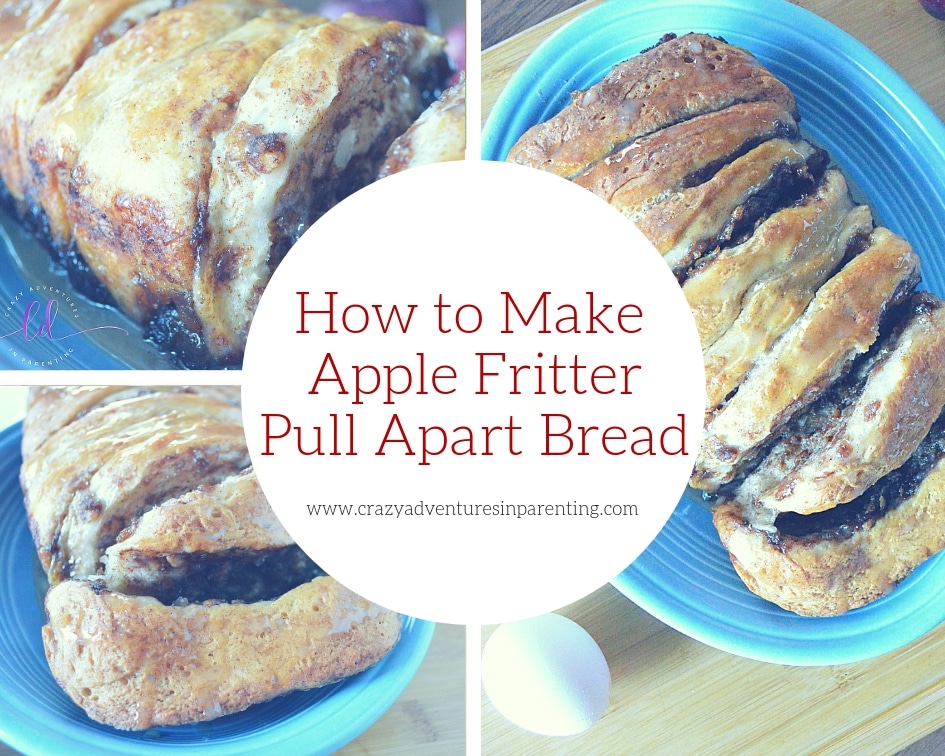 Apple Fritter Pull Apart Bread Recipe
My favoritest favorite type of breakfast pastry is an apple fritter. Sure, I love me a tasty glazed donut, but when it comes to all those breakfast type pastries, apple fritters have my heart and always will. I went apple fritter crazy a few years ago and created this apple fritter waffle doughnuts recipe too, but this apple fritter pull apart bread? This one is my FAVORITE by far!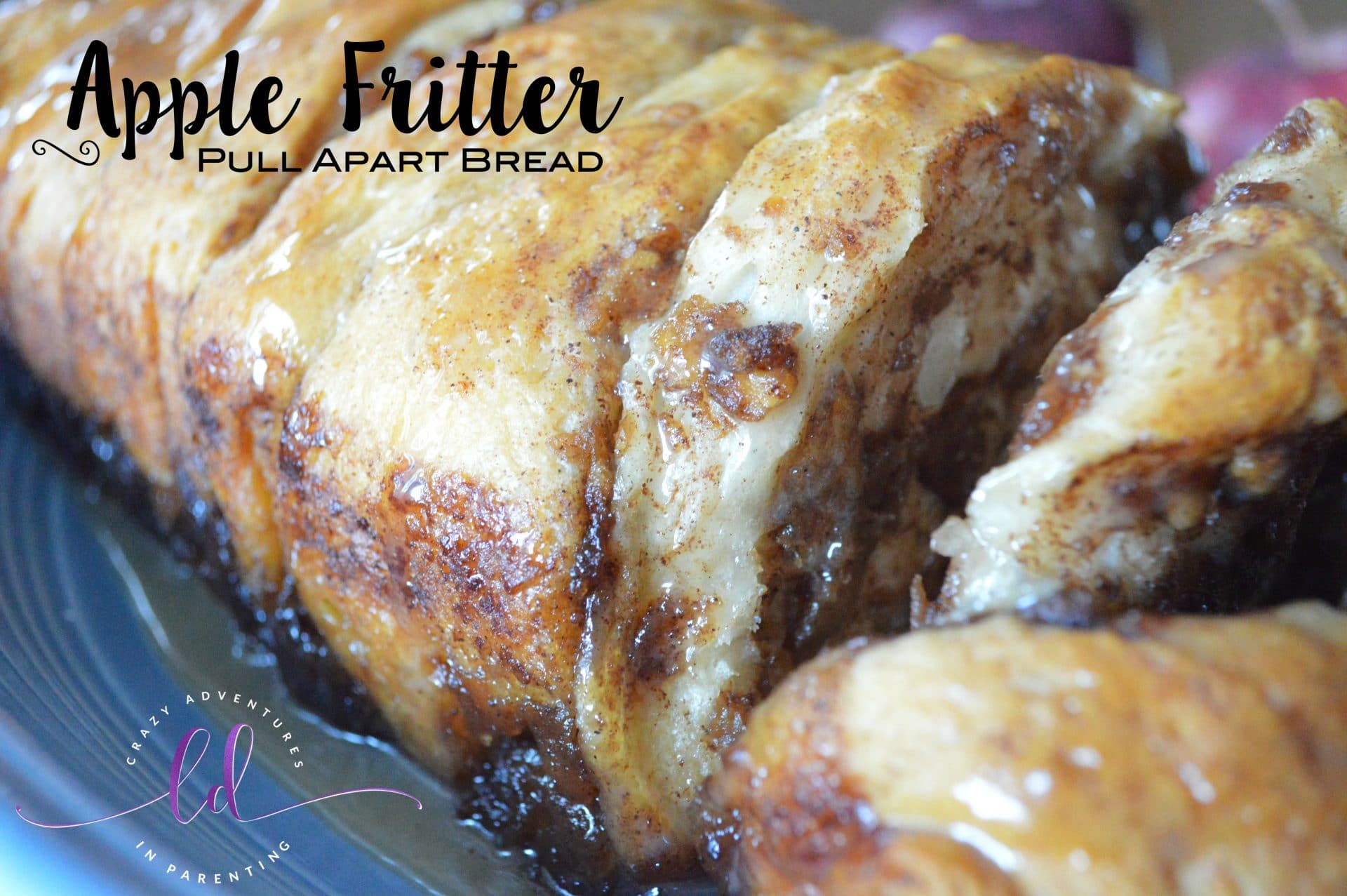 Easy Apple Fritter Pull Apart Bread Recipe
These fluffy biscuits really seal in the apple cinnamon flavor, especially when basted with the cinnamon butter mixture with the apple mixture. Those buttery crisp edges, gahhh! So good!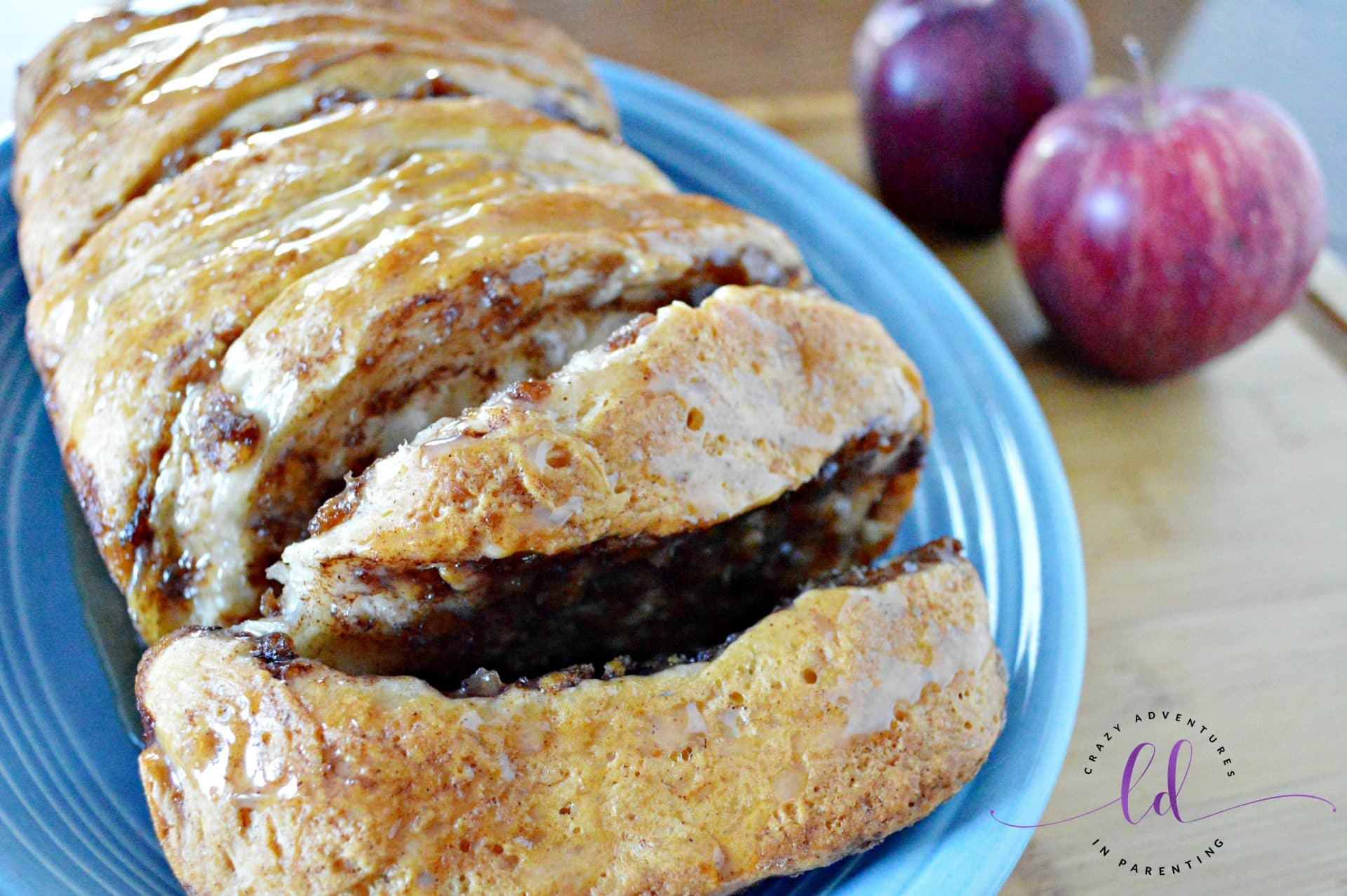 Simple Apple Fritter Pull Apart Bread for Breakfast
This apple pull apart bread recipe is one of those breakfast recipes that you'll bake and will be gone in no time. This is in demand in our household all the time! I'm so glad it's so easy to make because serving apple fritters all the time? Yes, please! But it's even better after a visit to the orchard with fresh apples, mmm!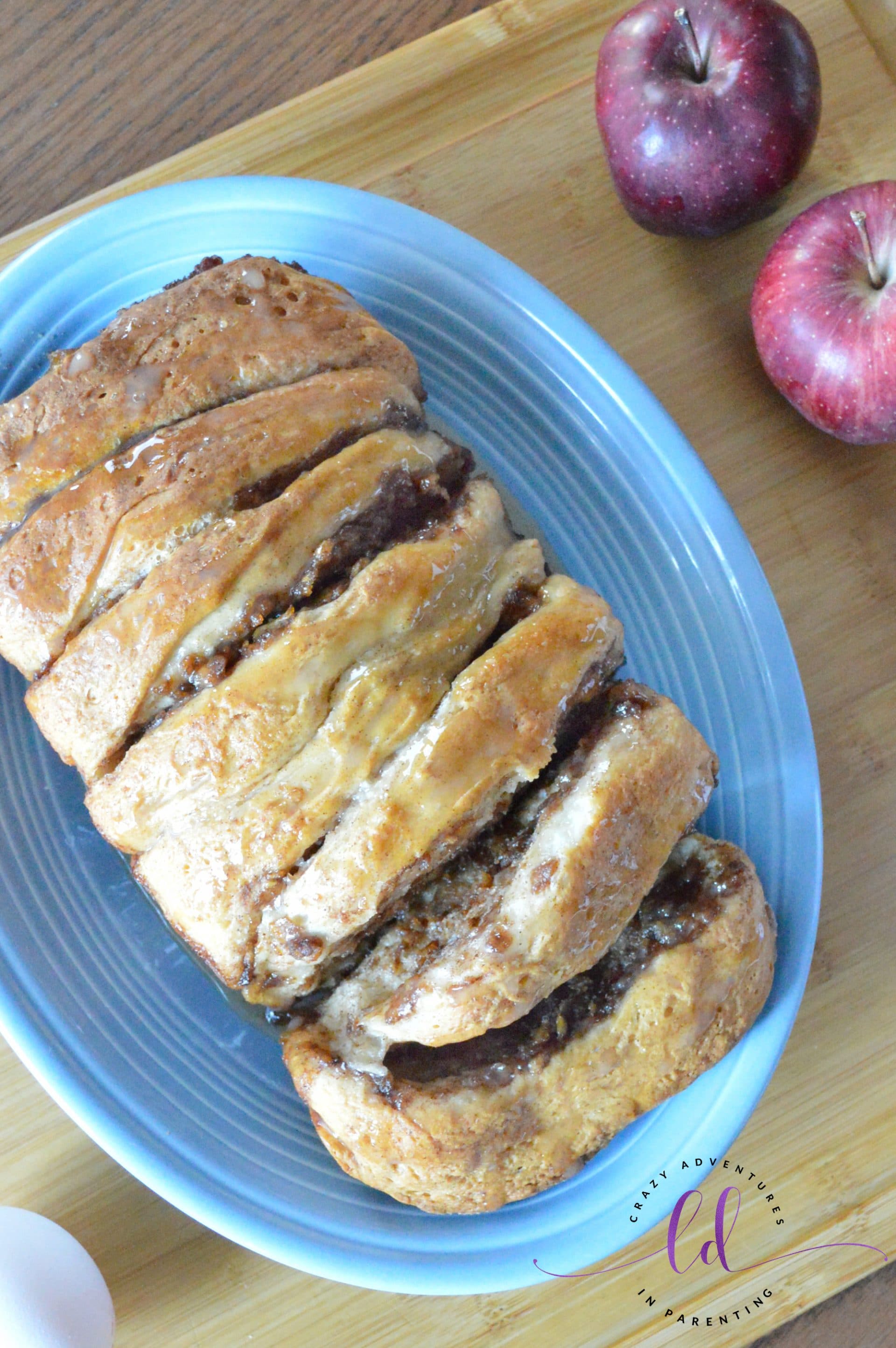 How to Make Apple Fritter Pull Apart Bread
Finely chop your apples (or use a blender, like me), and combine the ingredients for your apple mixture into a saucepan until the apple pieces are soft and the sauce has thickened.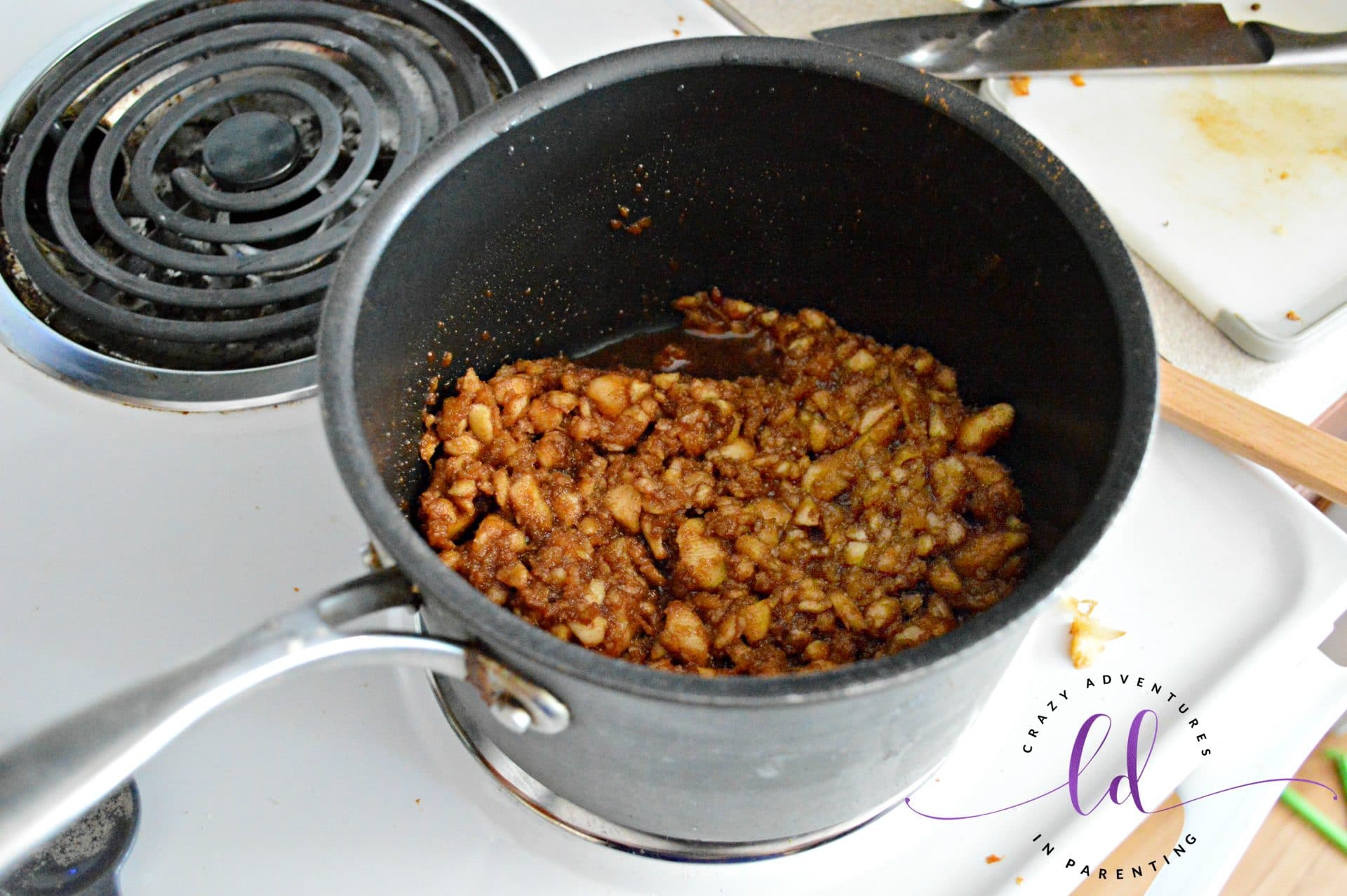 In a bowl, mix together your ingredients for the cinnamon butter mixture, and baste each side of the refrigerated biscuit piece with the cinnamon butter. Lay the biscuit piece in a sprayed glass loaf pan and top it with about a teaspoon to tablespoon size of the apple mixture.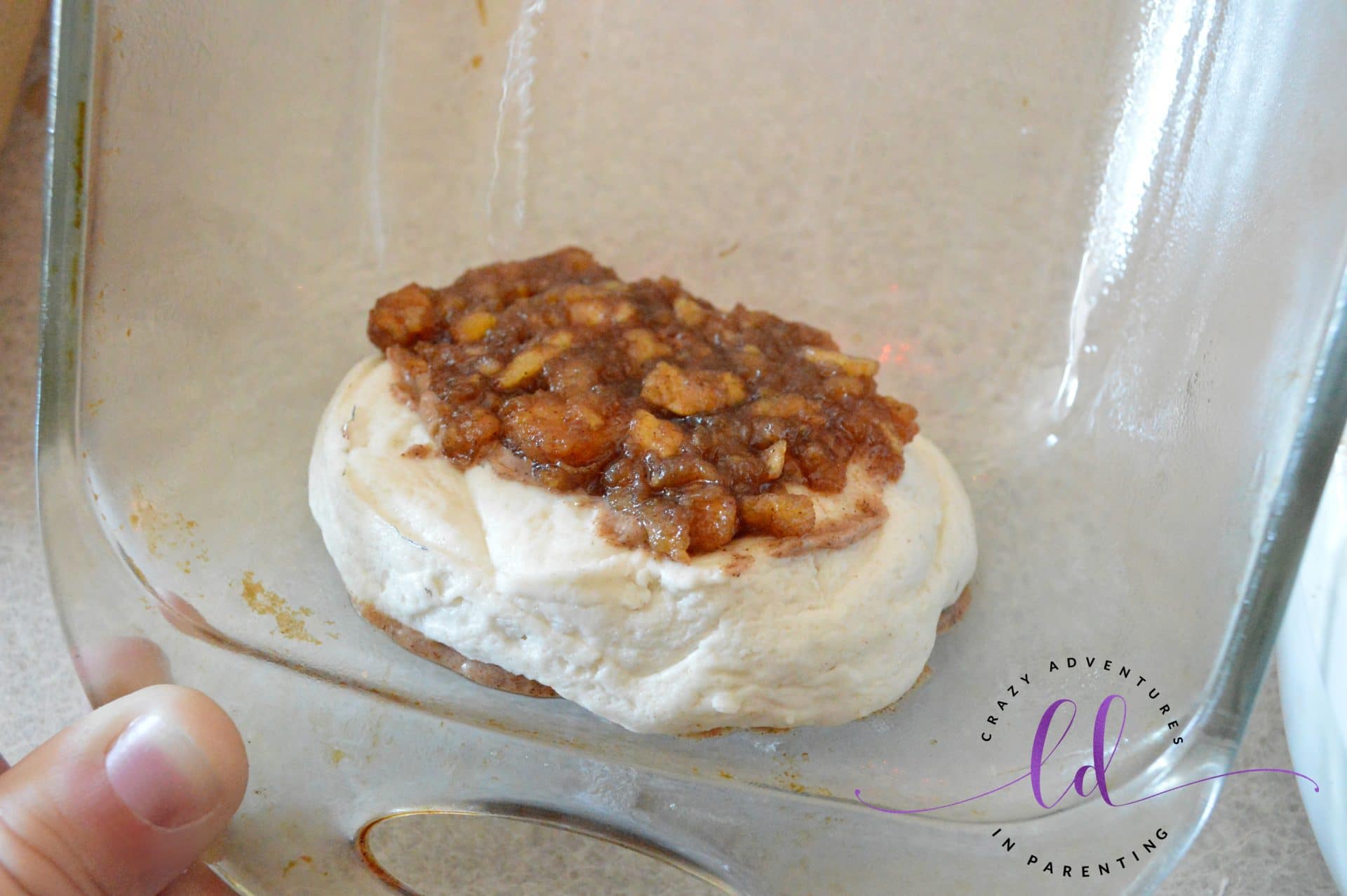 Continue basting with cinnamon butter and topping with the apple mixture for every biscuit piece.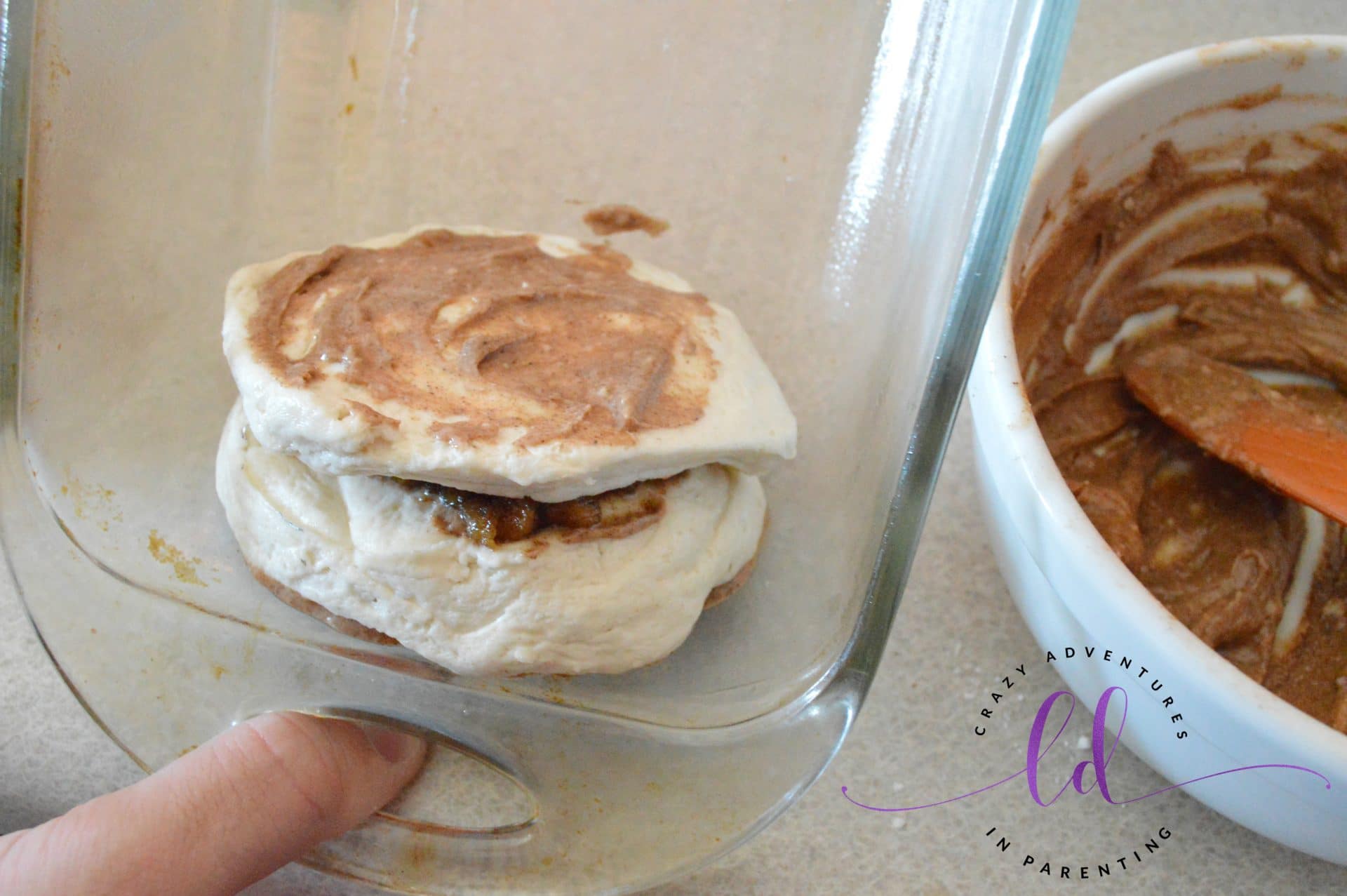 Be sure to fill the loaf pan, and should you have extra apple mixture, stuff the extra in between the sections. Baste the tops and sides with the cinnamon butter and press down gently to make it fill the bread pan.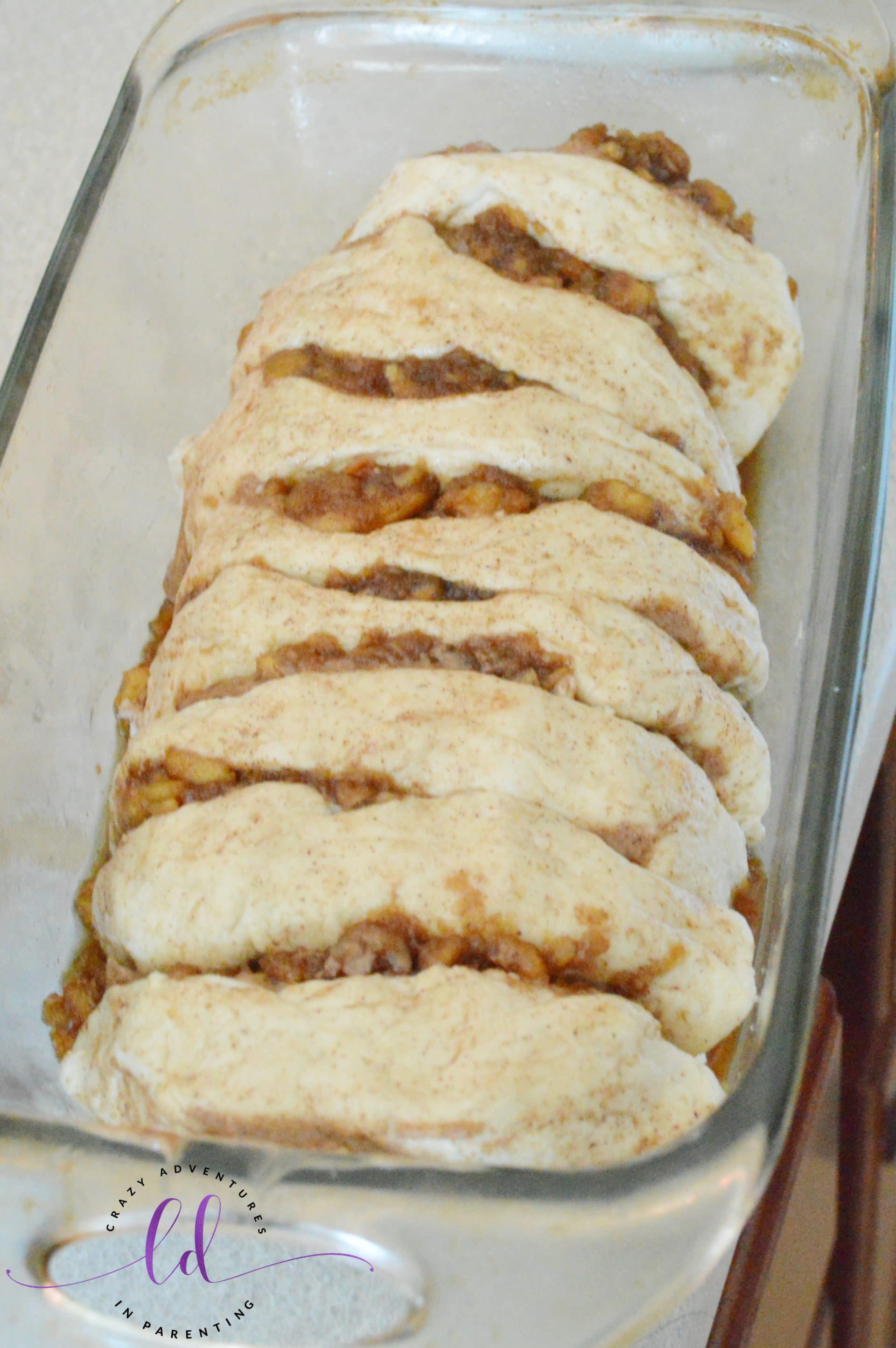 Cover and bake for 30 minutes until cooked through. You can remove the foil and bake for another 5-10 minutes until the tops are golden brown and there's a beautiful crusted edge. Once the foil is removed, you can begin to whip up the glaze. Drizzle the glaze onto the bread once it's safely removed from the bread pan.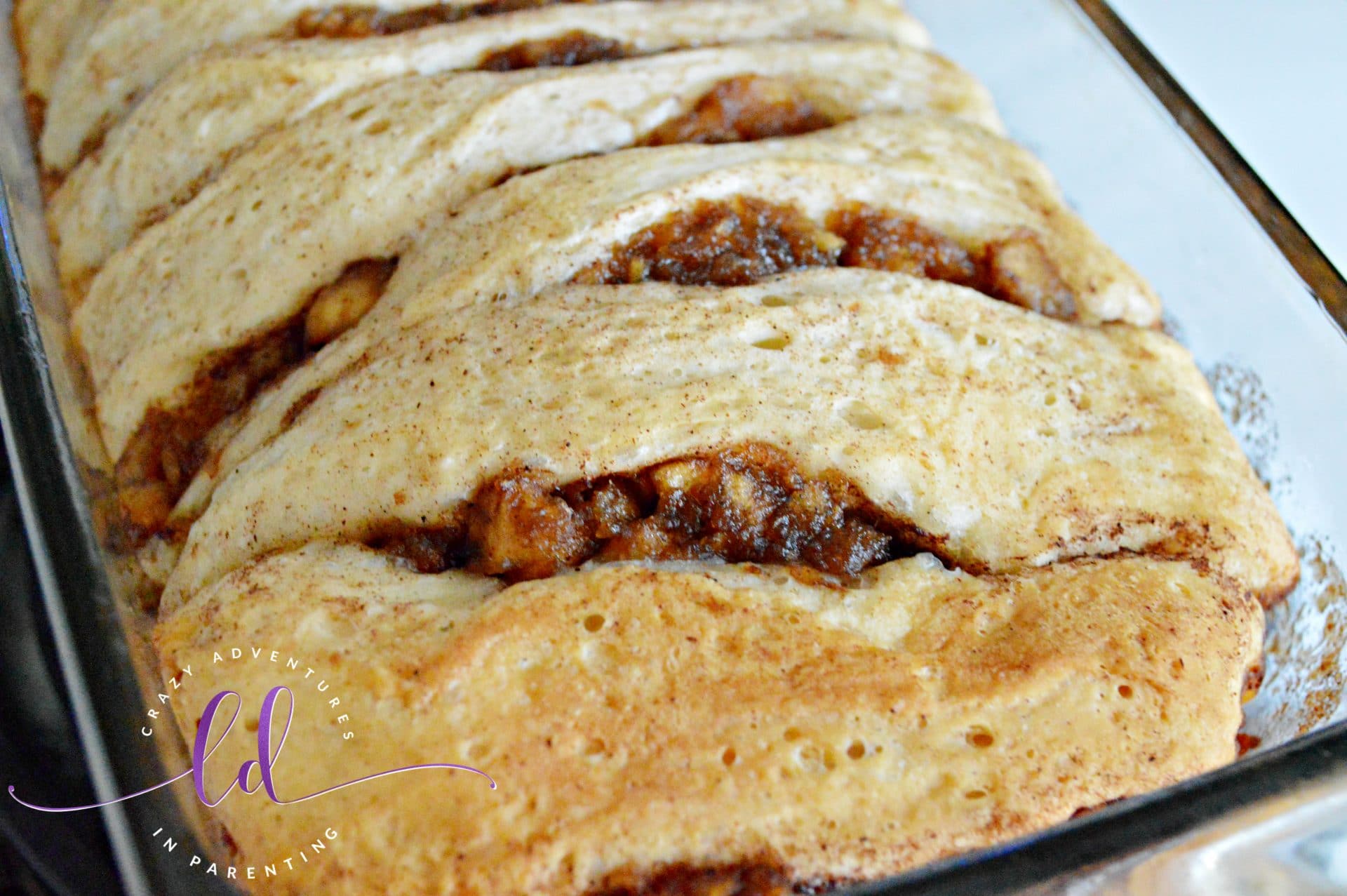 Will you just look at those apple fritter cinnamon glazed sections! This pull apart bread is just gorgeous, isn't it?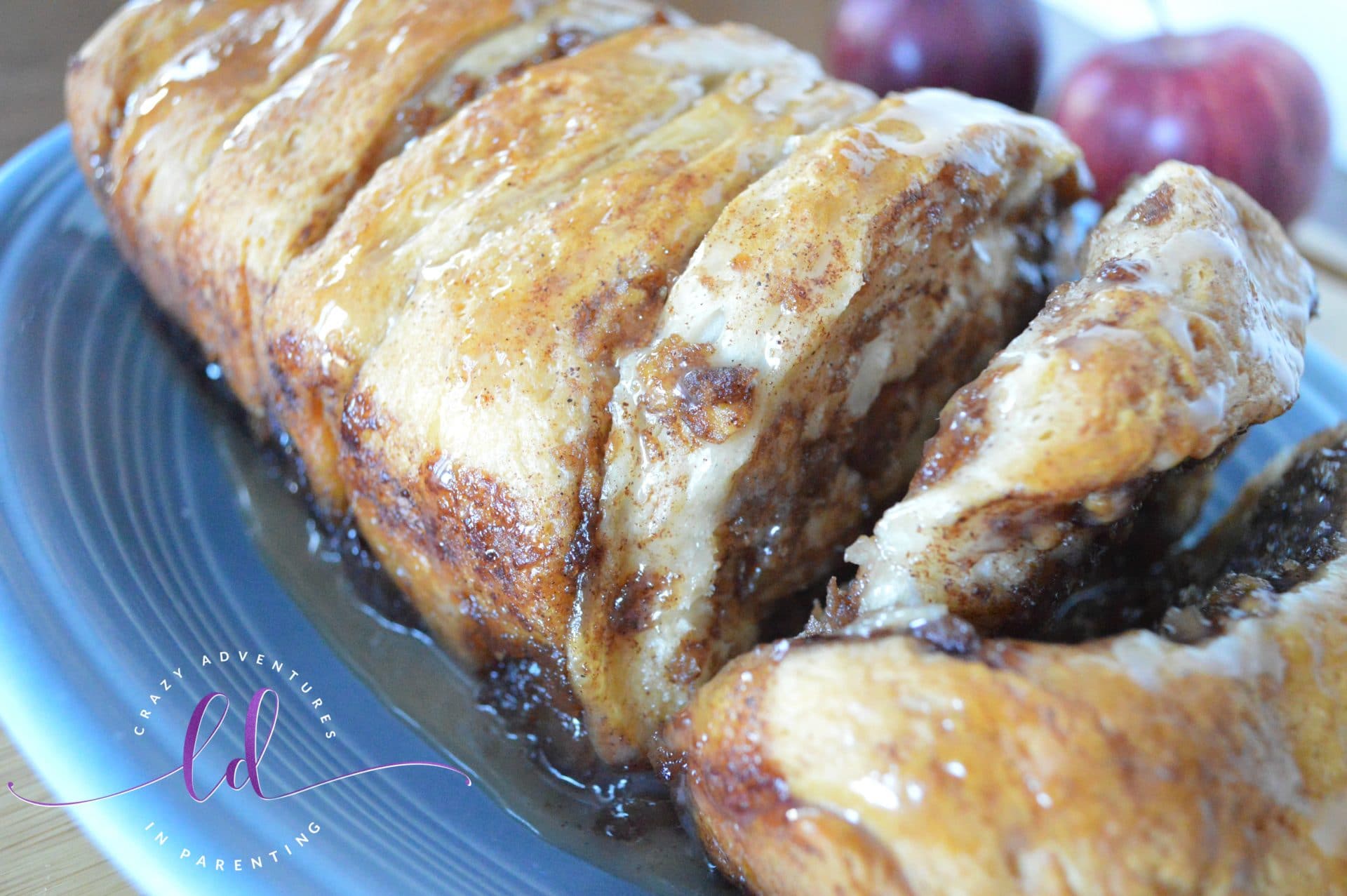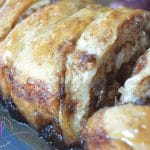 Ingredients
2 cans Grands refrigerated biscuits (buttermilk, original, or honey butter all work well)

1 whisked egg with 1 tbsp of water (egg wash)

Filling:

4 granny smith apples, very finely diced (I used my blender)

1 teaspoon lemon juice

2/3 cup brown sugar

4 tablespoons granulated sugar

1 teaspoon vanilla extract

2 teaspoons ground cinnamon

½ teaspoon ground ginger

1 teaspoon ground nutmeg

½ teaspoon ground allspice

Cinnamon mixture*:

about a ¼ to a ⅓ cup of butter

⅛ cup of cinnamon

⅛ cup of organic powdered sugar

*may need to make more
Glaze:

1 ½ cups organic powdered sugar

¼ cup organic milk

1 teaspoon Bourbon Madagascar vanilla
Instructions

Will you just look at that? So cinnamon-y and apple-y and DELICIOUS! Come to mama!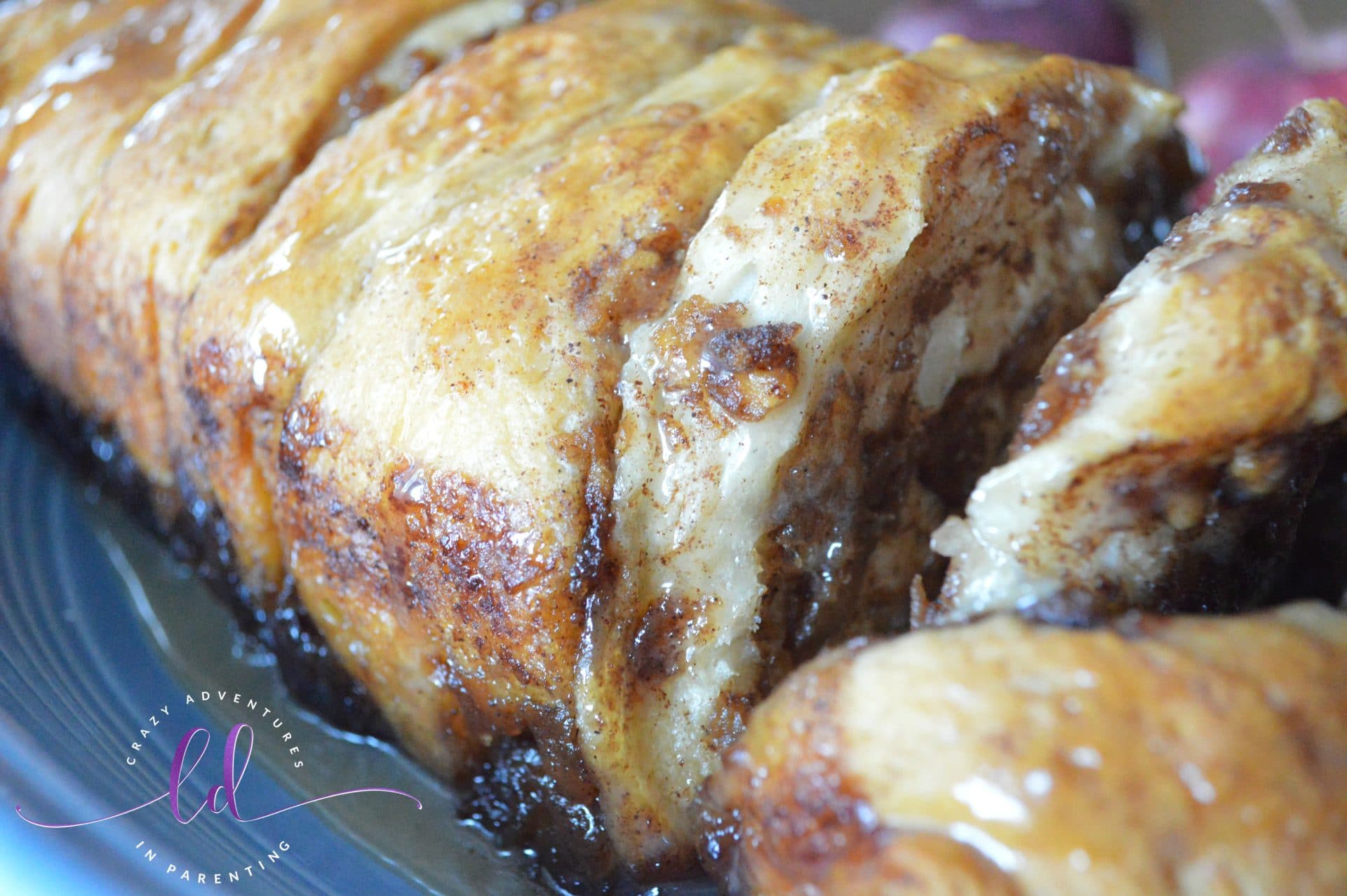 Are you as addicted to apple fritters as I am? Check out my apple fritter waffle doughnuts recipe, this Apple Roses recipe, or my other apple recipes if you're looking for something different and delicious! Don't fun to check out my other fun and easy breakfast recipes like this one!