Save up to $350 on LG kitchen appliances when you bundle and save at Best Buy! Check out this gorgeous LG Matte Black appliance package!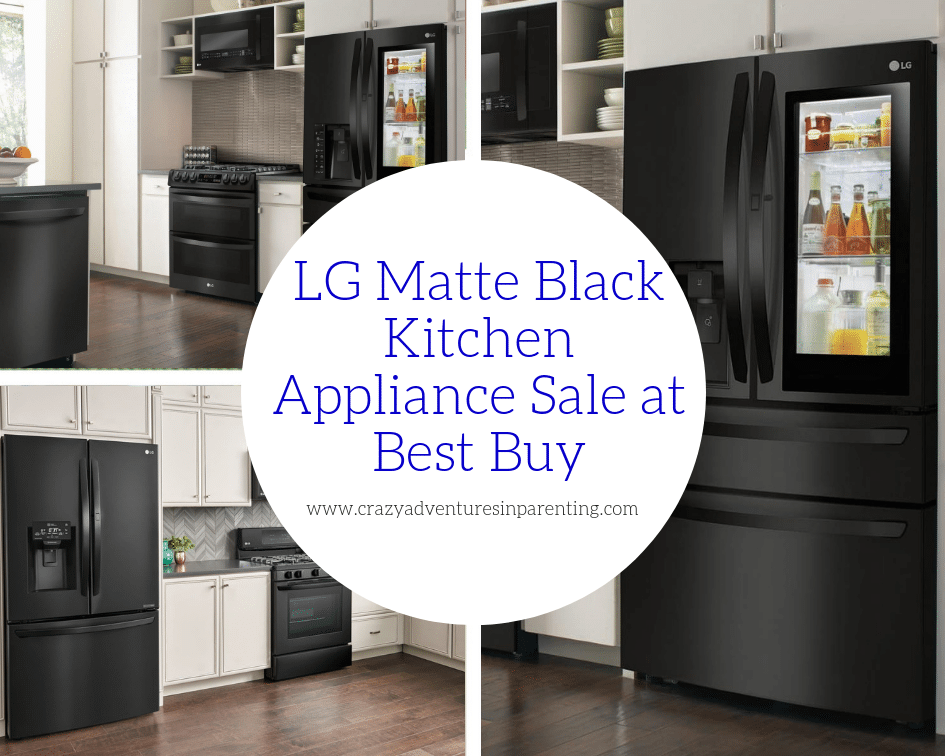 Gorgeous LG Matte Black Kitchen Appliances at Best Buy
We are so close to closing on our house and I couldn't be more excited! I'm so ready to dig in and change all the things I want to change and update, you know? And this awesome Best Buy sale is so timely because we are totally on the market for redoing our kitchen! These LG Matte Black Kitchen Appliances are GORG!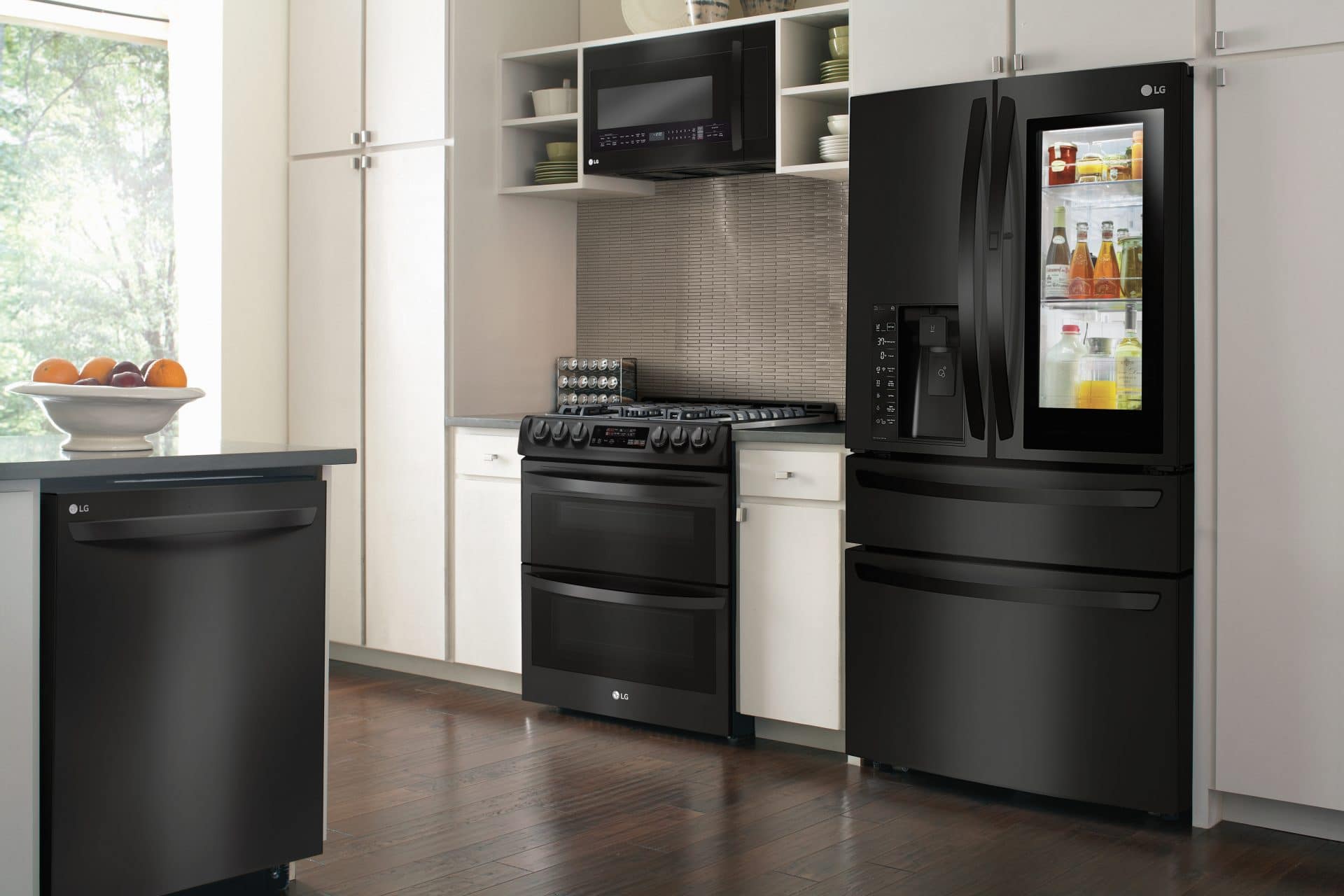 Huge LG Matte Black Kitchen Appliance Sale at Best Buy
Are you in the market for new appliances too? There's never been a better time to give your kitchen a facelift, especially with a sale like this! If you're looking for appliances that offer advanced technology that can speed up cooking, improve clean-up and organize your food storage in innovative ways, look no further than LG. They're also available in other finishes that are sure to complement your existing kitchen cabinetry: stainless, black stainless and black matte. I don't know about you, but I think this black matte set is sexy!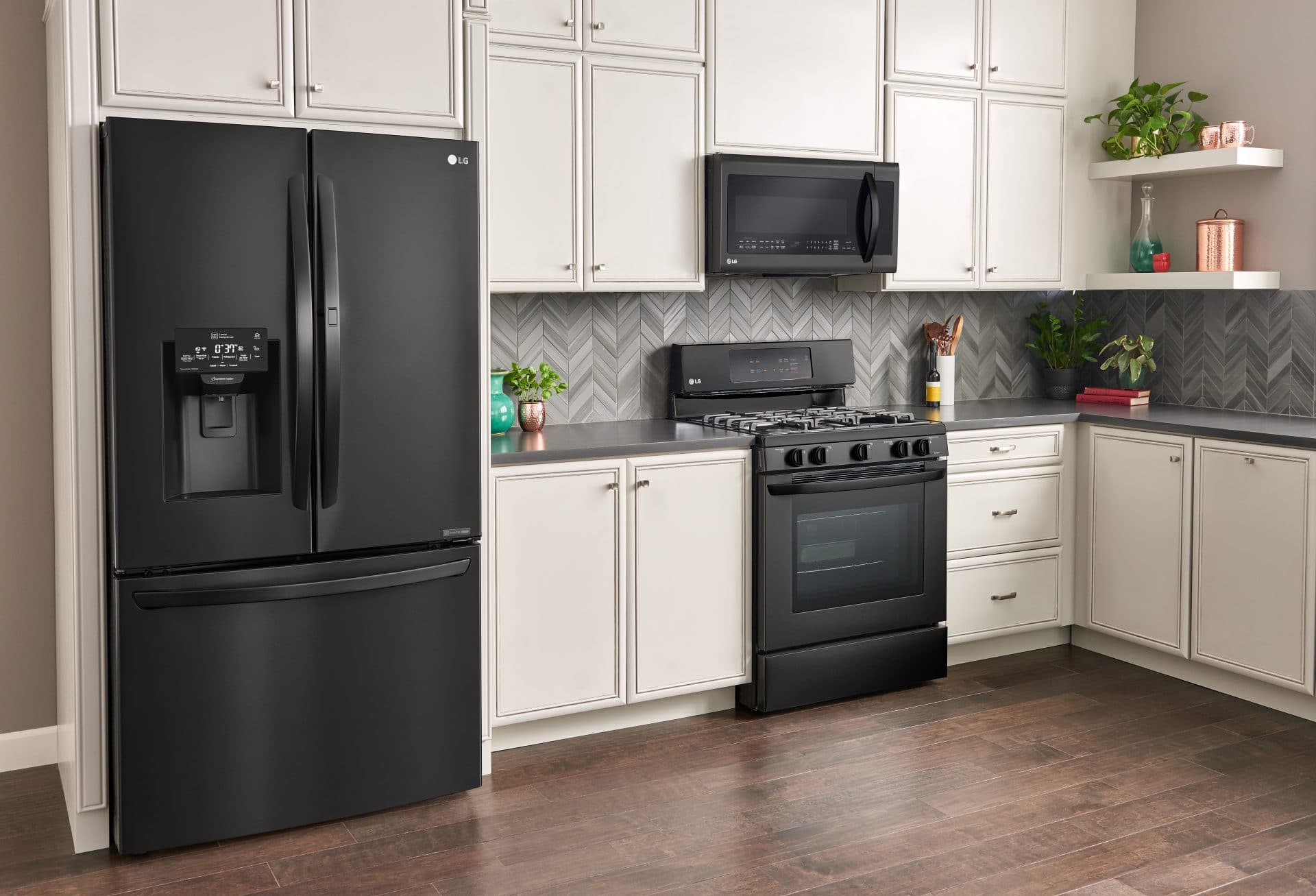 LG's exclusive Matte Black stainless steel combines the timeless look of stainless steel with a luxe & low-gloss matte finish that compliments any kitchen décor. The biggest selling point for me, a mom of many? The fingerprint-resistant finish on these appliances!! Yes! It hides smudges while adding an element of sophistication to any kitchen. Hellooooo! And, because these LG smart kitchen appliances are wi-fi and voice-enabled, you can control your kitchen appliances remotely! From changing settings, to checking the status, or turning on or off, you are in control at all times! These smart appliances make life easier.

Ready to go? G'head and shop this incredible sale at Best Buy today!