You guys! This is so freaking fantastic! Amazon's Alexa now allows users to donate to Toys for Tots with their Alexa Toys for Tots campaign!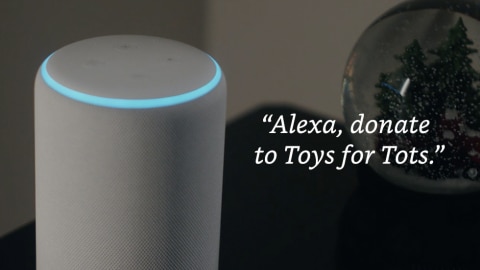 Use Alexa to Donate to Toys for Tots
Amazon's Alexa-charity gifting feature, which is a great way to give back this holiday season, is an easy way to give this holiday season! Amazon kicked off Giving Tuesday this year by launching a new, easy way for customers to donate a toy to a child in need.

Donate to Toys for Tots using Alexa
Customers can now donate a toy to Toys for Tots via Alexa by simply saying, "Alexa, donate to Toys for Tots." This is the first time that customers can donate a product to a charity via voice shopping and better yet, Amazon will be matching customer donations throughout the end of the year – toy for toy – doubling customers' contributions! This is so huge!
Toys for Tots, a 71-year national charitable program run by the U.S. Marine Corps Reserve, provides happiness and hope to disadvantaged children during each Christmas holiday season. The toys, books and other gifts collected and distributed by the Marines offer these children recognition, confidence and a positive memory for a lifetime. It is such experiences that help children become responsible citizens and caring members of their community. Last year the Marine Toys for Tots Program fulfilled the holiday hopes and dreams of 7 million less fortunate children in 800 communities nationwide.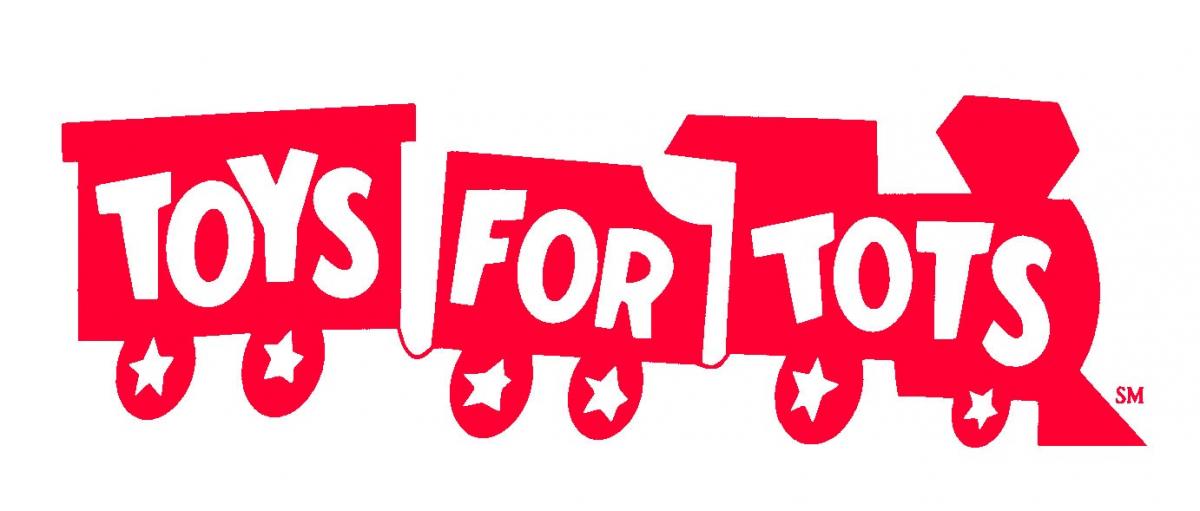 How to Donate to Toys for Tots using Alexa
In three easy steps, you can be donating to Toys for Toys from the comfort of your own home. Simply say "Alexa, donate to Toys for Tots." From there, Amazon will recommend a gift from the Toys for Tots charity list. Toys for Tots has curated their Charity List with items such as iconic Mickey and Minnie plush toys, Nerf footballs, Monopoly games and more. Your tax deductible donation will go to a child in need, delivering smiles for the holiday.
Deliver a smile to a child in need this holiday with Alexa and Toys for Tots. Simply say, 'Alexa, donate to Toys for Tots'
After the customer confirms the order, Amazon ships it directly to Toys for Tots, creating a seamless path for easy holiday giving. In addition, Alexa provides tracking and delivery updates to the customer, letting them know their gift arrived safely.
For more information, visit www.amazon.com/alexatoysfortots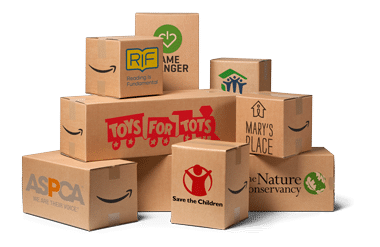 More Ways to Donate with Amazon
Alexa Donations: Customers who wish to make a monetary donation to the charity of their choice outside of Toys for Tots are still able to do so. Simply say, "Alexa, I want to make a donation" to get started.
Charity Lists: New this holiday season, customers can shop Charity Lists and donate an item to their favorite charity. Charity Lists is a new feature that provides non-profits an easy way to create lists while providing a convenient way for customers to donate needed items to the charity of their choice with the reassurance the curated list is managed by the charity. Customers can shop Charity Lists from hundreds of charities by visiting smile.amazon.com/charitylists.
AmazonSmile: AmazonSmile is a way for customers to support their favorite charity every time they shop with Amazon, at no extra cost. Customers who start their shopping at smile.amazon.com will find the same Amazon they know and love, with the bonus that AmazonSmile will donate a portion of the purchase price of eligible items to the charity they choose.