If you're looking for a fantastic series for your child to read this summer, check out the Percy Jackson & the Olympians series by Rick Riordan! A perfect book series to tackle for summer reading!
This post has been sponsored by Disney Book Group. All thoughts and opinions are my own.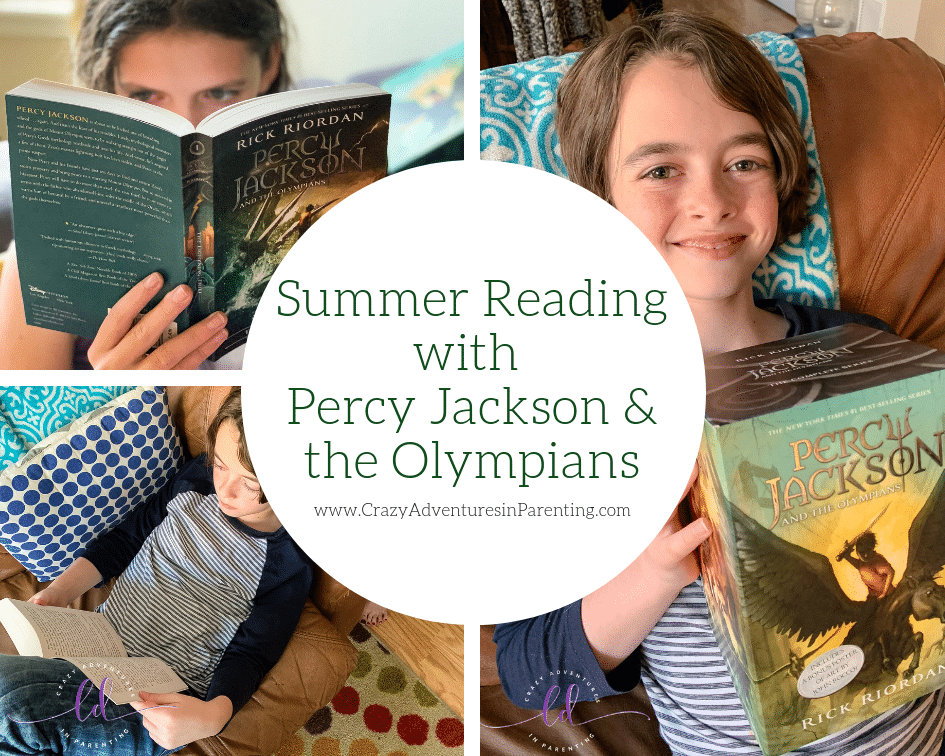 Summer Reading with Percy Jackson & The Olympians
My children are natural readers. Their Christmas and birthday lists always have a few of their favorite book wants listed on there for us to purchase. This year, my ten-year-old got tons of Rick Riordan books for Christmas! I love that they enjoy the written word as much as I do! This summer, though, we're going to be tackling another Rick Riordan series they haven't read before, a series my older children have read, and every single one of my kids is invested in and excited about it. This summer, we're reading the complete Percy Jackson & the Olympians series! Woohoo!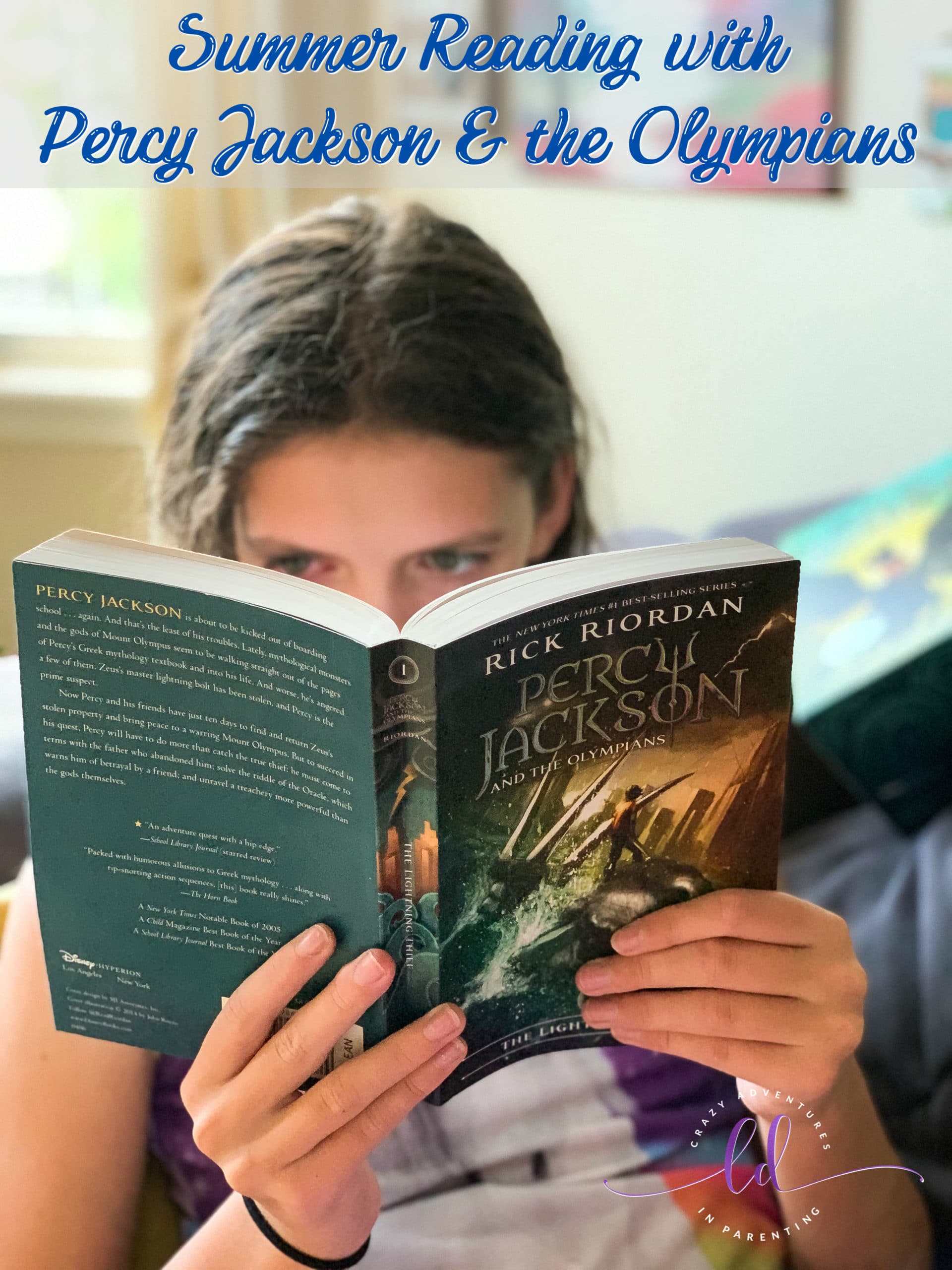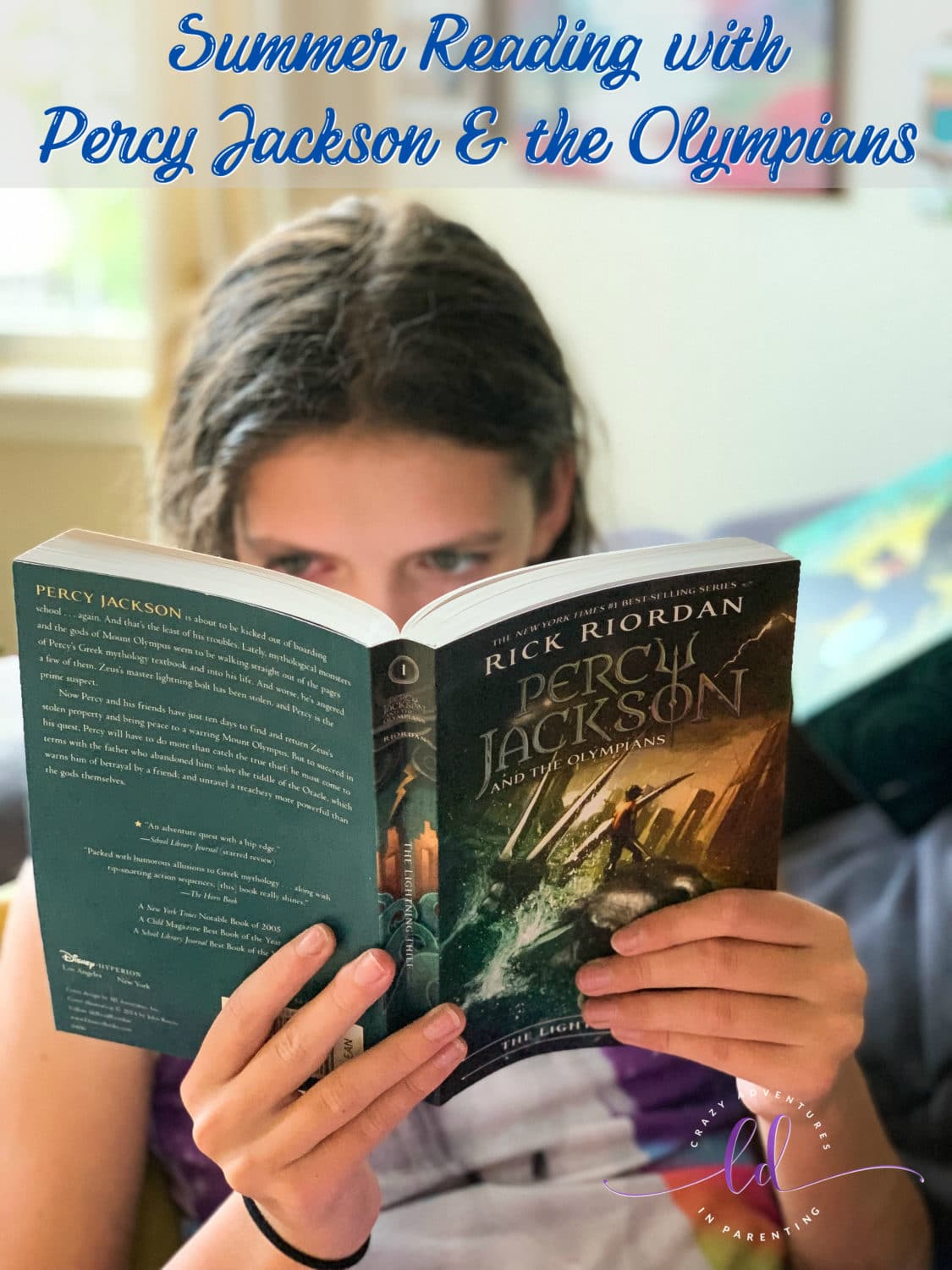 Percy Jackson & the Olympians – The Perfect Series for Summer Reading!
If you're looking to prevent the dreaded "Summer Slide" and to help support summer reading with your children this year, the join us in reading this summer! Let's read the complete Percy Jackson & the Olympians series together! Our plan is to schedule "reading times" every day for our children to read, what about you? Maybe their designated reading time will be after swimming in the pool? Maybe it'll be while they're eating lunch? But in order to ensure we all get through this entire series this summer, my children will have a dedicated time to read every day! Let's go, friends!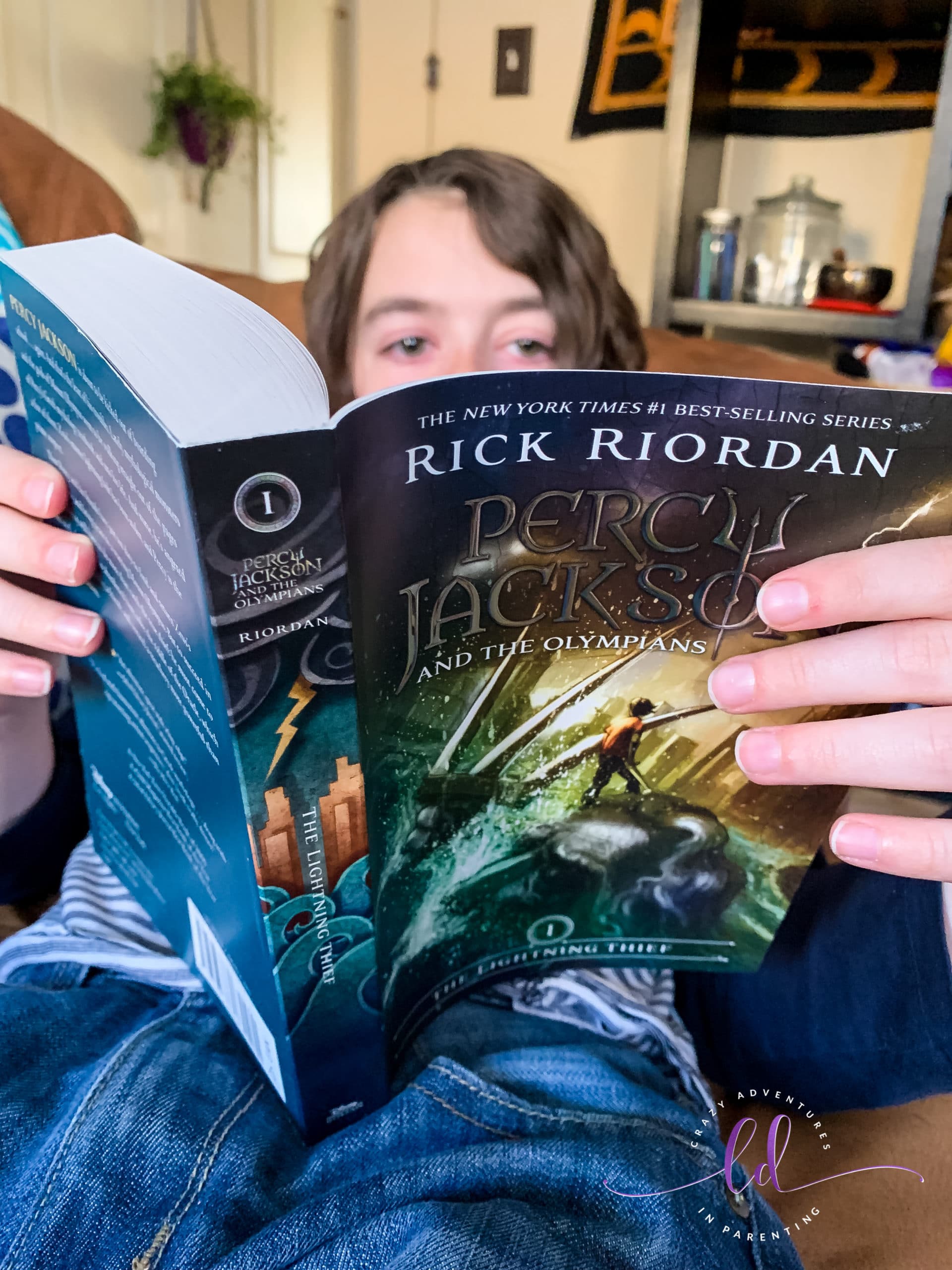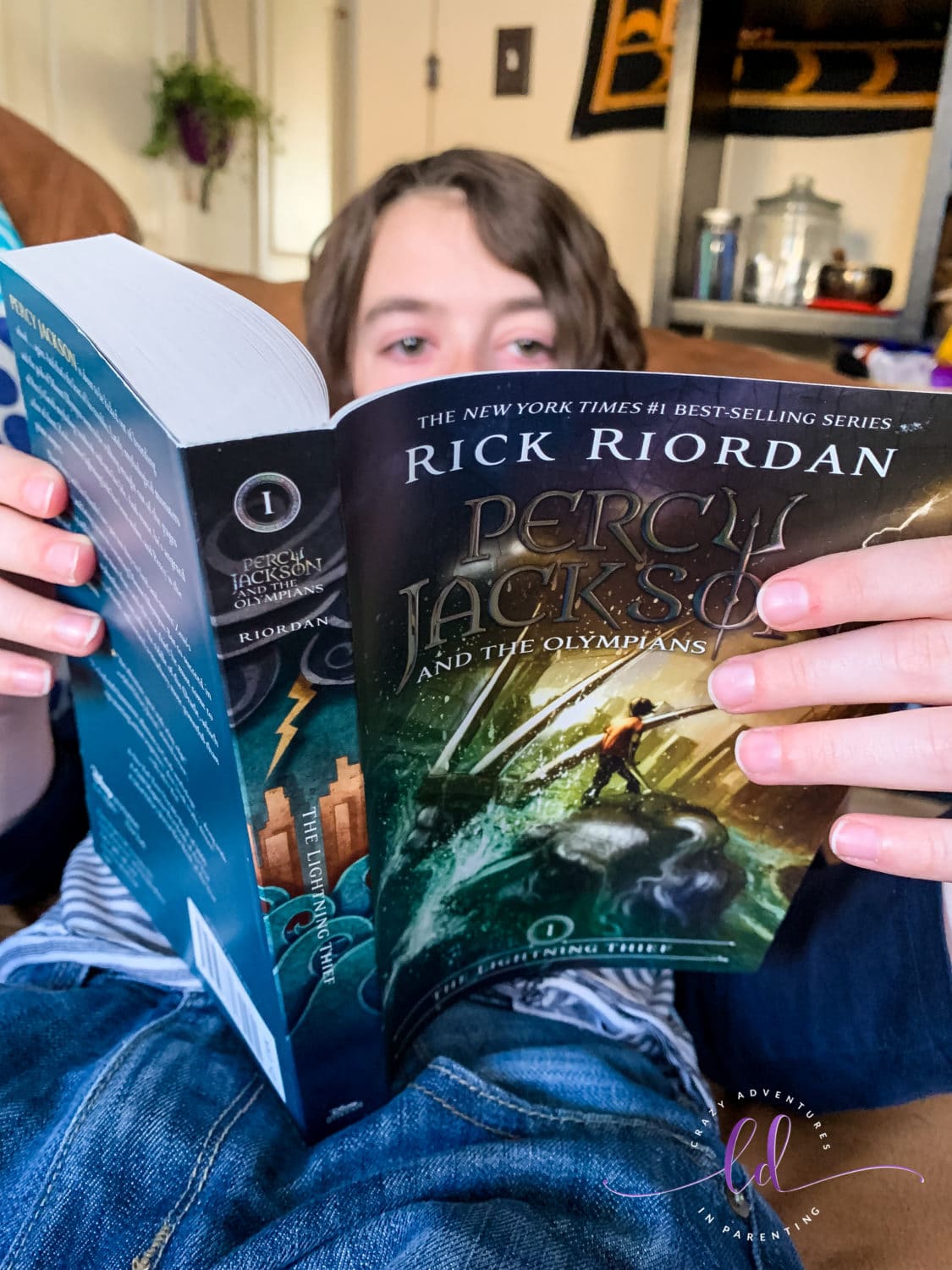 Reading this Summer with Percy Jackson and the Olympians Series
My oldest daughter is incredibly excited about this, as this has always been one of her favorite series of books to read! She's going to be helping me with the kids in discussing these books with the kids as they read them! She's also going to be reading it to my seven-year-old, who can't quite read these books herself yet, but she wants to join in on the fun with us! It'll prep her for being able to read them herself as she becomes a stronger reader! She was instantly excited about these books seeing her siblings read them, I love that she's going to partake too!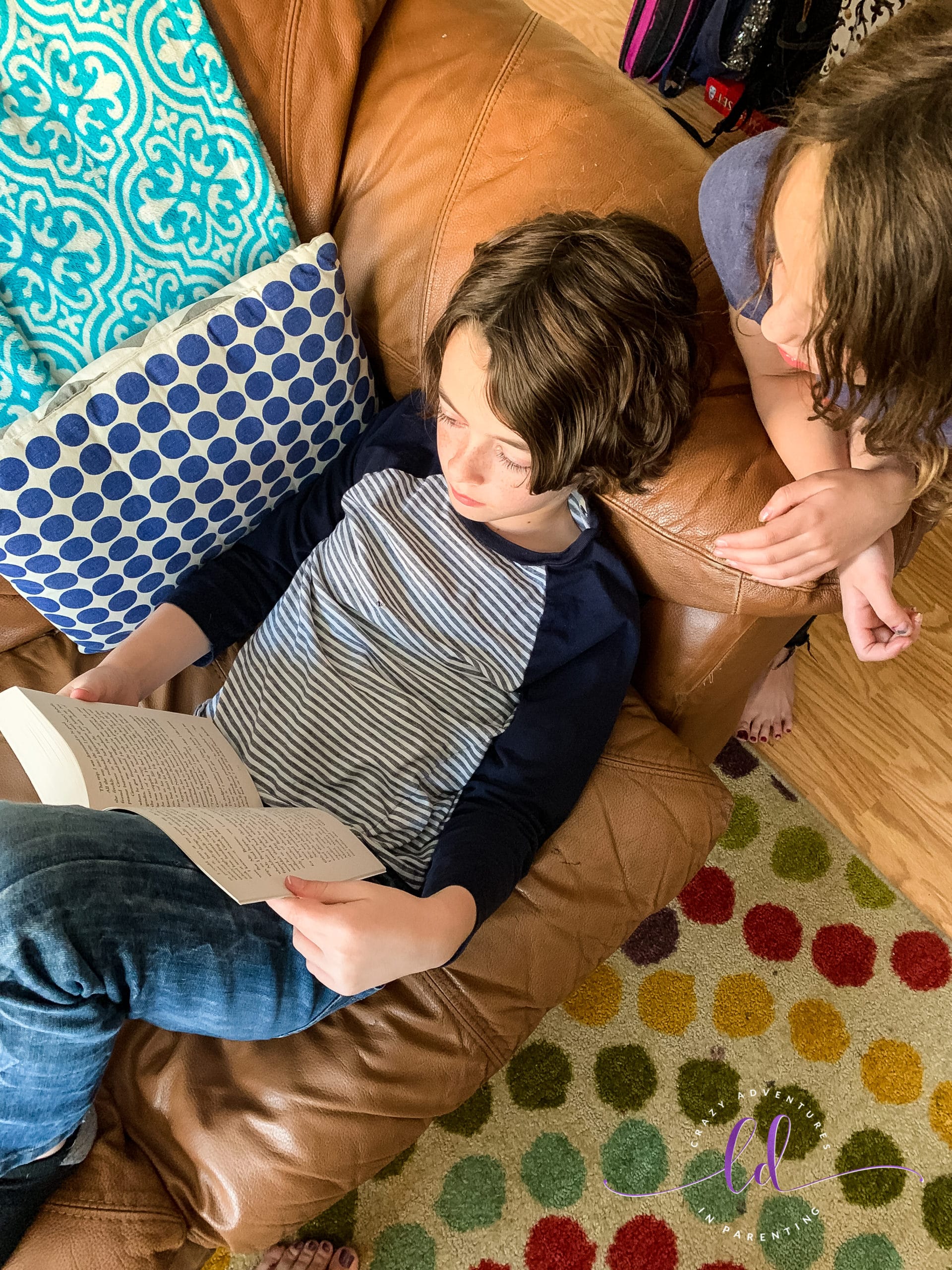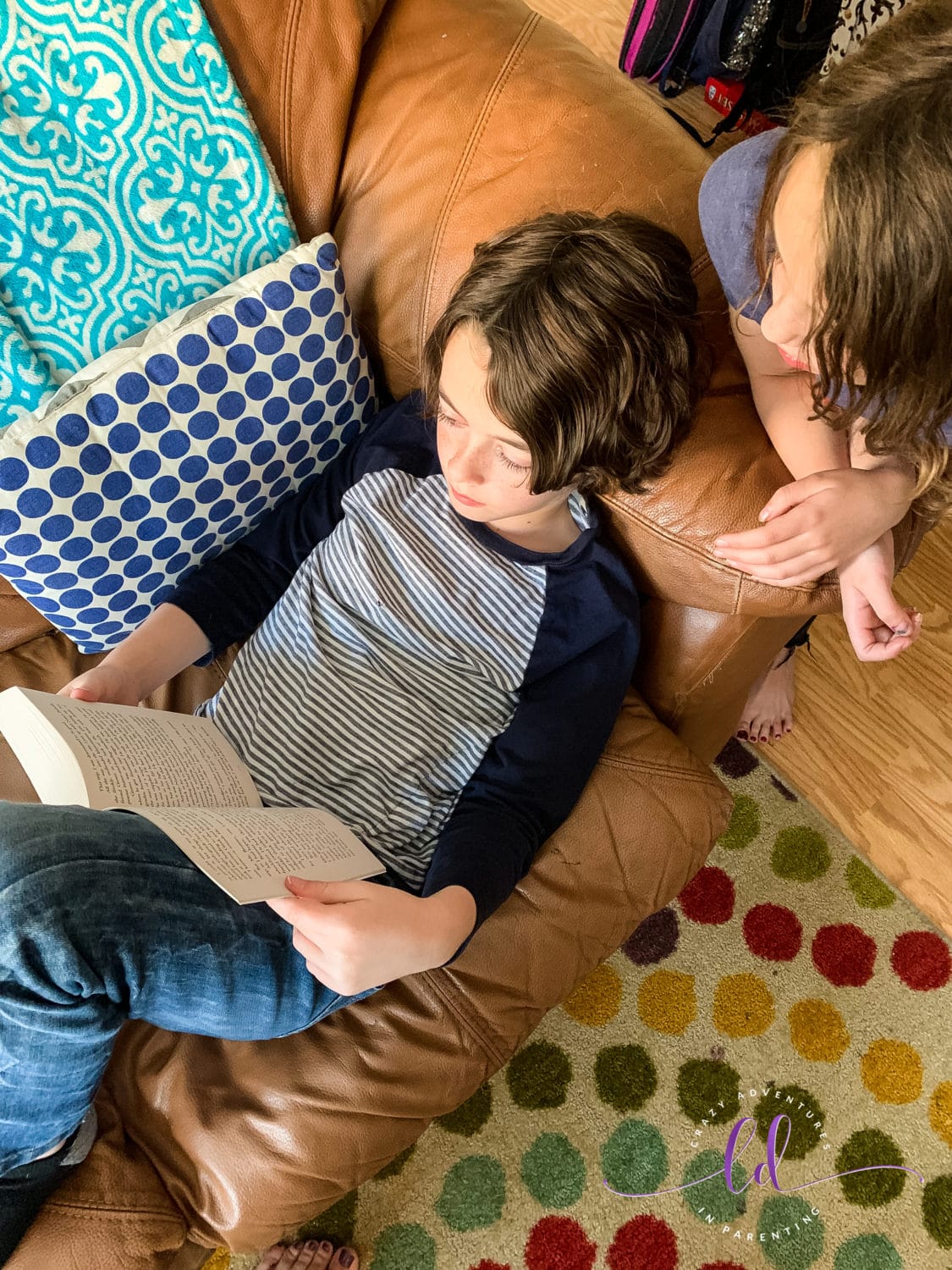 More about Percy Jackson and the Olympians
First published in 2005, this five-book series has been on the New York Times bestseller list for over 500 weeks! This beloved Percy Jackson series by bestseller Rick Riordan helps children learn about Greek mythology by offering readers a fresh and exciting way to learn about the Olympians, the Titans, the Minotaur, and much more all while enjoying a fast-paced, highly entertaining adventure!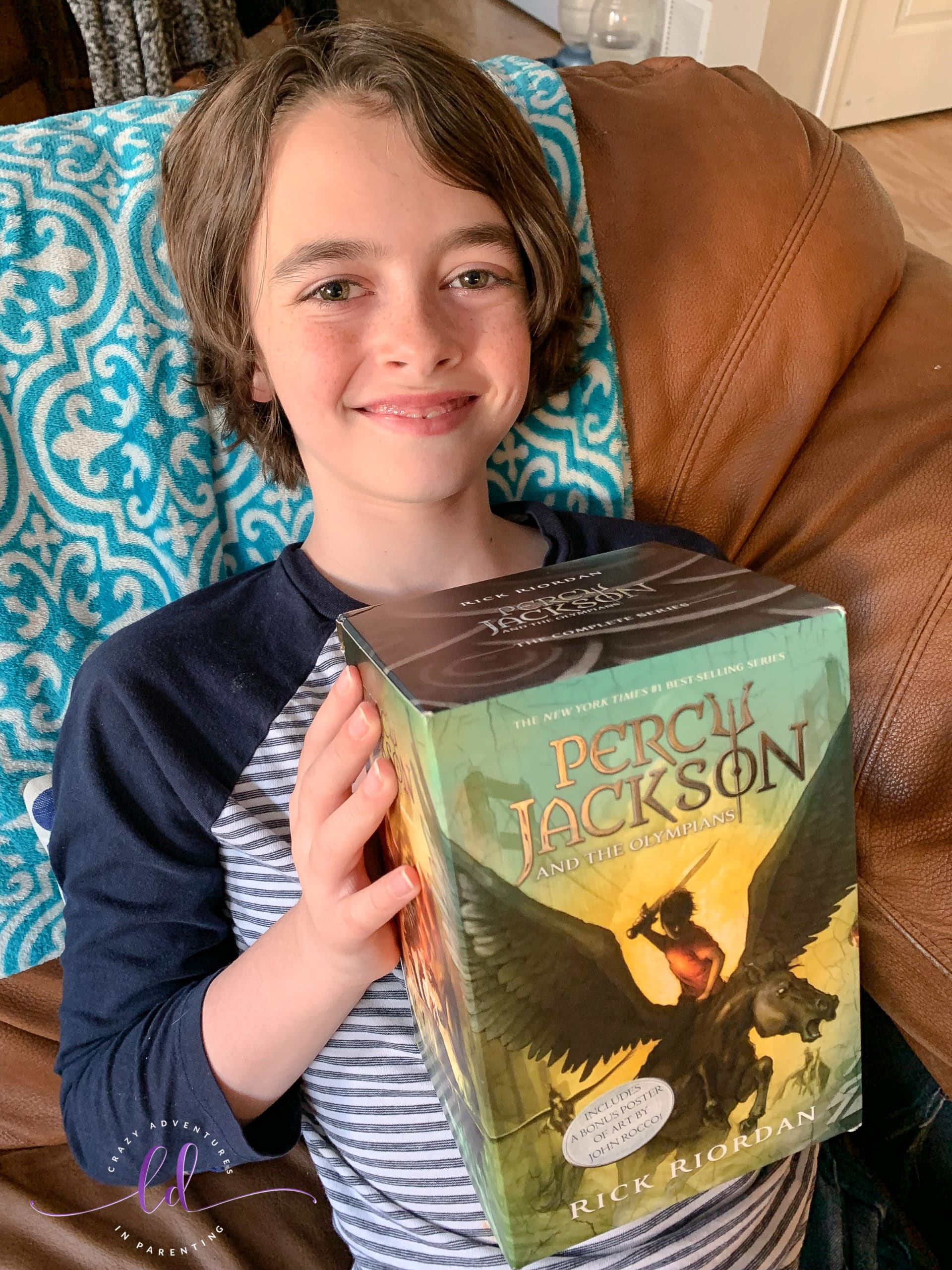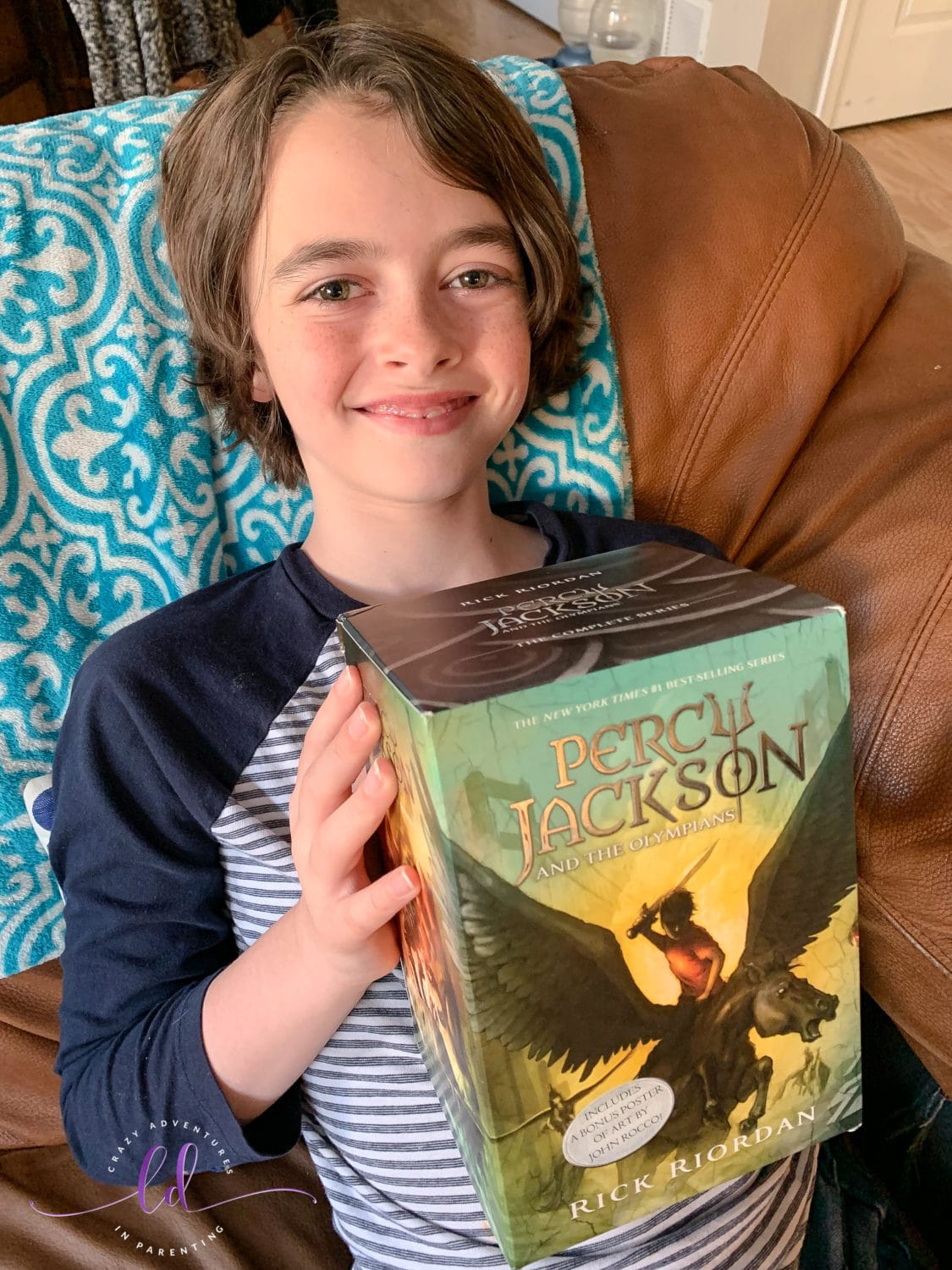 Percy Jackson and the Olympians – The Lightning Thief
Synopsis for the first book in the series, The Lightning Thief: Twelve-year-old Percy Jackson is about to be kicked out of boarding school… again. And that's the least of his troubles. Lately, mythological monsters and the gods of Mount Olympus seem to be walking straight out of the pages of Percy's Greek mythology textbook and into his life. And worse, he's angered a few of them. Zeus's master lightning bolt has been stolen, and Percy is the prime suspect. Now Percy and his friends have just ten days to find and return Zeus's stolen property and bring peace to a warring Mount Olympus. But to succeed on his quest, Percy will have to do more than catch the true thief: he must come to terms with the father who abandoned him; solve the riddle of the Oracle, which warns him of betrayal by a friend; and unravel a treachery more powerful than the gods themselves.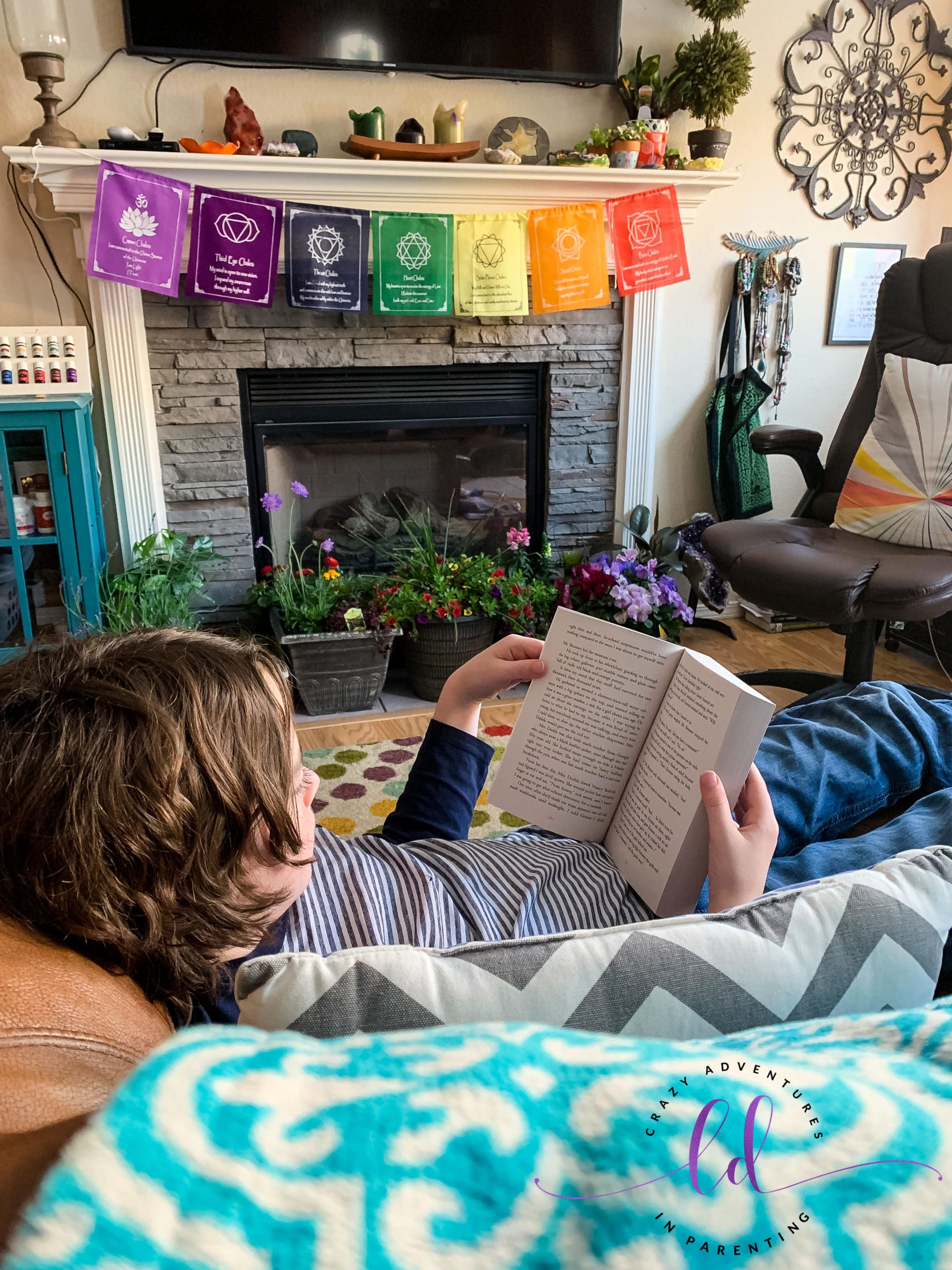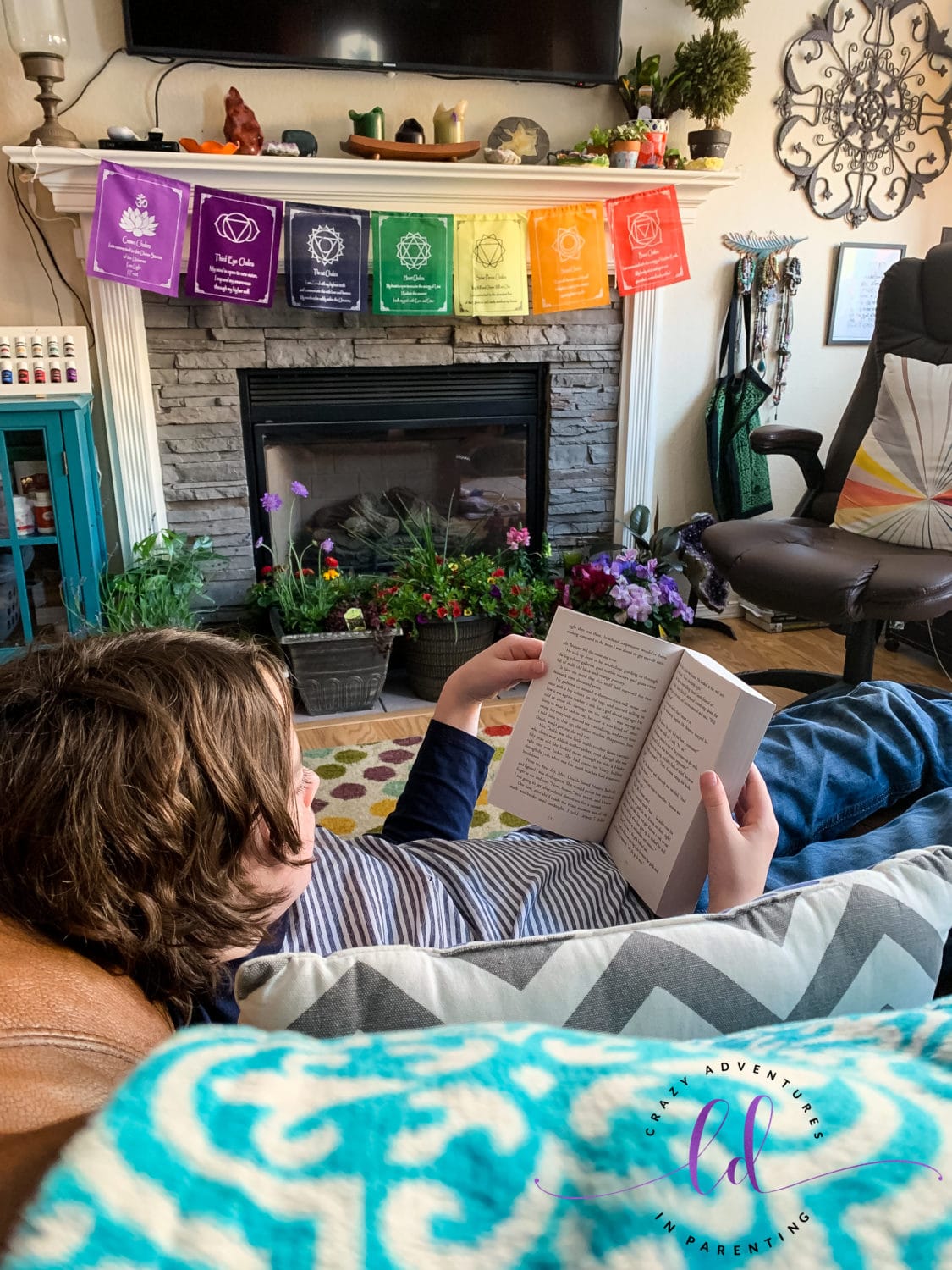 Two Free Bookmarks to Get You Started with Percy Jackson and the Olympians
Who doesn't love bookmarks you can color? I love these, and they are easy to laminate once colored, too!


You can download these bookmarks here: "Even strength must bow to wisdom sometimes." or "Go on with what your heart tells you, or you will lose all."
Giveaway! Percy Jackson and the Olympians Series Box Set
Want to win your own copy of the Percy Jackson and the Olympians series? To enter, leave a comment below telling me your plan for reading this summer with your kids! For extra entries, follow @ReadRiordan on Twitter, Facebook, and/or Instagram (one entry for each follow)! Bonus entry if you share this giveaway with others!
Open to US addresses only, prizing will be provided by Disney Book Group. Giveaway ends June 15th 2019 at 11:59ET. Good luck!