If you're looking to get your kids inspired to read this summer, check out our Summer Reading Bingo printables! These summer reading printables will help your children read Percy Jackson & the Olympians series by Rick Riordan this summer in style! ☀️
This post has been sponsored by Disney Book Group. All thoughts and opinions are my own.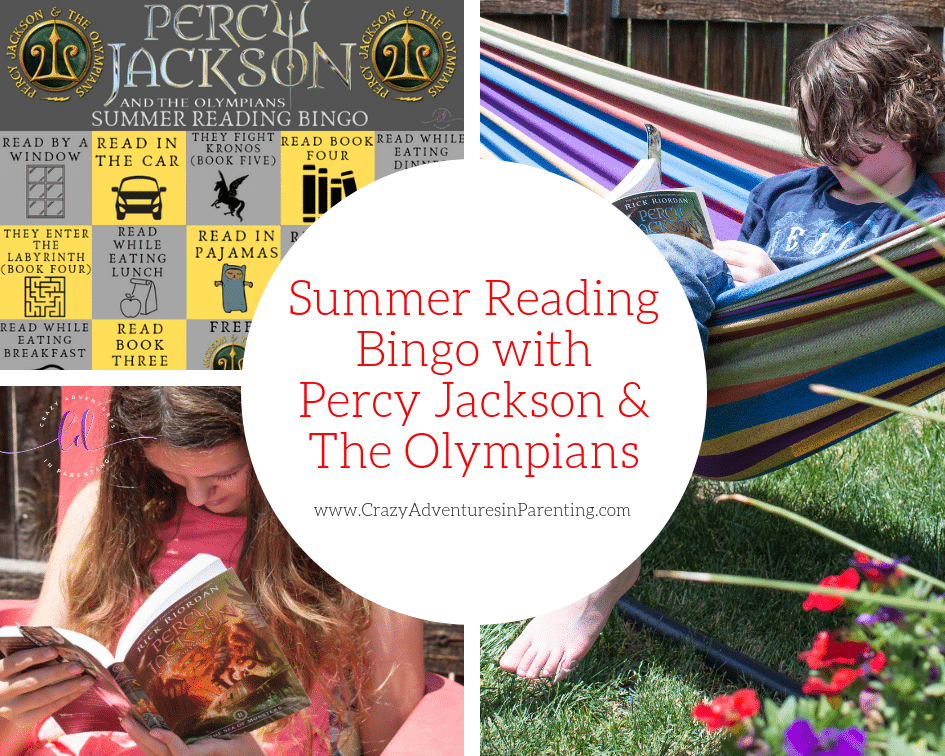 Summer Reading Bingo with Percy Jackson & the Olympians
We loooove summer! ☀️We adore the sun, sleeping in, grilling almost every day, fresh fruit, flip flops, and lounging in the hammock! There's just so much to do, see, and explore in the summer, but it's also a time where the dreaded "Summer Slide" can happen. We're helping to combat this by creating a fun and relaxed atmosphere for our kids to read in outside and a way to keep them accountable by giving them these Summer Reading Bingo printables!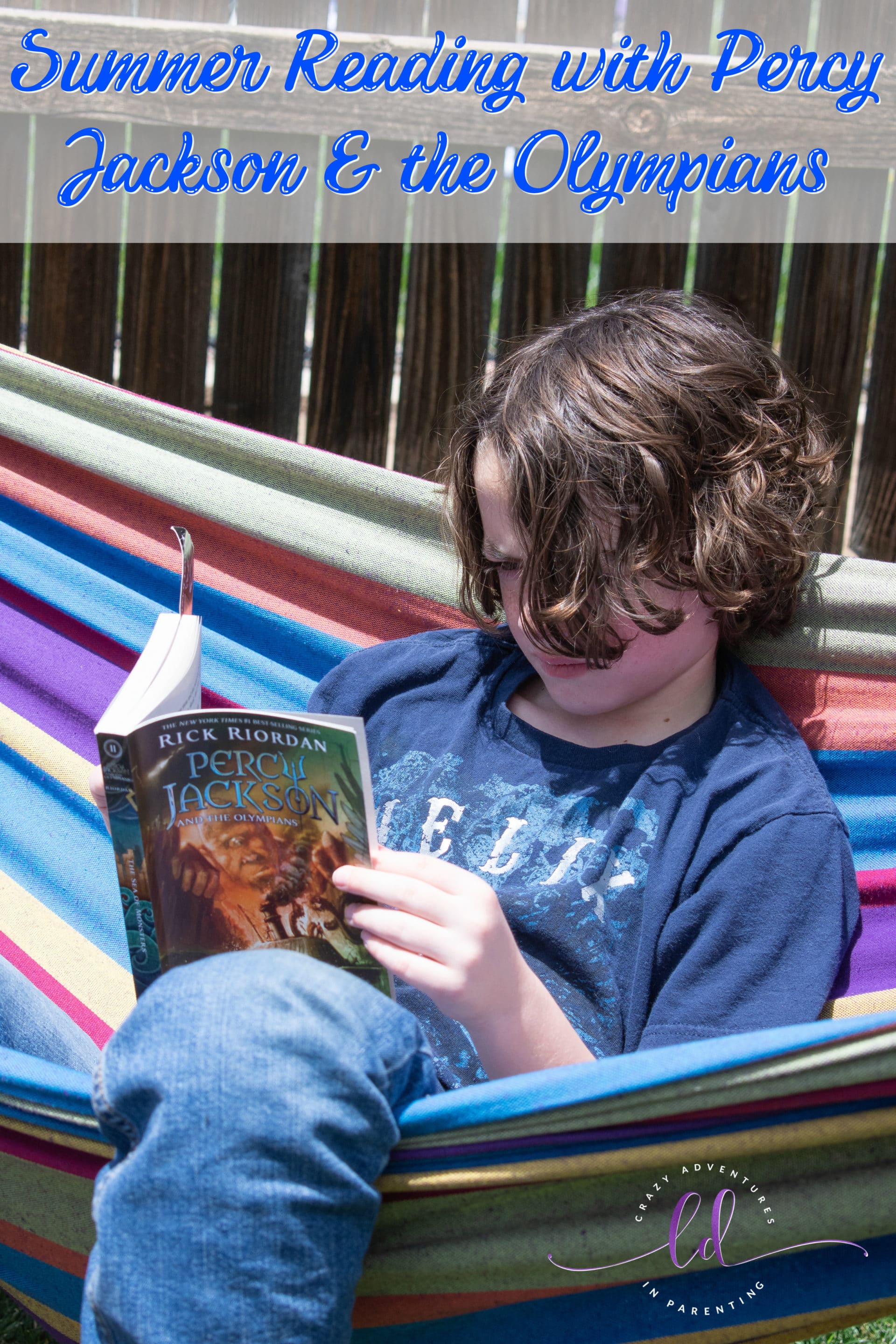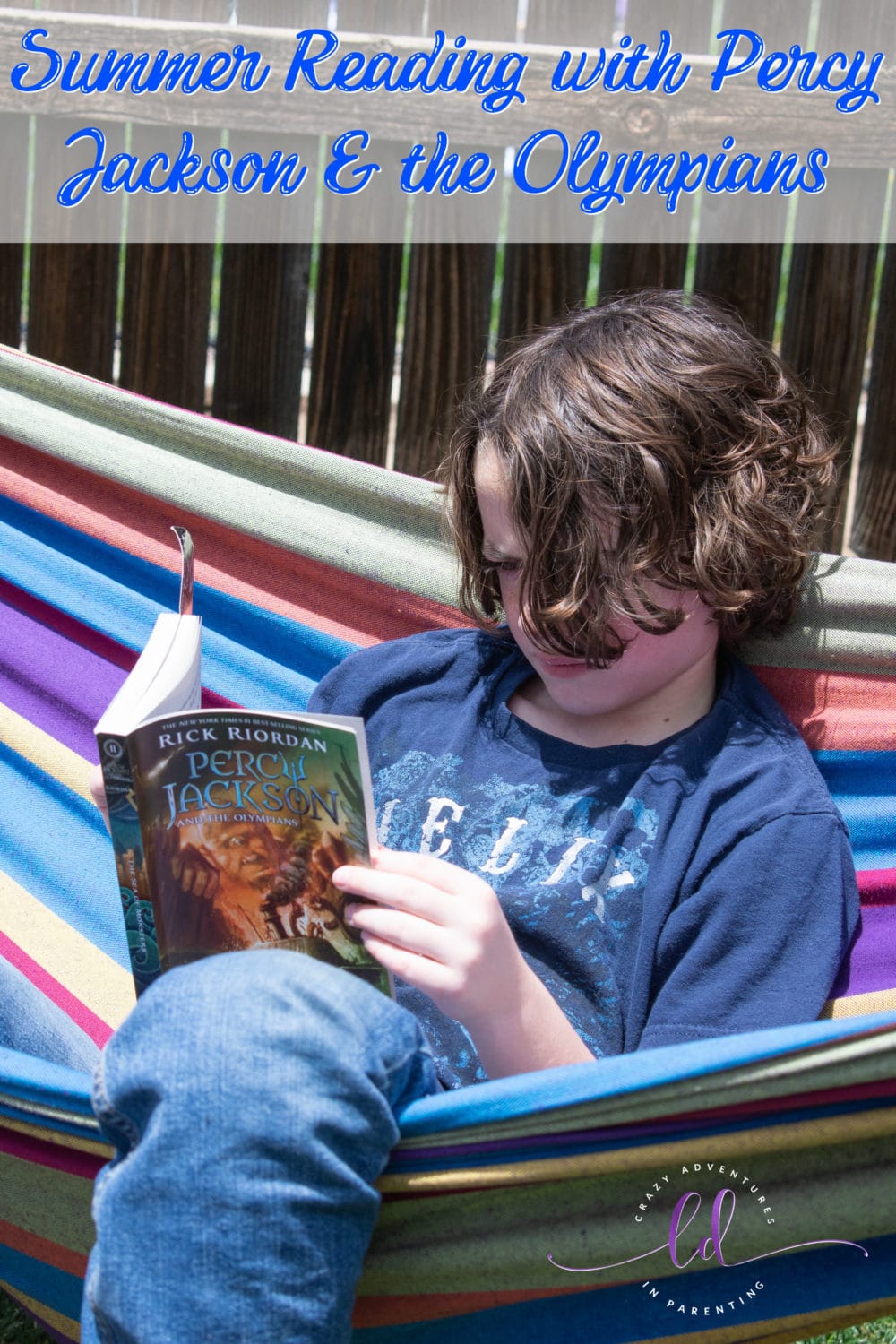 Summer Reading Tips for Kids
In addition to getting them into a really good series of books, like the Percy Jackson and the Olympians series, one of the ways we've been able to encourage our kids to read everyday throughout the summer is by creating a relaxing and inviting place for them to read whatever books they choose! We got Brian got a hammock for Father's Day and the kids have taken it over for themselves during the day while he's at work! Haha! They love getting all curled up within it with a water bottle to soak up a little sun! We set a small side table out there so they can put snacks and drinks on it while they read!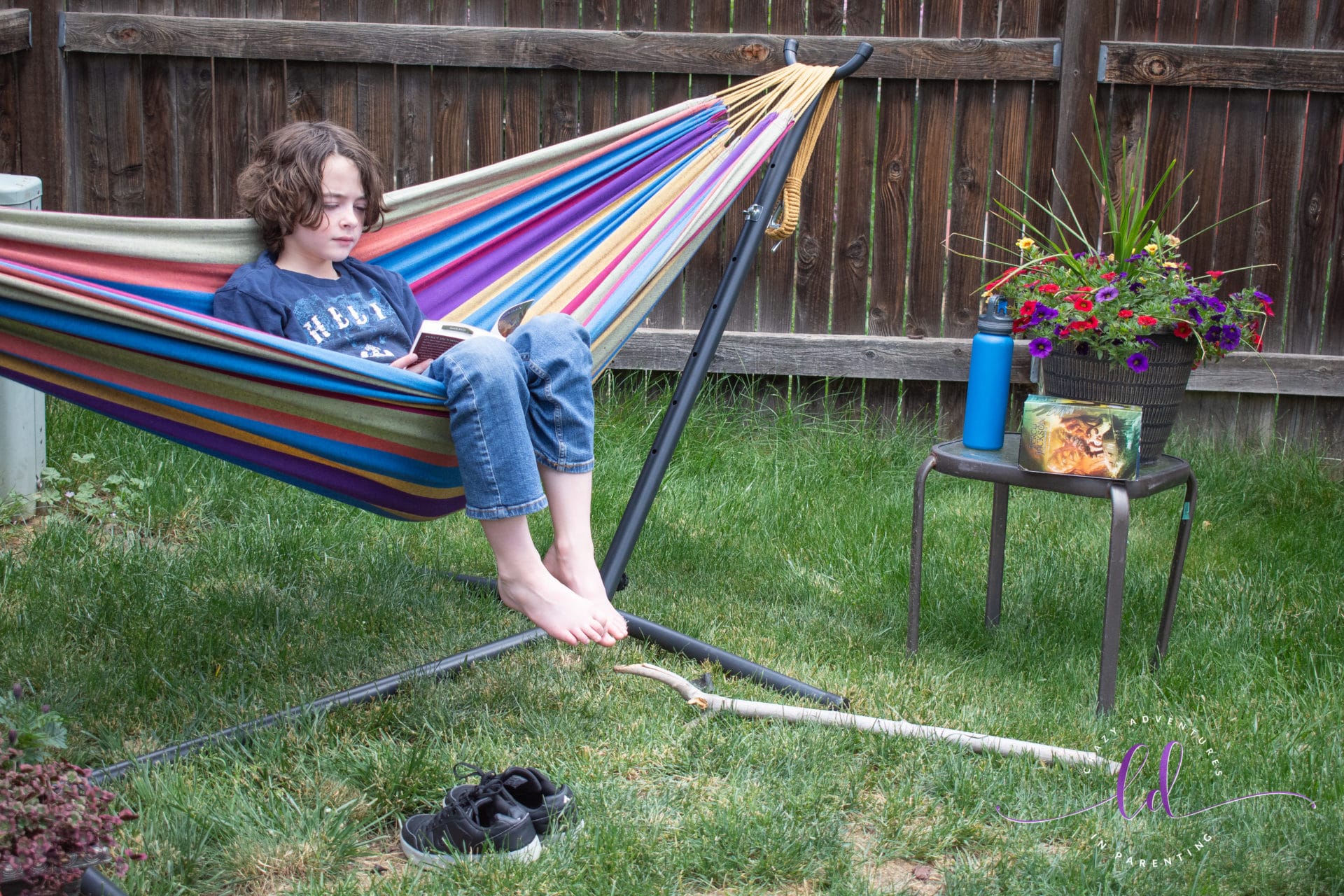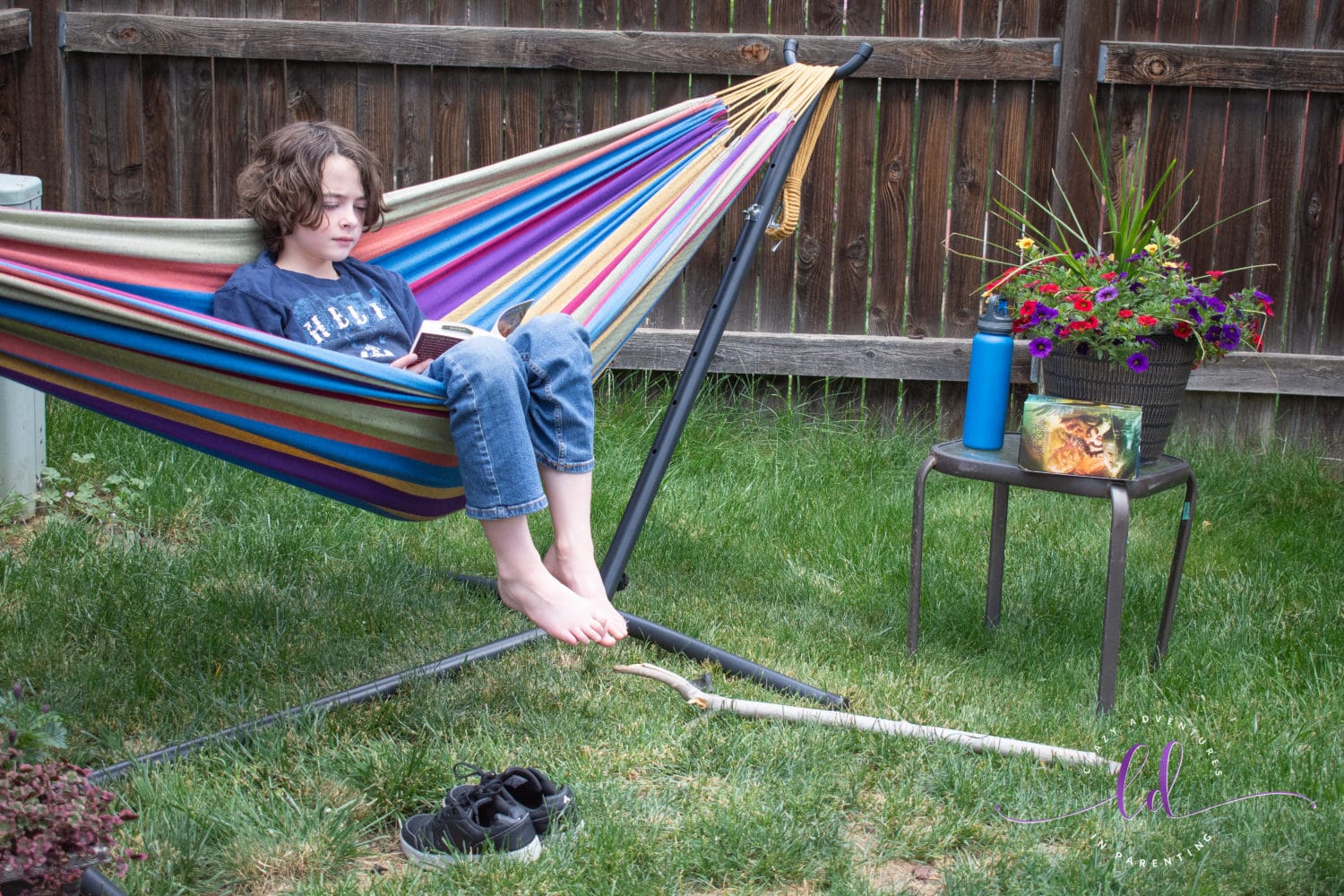 Reading this Summer with Percy Jackson and the Olympians
We also have our patio table and deck chairs for them to be able to sit outside and read, too! If the sun gets too bright, we can move the umbrella over to them, or they can move to the patio to sit under the umbrella. I love that our backyard isn't just a play space but a fun and relaxing reading space to read, too. We're in the process of adding more flowers and plants and setting up our pool, too! Woohoo! In addition to the hammock and various places to sit to read Percy Jackson and the Olympians, once the pool gets set up, the kids are going to have the chance to sit on a float in the pool and read if they want to, too! We really want to make it beautiful, inviting, and almost resort-like area back there for them!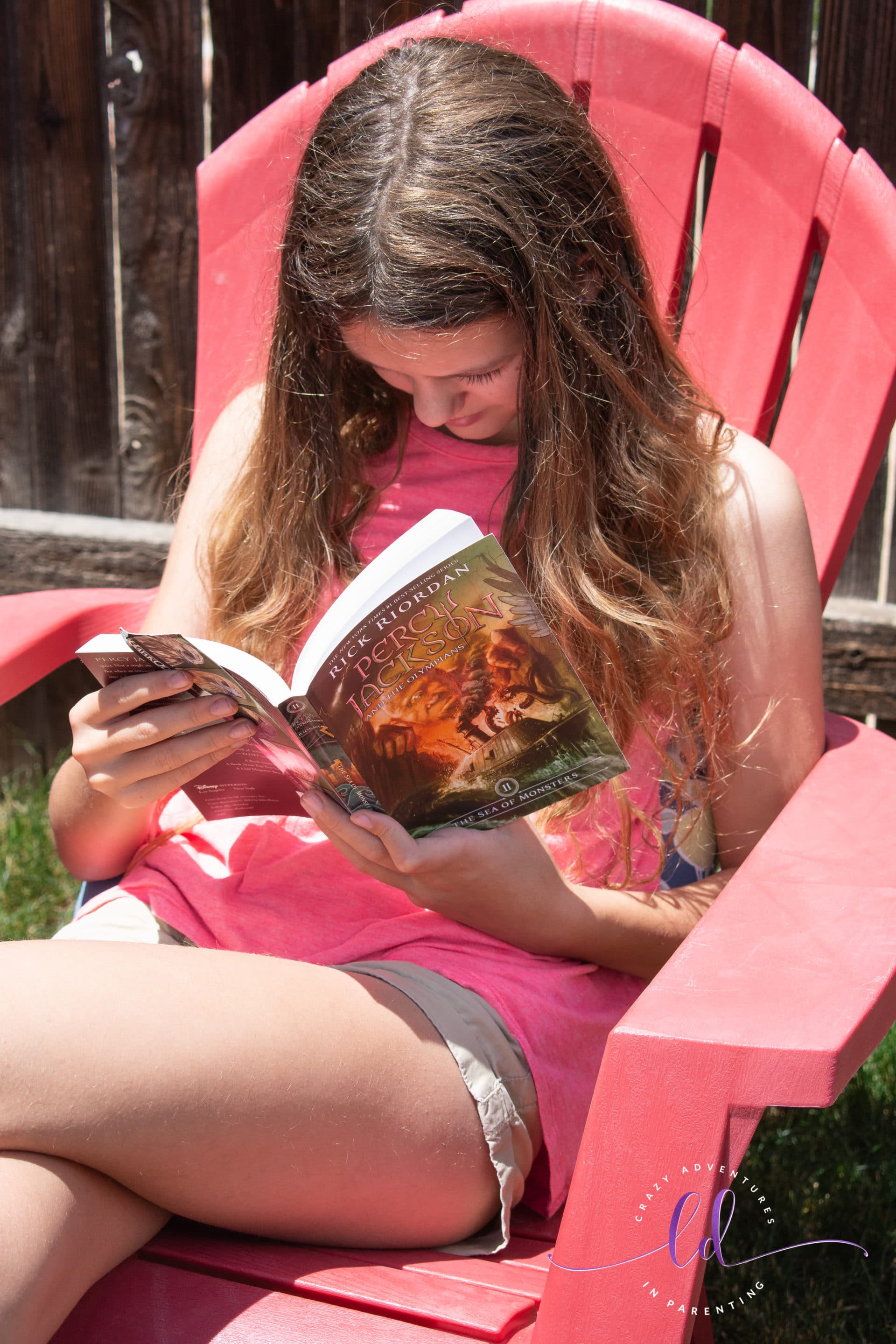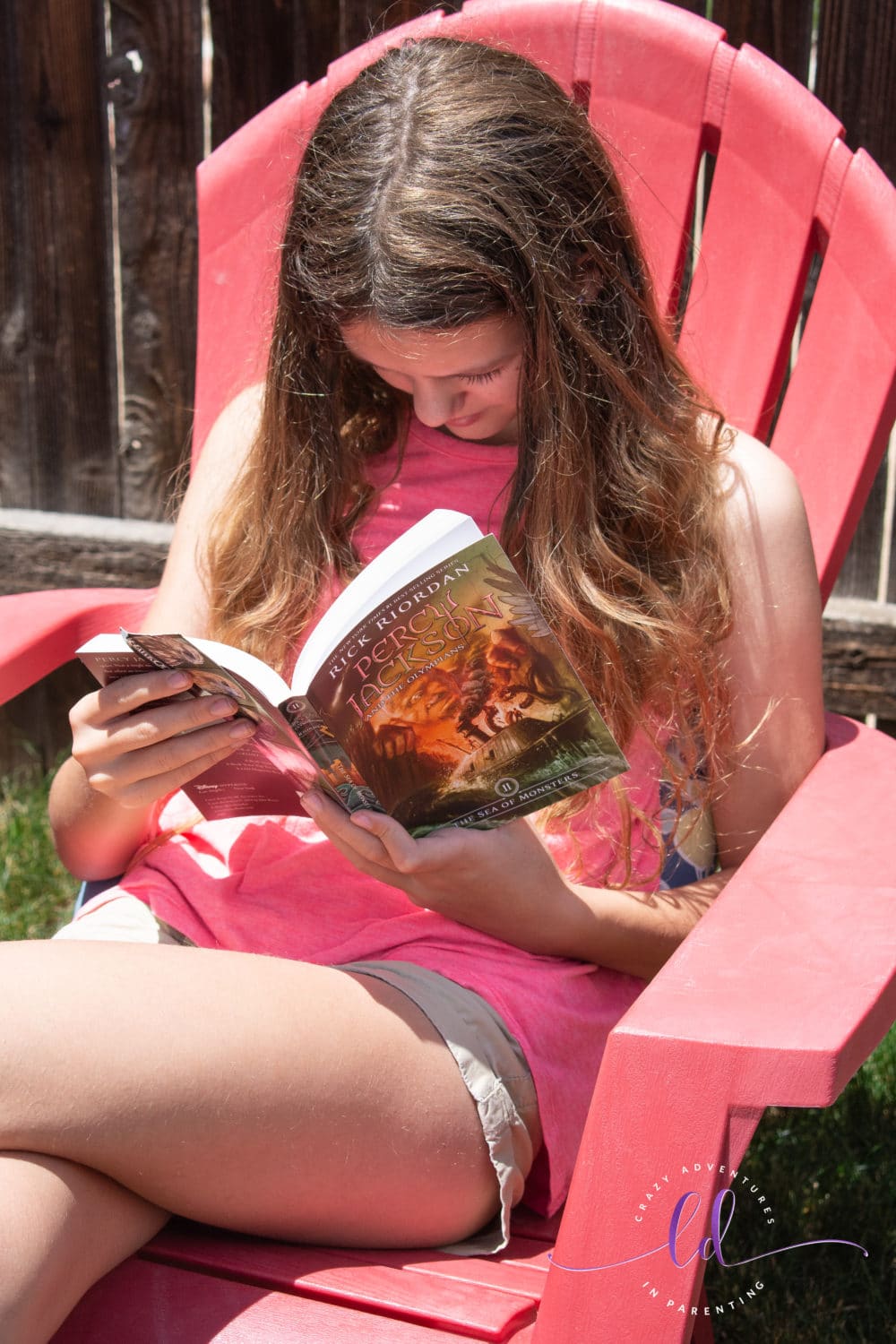 More about Percy Jackson and the Olympians
First published in 2005, this five-book series has been on the New York Times bestseller list for over 500 weeks! This beloved Percy Jackson series by bestseller Rick Riordan helps children learn about Greek mythology by offering readers a fresh and exciting way to learn about the Olympians, the Titans, the Minotaur, and much more all while enjoying a fast-paced, highly entertaining adventure! Our kids have made it to the second book in the Percy Jackson and the Olympians series, The Sea of Monsters.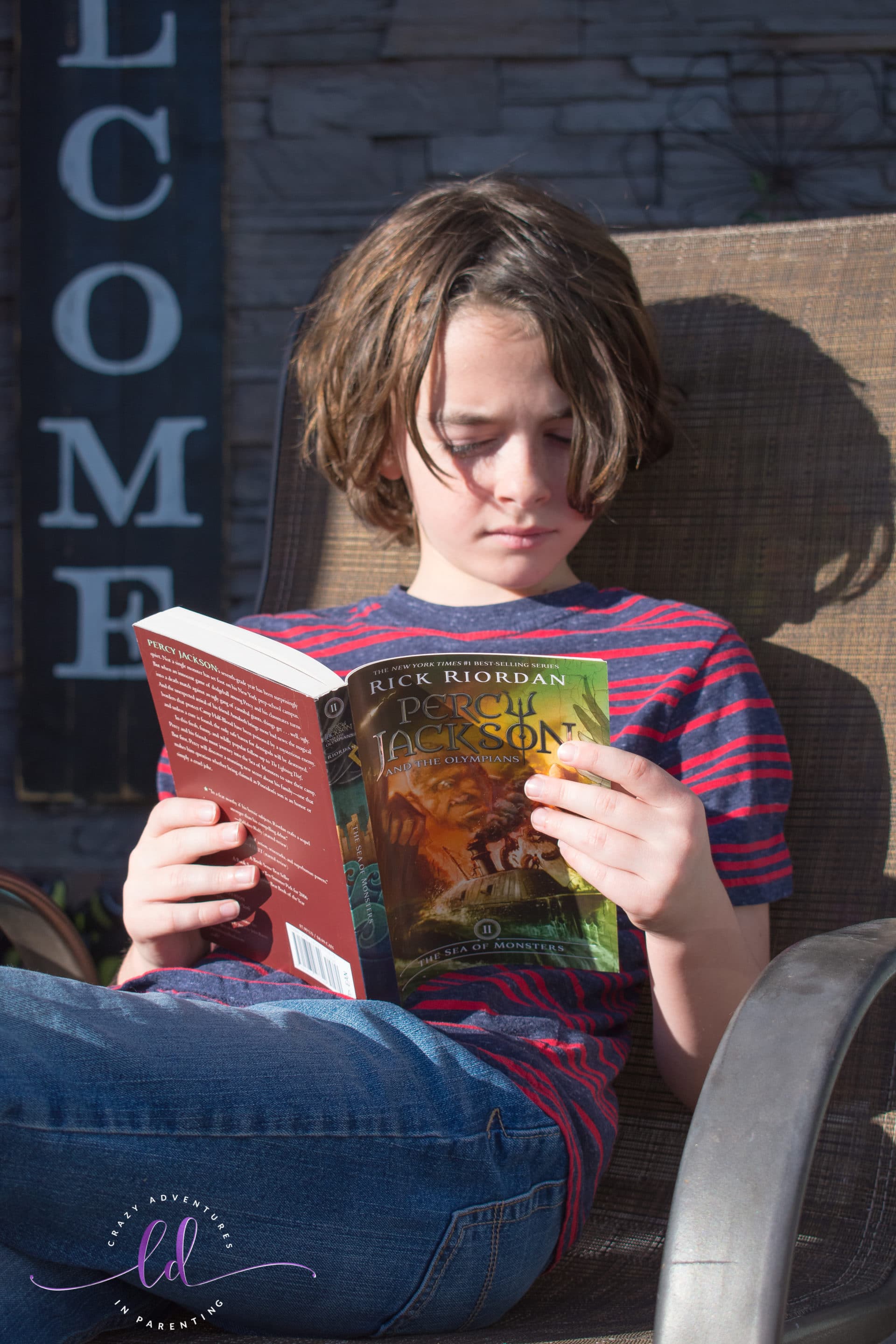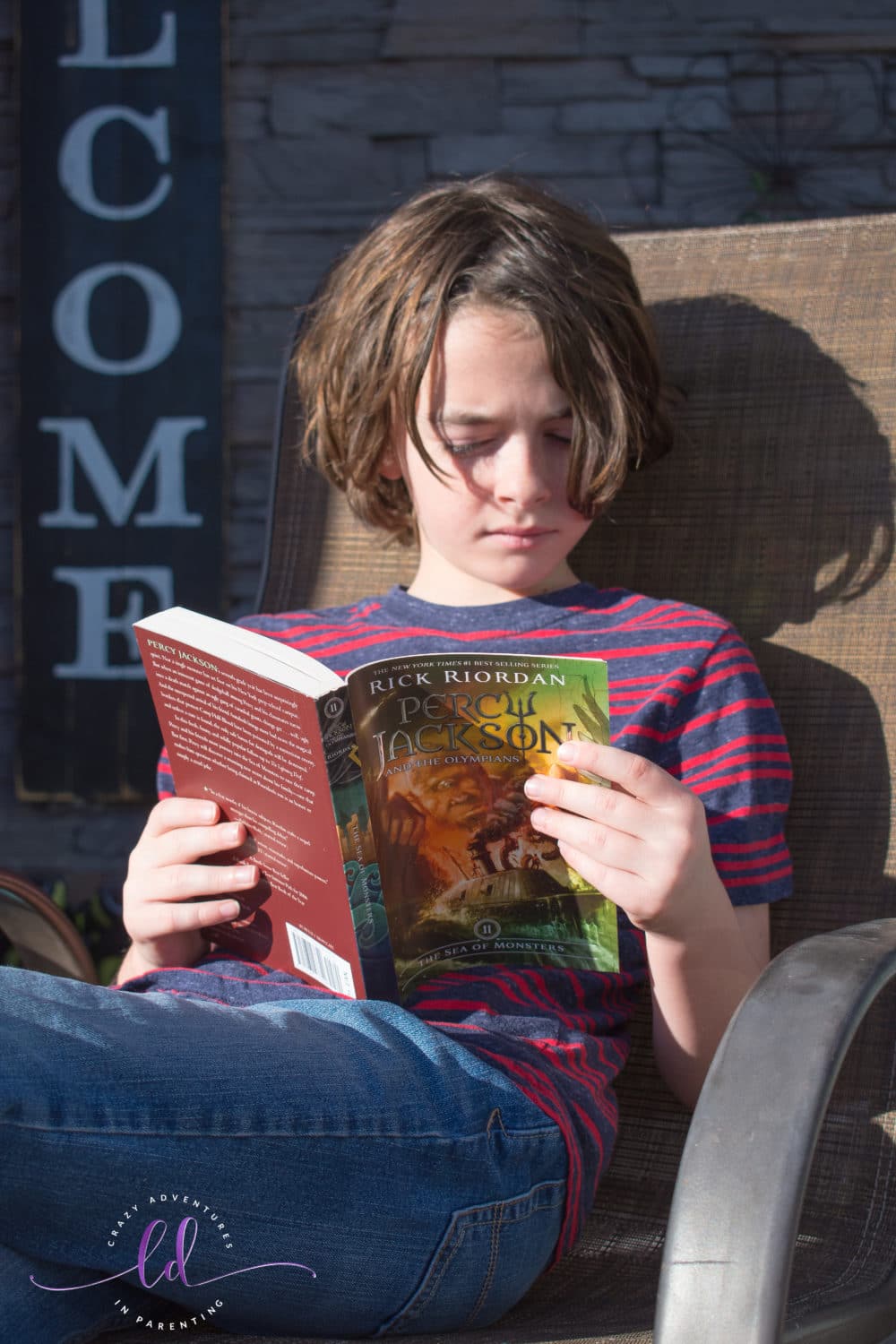 Percy Jackson and the Olympians – The Sea of Monsters
Synopsis for the second book in the series, The Sea of Monsters: When Thalia's tree is mysteriously poisoned, the magical borders of Camp Half-Blood begin to fail. Now Percy and his friends have just days to find the only magic item powerful to save the camp before it is overrun by monsters. The catch: they must sail into the Sea of Monsters to find it. Along the way, Percy must stage a daring rescue operation to save his old friend Grover, and he learns a terrible secret about his own family, which makes him question whether being the son of Poseidon is an honor or a curse.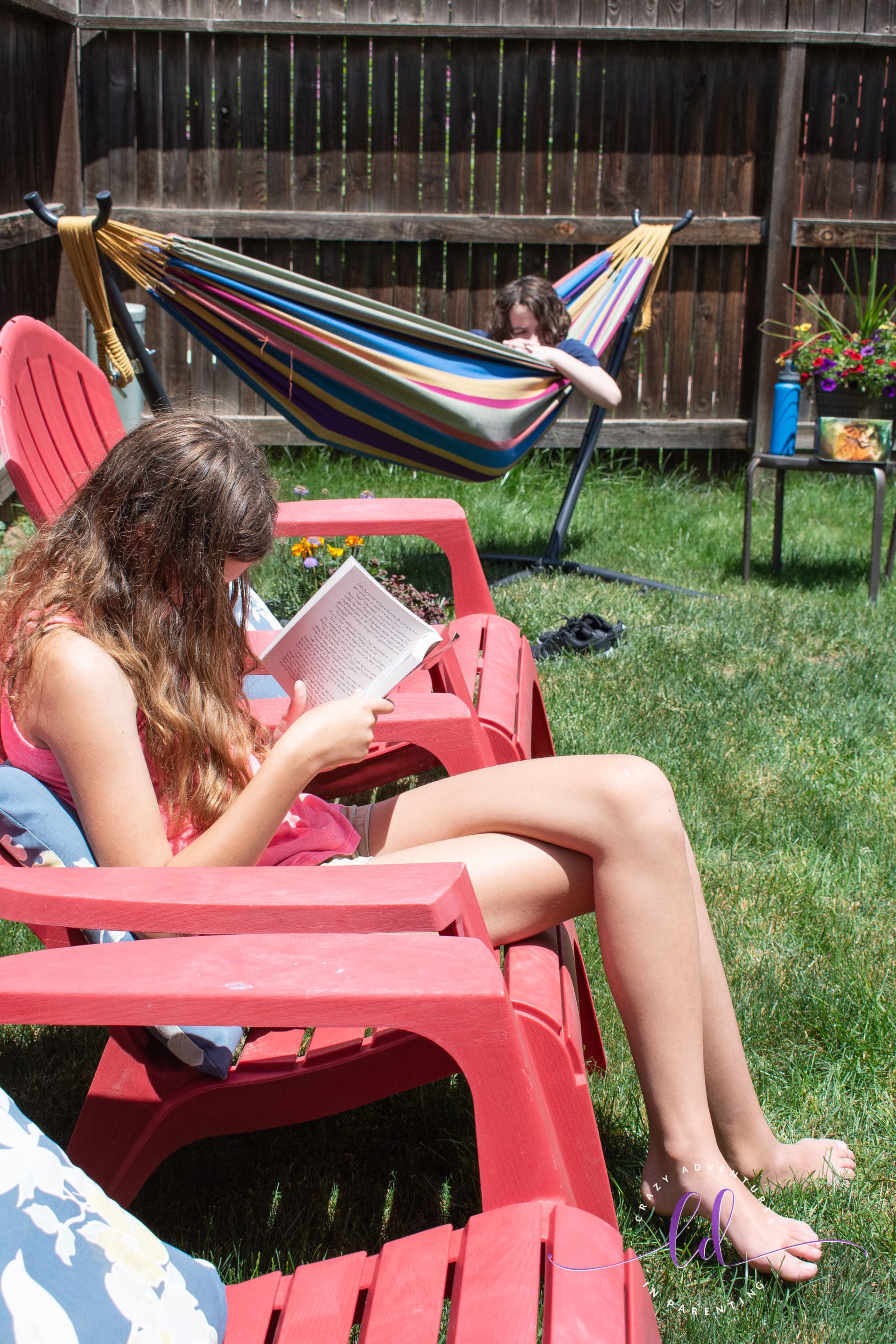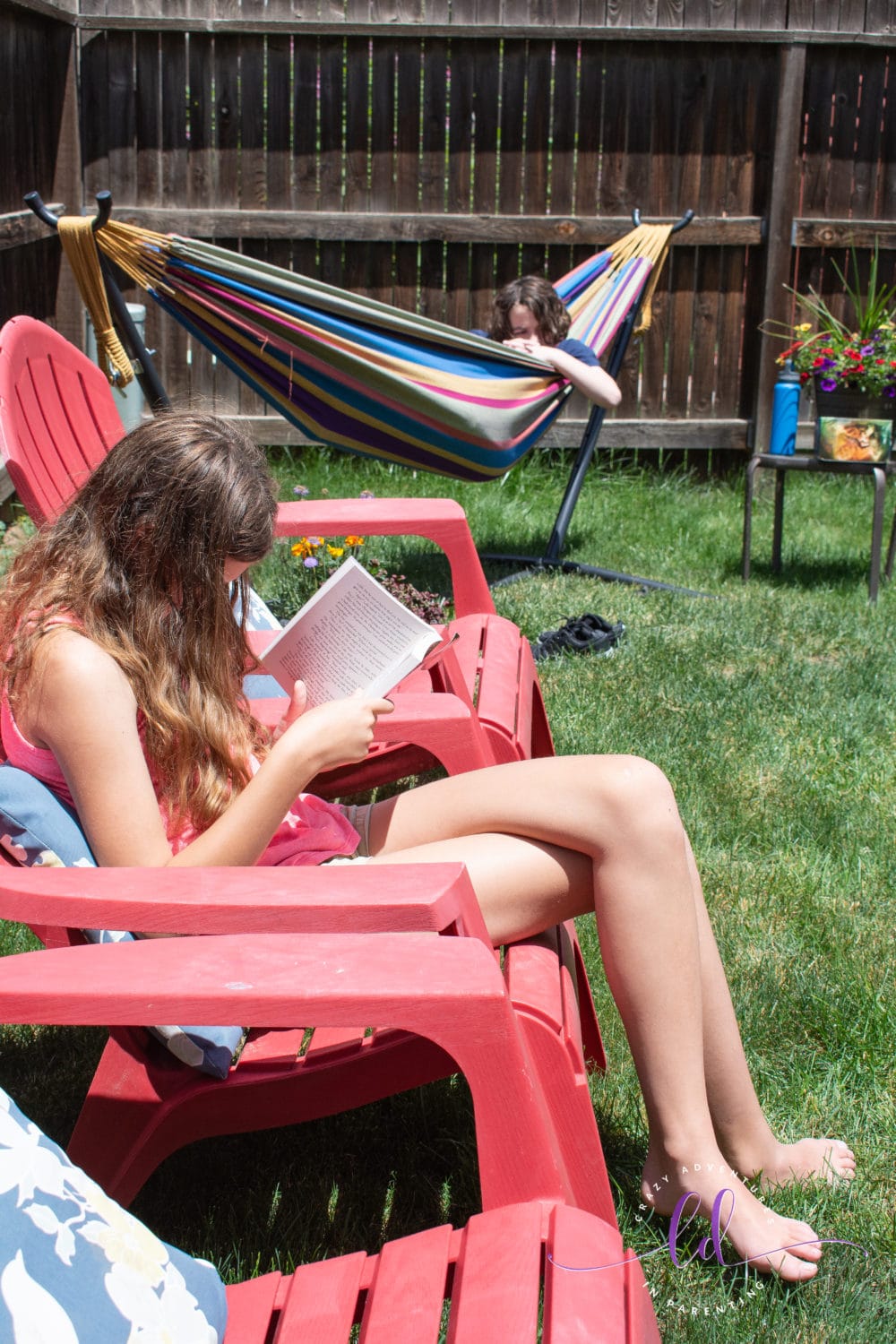 Tips to Help Your Child Read This Summer
Not all kids are natural readers, so some may need some incentives to get them reading (like our summer reading bingo printables below). In the same way you use chore charts to track progress of chores, you can create a summer reading list for your child to track what they've read and how long, too! Or, if you (or they) don't want to track what they're reading, you could schedule a regular reading time daily for them where they set aside their games, devices, and everything to sit and read for… thirty minutes? An hour?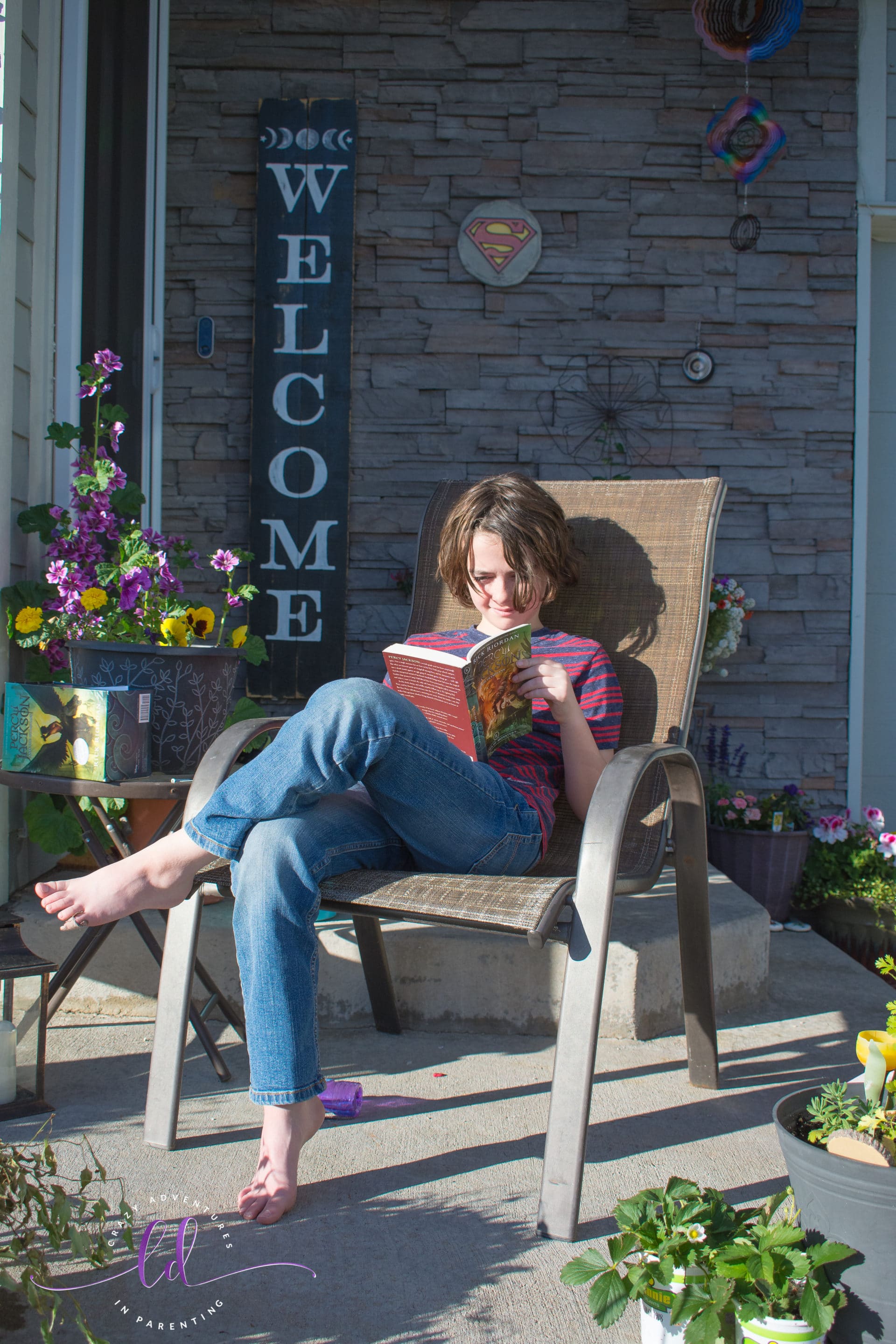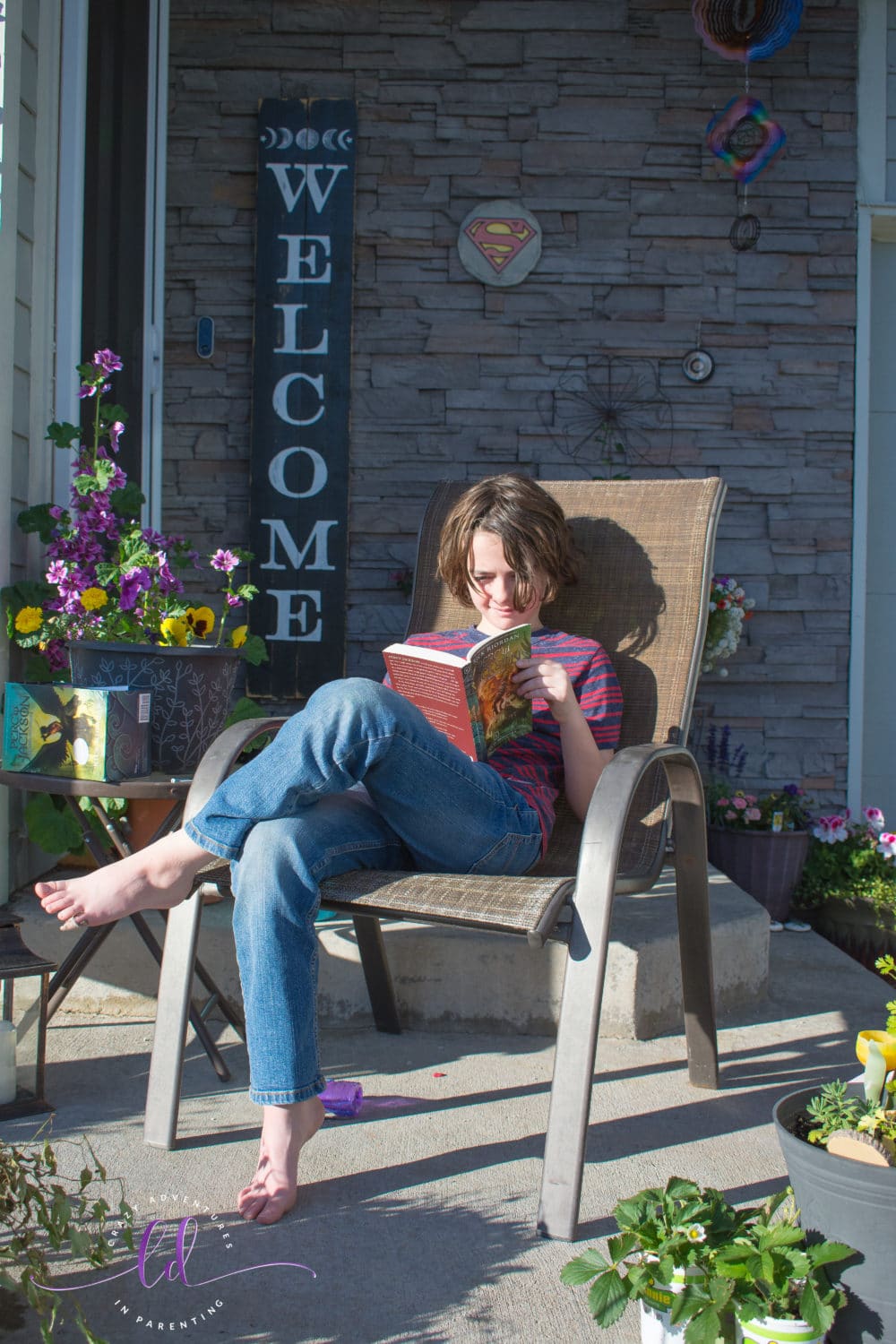 Summer Reading Bingo Printables
If you're looking to help motivate your child to read this summer, like we are with reading Percy Jackson and the Olympians, check out our summer reading bingo printable! With this bingo printable, your child can choose to do a different square every day and create a bingo (or multiple) to earn rewards from you! We have a plain summer reading bingo printable for you, or a Percy Jackson and the Olympians summer reading bingo printable if you're reading the series this summer along with us!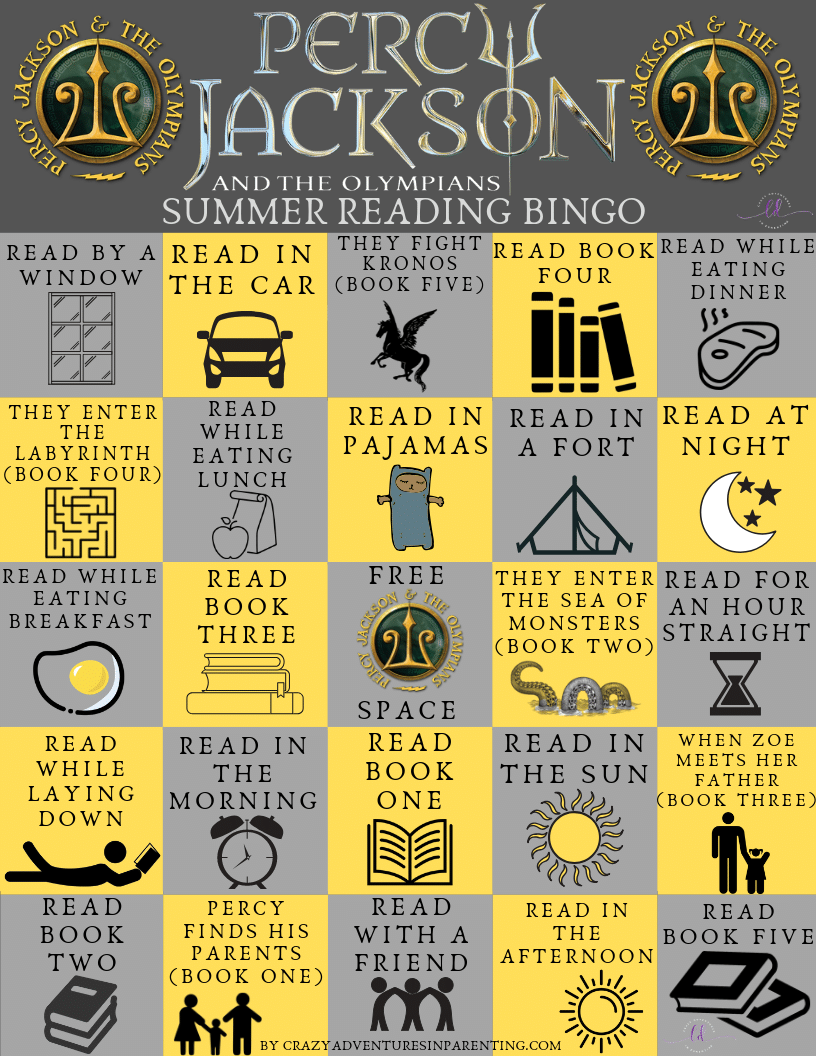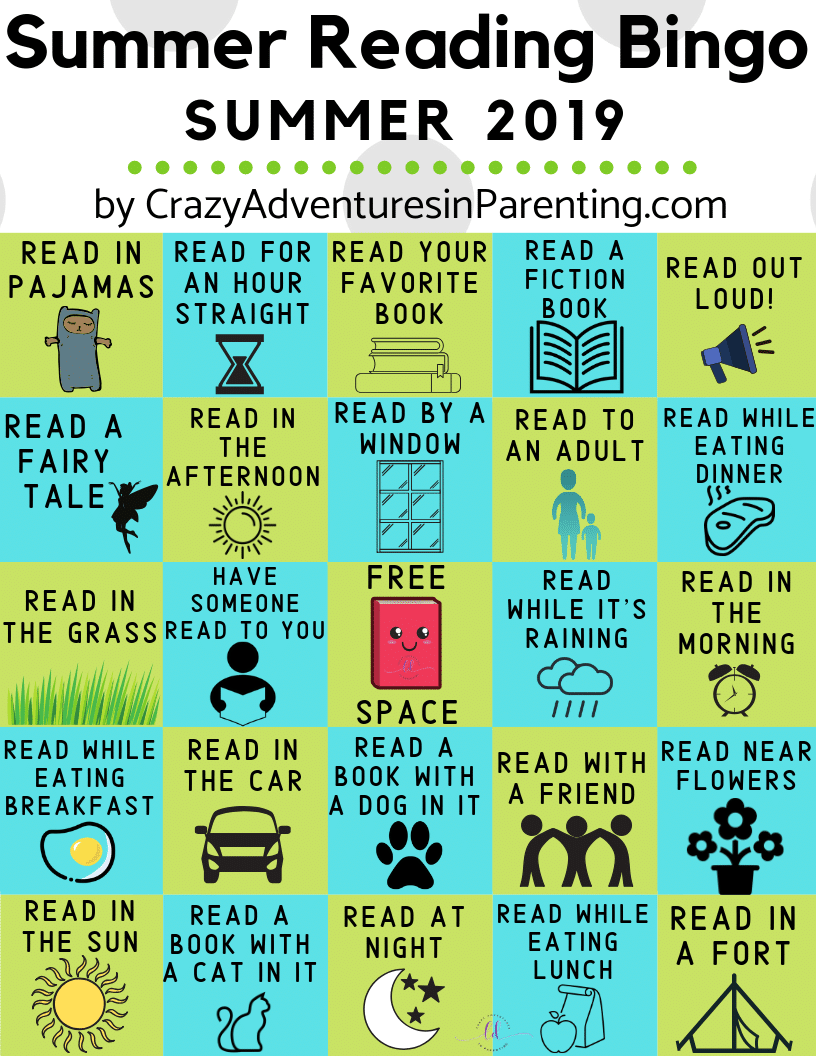 In addition to making a relaxing and inviting environment for them to enjoy summer and read, we want to reward them for doing a great job every time they achieve a bingo! It helps to encourage them to read with rewards, this makes it fun for everybody! For every bingo they get a week, they get a special treat from us! Sometimes it's root beer floats. Sometimes it's a toy from the store, or maybe something they've had their eye on (for my daughter, she has been wanting some new earrings).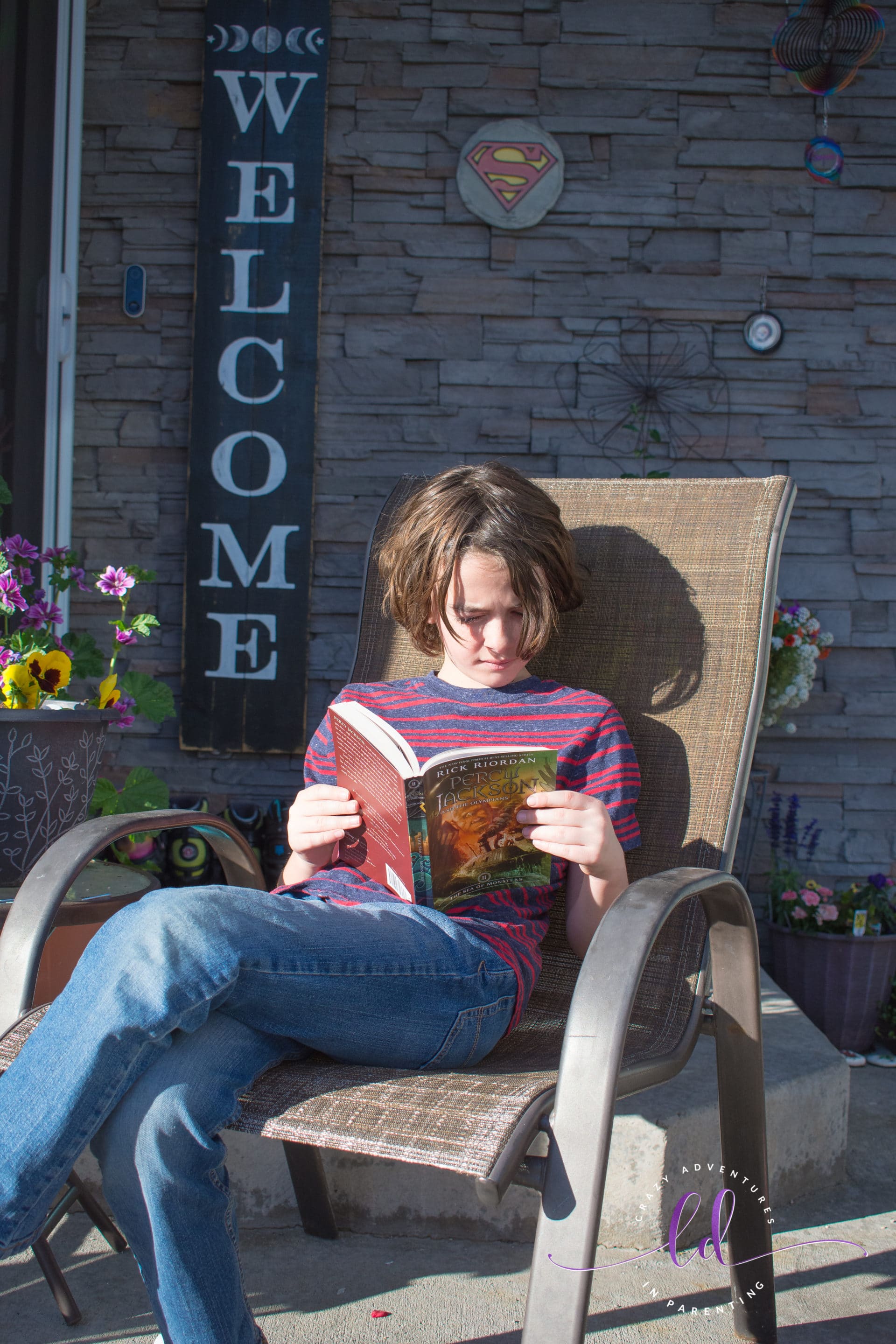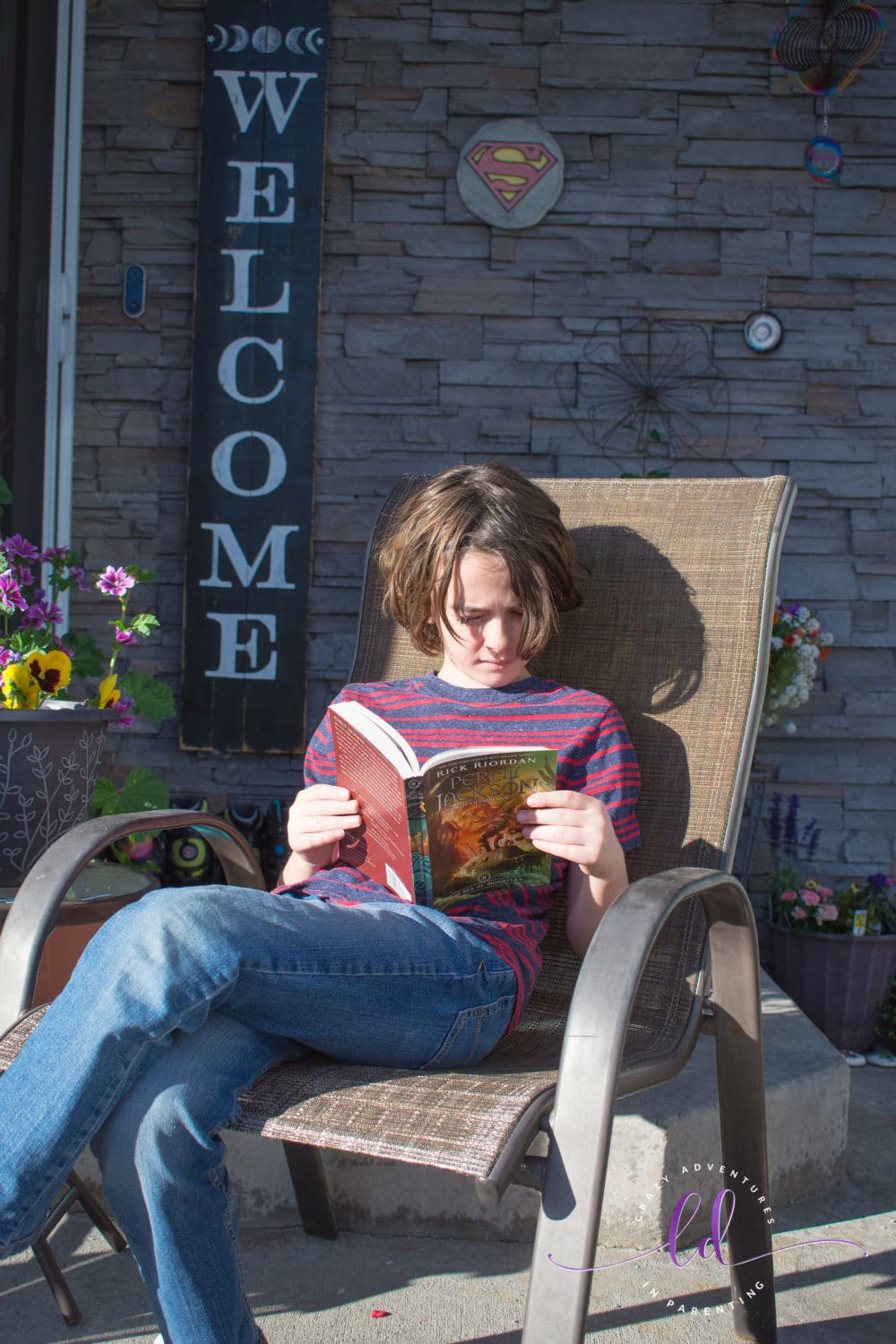 I want to keep up the positivity and reward them for their hard work, you know? Three weeks into our summer here, and we're doing a great job! How are you guys doing so far? Are your kids excited to be out of school for the summer? Are you joining us in reading everyday? Have you read Percy Jackson and the Olympians with your kids yet?