Today, my Baby Dude graduated elementary school. Because of social distancing, our celebration was a lot different than normal. Here's pictures from my baby's drive-thru continuation ceremony today.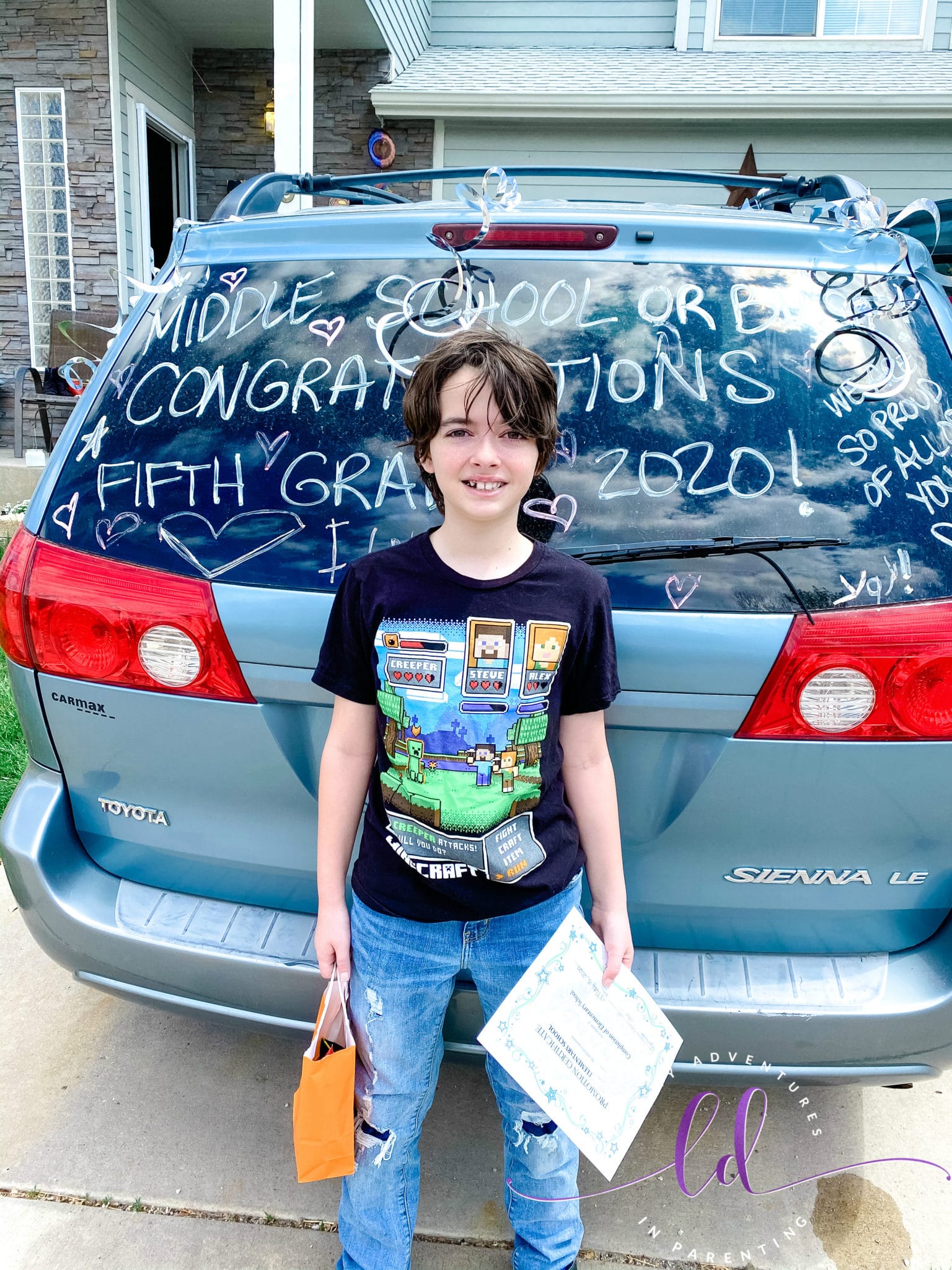 I dreaded today's festivities to be honest. This wasn't how it was supposed to be, you know?
He was supposed to finish his last year of elementary school and have a big old celebration with all his fifth grade friends, just like the previous years did. Teachers, balloons, flowers, and music where he'd get dressed up all nice and I'd sob like a maniac (just as I have with the other kiddos) as he did his final walk-through the school for the last time as a student, giving high-fives to all the kids on his way out.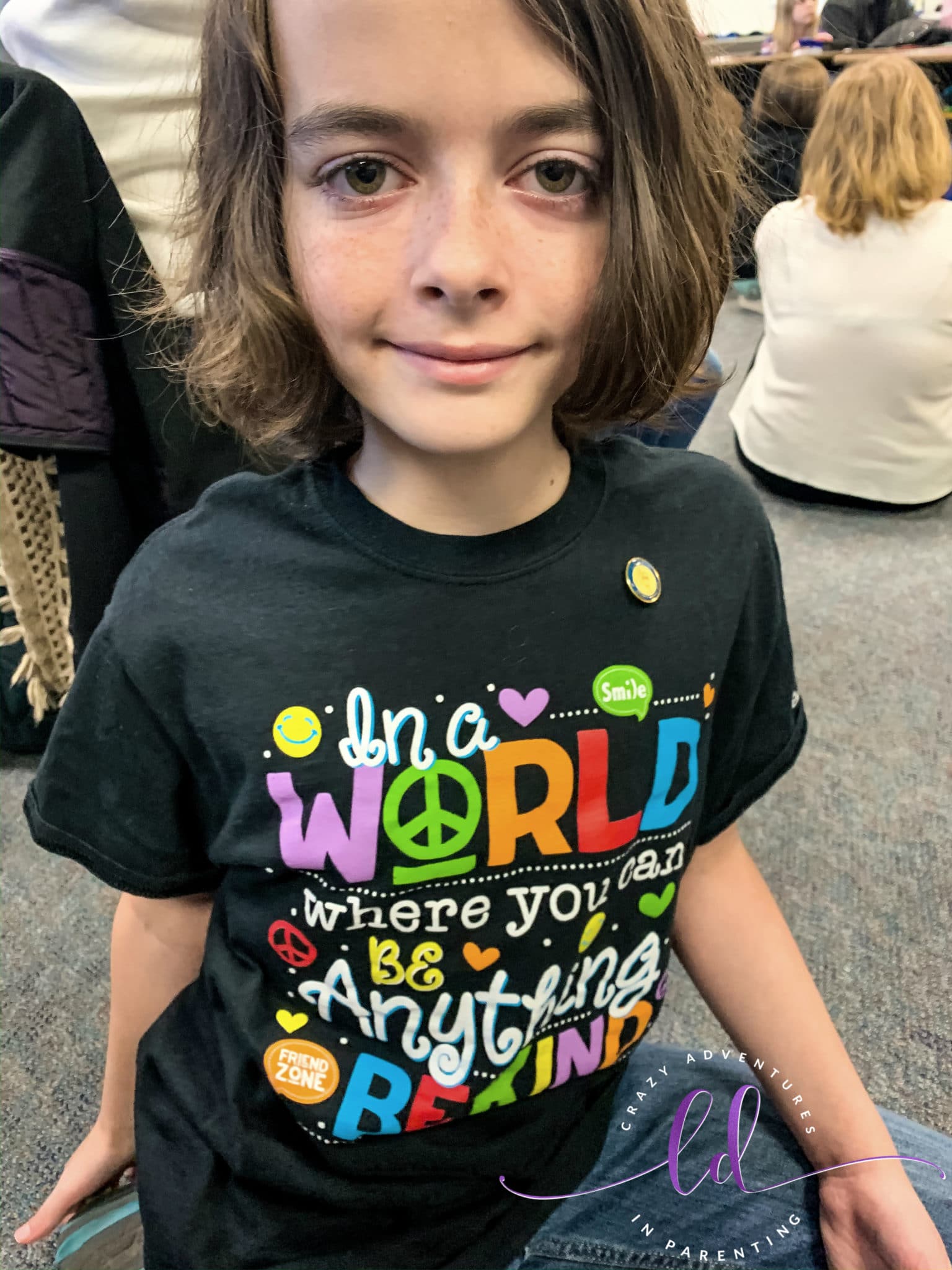 He wasn't even able to set foot back into school again, let alone to walk out for the last time (knowingly anyway). His desk was cleaned out and bagged up by his teacher, and given to us curb-side earlier this week. Teachers and staff were gloved and wearing masks that couldn't contain their excitement to get actual glimpses of their kiddos out from behind monitors. It'd been weeks since they'd seen us. Twice in one week, we pulled up to the closed-up school to see the staff curb-side to greet us, this time it was all for him and the other fifth graders.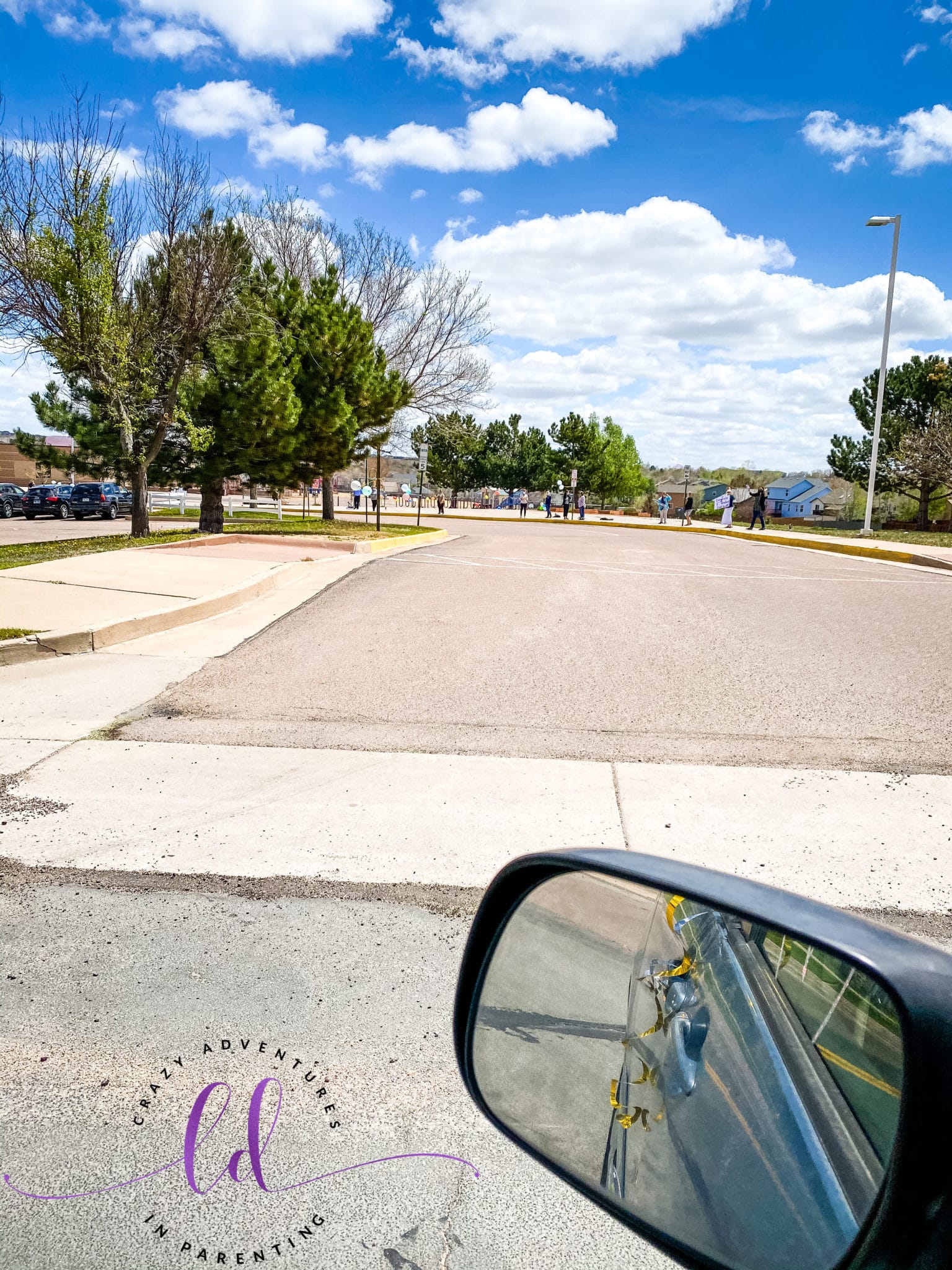 Today, they wore masks and held encouraging congratulatory signs. It reminded me of how we began this school year – him joining the JOI club (JOI stands for Junior Optimists International) and encouraging his fellow students to be kind during their Kindness Campaign. Baby V joined in on the student lovin' that week too. Tutus or ties were worn because "You can never be TUTU kind when you're all TIED up in joy!" It was the sweetest thing imaginable. Gosh, that seems like forever ago now!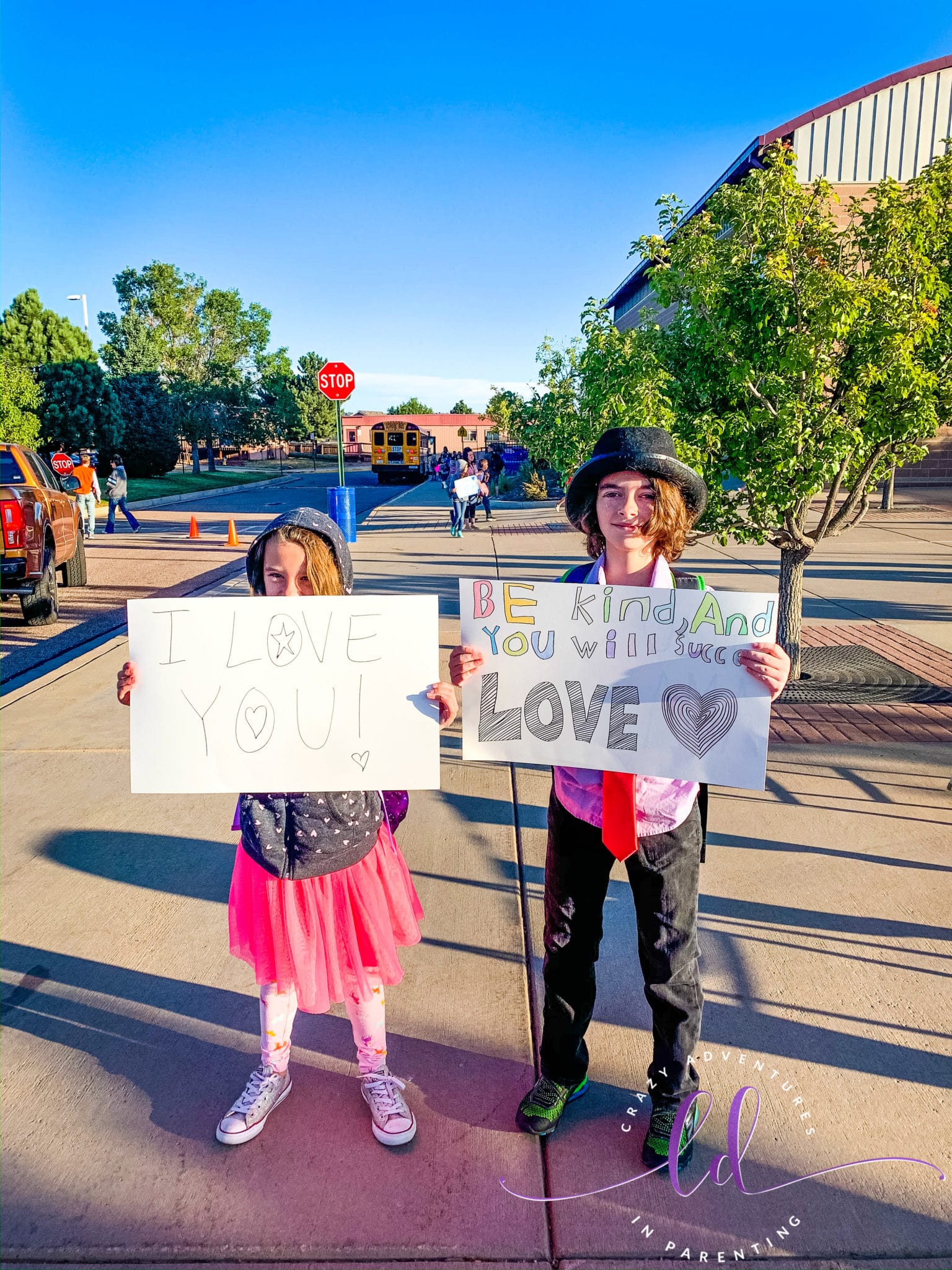 It wasn't supposed to be like this. At the beginning of the year, he told me he had goals for his last elementary year. Straight A's and perfect attendance, that's what he aimed for. He wanted his last elementary school year to go out with a bang. While this wasn't exactly the 'bang' he meant, he sure achieve those A's! A stomach bug in October kept him from reaching that perfect attendance goal. It also kept him from participating in Track Day, too, but he got to do the yearly Fun Run with his friends and loved every second of it!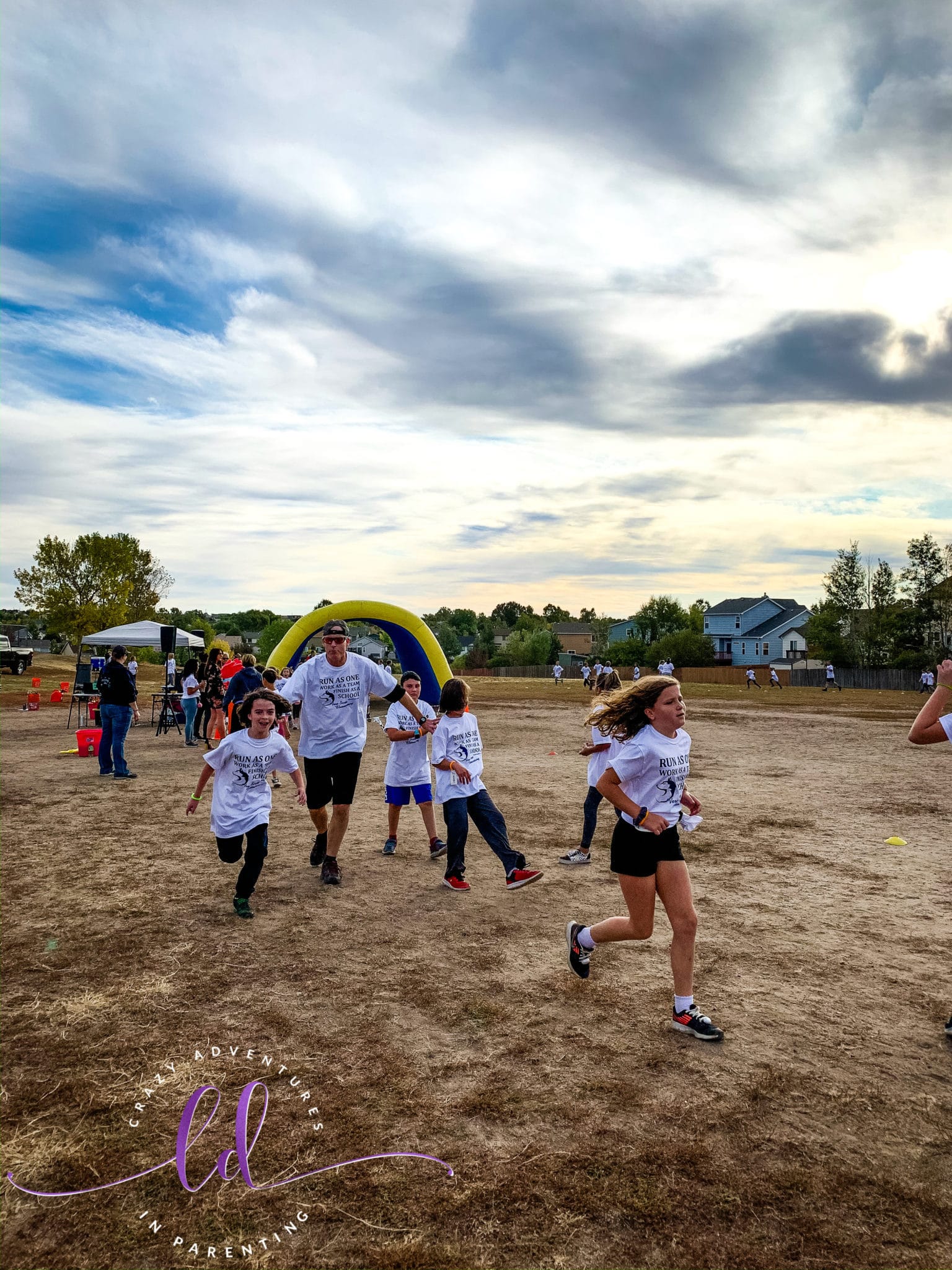 To anyone who knows him, they know he's the absolute chillest, most down-to-earth, laid back dude ever. We've always called him Baby Dude not realizing just how perfect that name fits for him. He never makes waves or gets in trouble, always on his best behavior. Kind, considerate, thoughtful, and sweet. Every teacher he's ever had has adored him to pieces and hated saying goodbye to him at year's end. He's in a TON of gifted classes and gets excellent behavior/positive referrals from staff and peers alike with numerous lunches with the principal over the years.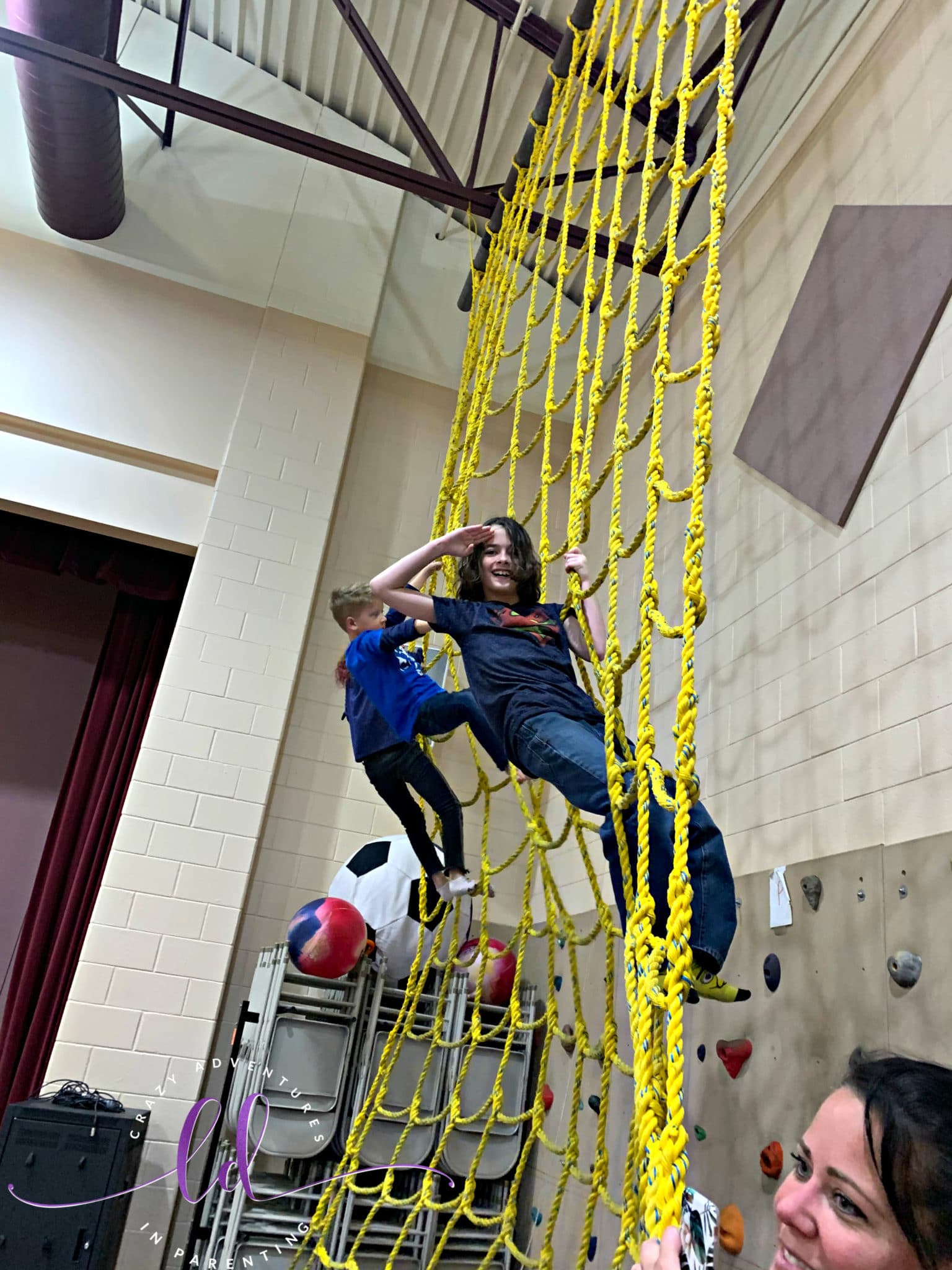 This entire school year has been fraught with emotion for me. I've been in constant mourning knowing that this was the last year for him and my youngest attending school together. Now that he's graduated elementary school, because of the age differences, they won't attend school together again until high school! Gah! The year that he's a senior, she'll be a freshman! Oof, that stings enough as it is, but to realize that THIS was how it ended for them?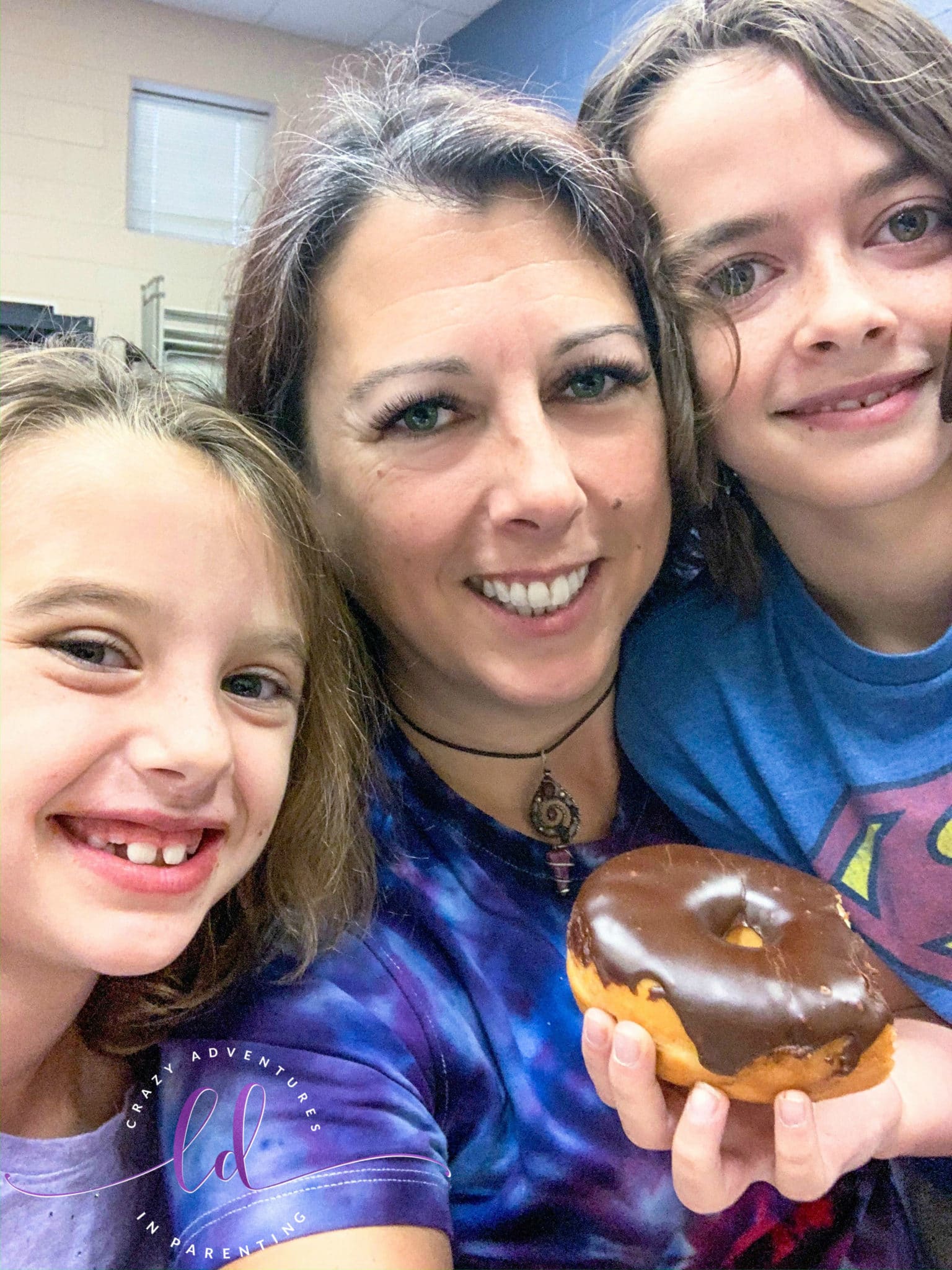 Because of the virus, he missed his 5th grade field trip sleepover at the museum, he missed the 5th grade prom, and all the end-of-the-year fun they always do, like field day and stuff. Here I am all mopey and sad about all the things he's missed, but not my Baby Dude.
My super positive, happy-go-lucky, go-with-the-flow zen Baby Dude hasn't missed a single beat taking all the sudden changes in stride. My mama heart ached for some semblance of normalcy but my chill dude is just LFG about it all!
He got up fairly easily this morning, excited for the day. He showered, he picked out his favorite Minecraft tee (which would NOT have been my choice, but he's a jeans and t-shirt kind of dude), and said LET'S DO THIS!!! I couldn't help beam with joy and draw my heart out on our car for him, making today as special as I could. He's worked SO hard for this!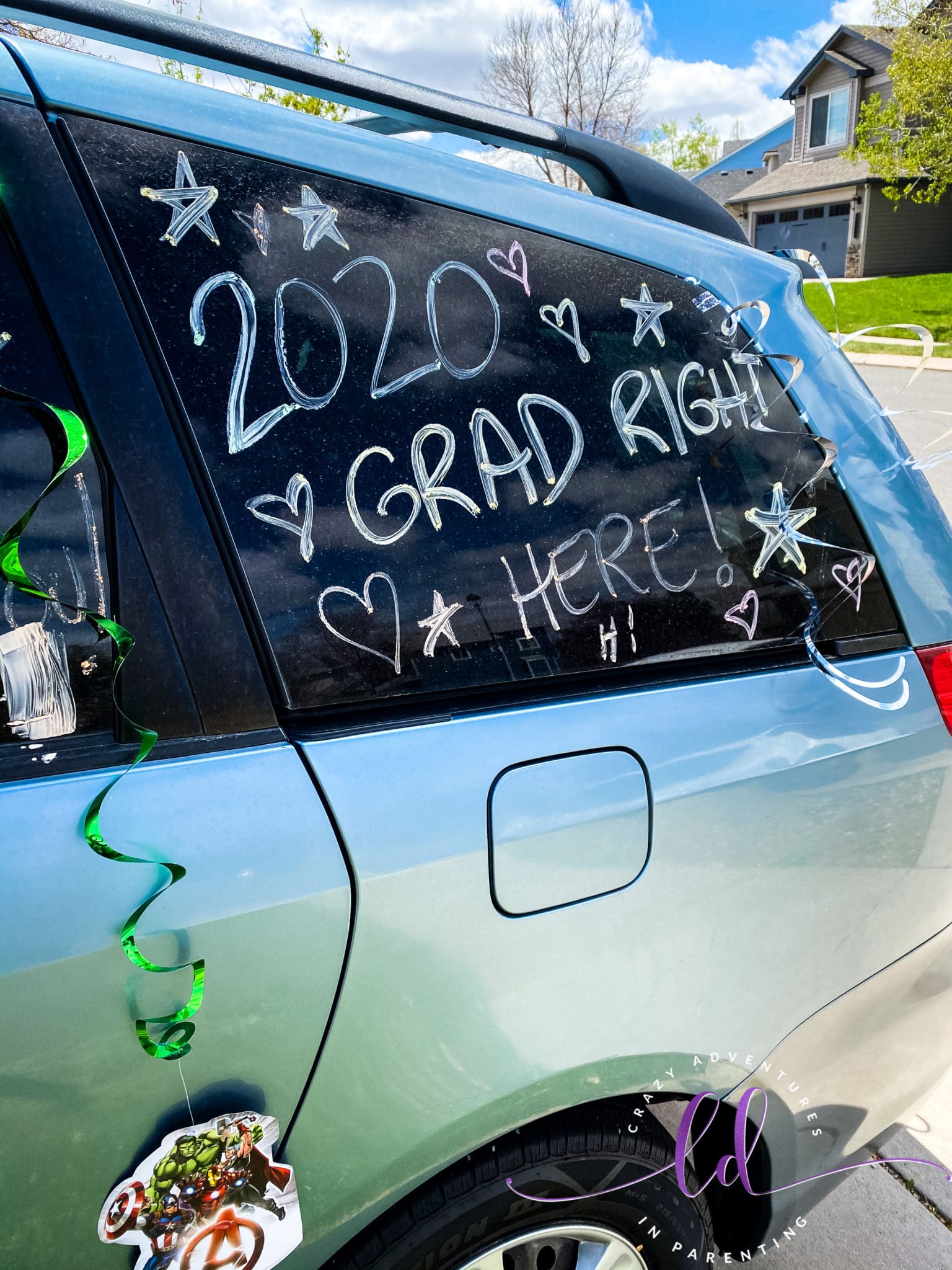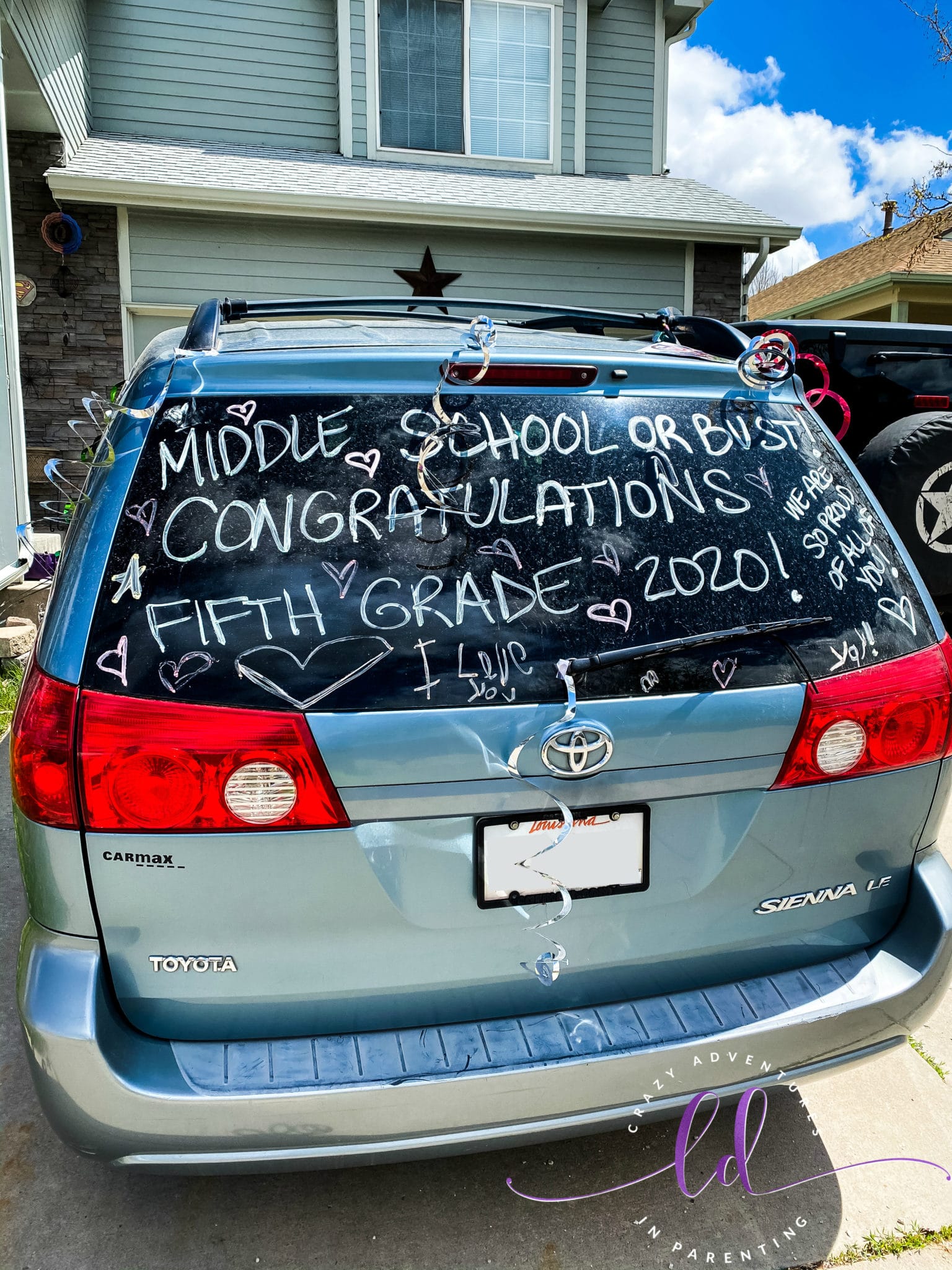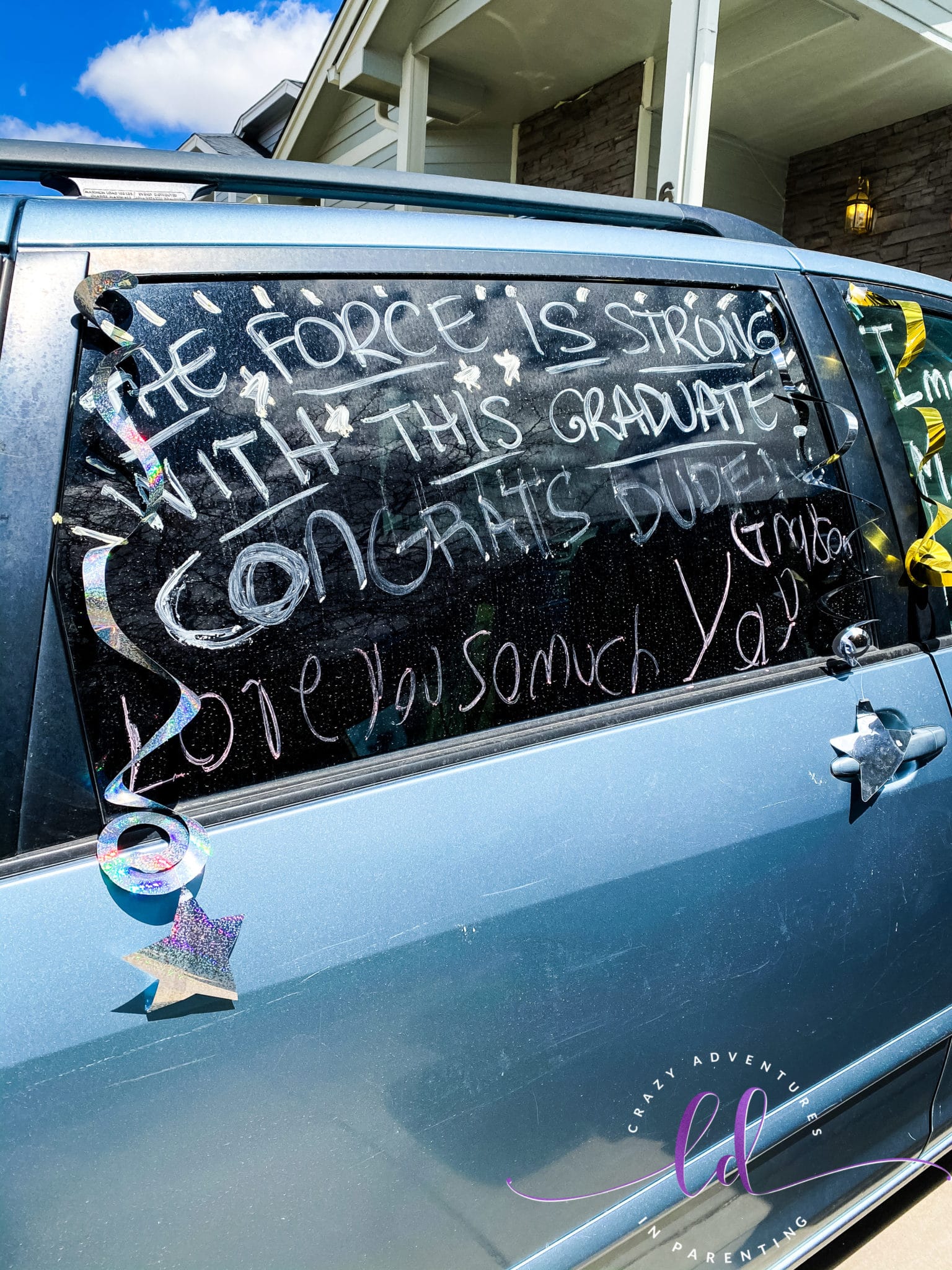 We loaded up the car, Baby Dude in the front seat ready and rearing to go, family assembled inside the minivan ready to cheer, clap, and celebrate his accomplishment.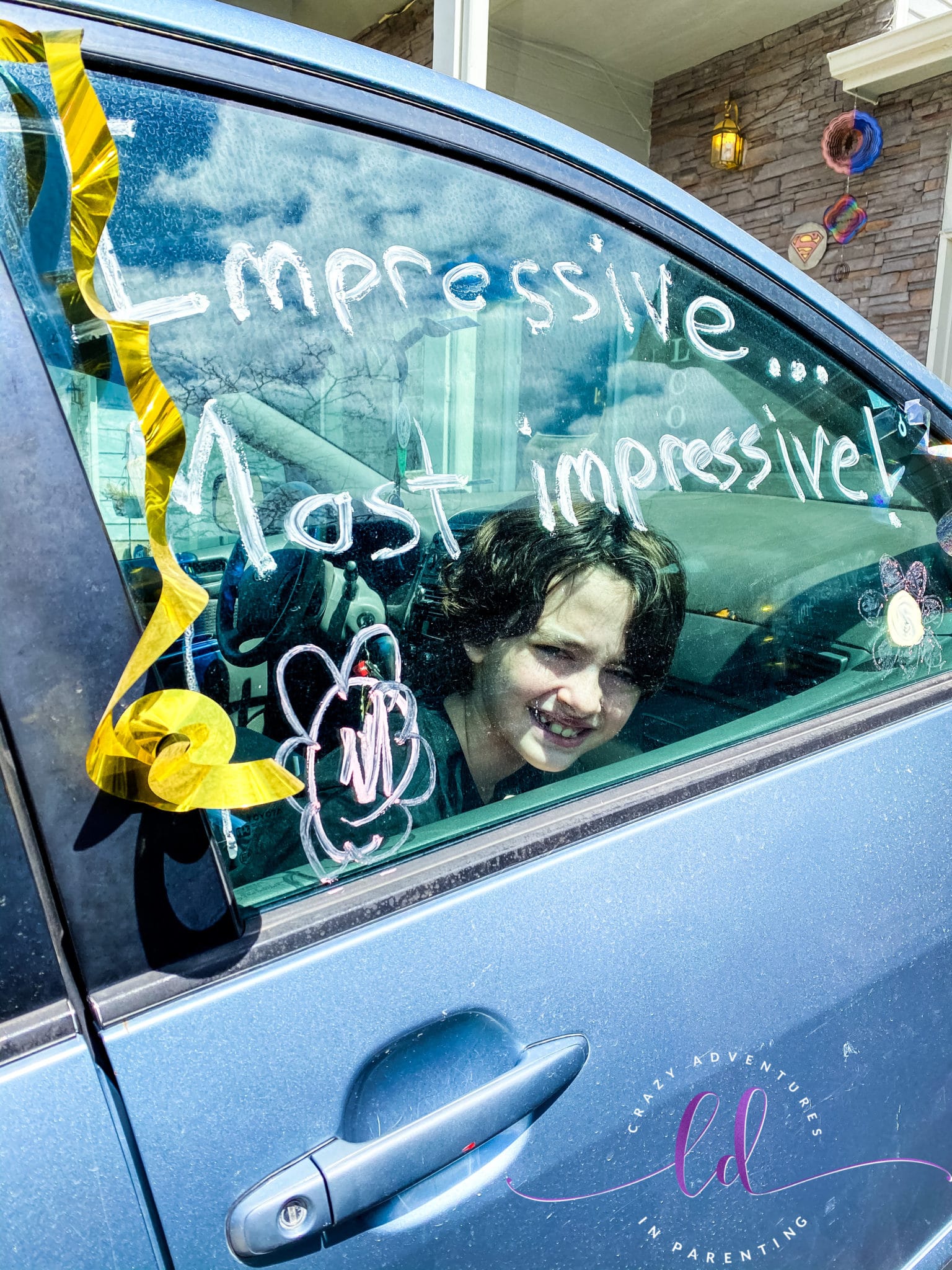 We saw my all the fifth grade teachers, but also other teachers as well – my daughter's second grade teacher was also there, the front office staff, the specials teachers, to include their super awesome gym teacher. He even got to see his third and fourth grade teachers again too!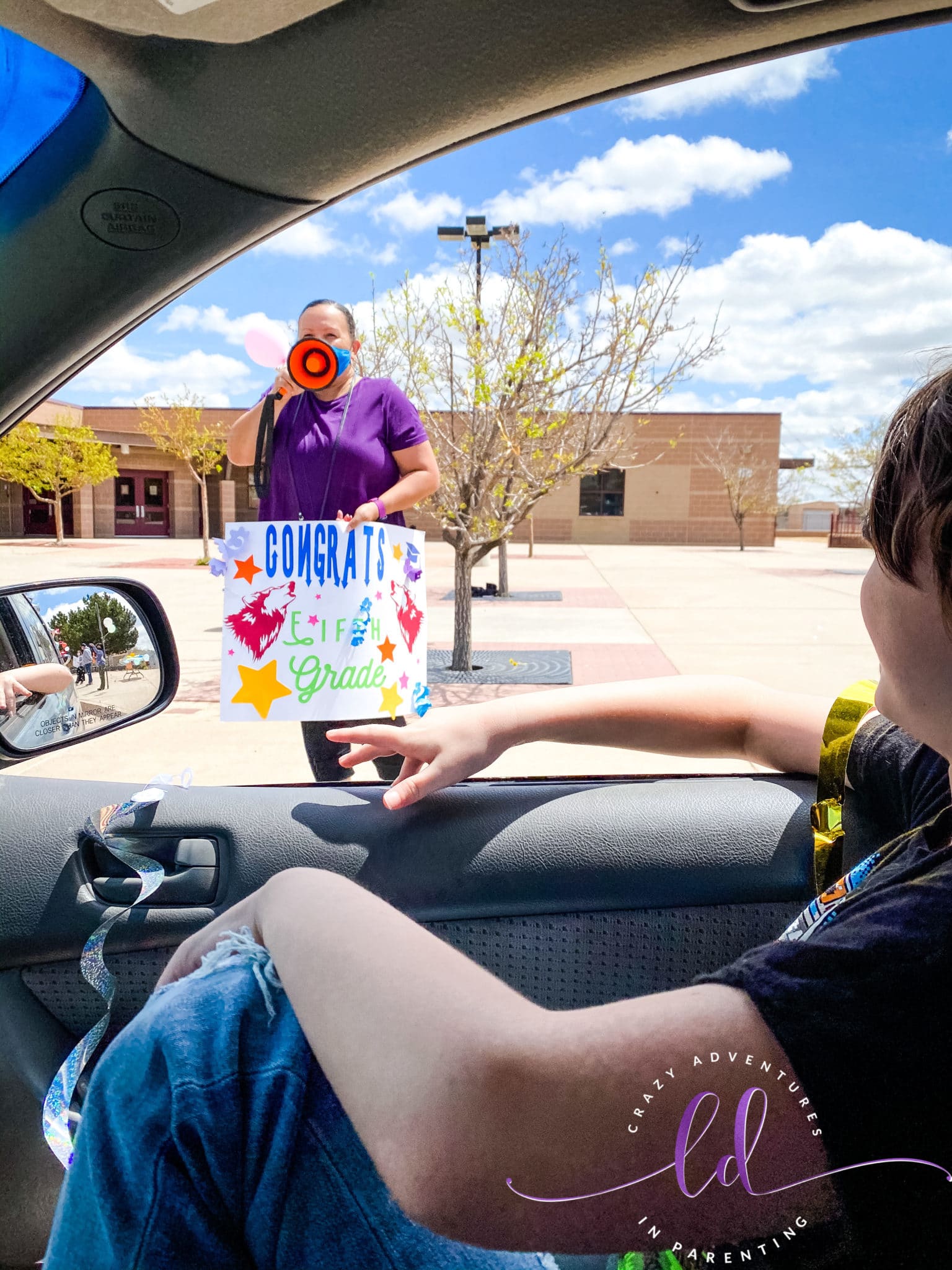 All cheering loudly, he got to wave, thumbs up, and blow kisses to them all. It was so bittersweet, he's a hugger and I know how badly he wanted to get out and hug everyone, especially when he saw his own teacher! His teacher waed proudly handing him his certificate and a goodie bag with a hearty thumbs up.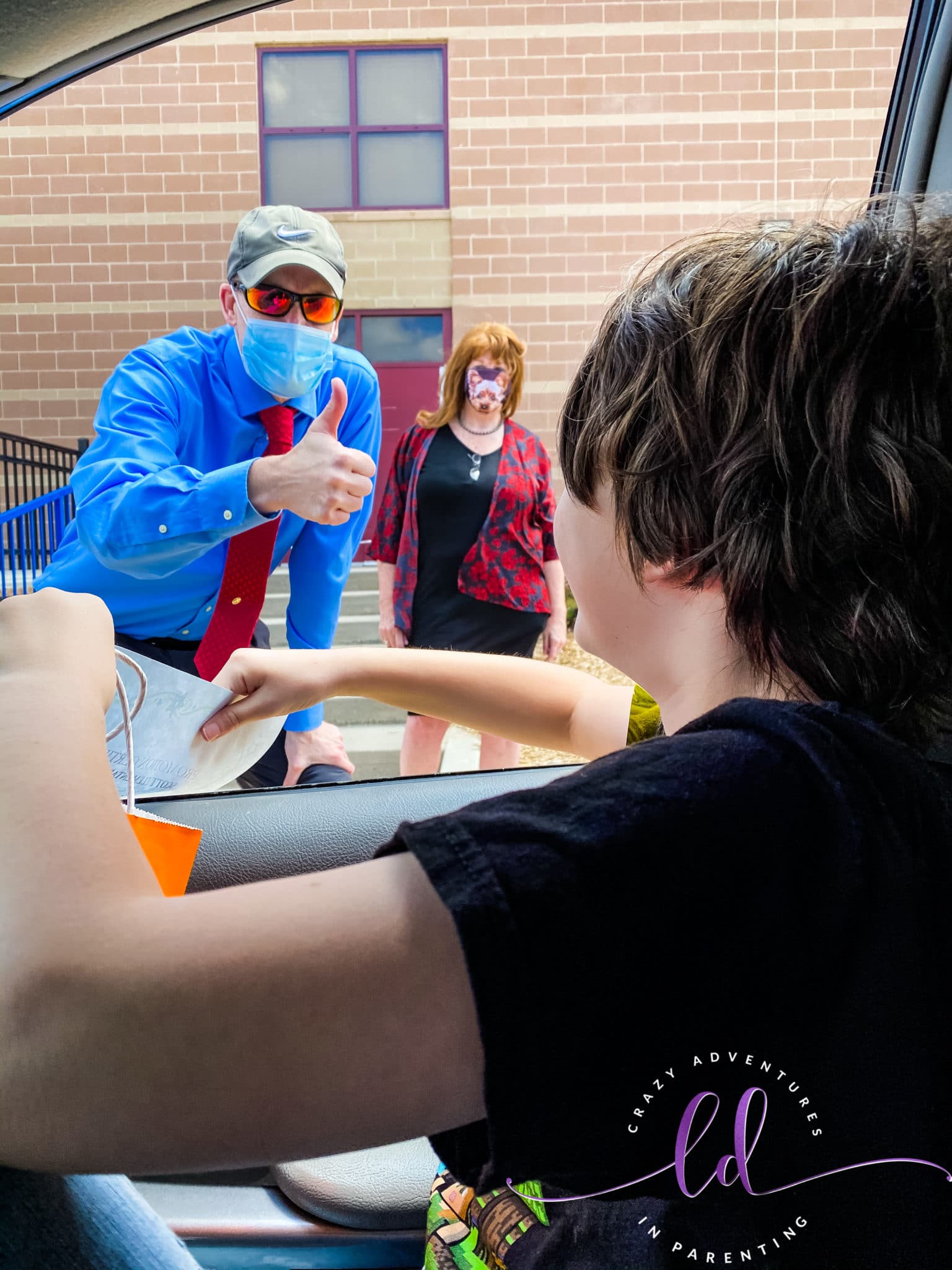 Baby Dude put his stuff down to give him a thumbs up back to him as they talked about how hard they all worked this year, how great it was, and how proud he was of him. "Let's get a picture," he said.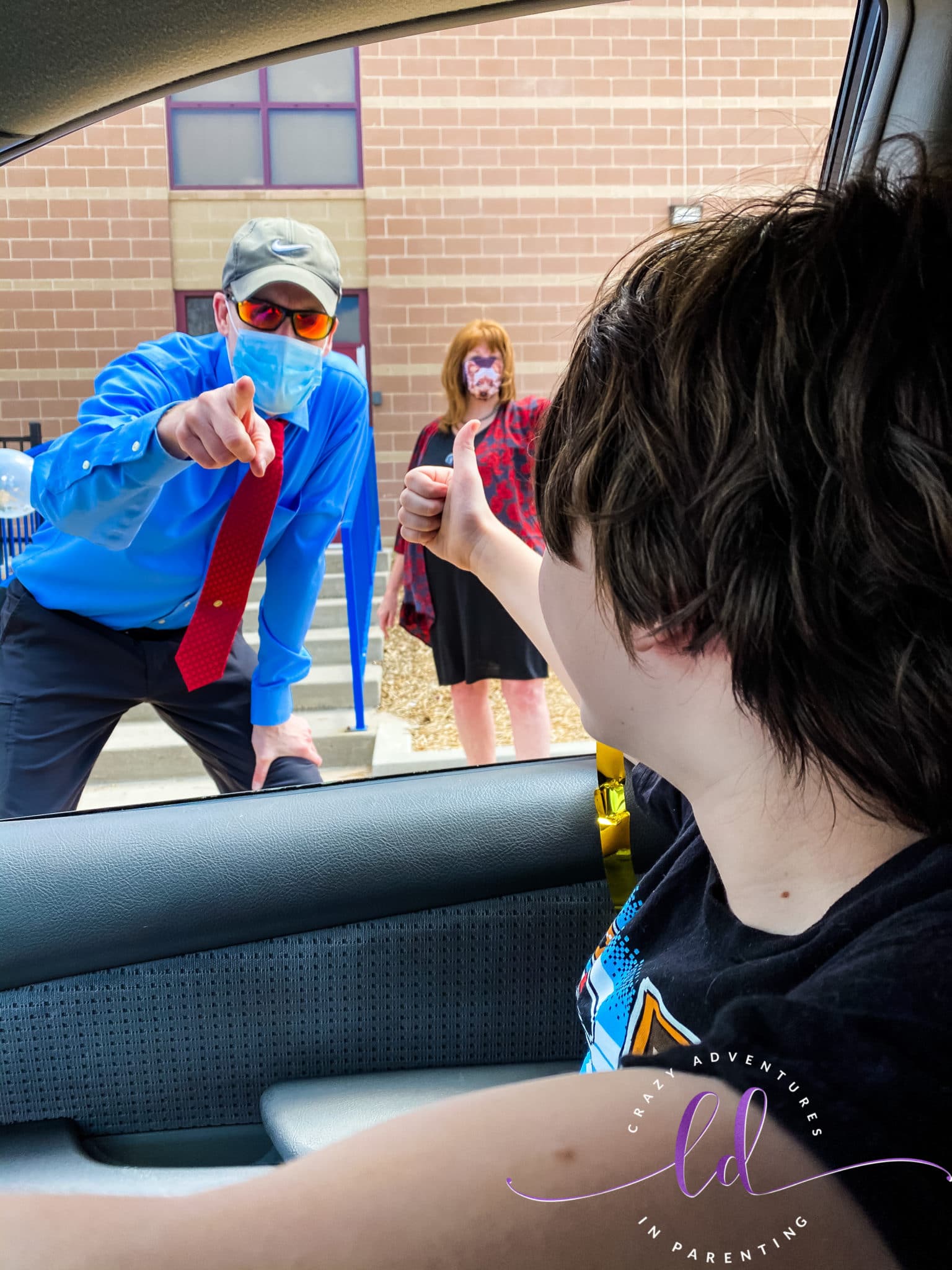 Annnnnd he blinked, haha! Of course he did. I can't help but giggle at the hilarity and honesty of this moment. Nothing is as it should be for this celebration and this blink just solidified that fact LOL. It's adorable and hilarious that this will always exist.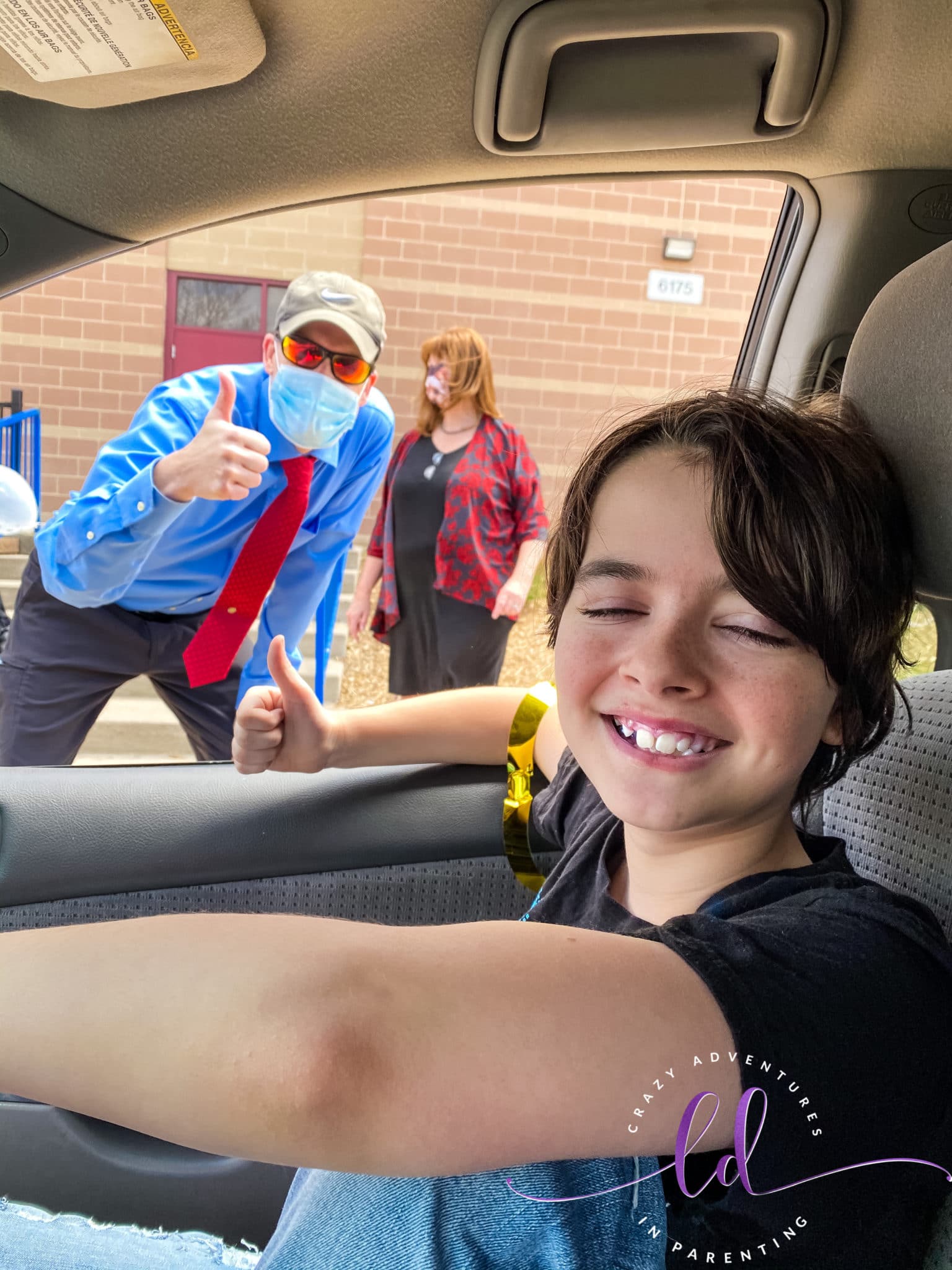 It became apparent to the staff still waiting to cheer us on that we are a Star Wars loving family and that we had Star Wars quotes written on our car. Suddenly one of the music teachers started playing Star Wars music on his trumpet which paired perfectly with our secret plan – Brian had brought light sabers and helmets with them so they could battle!! (Again, we did this in an attempt to make it as special as possible!)
They got out of the car and dueled quickly – too quick for me to get a better image of Brian's get-up, but the plan was for them to battle and Brian to run around the car with Grayson chasing him, and then they get back in, helmets, lightsabers and all and we proceed. We made his celebration our own, and we enjoyed every second of it, even if I didn't get a better shot of it happening, it's something we'll treasure as an important part of this day! (Similar to his blink lol)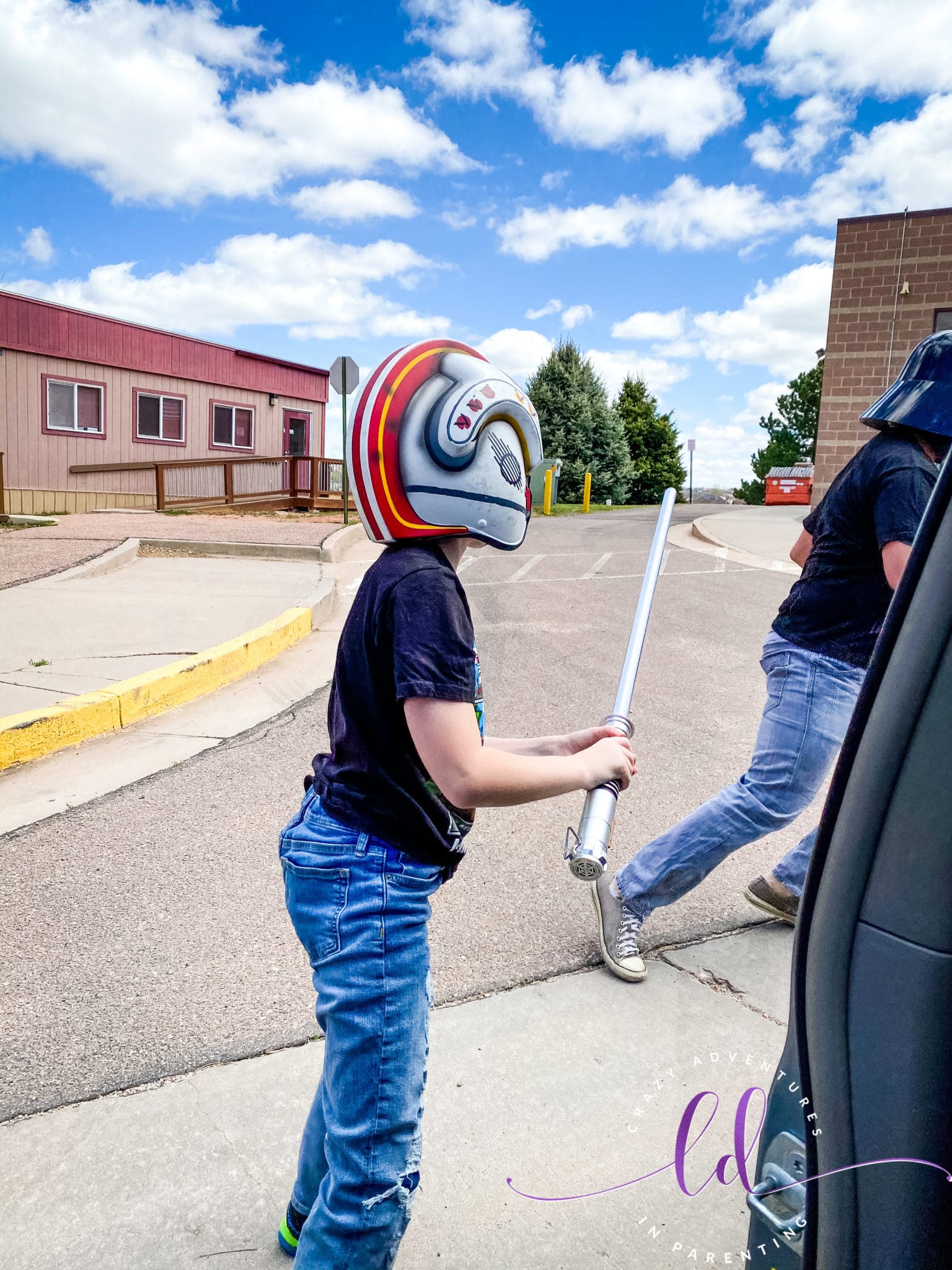 I woke up bittersweet about it all, but today – in that delicious Colorado sunshine, with all the noisemakers, cheers, congratulations from the kind staff as we drove through the Kiss-and-Go drop-off lane, all I could do was smile and laugh and feel SO SO grateful to be able to celebrate our kiddo.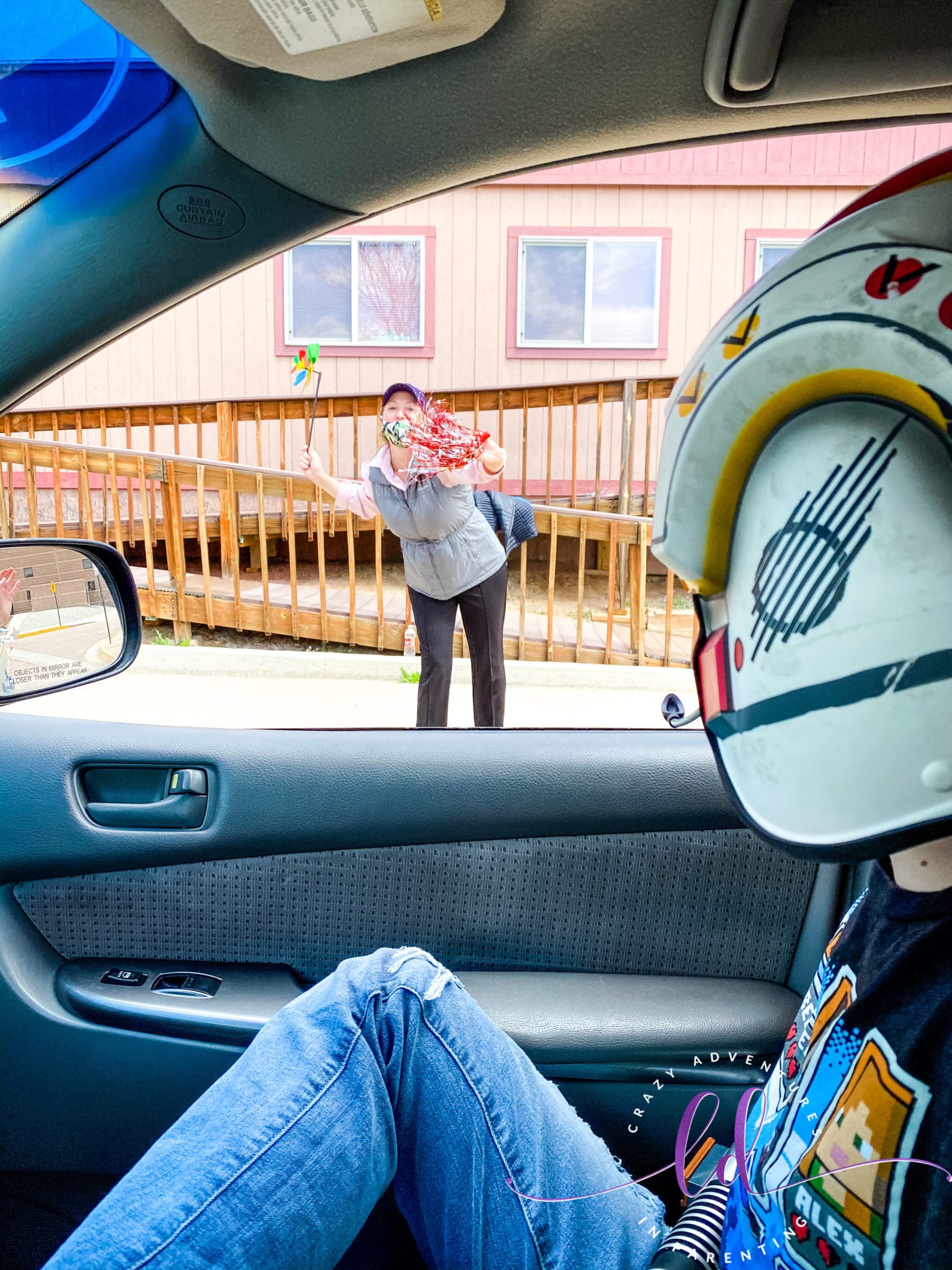 We did it! We made it, my dude! You finished elementary school, buddy! I'm so freaking proud of you, I can't even stand it!! I'm so sorry your elementary school career didn't end with everything that was planned and in the special way it was initially going to happen, but our collective pride and admiration for all your hard work spanning over two states/elementary schools has never been stronger, baby.
You rose to this and every challenge and thensome, my dude. We love you so so much now and always! Congratulations, Baby Dude. Here we come, Middle School!