We are HUGE fans of barbecue anything, but particularly of barbecue sauce. I could happily lick barbecue sauce from my fingers on the regular, and I truly love livin' in the South and getting my fill of delicious barbecue on the regular. However, it's nice to change your barbecue recipes up a bit. We have made barbecue chicken legs a lot around here, and one day while shopping at Costco, this Kirkland Signature Sweet Mesquite Seasoning caught our eye.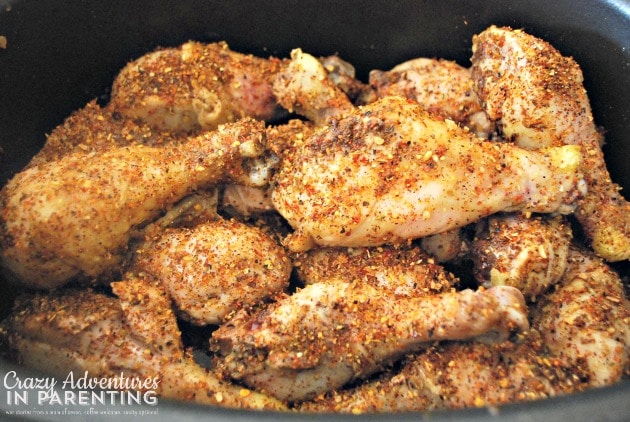 Oh, I'm so very glad it did, my friends. As you can see, we layered that sucker on there almost like breading, and it was sooooooo good. One large package of chicken legs in a slow cooker, a generous GENEROUS slathering of this barbecue seasoning onto every single leg on every side until covered, and then set it to cook on low all day and you've got an easy and delicious dish for dinner (and, if you plan ahead and buy enough, for lunches the next day).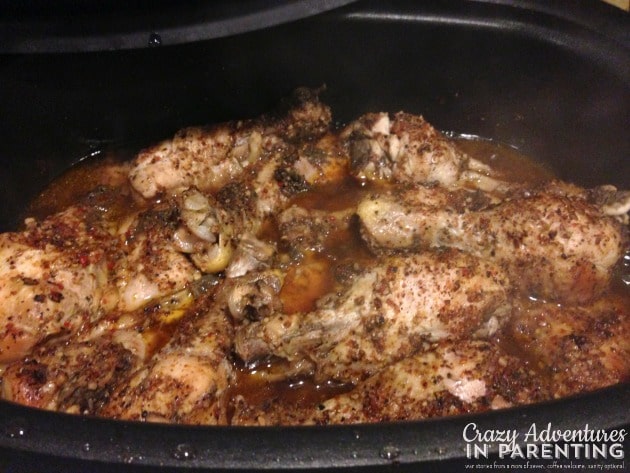 So juicy, so flavorful, and SO EASY. Totally a winning dish in my book. The spices really cooked into the meat, you can see in this next picture just how gorgeous the meat turned out.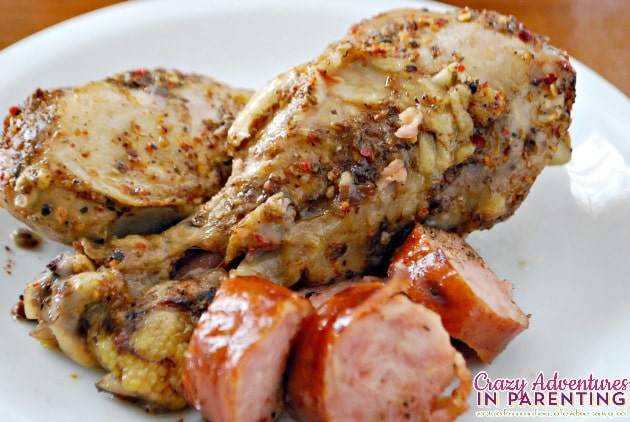 It made for a FANTASTIC school lunch for the kids the next day, too!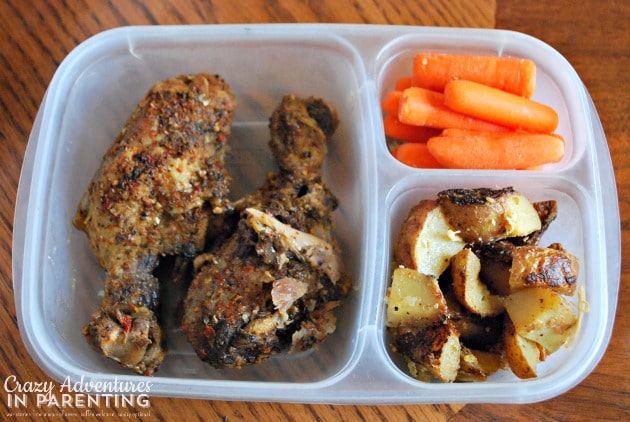 What do you think? Have you ever used a barbecue seasoning instead of sauce before?