This is sponsored post on behalf of Game Stop.
Christmastime for us is always a "stock up on the video games" time for us. With the new releases that are always timed just in time to give as gifts, plus the games that have been upgraded throughout the year, or lost (ahem… *cough*kids*cough*), this time of year is always one I look forward to when it comes to games, especially the SALES!!
We've been holding off on getting the Infinity set until the holiday – I'd planned on giving it as a "big gift" to all the kids, getting as many figures I could, with the upgraded starter set to the new Infinity 2.0. Now, I can take advantage of Game Stop's week-long Infinity sale this week! Woohoo!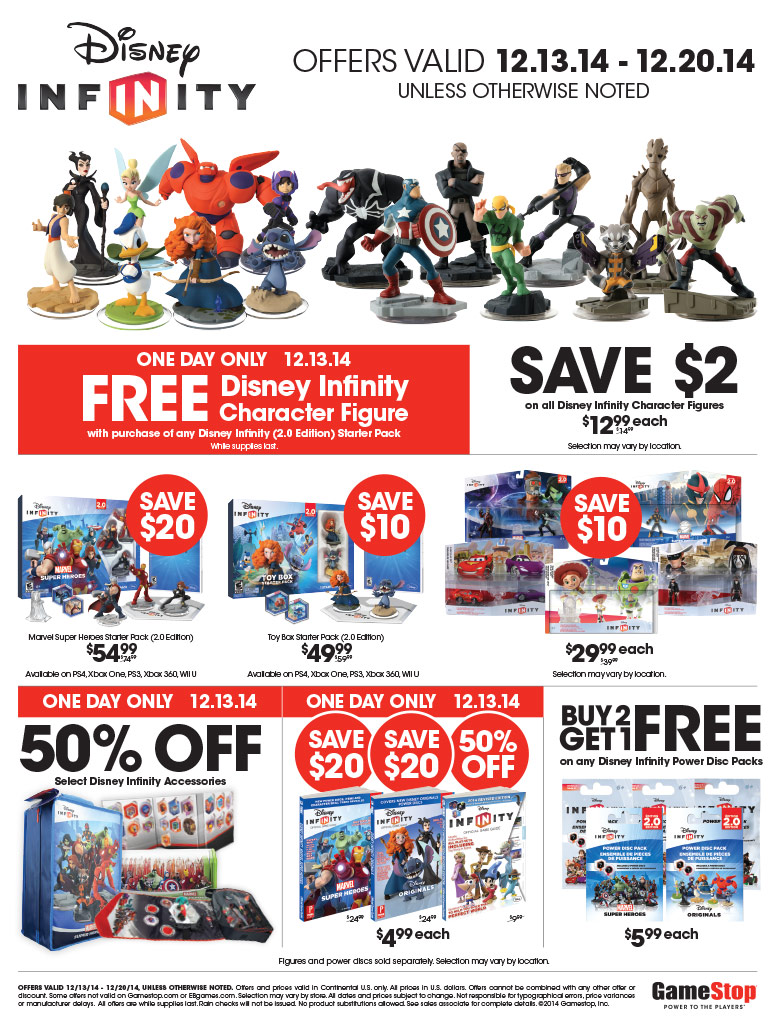 More gaming gift ideas to consider:

Be sure to check out their huge "Joy the the Players" sale where you can save up to 50%! Also check out GameStop's deals and new releases links. You can also easily find gifting guides, other holiday recommendations, and the latest store information at GameStop's Holiday Hub. As always, GameStop is accepting various payment methods, including trade-in value, to allow customers to shop with ease AND you can pick-up your purchases in store or have it shipped. BRING IT ON!