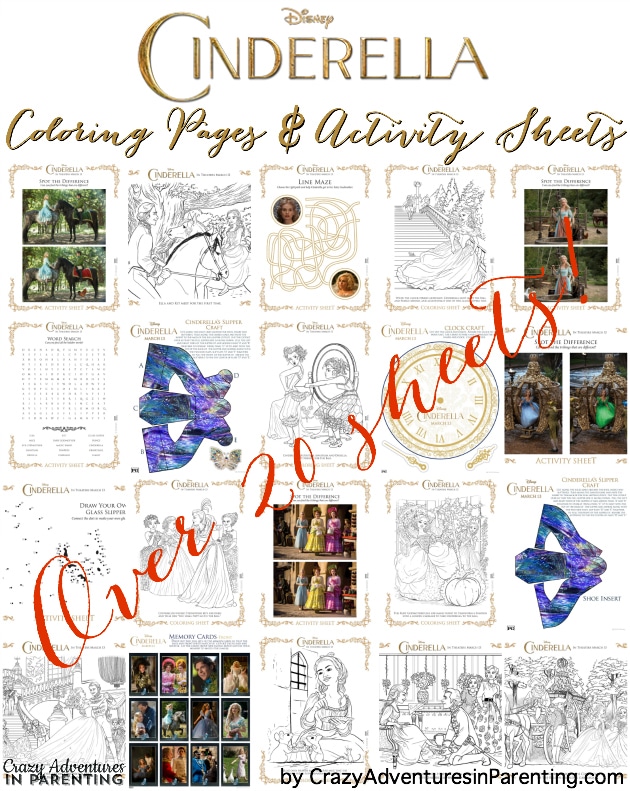 Disney's Cinderella is such a HUGE hit in the theatres right now! Every prince or princess wants to continue the magic at home by coloring with some Cinderella coloring pages and activity sheets, don't they?
Here's the ENORMOUS list of all the fun and beautiful Cinderella Coloring Sheets, Activity Pages, and Printables for your prince or princess!
See it all and download it right here!