When I picked him up from school, he mumbled, "Mom, I'm not feeling so well."
He went on to explain how his stomach hurt somewhat, how he was coughing and having trouble breathing (but never went to the nurse, grr!). I already knew this was a bad asthma season for him already, and pointed out his stomach likely hurt from having to cough so much.
His cough came and went while home with us at home that afternoon/evening, but by 1:30am, and no sleep seemingly on the horizon, it was clear he wasn't going to get any better unless I did something to help him. His asthma meds clearly weren't working, the inhaler intending to be used "as needed" didn't seem to work, either. I finally came to my (tired) senses and realized I had oils that could help him!
I whipped out my trusty R.C. and Raven to apply to his chest and neck, used Oregano and Thieves on his feet, while diffusing Thieves and a drop of R.C. in my home diffuser sitting on his bookcase headboard.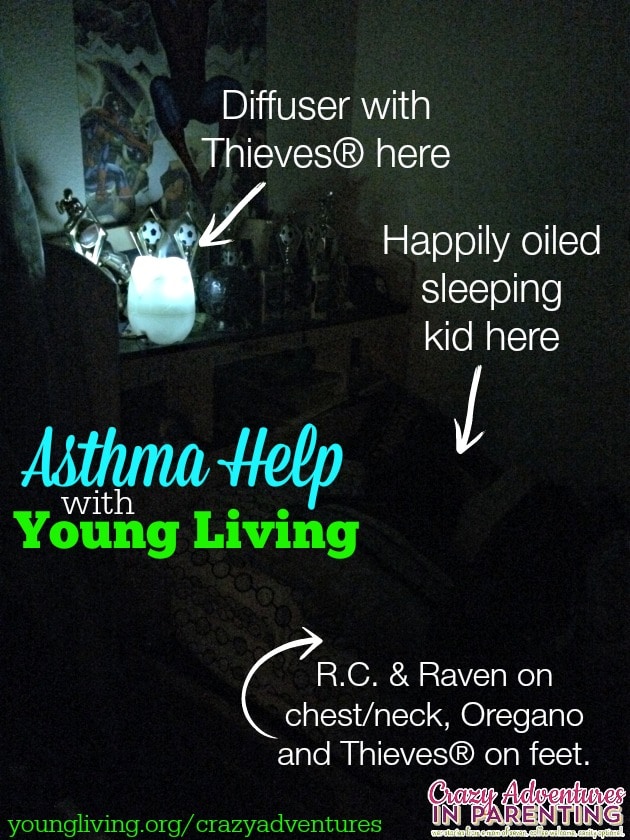 And wouldn't you know it, not a single solitary cough or wheeze for the rest of the night! Sleep! Hallelujah!
Here's more details on the types of oils I used to help my son breathe easier: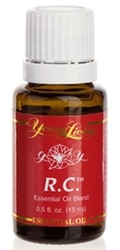 R.C. is a respiratory blend of oils containing three types of eucalyptus, myrtle, pine, marjoram, lavender, cypress, and peppermint. If you're suffering from upper respiratory problems, whether chronically (like asthma) or intermittently (with a cold, flu, or other infection), applying R.C. topically on your chest and throat, ears, or on the bottoms of feet can help you (as well as diffusing it).
What are the documented uses for R.C. Essential Oil? Bronchitis, allergies, colds, cold sores, pneumonia, sinusitis, sore throat, mucus, respiratory inflammation and congestion, decongestant, expectorant, lung infection, sleep apnea, snoring, bone spurs (dissolves), acne, bacterial and viral infections, chronic inflammation of the mucus membranes, breathing, coughs, deodorant, emphysema, fungus, Lyme disease, mononucleosis, lymphatic congestion, nose polyps, pancreas, pimples, tuberculosis and typhoid.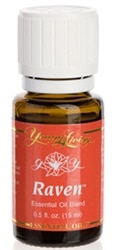 Raven has a blend of five essential oils (Ravensara, lemon, wintergreen, peppermint, and Eucalyptus radiata) specifically targeting conditions of the respiratory system. When paired with R.C., these two make a powerful duo for combatting respiratory conditions. Raven is a particular favorite of my asthmatic children, they say the smell reminds of them root beer (and I agree, it does). You apply it on the throat/neck, chest, or feet. You can also diffuse or inhale it directly.
What are the Documented Uses for Raven Essential Oil? Acne, airborne bacteria, allergies, anti-catarrhal, apnea, asthma, boils, breathing, bronchitis, colds (head), Candida Albicans, congestive coughs, cystic fibrosis, emphysema, flu, fungus, immune system, infection, infectious disease, inflammation of the mucous membranes, lungs, mononucleosis, mucus (excess), nasopharyngitis, pancreas, pimples, pneumonia, respiratory system, ringworm and skin candida, rhinitis, sinus congestion, sinusitis, sore throat, strep throat, tuberculosis and whooping cough.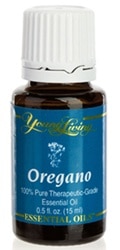 On top of being highly regarded to cook with (hello, Italian mother here), Oregano is one of the most powerful and versatile essential oils available. It contains strong immune-enhancing and antioxidant properties, is purifying, and supports the respiratory system. (And smells like my great-grandmother's old-fashioned Italian kitchen!) Applying it by can help you.
What are the Documented Uses and Benefits of Oregano? Abscess, anthrax, asthma, bacterial infection, boils, bronchitis, bursitis, cholera, chronic pain, cold sores, cough, corns, diarrhea, digestive problems, diptheria, dysentery, Epstein Barr, fibroids, flu, food poisoning, fungal skin infection, gallbladder infection, gangrene, ganglion cyst, gonorrhea, immune system, infections, influenza, lyme disease, oral infection, mouth ulcers, rocky mountain fever, pancreatitis, parasites, pneumonia, radiation damage (internally), respiratory infections, scoliosis, sore throat, strep throat, syphillis, ticks, tonsillitis, tuberculosis, typhoid fever, whooping cough, viral and bacterial pneumonia, viral colitis, arthritis and rheumatism, muscles and vaginal yeast infection.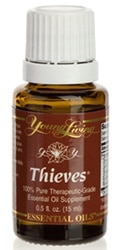 Thieves® is the most remarkable of the oils for me. It  kills 99% of airborne bacteria in 12 minutes, hence why I'm a huge Thieves user in the house. I am always diffusing this, especially when the kids are all home. Containing clove, lemon, cinnamon, eucalyptus radiata, and rosemary, Thieves was created based on research about four thieves in France who covered themselves with aromatics while robbing plague victims. It's been university tested for its cleansing abilities and is highly effective in supporting the immune system and good health. I keep several bottles on hand to use constantly for cleaning, diffusing, laundry, germ-fighting, everything. Can be used for dietary, aromatic, or topical use. Learn all about Thieves in this Thieves booklet.
What are the Documented Uses for Thieves Essential Oil? Infections (viral, bacterial, respiratory), flu, colds, antiseptic, headaches, immune and lymphatic stimulant, toothache, stimulates solar plexus chakra, disinfectant, air and laundry freshener, and household cleaner.
If you're interested or want to learn more about these or other Young Living oils, don't hesitate to contact me for assistance. I am so happy to share our stories and remedies with you. I want to help you the same way these oils have helped me!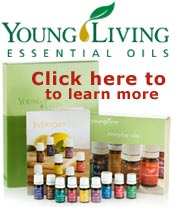 Have you used essential oils to treat illness symptoms before? I'd love to hear what you've tried and what's worked for you!