I'm a compensated member of the Netflix Stream Team.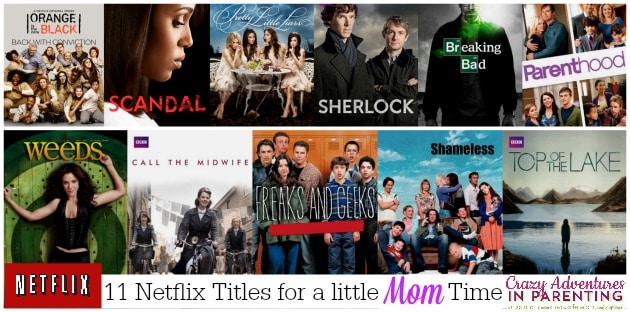 School's out, summer is here, the kids are staying up later, sleeping later, responsibilities can sometimes go by the wayside and you're seeming a little more frazzled. But, shh! They just fell asleep, or are tucked in tight into their beds on their way to dreamland. Suddenly it's time to flip on the TV and catch up on your favorite shows! Yes! What do you watch? Which are your favorites?
At night, it's usually "couples TV time" with the husband. We watch "our" shows together, unless he's away traveling. I usually only get to fit in my shows during workouts and time on the elliptical, or when traveling. I have my favorite shows, but I'd like to introduce you to these titles you've probably heard about, but haven't had time to watch.. until now. Netflix streaming, baby!